Mushoku Tensei: Jobless Reincarnation: Season 1/ Episode 24 "OVA: Eris the Goblin Slayer" – Recap/ Review (with Spoilers)
In this bonus episode, Cliff is introduced as we learn what Eris was doing while Rudy reunited with his father.
---
Aired
3/16/2022
Network
Funimation
Directed By
Fumiaki Kataoka, Yoshinobu Tokumoto, Kai Hasako
Written By
Shigekazu Kondō, Manabu Okamoto
Introduced This Episode
Cliff
Oosaka Ryouta
Therese
Kanemoto Hisako
Kioku
Iwami Manaka
Recap
Cliff and Eris Meet – Cliff, Eris, Ruijerd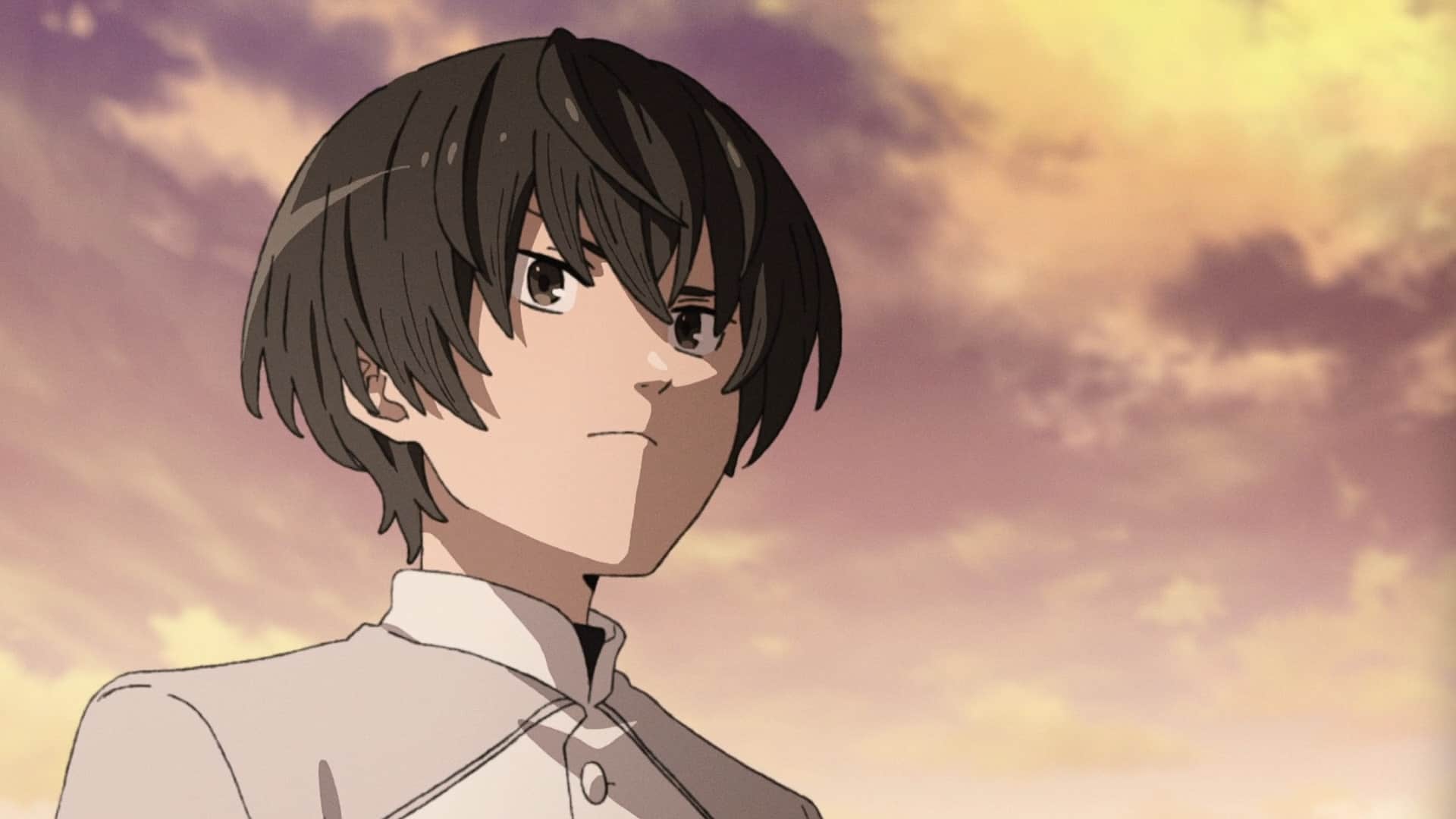 From what we see, Cliff is a child, found on the streets and raised amongst the upper crust, particularly for his magic abilities. This has led to him heavily relying on his magic rather than developing a likable personality. Hence why, when he tries to join adventures, he is rejected. Granted, part of the issue is his size, but also his attitude.
Yet, Eris tries to be nice to Cliff. She thinks he is being bullied, and when he doesn't respond to help kindly but rather insults her, she beats the hell out of him. That act seems to lead Cliff to become enamored with Eris, and thus he follows her around, with Ruijerd seemingly in the distance, if not doing his own thing.
The Blessed Child – Cliff, Eris, Therese, Kioku
In Millis, there appears to be a fight between the current Pope, who is tolerant of demons, and those who surround themselves around Kioku, aka the Blessed Child, who is seen as the next Pope. Those like Therese, a member of the Temple Knights, who protect Kioku, seem to be for the eradication or oppression of demons.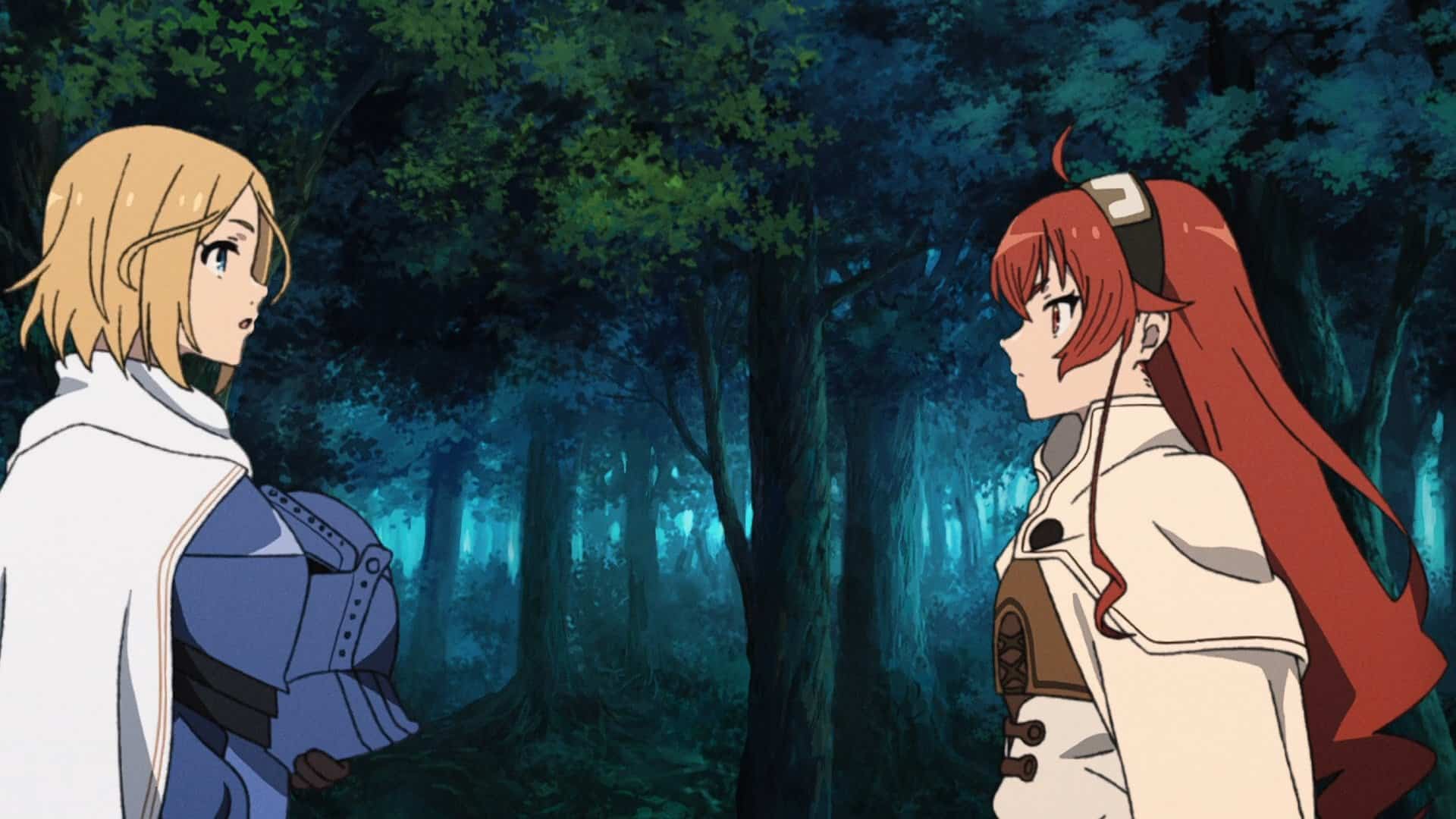 But Eris doesn't know this. Cliff does, but Eris doesn't, so when she sees Kioku cowering behind Therese, who is surrounded by assailants, she acts in the capacity of being a rescuer and tries to hype Ruijerd's name by making it seem a Superd saved them.
However, Therese is not foolish enough to believe this, so while she humors Eris, she doesn't take her seriously. But, Cliff does take the situation at hand seriously, and with him aligned with the current Pope, he hides his face. For while Eris has slain his peers and protected his enemy, being that he is as lost in the woods as she is, Cliff has no choice but to follow Therese out.
This Is Where We Separate – Cliff, Eris, Ruijerd, Rudy
Eris, as an ally, would be perfect for Cliff. She is beautiful, agile, strong, and because of this, he proposes to her, and she promptly rejects him. This is devasting to his ego, which she has cut down throughout the entire day. But, with Eris knowing the greatness of Rudy and him being beyond Cliff's talents and far kinder, she isn't interested in what Cliff has to offer.
Thus leaving Cliff to head home to wallow and wonder what Rudy is like, as Eris, excited by her day, meets up with Ruijerd, chews his ear off, and then preps to repeat everything to Rudy, who is reeling from his reunion with Paul that we saw in episode 16.
Things To Note
Unexpected Content Advisory: Violence (Eris cutting humans in half)
Question(s) Left Unanswered
Why was Cliff covering his face around Kioku and Therese?
Is there a civil war, of some kind, amongst the Pope and their people?
Was Ruijerd just following Eris to keep watch or truly doing something on his own?
What Could Happen Next
Cliff, out of jealousy, tracks down Rudy and challenges him
Review
Highlights
Eris Kicking Ass Like We Have Never Seen Before
It has been a while, and honestly, while I'm used to Jobless Reincarnation featuring blood and violence, I don't remember people getting ripped in half. Yet, this does help you understand why Eris was able to hold her own for much longer than the average person with Orsted or why she was able to give Ruijerd a run for his money.
I would even say, while we aren't sure where Eris went in the season finale, the chance of her joining Cliff's fight, especially on behalf of the demons, seems like a possibility now. For with this OVA, we have some sense of direction.
A Taste Of Local Politics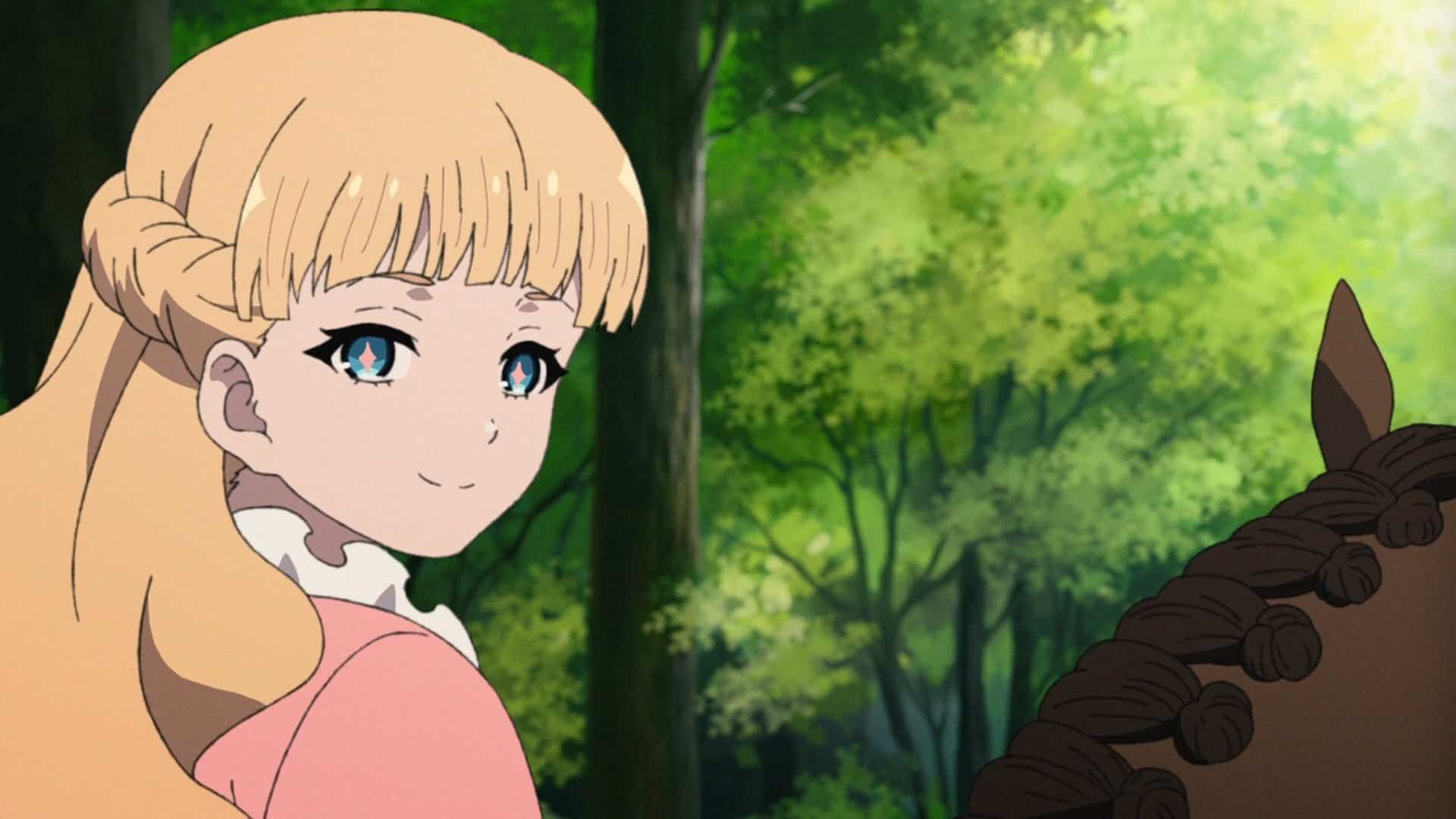 When it comes to Jobless Reincarnation, while we have met members of royal families and some of the strongest people in the world, the show didn't really dig too deep into the politics of any area. So with this civil war between the members of the old Pope's regime and the child destined to be the next Pope, that was something different.
Granted, you could be left a little confused without Googling Cliff since his backstory was far from the best this show has presented. However, there definitely could be something there, and with the world still recovering from so many dying and being misplaced, maybe this should be seen as a warm-up for the announced second season being less about getting home and more about rebuilding it.
[ninja_tables id="54695″]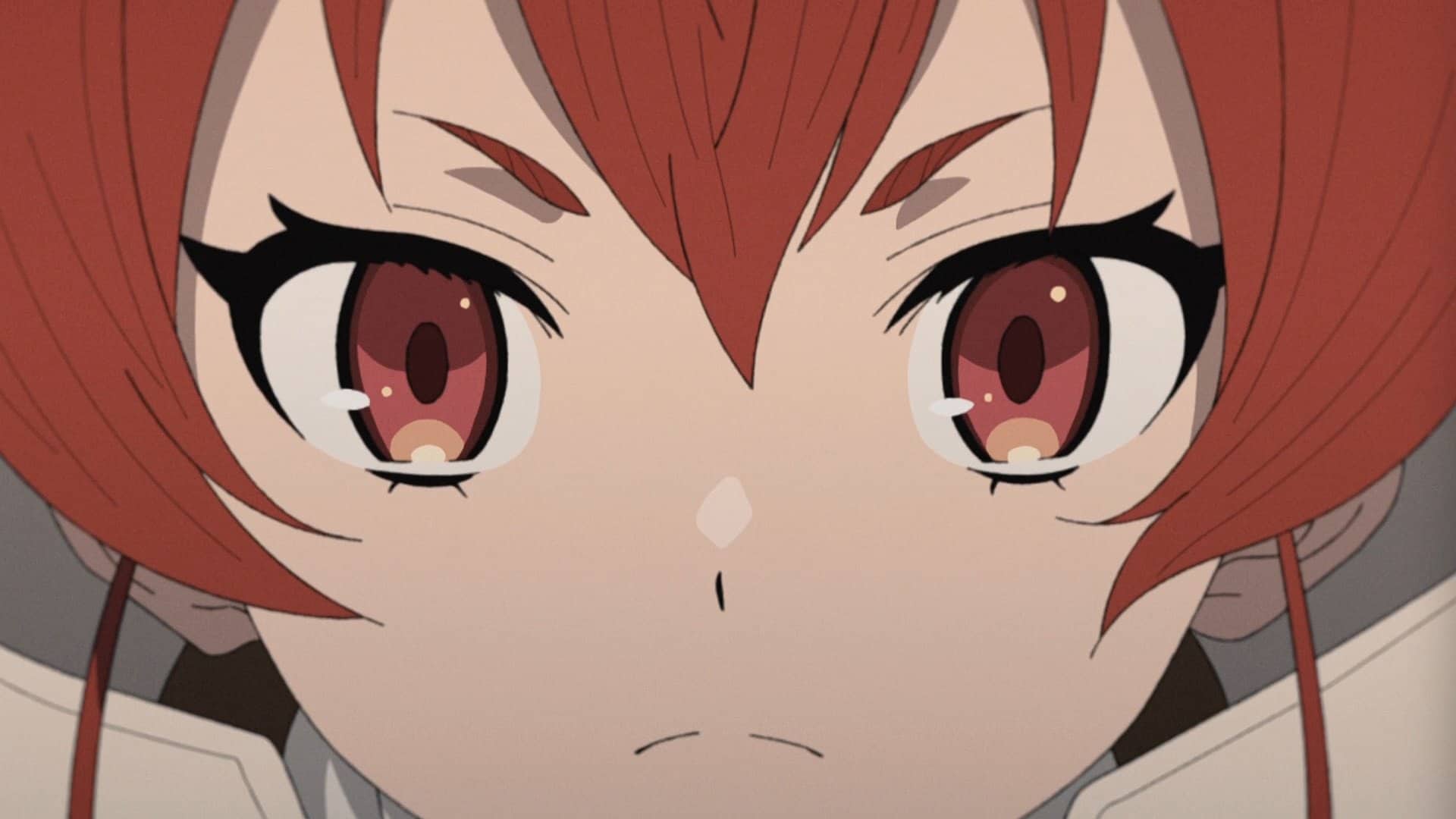 Mushoku Tensei: Jobless Reincarnation: Season 1/ Episode 24 "OVA: Eris the Goblin Slayer" – Recap/ Review (with Spoilers)
Overall
While it isn't known when Mushoku Tensei: Jobless Reincarnation will return, with us knowing at least it will have a second season, this feels like something to hold us over until its triumphant return.
Highlights
A Taste Of Local Politics
Eris Kicking Ass Like We Have Never Seen Before
Related Topics:
Fumiaki Kataoka
,
Funimation
,
Iwami Manaka
,
Kai Hasako
,
Kanemoto Hisako
,
Manabu Okamoto
,
Mushoku Tensei: Jobless Reincarnation
,
Mushoku Tensei: Jobless Reincarnation: Season 1
,
Oosaka Ryouta
,
Shigekazu Kondō
,
Yoshinobu Tokumoto