The time has come. The truth has been leaked and it is do or die. The Runaways must face off against the parents.
---
---
Community Rating:
---
Network
Hulu
Director(s)
Jeremy Webb
Writer(s)
Jiehar Park, Kendall Rogers
---
The End of the Hernandez Family, A Loss of Innocence, and A New Goal
Leslie is the reason the Hernandez are dead. She threw a bomb in there and only thanks to these rocks, the rocks which are why Molly has powers, she didn't die. But, speaking of those rocks, it seems they are what Jonah essentially is after. They seemingly are touted as some renewable energy source but according to Gene and Alice, on a VHS tape left to Molly, which she watches with The Runaways, they most likely aren't that. In fact, just to get to them, with this drill that is now in Geoffrey's old hood, at the school construction site, more than likely Jonah will create the future that future Chase tried to warn Victor about.
Thus creating a new goal. One in which since the kids can't get a third party to help, and Chase destroyed their evidence. They'll destroy the tool their parents are using. Which leads to them getting their weapons, an access key, and using the dance as cover. A dance in which Gert and Chase hook up, with hook up meaning having sex in this instance, and Karolina makes out with Nico. Now, whether anything may come from either moment, who knows? Gert does ask to DTR but as for Nico and Karolina, it happened and that pretty much is where we are left off.
A Traitor Among Us
Jonah calls an emergency meeting and with it, he puts everyone on notice and blast. Which leads to Stacey coming at his neck since she just got told off by Graciela about how the Hernandez family was right to not trust her and Dale. Something which leaves her taken back and since Dale is just too cute to her to lash out at, she does so against Jonah. Someone who, as usual, threatens the kids to maintain his power. Which is how he has kept everyone, especially Tina, on a leash.
Speaking of Tina, with Nico finding the last text sent to Amy was warning of a "He," it puts Tina off the hook as to what Amy was being warned about. Leading to Alex, who she still is relatively not happy with, yet still is her go to, bringing up maybe the mystery person was warning her about her dad. An idea Nico may not believe but considering, even after the last episode, he could use a character boost, it could very well be him and may need to be him for the sake of the character.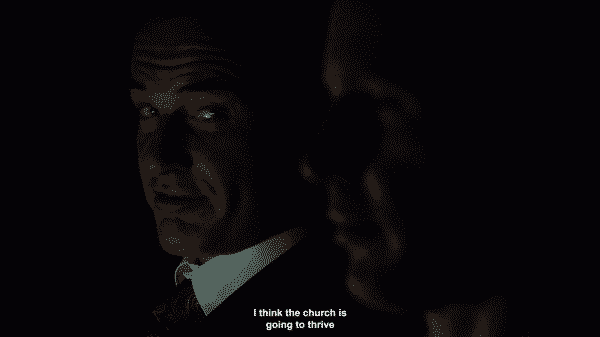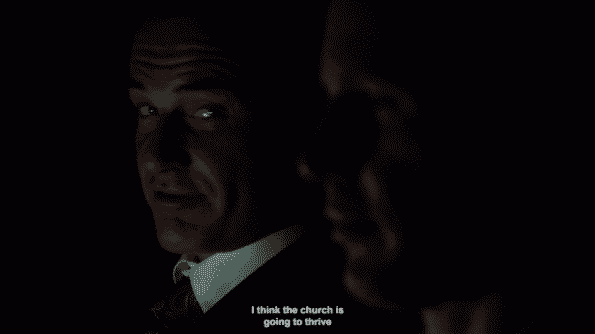 Oh! And speaking of character boost, FRANK IS A SNITCH! I guess after seeing what those gloves could do, who cares that this man Rene Angelil'd your wife? He can make you famous and relevant again. Plus, considering Karolina probably isn't his kid, you think he gives damn about loyalty to her? Who has been looking out for Frank huh? Exactly. Frank has been looking out for Frank and now is the time to not be humble about it.
The Calm Before The Storm
Arriving barely in the nick of time, though after Molly pushes a truck in the hole the drill made and Chase destroys one its panels, The Runaways face off against PRIDE. On the parents plus side, Tina takes her staff back. So, pretty much the parents seem like they may win. For while Chase has his fist weapon, Molly is super strong, and Karolina has unrefined powers, Tina has her staff. On top of that, Leslie could very well reveal her powers.
So unless Gert's dinosaur does something or Darius, lurking on the outside, figures out a way in and does something, the kids are looking at an ass whooping.
Other Noteworthy Facts & Moments
The Leapfrog is mentioned this episode by Janet, as a vehicle to take to the dance.
Alex brings up them calling themselves as The Runaways. Albeit because they weren't able to save or avenge the kids taken and killed, but fanservice is fan service.
Collected Quote(s) & .Gifs
No matter where you go, or what you do, people see you. When someone like me walks through a door, no one really turns my way.
Highlights
I See Why Ya'll Married Now
You know, I never realized how much these couples complement each other. Stacey and Dale yeah, because they are such adorkable nerds. However, the same applies to Catherine and Geoffrey. Are they not both gangster as hell? Geoffrey, even with being long separated from the hood, got no problems pulling some gangsta s*** and Catherine?! Who knows how many people she has used that truth serum on and considering how she is touted as a lawyer? Annaliese Keating better watch out. Now, Robert and Tina? Well, they kind of mess up this topic. Let's just ignore them.
But the real highlight is Frank showing his behind. He is such a snitch and now is the bottom ho for Jonah. Like wife, so is husband huh? Bending over for Jonah's praises. Not even knowing that man will leave you high and dry once he has what he wants. Have you forgotten what happened to your wife?
The S*** Goes Downhill, And You Walking Up It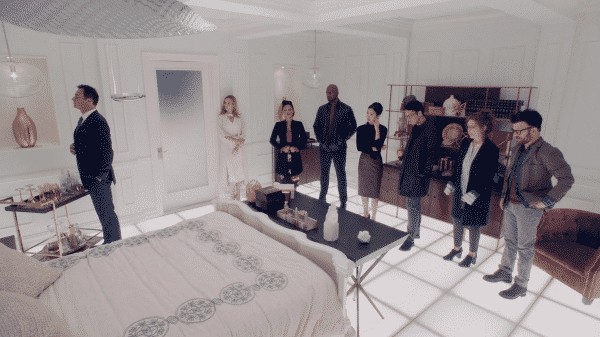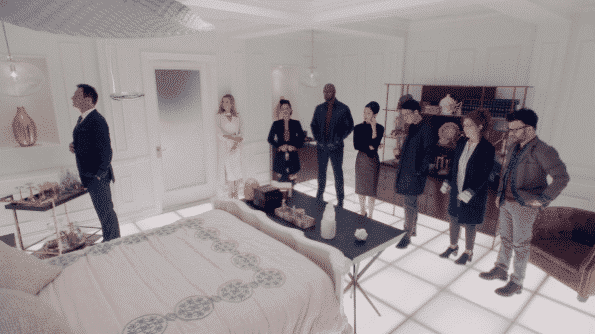 Pretty much, if your name isn't Jonah or even Frank, to a certain degree, you got put on notice. PRIDE is on Jonah's s*** list and it isn't clear what this man can do, for we haven't been explicitly shown he has powers, but he has been keeping them shaking for a good 15+ years at this point. He has gotten them to murder people, including kidnapping and sacrificing children, and as shown with the Hernandez, they didn't even know they were sliding down from a position of superiority. Somehow, they ended up at the bottom of a latrine and seemingly, while seeing a piece of corn may have bothered them from time to time, the smell they got used to.
Yet, now they are in a very weird place and it will be very interesting to see how they handle it. The people they have been trying to protect all this time, who they did all this for, who have been the knife at their neck, they realize are now holding the handle to the blade.
On The Fence
So, No Hope For Alex?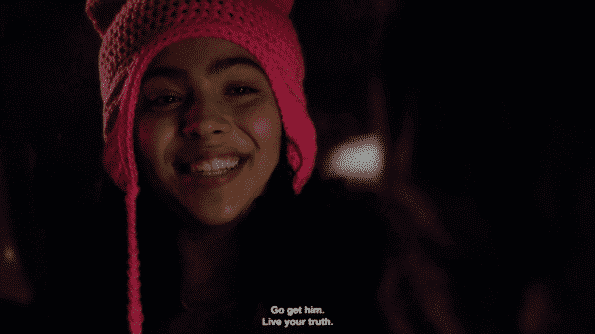 Okay, thanks to ItsSuperEffective, I know Gert and Chase get together, alongside some other things which I won't get into – just watch the video. However, being that we are in 2018, I wonder if they may rewrite the story and put Nico and Karolina together? Which, because I like Nico and Alex together, since their dynamic is cute, I'm not really for. Yet, at the same time, I feel like the show may flirt with the idea. If only because it might make Karolina interesting.
And I should note, in the comics she is a legit queer girl so this isn't just for snatching some LGBT cred. But, as for the writing and the actress, I feel that this girl is the weakest link. That is, whether you are talking about PRIDE or the Runaways.
I mean it, her acting is like the early years of ABC Family, if not the Secret Life of the American Teenager era. The character, her depth solely comes from being queer and this little kiss doesn't do a damn thing. So, I'm really hoping this show doesn't just have her being queer as the sole noteworthy attribute about Karolina while, every other aspect about her is, like her powers, just shiny and glittery.
Catch Up or Follow Along: Here [External]
Follow Wherever I Look on Twitter or Like us on Facebook.