Maniac: Season 1/ Episode 4 "Furs By Sebastian" – Recap/ Review (with Spoilers)
---
Community Rating: 0.00% (0) - No Community Ratings Submitted (Add Yours Below)
---
This post may contain affiliate links and spoilers. Please read our disclosure policy.
---
The only way to make sense of "Furs By Sebastian" is remembering the point of Pill B is finding a subject's defense mechanism(s).
---
Network
Netflix
Director(s)
Cary Joji Fukunaga
Writer(s)
Patrick Somerville, Nick Cuse
Air Date
9/21/2018
Characters Introduced
Sebastian
Glenn Fleshler
JC
Joseph Sikora
Lance
Leo Fitzpatrick
Agent Lopez
Jojo Gonzalez
Paula
Alexandra Henrikson
Images and text in this post may contain affiliate links which, if a purchase is made from those sites, I may earn money or products from the company. Most affiliate links contain an upward facing, superscript, arrow.
Furs By Sebastian: Sebastian, Linda, Bruce, JC, Lance, Agent Lopez
Though Linda is Annie and Bruce is Owen, we're going by their names in this episode for fun. Plus, not a lot happens to get tripped up on. All we see is Linda, still #9 in this, find a man named Sebastian who deals in legal, and illegal, furs. One, in particular, a lemur named Wendy, he stole from Linda who was supposed to deliver that Lemur to a woman's daughter as her dying wish – no BS.
Problem is, Sebastian has two sons, JC and Lance, as well as a lot of ammunition. So, when it comes to Linda and Bruce, some middle-class parents just trying to get a Lemur in a cage, sneaking in and sneaking out isn't easy. Not to forget, a cop named Agent Lopez is watching Linda.
Commentary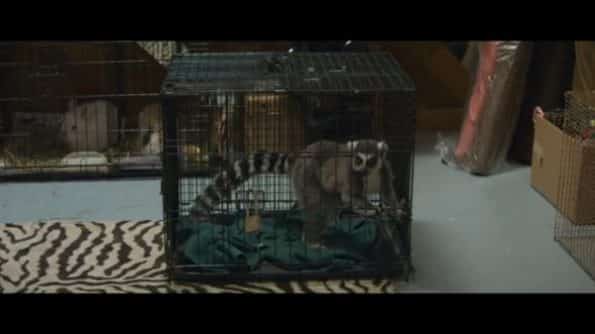 The only way to understand this is by making Wendy a representation of Ellie and Nan a representation of Ellie and Annie's mom. As for who Sebastian would be? Well, he is taking Wendy so consider that Ellie's fiancé and his friends or brothers. If that doesn't explain things, then I'm apparently coming up with theories to justify madness.
The Breakout: Sebastian, Linda, Bruce, JC, Lance, Agent Lopez
With it being clear just sneaking in and out with Wendy isn't an option, Linda and Bruce come after hours with a brick, a darkened water gun, and hope for the best. Problem is, Lance catches them and uses the same brick they used to break in to knock them out. Leading to Sebastian contemplating what to do with them until Agent Lopez shows up, with one of two other cops, and thus, because Sebastian is an idiot, a shootout begins. One which leads to JC dying and enough of a distraction for Bruce and Linda to break free, with Wendy, and head off to Wendy's final destination.
Commentary
Does the Fish and Wildlife department really have guns on them and participate in shootouts? Like many, I'm used to hearing about the narcotics department, homicide, things that likely were once CSI or Law & Order focused shows. Not Fish and Wildlife. But, questions about that sort of obscure department aside, there ain't much to say about Sebastian and his boys. Outside of questioning, considering the actor who played Lance is someone Annie saw before as a Friend Proxy, could all these faces be familiar people to her? If not Owen?
I Must Be Confused: Jed (Grimsson), Bruce, Linda, Paula
We come to discover Wendy was meant to be an F-U present to Paula. One in which Nan pretty much puts it out there the love and respect of a Lemur is better than that of a child. So, needless to say, she doesn't want the Lemur. Leading to a few noteworthy moments. The first being a Jed sighting by Bruce and that being followed by Linda recounting a moment from her childhood. One in which her father was down their long and winding driveway, alone, and crying – with seemingly Linda and her sister's mom gone.
Problem with this story is, Linda's parents are together so you can only assume this must be Annie's story. But Annie isn't the only one who glitches. Bruce sees a picture of Olivia with a caption about her being the one who caused his BLIP. So maybe this was a wall to throw off GRTA and she found some cracks in the defense.
Commentary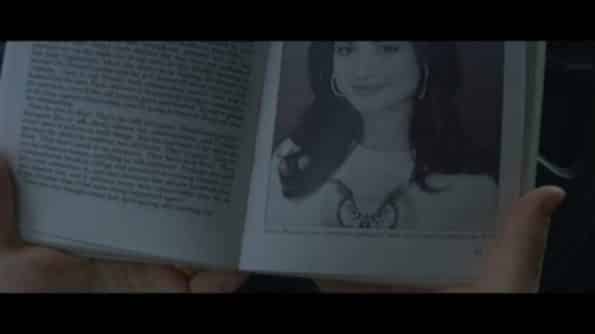 Okay, big idea: Paula represents Annie and Ellie is Wendy and Nan their mother. As for Sebastian and his kids? We're sticking to the idea of that being Ellie's fiance and maybe his friends. If not, to turn things about, them being a collection, Sebastian, JC, Lance, and Wendy, which make up Ellie and Agent Lopez represents the driver who killed Ellie.
It's all rather hard to say since this is the type of show which seems like it isn't made to make sense but get you thinking. Oh, and as for Owen? Well, outside of the Olevia and Jed sighting, I think we all can agree this was more than likely an Annie episode. Which makes sense since the two of them do alternate who gets to play lead and who supporting.
Question(s) Left Unanswered
Where did the names Linda and Bruce come from?
Highlights
We got to see what Olivia looks like.
On The Fence
We may have learned more about how Annie feels about her life or just got some really elaborate filler.
Follow Wherever I Look on Twitter, Like us on Facebook and Subscribe to the YouTube Channel.
---
[ninja_tables id="26561″]
---
---
Related Topics:
Alexandra Henrikson
,
Cary Joji Fukunaga
,
Glenn Fleshler
,
Jojo Gonzalez
,
Joseph Sikora
,
Leo Fitzpatrick
,
Maniac: Agent Lopez
,
Maniac: Bruce
,
Maniac: Grimsson
,
Maniac: JC
,
Maniac: Jed
,
Maniac: Lance
,
Maniac: Linda
,
Maniac: Paula
,
Maniac: Season 1
,
Maniac: Sebastian
,
Netflix
,
Nick Cuse
,
Patrick Somerville