Maniac concludes with not much in the way of fanfare but Annie, as usual, being the catalyst for a rather sweet moment.
---
Community Rating: 61.58% (2)
---
---
Network
Netflix
Director(s)
Cary Joji Fukunaga
Writer(s)
Cary Joji Fukunaga, Patrick Somerville
Air Date
9/21/2018
Characters Introduced
Hank
Hank Azaria
Images and text in this post may contain affiliate links which, if a purchase is made from those sites, I may earn money or products from the company. Most affiliate links contain an upward facing, superscript, arrow.
The End of the 73rd ULP Trial: Yoda, Dr. Gertie, Dr. Fujita, Dr. James
With the trial over, and all the patients waking up, everyone pretends things are fine. However, after everyone leaves, gets their check, and is reminded of their NDA, Dr. Fujita, James, and Gertie face Yoda. Who, between being sued by Dr. Robert's family and Dr. Gertie talking about doing the same, isn't happy 100s of millions have been spent. There might be something to show for it but, the way Yoda speaks, it was largely a waste for them.
However, when it comes to Dr. Gerties and Dr. James? It seems, after her 7 continent, 47 city book tour, they may hang out. It isn't guaranteed though because pride is still an issue. As for Dr. James and Dr. Fujita? Well, it seems they might just get back together. So yay for a happy ending.
Commentary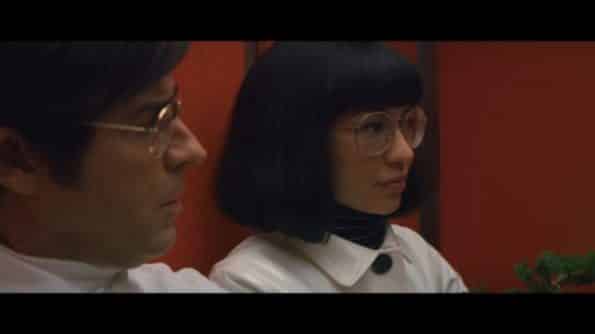 Um, what were they working on when it came to the other floors? We saw a guy who looked like his protective gear burnt off a bit and considering Yoda mentioning hundreds of millions just on ULP, how big is this company really? Is it based off one we know?
Also, is it wrong to be mad more wasn't said about Dr. Fujita? We get she has issues with going outside, is in therapy, was at MIT, but it feels like more could have been revealed. I mean, Dr. Gertie we may not have gotten a full-length life story but got a big enough portion to understand the character, Dr. James too. So why the only non-white character who had some sort of power and influence got less development than even a robot having a meltdown?
Owen & Annie After The Trial: Owen, Jed, Hank, Annie
Let's start with Annie. After the trial, it seemed neither her nor Owen thought something would come out of it. Friendship that is. So they went their separate ways. However, with talking to her dad Hank, not in that machine but the flesh, speaking about what went down in the trial, Hank comes to the conclusion Annie made a friend. Which is strange for her, since close relationships are as difficult for her as getting behind the wheel – sometimes. But with realizing her dad is right, and trying to listen and be closer to him, she realizes she doesn't just have him but Owen as well.
Problem is, Owen is in a bit of a bind. Rather than lie for his brother, who either ate out, got peed on, peed, or something head turning, and sexual, he identifies him in court. Thus leading to Owen being committed since he is assumed to have sent anthrax to the governor.
Commentary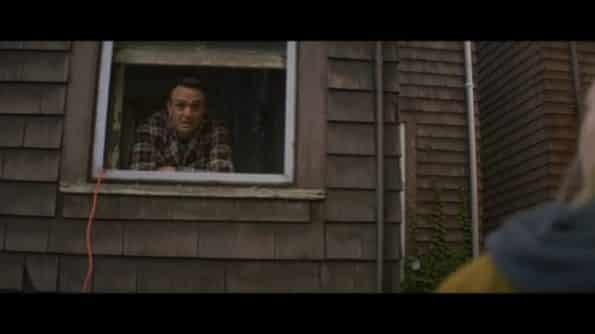 So it seems a lot of Owen and Annie's dreams came from what was in reality. The fantasy elf world came from some of the stuff in Hank's home and Frank is part of Owen's family's legal team. Also, his dad is a mafioso type and kind of a douche.
With that said, um, what did Jed exactly do? Also, how does one get committed for sending anthrax to the governor? Granted, Owen didn't get sent to a state facility, so he wasn't legally committed but his family put him in, but still. Also, I am left wondering if Adelaide ever visited, tried to stop or expose them, anything?
See You In Salt Lake City: Owen, Annie
With Annie exiting Owen's life kind of callously, and everything else that has happened, there is a need to question, for him, if she was even real. Though, in therapy, that option only exists because option B would be she does, and if they did reconnect, he'd ruin things the same way he did with Olivia. Who he writes a letter to but we don't see the response of.
But, luckily for him, Annie is used to people who require patience and has not fallen in love with Owen, but has found herself with a fondness for him. Hence her breaking him out of the hospital and taking him on a road trip to Salt Lake City? Why? Well, let's just assume her sister is buried there and she wants to pay her respects sober.
Commentary
So you're telling me, as rich as Owen's family is, they put him in a place with such lax security. A place which doesn't have it where you have to be properly checked, that doesn't have some kind of guard house, and other security features? He ruined the family name and sent a governor anthrax. This seems a bit too easy on someone who is accused of a major crime and betrayed a powerful family.
Though, what do you expect from Owen? He has been, largely, a disappointment from the beginning. So why would the series finale make it where now it isn't Annie but him making emotional moments? Owen being the one who you can't wait to see on screen and etc? I mean, even him telling the truth so that Black lady gets justice felt anti-climatic.
Leaving one last thing to wonder: Why are they going to Salt Lake City? Is it just for a fresh start, to visit Ellie's grave, maybe see her fiancé, or what?
Other Noteworthy Facts & Moments
It's November 10th, 18th, or 16th. It was too hard to see the year but between Owen's calendar and the newspaper noting Owen was committed, we know it is November for sure.
Question(s) Left Unanswered
What year is it?
Highlights
Annie having a moment with Hank, and then letting Owen know she is his friend.
Annie and Owen never really having a romantic moment or seeming like a couple.
Low Points
It was the kind of ending in which there is a bit of an ellipsis. Especially since Annie's new truck may not make it all the way to Salt Lake City. Plus, with seeing the hawk and a few other things, some may believe they could be in a dream still.
On The Fence
Owen, in general.
Follow Wherever I Look on Twitter, Like us on Facebook and Subscribe to the YouTube Channel.
---
Maniac - Episode List

| Season/ Episode | Synopsis |
| --- | --- |
| | Maniac concludes with not much in the way of fanfare but Annie, as usual, being the catalyst for a rather sweet moment. |
| | We come to the end of Phase C and it's an emotional end for Annie. As for Owen? Well, while it lacks emotion he does get to be a hero. |
| | As we get to see the rise and fall of a theoretical Owen and Olivia relationship, Annie is given an ultimatum by GRTA. |
| | We may FINALLY begin to really address the topic of Olivia as Annie is stuck in the fantasy world of Ellie's dreams. |
| | In order to prep for Pill C, the GRTA situation is addressed. Alongside Dr. James' issues with his mother Dr. Greta. |
| | We come to the end of the Pill B arc and, naturally, with it being Owen's episode, things transition to addressing his issues – like Olivia. Until Annie upstages him. |
| | The only way to make sense of "Furs By Sebastian" is remembering the point of Pill B is finding a subject's defense mechanism(s). |
| | Remember Dr. James, from the commercial with Dr. Robert? Well, he is reintroduced and, as a bonus, we learn why Owen was committed. |
| | Focusing on Annie helps Maniac rebound from a lackluster premiere. Especially as we learn how and why she got into the trial. |
| | The only reason Maniac presents to continue past episode 1 is your loyalty and faith in the actors. Not their characters or the story. |
---
---
---