Love & Marriage: Huntsville adds onto OWN's reality slate and is as addicting as Fix My Life and the recently ended Ready To Love.
---
Network
OWN
Air Date (Sneak Peak)
1/1/2019
Genre(s)
Reality TV
Good If You Like
Messy Rich People

Shade (Southern Style)

Relationship Drama

Isn't For You If You
Prefer Couples Just Trying To Make It Work
Introduced This Episode
Herself
Melody Holt
Himself
Martell Holt
Herself
Latisha Scott
Himself
Marsau Scott
Herself
Kimmi
Himself
Maurice Scott
Images and text in this post may contain affiliate links which, If you make a purchase, I may earn money or products from the company. Most affiliate links contain an upward facing, superscript, arrow.
The Introduction
Love & Marriage: Huntsville focuses on three couples: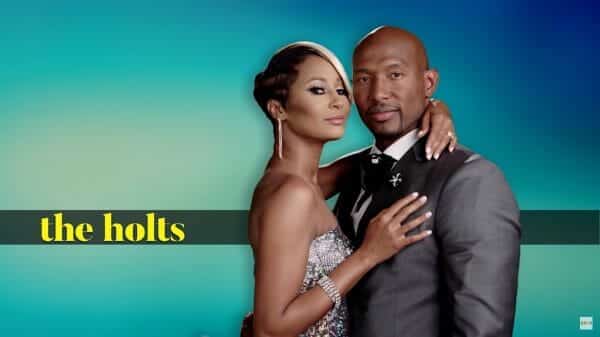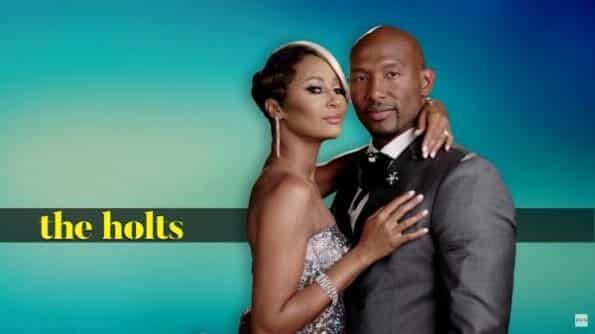 Their relationship started in college, has led to three kids, and a million dollar business. Together they develop real estate and also give back to the community. Well, it's noted Melody does that more than Martell, but maybe that was just omitted.
As for their home life, due to Martell being raised by a single parent, he is hands-on with his kids. He and Melody also split household chores 50/50. This includes cleaning, picking up the kids, you name it. Though, don't think of him as the perfect husband. While he and Melody try to keep it cute in public and bicker in private, they got issues. For one, Martel is noted, by Melody, for being arrogant.
As for who Melody is? Well, first and foremost you have to note her intelligence. However, said intelligence in business also leads to her having some of the same issues Martell has. For example, Melody notes Martel likes to see what he can get away with and considering how Melody asks questions, it is clear she likes to stir the pot too. Also, when in interviews with Martel, it is made clear this woman is shady.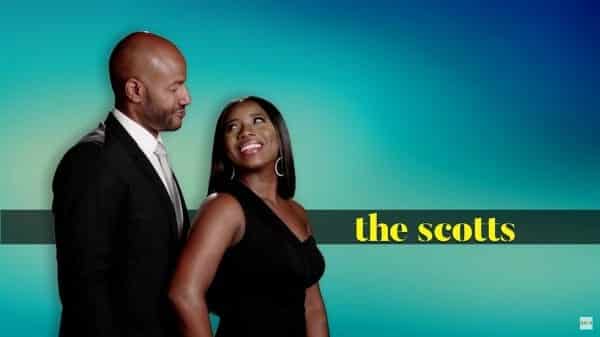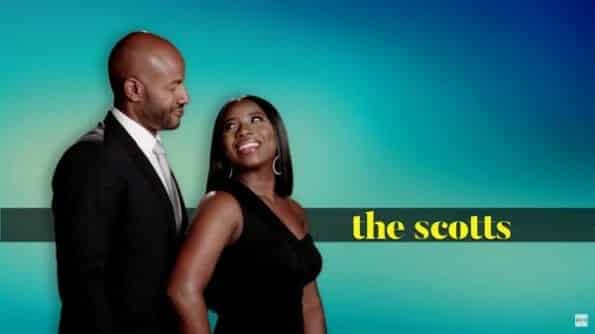 Latisha is a housewife, and Marsau is a general contractor for commercial real estate. As of when we meet them, it is clear the arrangement they came up with when they first had kids isn't working. Latisha, either because she is getting restless, lonely, or feels she deferred her dreams too long, she wants to get her real estate license and rejoin the working world. Marsau, being someone very old school, to the point of being chauvinist, words said by the cast, shoots that down.
However, it isn't only that moment which shows his less desirable side. Marsau's "King of the House" beliefs doesn't give Latisha any ability to play the queen. For while she does seemingly handle all household chores, she doesn't even get the autonomy to say yay or nay when Melody tries to regroup what was called "The Comeback Group." A group the Holts threw into disarray because they felt there was too much talking and not enough action. So, they bought land, that Marsau found, right from under him.
I should note: It isn't said if they at least gave him some work and money after they bought the land or not.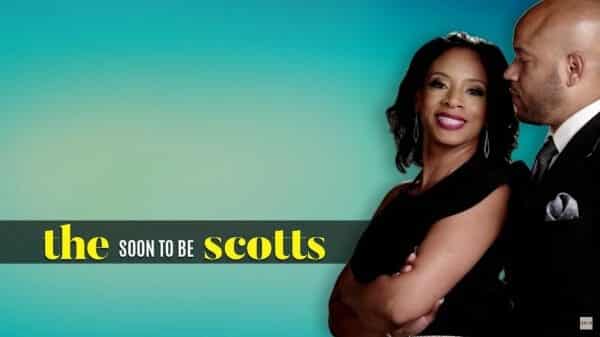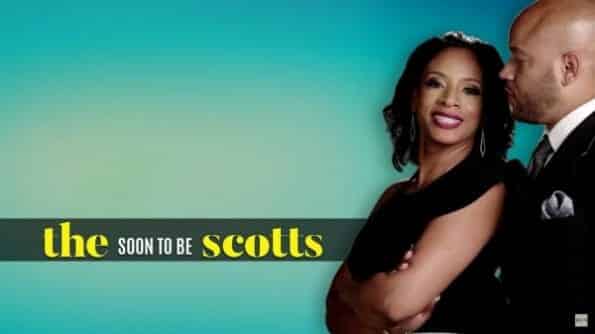 With a seven-year relationship, and their pending nuptials being the second time Maurice will walk down the aisle, let's say they are of some interest to Melody. Mostly Kimmi who Melody repeatedly bumps heads with – in a southern way. Meaning, they may not say anything vulgar or outright insulting, but there are little comments that, on the wrong day, one could get smacked.
Focusing on Kimmi and Maurice specifically, they seem fine together. Yes, Maurice hasn't taken on as much work as Kimmi when it comes to wedding, but that isn't a major issue. For between this being Maurice's second marriage and Kimmi being a bit older, they know not to sweat small stuff like this. Especially since they are in love and experienced in what it means to be with someone long term.
Other Noteworthy Facts & Moments
Kimmi works in real estate, and Maurice fixes people's credit.
Latisha and Marsau have been married 12 years.
Maurice and Marsau are brothers, and Marsau is the younger one.
Collected Quote(s) or .Gifs
I don't have time for you to waste my time.
— Kimmi
Highlights
Melody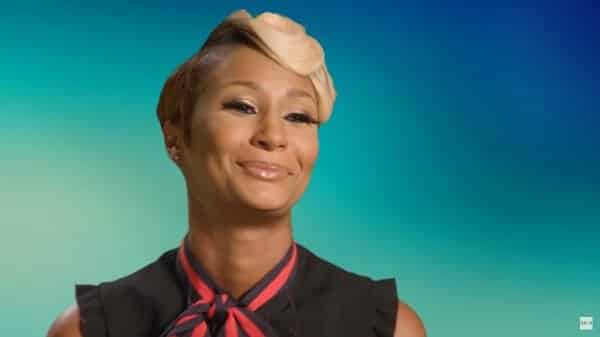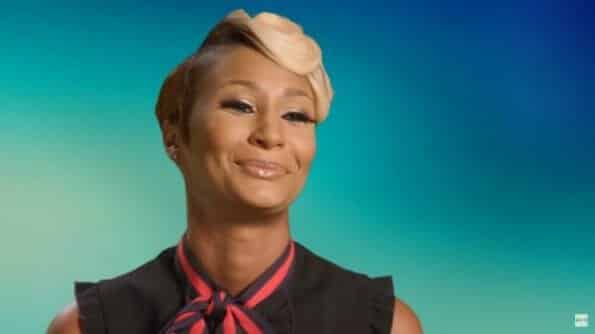 It's clear this is Melody's show, and everyone else are but supporting players. Her commentary is hilarious, the way she stirs things up makes it so you know if she is in the room – IT IS GOING DOWN! Also, her relationship with Martell has secrets you can't wait to see come out. Especially since she has a certain air and grace about her. Making it so, while you love how she takes others down, a little part of you also wants to see her get a taste of her own medicine.
Which I'm kind of ashamed to say since these are real people and not characters. However, with how animated Melody is, sometimes it is easy to forget this isn't scripted.
On The Fence
Well To Do Black Folk Being Shown That They Are Like Everyone Else
I remember when OWN was first formed it was supposed to be anti-shows like this. You know, it was supposed to be exemplary, uplifting, and yet look how it has compromised. Not in a bad way, but you can see both what OWN wanted to uplift and what it wanted to avoid in its recent offerings. Specifically with Love & Marriage: Huntsville, you see these well-off, classy Black folks. All of them married, or within weeks or months of doing so, and while they have past, things seem okay.
Yet, between Martell maybe cheating, Marsau being a chauvinist, and who knows what can or may come out of Kimmi and Maurice's relationship, there is a potential for this to be a hot mess. The kind which viewers fiend for but also reminds you that money doesn't elevate people but merely provides them more opportunities to show you who they are — both in the best and worst ways.
---
Community Rating:
---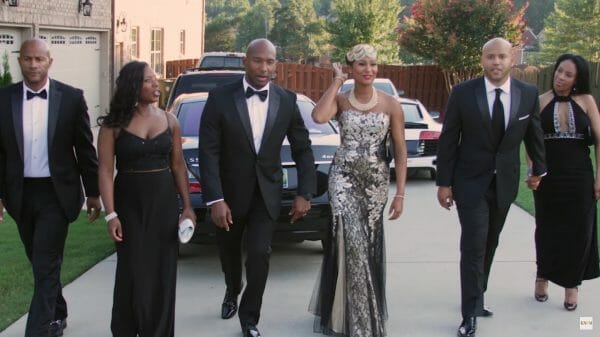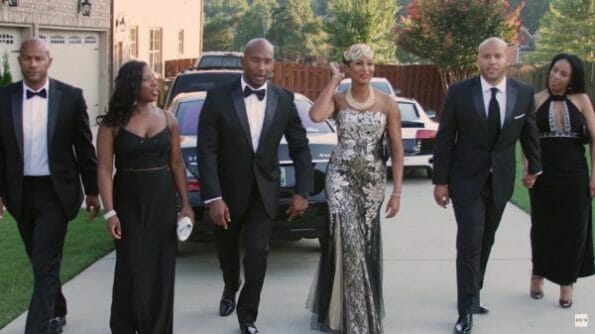 Before OWN, I haven't watched a lot of reality TV and now I fear it may get me addicted. Between Melody's personality and the deconstruction of the persona each couple tries to be, this is going to be something else. I just hope, despite what we see on camera, these couples last. Especially since two of the couples have kids, the Holts own a business together, and Maurice and Kimmi do seem adorable together.
---
Follow Wherever I Look on Twitter, Like us on Facebook and Subscribe to the YouTube Channel.
---
https://www.youtube.com/watch?v=LDkig1MiyLU&t=0s