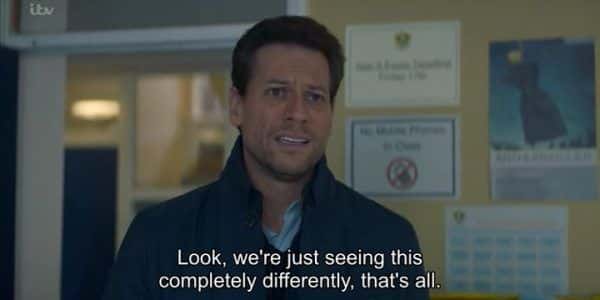 Liar plays on the stigma, prejudice, and assumptions surrounding rape. Of which, it does so in a way which forces the viewer to confront their own bias.
The Introduction
Laura (Joanne Froggatt) just got out of a marriage to her friend since she was 13, Tom (Warren Brown). The way their relationship is noted, they were friends who took a hookup that shouldn't have happened all the way to marriage. Yet now, that's over and Katy (Zoë Tapper), Laura's older sister by 2 years, tries to push Laura toward Andrew (Ioan Gruffudd). A man who is a surgeon at the hospital she works at.
It takes a bit, but eventually, the two do come together and that leads to the problem at hand: What happened the night of their date. Especially when Laura let Andrew in as he waited 40 minutes for a cab. Laura claims rape and Andrew, of course, says otherwise. Though, here is where it gets tricky. Between Laura's history that keeps getting whispered about and the fact Andrew is a surgeon who surely knows of ways to knock someone out and it not show on a blood test, who do you believe?
Highlights
It Allows For Both Stories To Be Told & Leaves Room For Doubt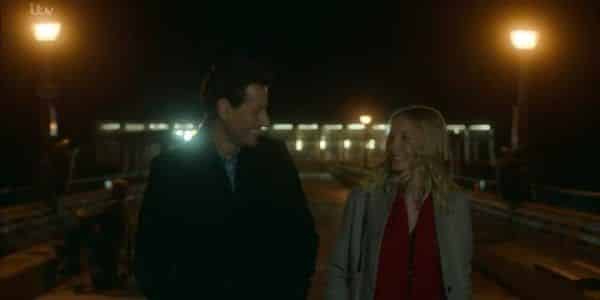 The way Liar is crafted, it makes sure we are introduced to two people we don't think capable of doing what they are accused of. Laura is this high school teacher, recently divorced, and while she has had issues in the past, she is better now. Why would she claim a man raped her?
Then, on the other hand, Andrew is this sort of awkward widow, probably as weird about dating as Laura, and fits the usual profile of, "Why would he rape someone when he could probably have someone just by asking?" But then they add other things into the mix – the medical stuff. After Laura's examination, there are no bruises, marks, or signs on her genitals that there was the likelihood of rape. On top of that, there were no drugs in her system. Add on the whispers about Laura's past and the pendulum swings.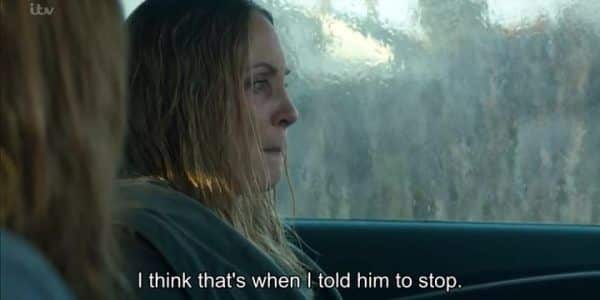 However, it swings back as we are reminded Andrew is a doctor, a surgeon at that. How hard would it be for him to find, procure, and use a drug like GHB that could pop in and out of Laura's system? However, there is still a lot to figure out before he is the indisputable rapist. Be it is there any sign from the hospital he took something, why would a rapist ask about a condom and say he was told where to find it? Could it be, with how much Katy blabs about Lauren, that someone else did it? One of their co-workers maybe?
Hell, maybe Tom? Yes, he was having something with Katy and Laura, perhaps at the same time, and maybe he got upset both are rejecting him right now? I mean, between a doctor who knows his medication and a cop who knows how to trail Laura on this date and know how to point an investigation in a certain direction, there is so much to think about here.
On The Fence
School and The Hospital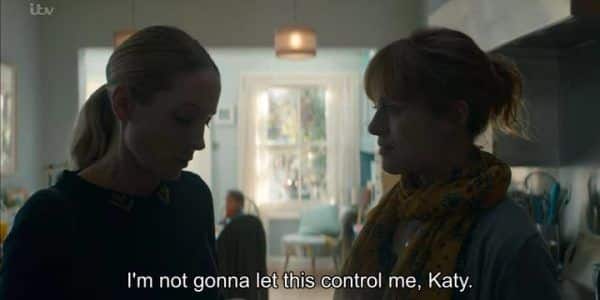 I don't know why, but I'm a little bit uneasy about how Liar may handle things as Laura and Andrew try to maintain what was once normal. Especially since Laura, disliking how the cops are handling things, decides to publicly say, on Andrew's social media, he raped her.
This, as you can imagine, is going to make the life of someone who works with anesthesia in his living difficult. However, what makes this more awkward is Andrew's son Luke (Jamie Flatters). A kid in Laura's class who she already presented some misdirected emotions at. Now, whether her proclamation leads to her having him removed or not, who knows? However, with time it does seem we are going to explore what it means to accuse someone of rape and live with that accusation before a trial.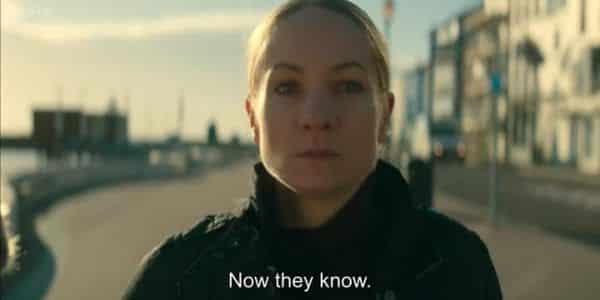 You have to love a show that forces you to not only question what is happening, what is the truth, but also how you arrived at it. Much less, that sometimes reminds you and calls you out on your preconceived notions. For it is easy to side eye Laura considering all the whispers about her medical history, her inviting him in, and all the stuff we hear usually leads to rape cases being dismissed. Yet, Andrew is a surgeon who works with anesthesia, Katy blabs about her so much who knows if someone, like their co-worker into meditation, may have done something, and of course, there is Tom who surely knows how to cover his tracks. Never mind all of Laura's vulnerable points.
Altogether, Liar I do think is going to be a bit uncomfortable but between the writing and performances, immensely enjoyable.