The penultimate episode of "Let The Right One In" will make you rush through the end credits to have some hint of what's in the season finale.
Aired (Showtime)
12/2/2022
Episode Title
Monster
Director(s)
Hiromi Kamata
Writer(s)
Laura Marks
Introduced This Episode
Debra Harper
Dale Dickey
Recap
This content contains pertinent spoilers. Also, images and text in this post may contain affiliate links which, if a purchase is made from those sites, we may earn money or products from the company.
That's It, I Quit, I'm Moving On – Peter, Claire, Matthew
Peter choosing Chris over Claire, despite all her sacrifices for Peter's benefit, triggers her thinking that it is time to exit this project. She still has a job out west, and this has gone further than she is comfortable with.
At least that's her initial feeling until Matthew reveals someone besides the cops are looking for her. This leads her to set boundaries and expectations with Peter, so he knows if he betrays her again, that's it for her.
In Too Deep – Naomi, Ben, Debra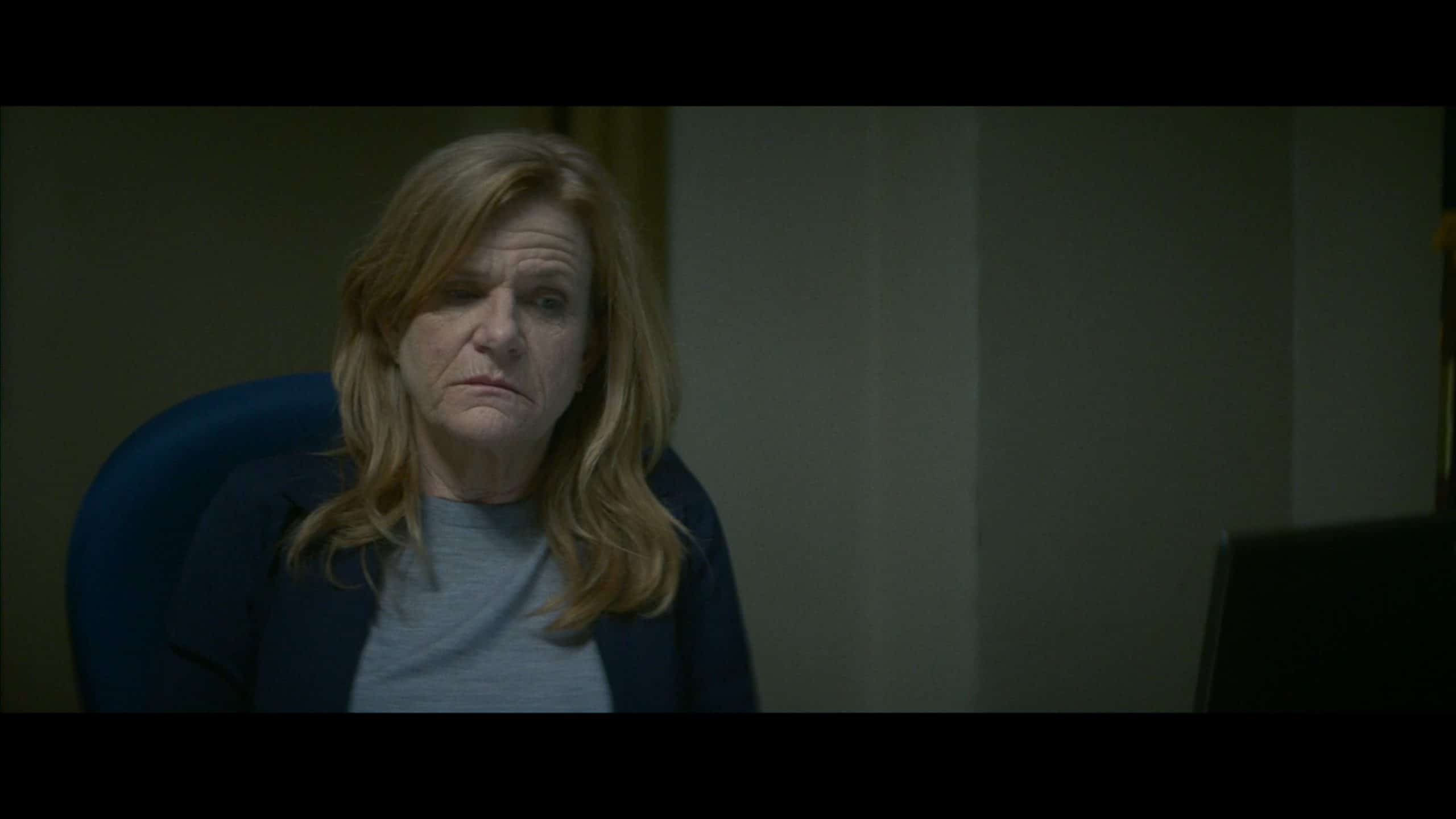 Naomi gets called into her lieutenant's office and thinks Claire made a complaint, so she is ready to take the fall and protect Ben. However, what Naomi ends up finding herself in is part of an Interpol investigation led by a woman named Debra Harper. Naomi testing Frank's coin leads to a partial print that triggered Debra's arrival, and with her having at least two kills with the same pattern of draining the victim and the victim being a sex offender, she thinks Naomi's case might be connected to hers.
And she wouldn't be wrong.
I Hear You Were Looking For Me – Claire, Peter, Mark, Eleanor, Matthew, Isaiah, Naomi
With Matthew handling the cop situation, Mark finds himself in an unfortunate position. Matthew is aware of Roland's visit to investigate Mark, and Roland ending up mangled in the sewers is worth questioning. Pair that with Mark living next to Naomi and lying about it? It makes the only thing Matthew could potentially like or respect about Mark is that he was willing to be tortured rather than talk.
However, Matthew gets what he needs, and with that, one of Matthew's guys is sent to extract Eleanor who, unfortunately, is in the same room as Isaiah; thus, his life is at risk. But, with Naomi pushing Eleanor to recognize her power, she turns the tables on her would-be captor and forces him to take her to where Mark is. There, she sees Mark after being tortured further, and she snaps. She rips one guy's head off, feeds on another, and it isn't until Matthew's arrival, with Claire in the car, that there is a pause in the violence.
Now, why is Claire there with Matthew? Well, Matthew feels it might behoove Claire to take this meeting once Mark revealed why he came to speak to Claire. However, what she and Matthew may not have expected was how capable Mark and Eleanor are. For while Matthew is originally able to control the situation by taking advantage of the sun rising up, Eleanor has a bit of bloodlust at this point, and anyone threatening her dad is a target. But, again, Matthew knows enough about Peter to know that sunlight could give him an advantage, but since Mark was freed from his bindings by Eleanor before Matthew showed up, he can end the fight with a gun found after Eleanor's massacre.
Thus leaving Mark to get Eleanor out safely and begin getting things together for their escape. This is a bit of bad timing for Naomi since she really wants to commit to her case and make sure Isaiah is taken care of, but with Mark using the cover of a family matter in Mexico, he makes it clear they are leaving and likely not coming back. And as he says this to Naomi, Eleanor is saying her goodbyes to Isaiah, with whom she exchanges the words "I love you."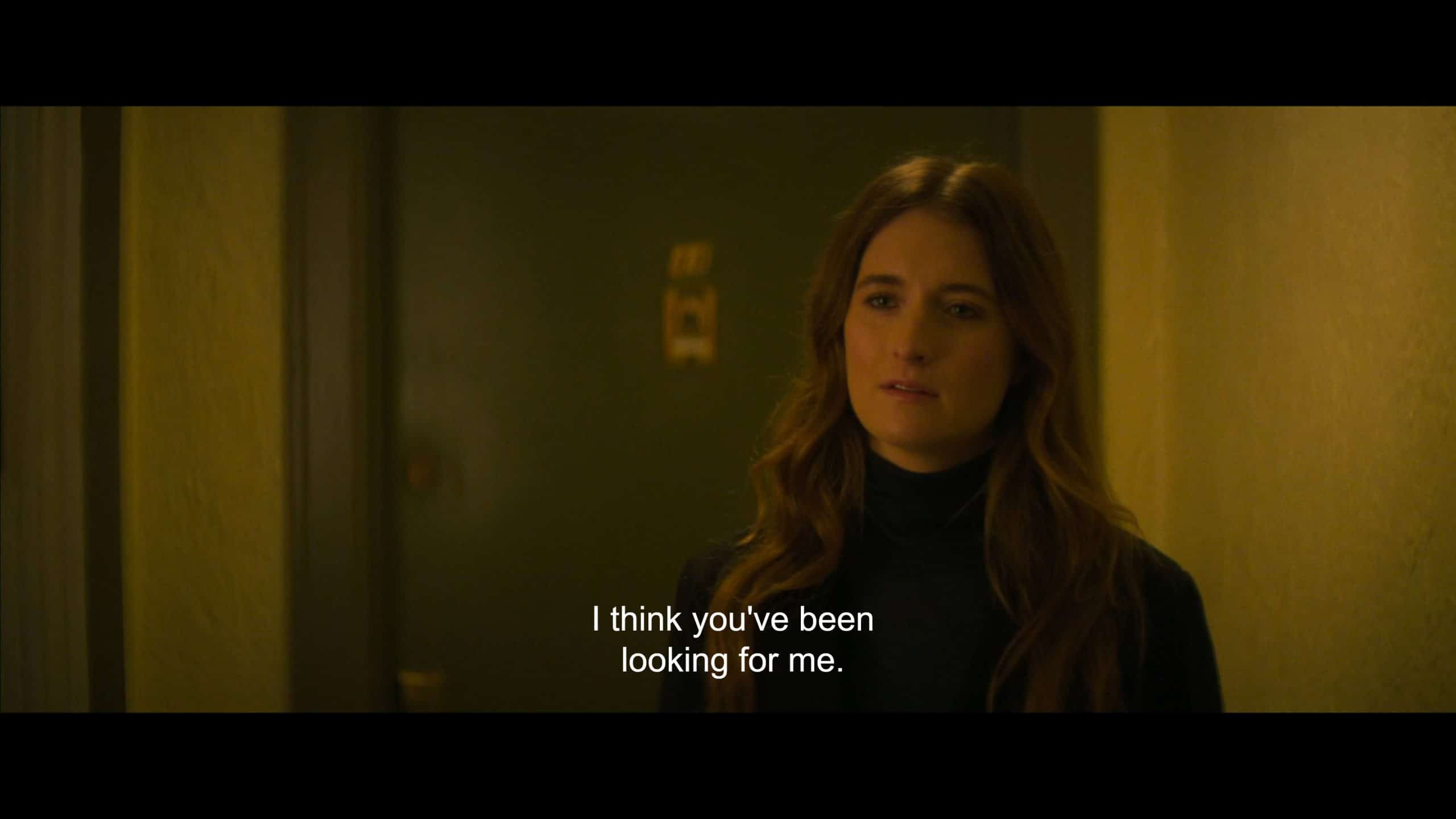 But, before they can take off into the night, Claire is at Mark's door, and we're left to wonder after all that was done the day before, why would she put herself at risk like this?
Things To Note
Question(s) Left Unanswered
After Roland, Matthew, and now a few others dying, what's left of Matthew's drug distribution organization?
Does Claire expect Mark to become the new Matthew?
What Could Happen Next
Mark getting what he asked and prayed for, but not realizing the new sacrifices expected for what he wants
Collected Quote(s)
I may not be objective, but I'm not stupid.
— Naomi
Review
Highlights
Eleanor Embracing Her Power
It is repeated multiple times in this episode that Eleanor is 22, and with her attacking her father's captors, it seems she may start the process of catching up to her age. It is hard to say whether it will be like Claudia in "Interview With The Vampire," where Eleanor tries to age herself up with makeup, changing how she dresses or anything physical. But, what seems clear is that with her killing people and being very capable and willing to justify it, she isn't going to allow herself to be infantilized anymore.
Things Have Gotten Exciting For Claire
Claire has lost her safety net in Matthew, and with that, it is time to see who she really is and what she is capable of. There is a major difference between Matthew organizing and handling everything, and Claire being able to work behind the scenes, and her having to leave the mansion, meet people like Mark, and potentially get her hands dirty.
Now, this isn't to say when it came to Chris and the chimps, she didn't put in some work. However, having to talk to what's left of Matthew's people, maybe see if Mark is willing to help, and potentially having to keep Peter fed? It's a brand new chapter for her.
Mark Is Running Out Of Time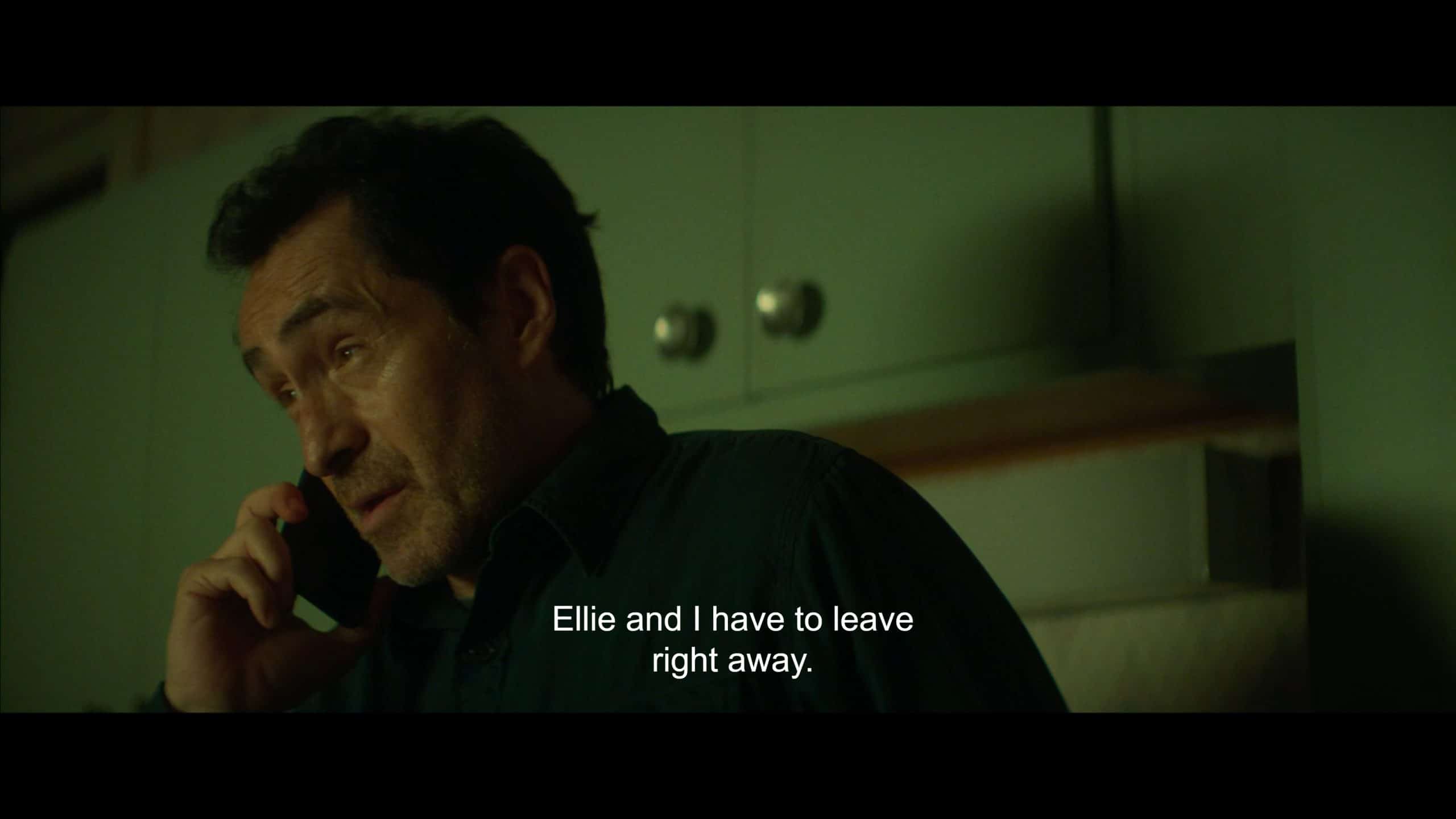 With Mark's case becoming international via INTERPOL, an international crime-fighting organization with 194 countries taking part, Mark is seriously in danger now. Note: INTERPOL is a coordinator, like the UN, more so than an entity capable of enforcing international or local laws. But, Mark being on their radar, and Naomi wanting to atone for killing someone who was an exploited addict? That means his ass is grass.
Add in her potentially feeling used and the fact she trusted him around her son? Oh, vengeance is going to be so real.
Let The Right One In Directory
Affiliate Link(s)
Links contain affiliate links which, If you make a purchase, we'll earn a commission from the company.
Showtime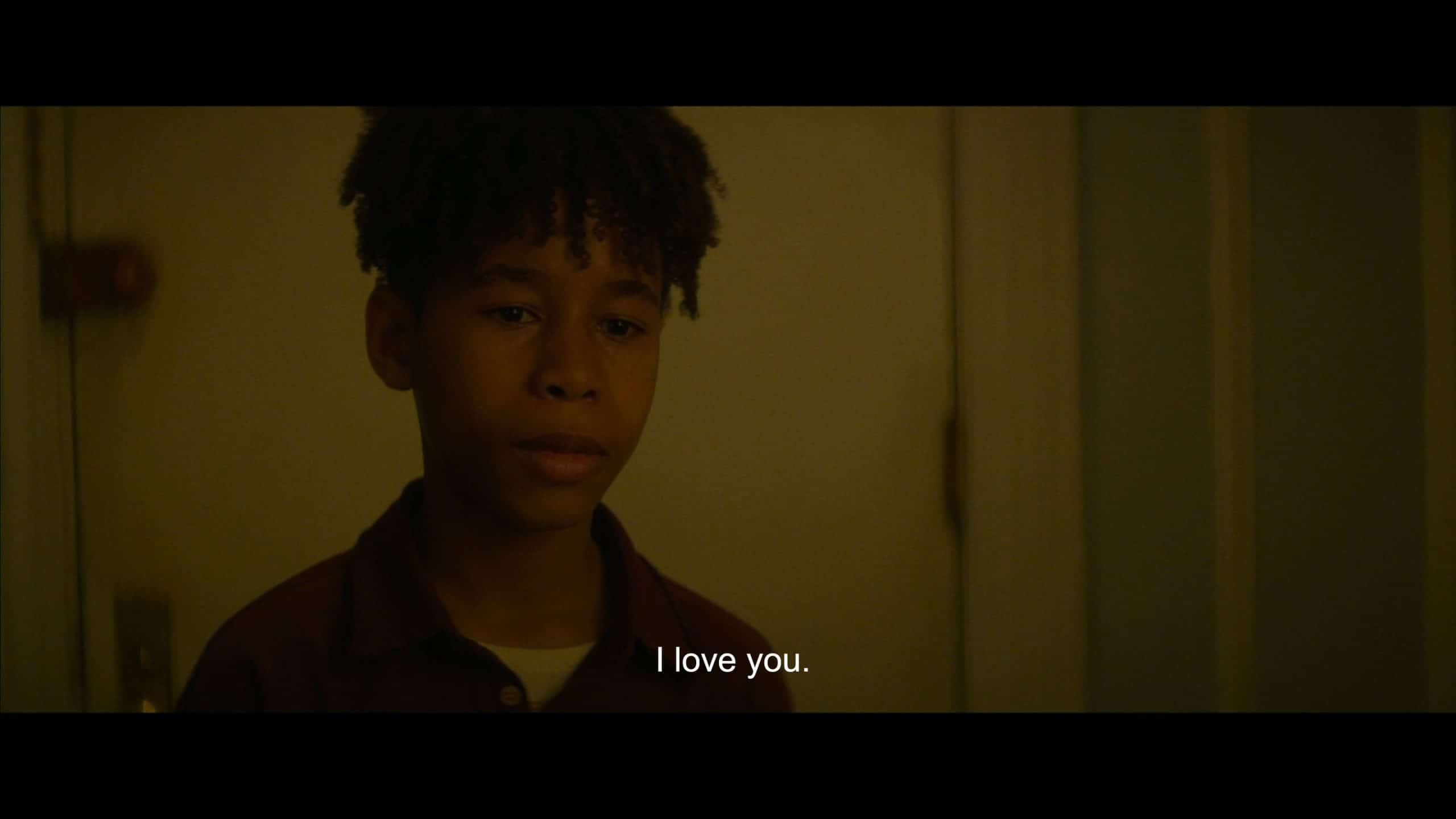 Let The Right One In: Season 1/ Episode 9 – Recap/ Review (with Spoilers)
Overall
With Matthew dead, Naomi's investigation pointing her towards Mark, and Eleanor embracing her strength and how deadly she can be? What the finale will hold and tease for a second season is something worth getting excited about.
Highlights
Mark Is Running Out Of Time
Things Have Gotten Exciting For Claire
Eleanor Embracing Her Power