Kiri: Season 1/ Episode 3 – Recap/ Review (with Spoilers)
As evidence, if not lack thereof, points us towards one person, so comes the question if the finale may present a major twist? Network Channel 4 Director(s) Euros Lyn Writer(s) Jack Thorne Air Date 1/24/2018 Characters Introduced Ade Nathaniel Martello-White Reverend Lipide Jude Akuwudike Episode Focus: So, Who Did It? | Alice, Jim, Simon, DI…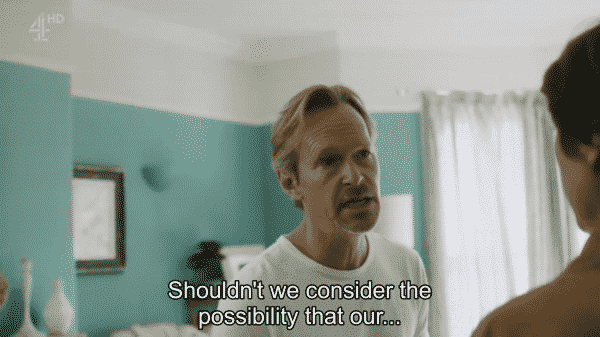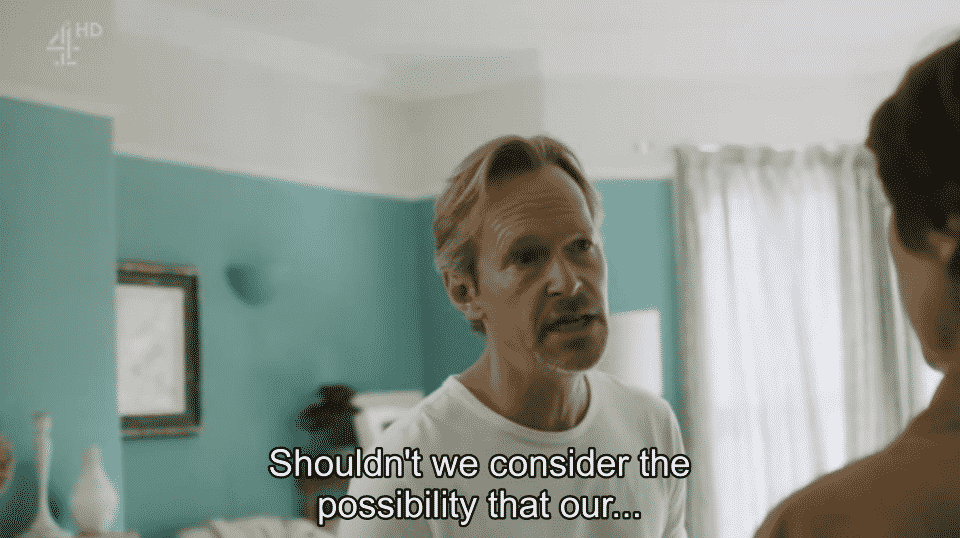 As evidence, if not lack thereof, points us towards one person, so comes the question if the finale may present a major twist?
---
Network
Channel 4
Director(s)
Euros Lyn
Writer(s)
Jack Thorne
Air Date
1/24/2018
Characters Introduced
Ade
Nathaniel Martello-White
Reverend Lipide
Jude Akuwudike
Episode Focus: So, Who Did It? | Alice, Jim, Simon, DI Mercer, Nathaniel, Tobi
With there being video evidence that Kiri did runaway from Nathaniel and evidence that Kiri did attempt to come home, so eliminates Nathaniel from being a suspect. He still will be charged with abduction, but not murder. So, with him crossed off, all eyes are on Simon. Mostly because, the kid is weird and creepy.
Want an example? Well, what other kid is really comfortable, at his age, talking to his mom, while she is showering, about a girl he has messed around with and has nude pictures of? Much less, thinks it would be funny to take her towel away, the only thing covering her naked body, as a joke? Now, as for why he would kill Kiri? Well, the first episode explains that – jealousy. Then, with this idea thrown out that Kiri was supposed to be some glue to save Jim and Alice's marriage, since they both have had affairs, so piles on another issue.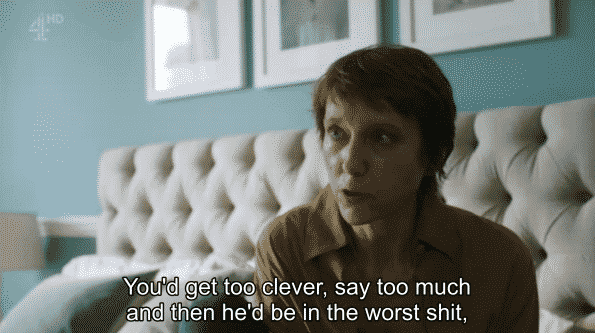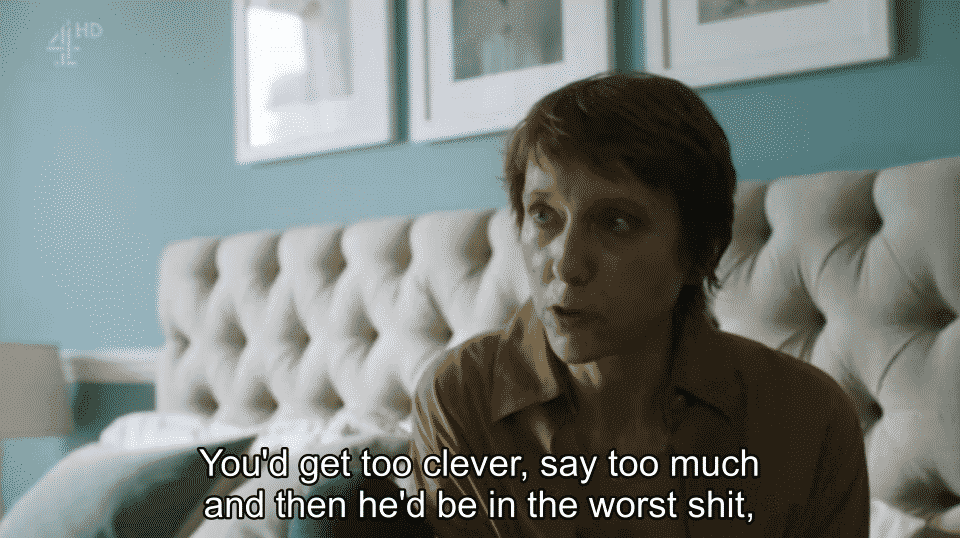 Especially since Alice says herself, being parents is perhaps the main thing keeping her and Jim together. Don't get me wrong, she did love him, found him funny, but then something went left. But now with Jim and Alice knowing it wasn't Nathaniel, and not wanting Simon to go down for murder, Alice is entrusted to do something. Her decision? To try to add evidence to push DI Mercer back towards looking in Nathaniel's direction.
Subplot 1: Unasked For Advice | Tobi
With Alice being the face of the abduction, and getting all the sympathy, there are some in Tobi's church, like a man name Ade, and Reverand Lipide, which wants to change that. He doesn't like this narrative of the poor white woman and the bad Black people going on here. However, despite Alice dancing on the border of what could be seen as offensive in the last episode, Tobi wants no part of being used for Ade's movement.
Though, with Nathaniel being charged with abduction and his trust in DI Mercer violated, he may just take Ade on his offer in the long run.
Subplot 2: Face to Face | Miriam, Lucy, Alice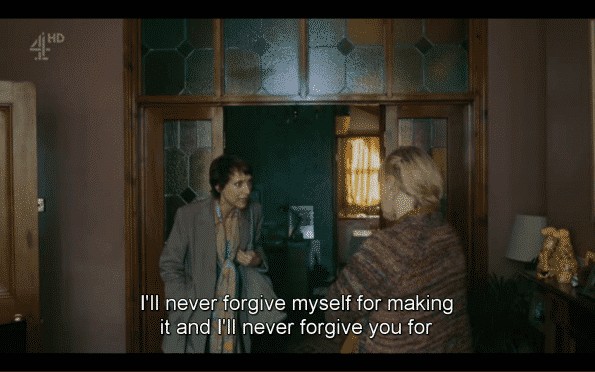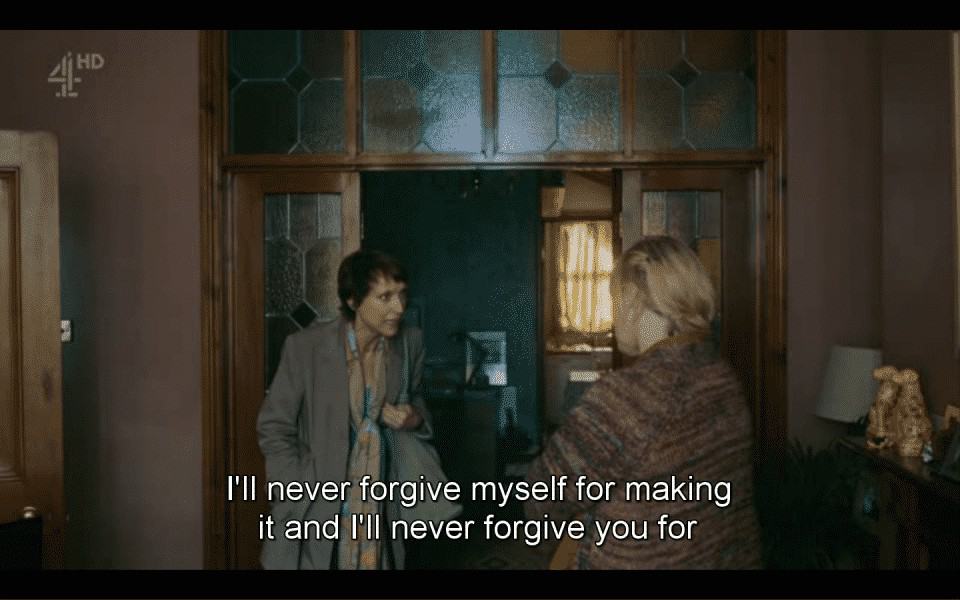 Miriam really has become a bit of an afterthought, despite setting all this in motion. Though she has a scene with Lucy, Simon, and Alice, they are far from the central storyline. All we see and learn is Lucy let it slip that Miriam drinks on the job, making things worse, and Alice goes off on Miriam. Mostly in the form of saying she trusted her but that trust was taken advantage of and now she not only blames her, but herself as well, for what happened to Kiri.
Collected Quote(s) & .Gifs
"[…] think is a strong word. Think is a strong word when combined with right. Right should be known, not thought."
On The Fence
That Fizzled Out Quickly
I don't know why, but I was expecting something like Liar when watching this. Something which really left you with conflicting feelings about the subject matter because of how taboo it is in regular conversation. However, even with Ade giving his two sense, and Miriam's argument for while she was right, that fizzled out.
Then, when it comes to Kiri's murder, recognizing this is a 4 episode series, the quick precision people were eliminated from being a possibility was jarring. And, for some reason, Simon just seems too obvious to be the one. It really makes me want to look over Rochelle and maybe even Gaia's mom again. But there just aren't the type of breadcrumbs which, at least for me, make things a bit obvious.
So here is hoping we don't get a Hotel Beau Séjour type of ending.
---
Follow Wherever I Look on Twitter or Like us on Facebook.
---
Previous Episode's Recap
[visual-link-preview encoded="eyJ0eXBlIjoiaW50ZXJuYWwiLCJwb3N0IjoxNzA1NiwicG9zdF9sYWJlbCI6IlBvc3QgMTcwNTYgLSBLaXJpOiBTZWFzb24gMS8gRXBpc29kZSAyIC0gUmVjYXAvIFJldmlldyAod2l0aCBTcG9pbGVycykiLCJ1cmwiOiIiLCJpbWFnZV9pZCI6MTcwNjAsImltYWdlX3VybCI6Imh0dHBzOi8vd2hlcmV2ZXItaS1sb29rLmNvbS93cC1jb250ZW50L3VwbG9hZHMvMjAxOC8wMS9LaXJpLVNlYXNvbi0xLUVwaXNvZGUtMi1Ub2JpLTIucG5nIiwidGl0bGUiOiJLaXJpOiBTZWFzb24gMS8gRXBpc29kZSAyIC0gUmVjYXAvIFJldmlldyAod2l0aCBTcG9pbGVycykiLCJzdW1tYXJ5IjoiQXMgYWxpYmlzIGFyZSBnaXZlbiBhbmQgdHJ1c3QgaXMgYXNrZWQgb2YgdXMsIHNvIG5hcnJvd3MgZG93biB3aG8gbGlrZWx5IGtpbGxlZCBLaXJpLiIsInRlbXBsYXRlIjoiZGVmYXVsdCJ9″]
---
Follow, Like, and Subscribe
Community Rating: 0.00% (0) - No Community Ratings Submitted (Add Yours Below)