It's an episode solely focused on Lawrence and Condola during their son's first year and them working out how to co-parent.
---
Aired
11/7/2021
Network
HBO
Directed By
Ava Berkofsky
Written By
Jason Lew
Introduced This Episode
Jackie
Lela Rochon
Kira
Keke Palmer
Recap
Always The Last To Know – Jackie, Kira, Condola, Lawrence
Things didn't start off well. Lawrence learned his son, Elijah Mustafa, was born by text, and he didn't get to co-sign on the name. He was just expected to accept it. However, things just snowball from there. Condola, her mother Jackie, and sister Kira already planned the baptism, and it becomes clear quickly that she will have primary custody and Lawrence will be on her schedule. This sort of works for his schedule since he is a decision-maker at his job. Yet it also doesn't, since he wants to play an active role in his son's life but is repeatedly given the impression he is on a need-to-know basis while also being expected to check in often.
Trying To Do The Family Thing – Condola, Lawrence, Tiffany, Derek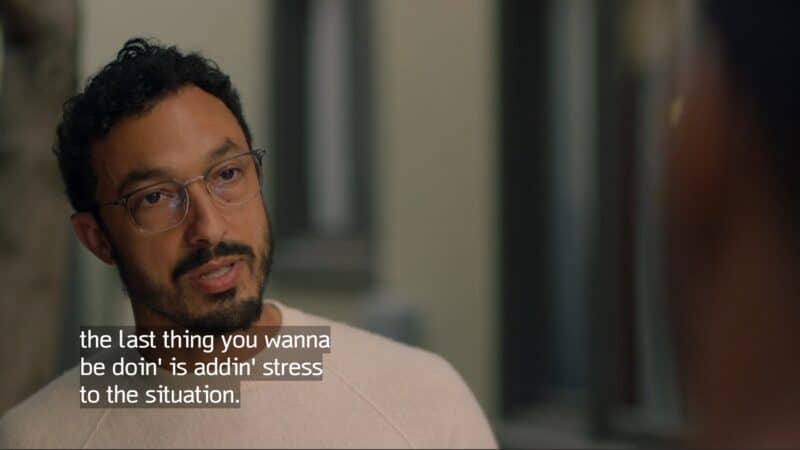 Now, initially, those problems were just a hindrance to Lawrence, but he sucked it up. However, at Simone's first birthday party, in which Tiffany went all the way, Condola causes a scene that leads to Derek intervening, for he can see Lawrence has been waiting for a fight. But, in Lawrence's defense, there clearly isn't enough communication from both sides, and it seems Condola is ready and willing to fight too. Not even for the better of Elijah, really, but just to get some of the frustration from being a new mom out and Lawrence exerting what she feels like are privileges he hasn't earned.
This Way Is Just Not Working – Lawrence, Condola
And ultimately, the two do fight, and with Kira and Derek not there to break things up, Condola outright says she doesn't trust Lawrence and Lawrence notes he doesn't like how Condola blew up his life. The back and forth leads to the type of mud fight that initially ends with it seeming Lawrence may go to court so he could have more say when it comes to Elijah. Especially since he shows up to pick up his son, and because Condola doesn't trust him, she decides to negate all his plans and tell him he can't take his son.
But, while simmering on his way home, some turbulence and fear of a plane crash gets Lawrence to calm down and get back to the negotiation table with Condola. Someone who recognizes this might be a long, pain-in-the-ass journey, but for their son, it'll be worth it.
Things To Note | Question(s) Left Unanswered
Question(s) Left Unanswered
What did Condola say to her family about Lawrence for Kira to not like him on sight?
What Could Happen Next
With us getting a Lawrence and Condola episode, I'm so badly hoping for a Kelli episode, as well as a Tiffany and Derek one.
Review
---
Community Rating:
---
Highlights
The Struggles to Co-Parent, With A Focus On The Male Point Of View
I can't believe Insecure got me in Lawrence's corner, but I get it when it comes to his struggle. Don't get me wrong, I understand Condola is the mother who carried this child for 9 months, and with her and Lawrence not romantically together, it complicates co-parenting. Add in he wasn't jazzed about having a kid too? It does make it appear Condola was prepping for the worst and hoping for the best.
The problem is with that, though, is she leaned towards the worst so much it seemed like she unknowingly was prepping for Lawrence to say "F*** this" and exit their child's life. I mean, I think she even prepared reasons for him to do just that! Why else would you not tell him the kid had to go to urgent care? Yes, he is a flight away, but it's like neither side expects empathy from the other, so they do their own thing and say damn to the consequences.
But, unfortunately, that's very real. Focusing on Lawrence, he is at a disadvantage since Condola doesn't need him and may not have the best support system, but has one strong enough where Lawrence knowing things can be seen as a courtesy and not a right. Yet, as she notes, she wants him more involved.
In my mind, her thoughts and actions are in conflict. Which for Lawrence makes it so you could argue he is living a part-time dad life, where he is off the hook, but who wants this level of conflict? Never mind, as much as Condola may complain about his investment, how is he supposed to invest when he can't have his son when he cries or take him away for a weekend? What opportunity does he have to bond with his child and learn the tricks and things Condola has by being the primary custodian?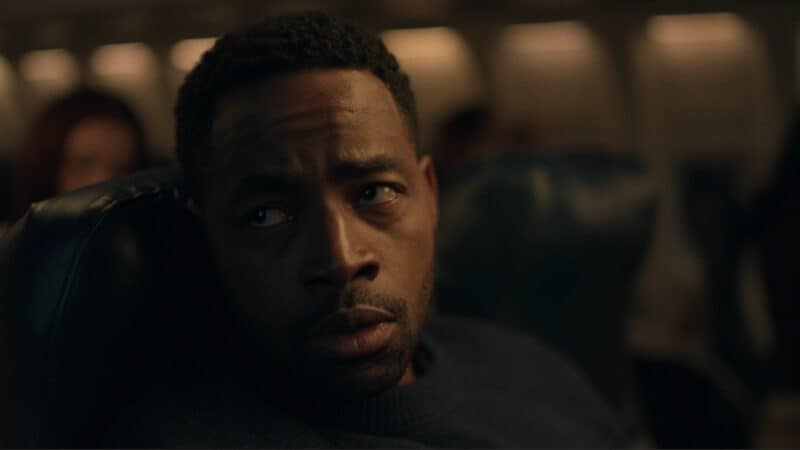 To be honest, before the flight from hell, I was so pro those two having a custody battle since it seems Condola didn't want to be fair and wanted to solely co-parent on her terms. And I recognize that would have been terrible for both parties and perhaps be more about them than the kid. However, after a certain point, you have to admit talking and negotiations aren't going to get anywhere, and there needs to be a legally binding document setting rules and expectations.
For while, yes, Lawrence has matured since season 1, this is a new chapter for him, and while he could certainly do more, I don't think he was earnestly given a chance. Rather, between her ex-husband, her sister, and her baggage with Lawrence, Condola set up obstacle after obstacle for Lawrence to prove himself and win over her trust. It's almost as if she thought he is supposed to work to win her over, prove he doesn't fit her perceptions, to see, be with, and make decisions that affect their child.
Which ultimately gave us a middle-class version of baby daddy/ baby momma drama.
[ninja_tables id="46733″]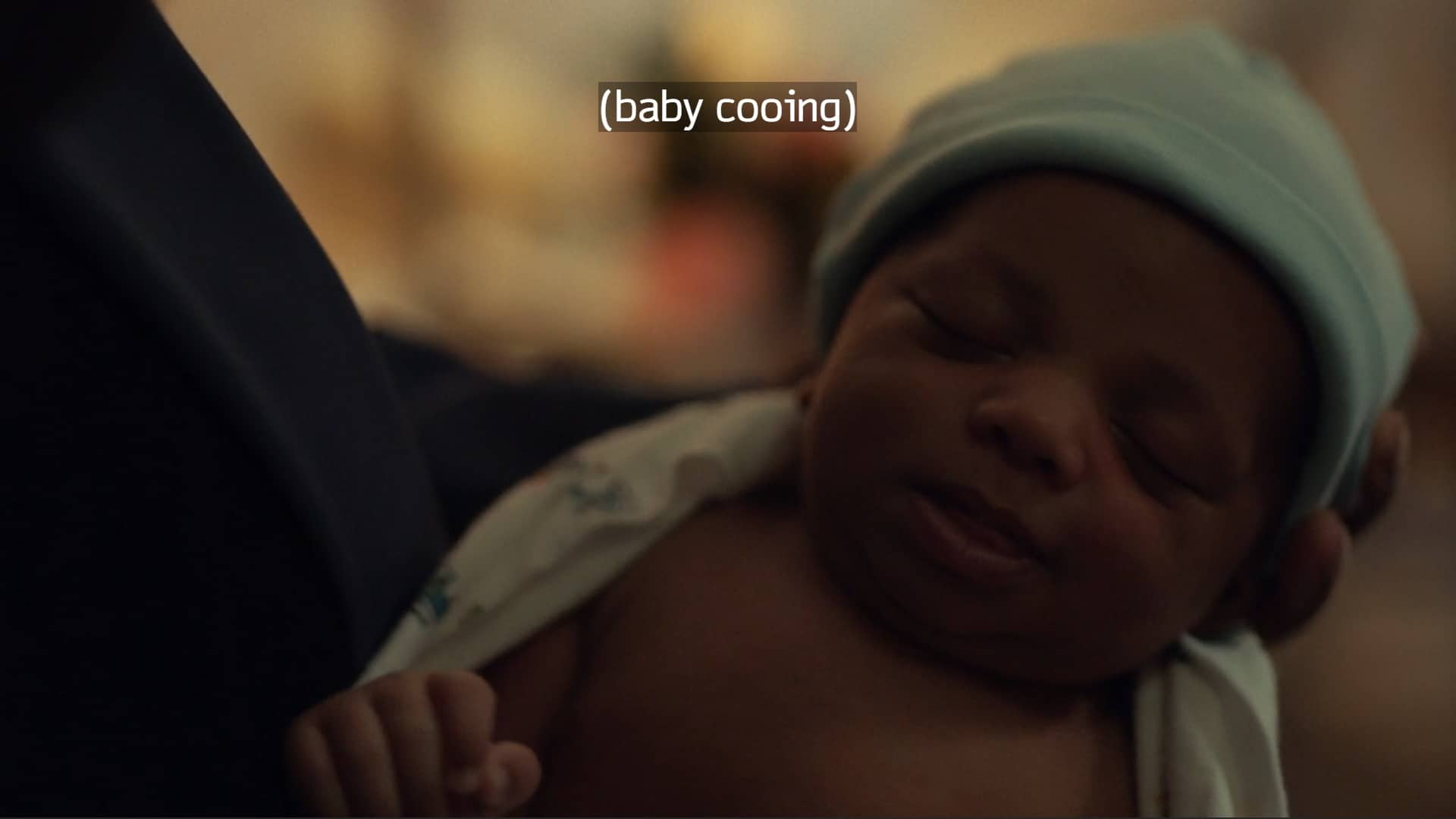 Insecure: Season 5/ Episode 3 "Pressure, Okay?!" – Recap/ Review (with Spoilers)
Trajectory: Climbing
The two most contentious characters on the show push you to really think about how difficult it is to co-parent with an ex. From scheduling to separating your s*** from what the child needs, it is a challenge. One that can make it hard for the dad to step up and challenging for the mom to let go. Yet, there needs to be that conversation where both sides relinquish their ego, set aside all the posturing, and focus on the kid at the end of the day. For the only thing that both should argue about is how to make things better and not how each other are making things worse.
Highlights
The Struggles to Co-Parent, With A Focus On The Male Point Of View