Horimiya: Season 2/ Episode 6 "Sleepover" – Recap and Review (with Spoilers)
After wasting half the episode with a sleepover, we get to see Remi and Sengoku's relationship have more focus than ever before.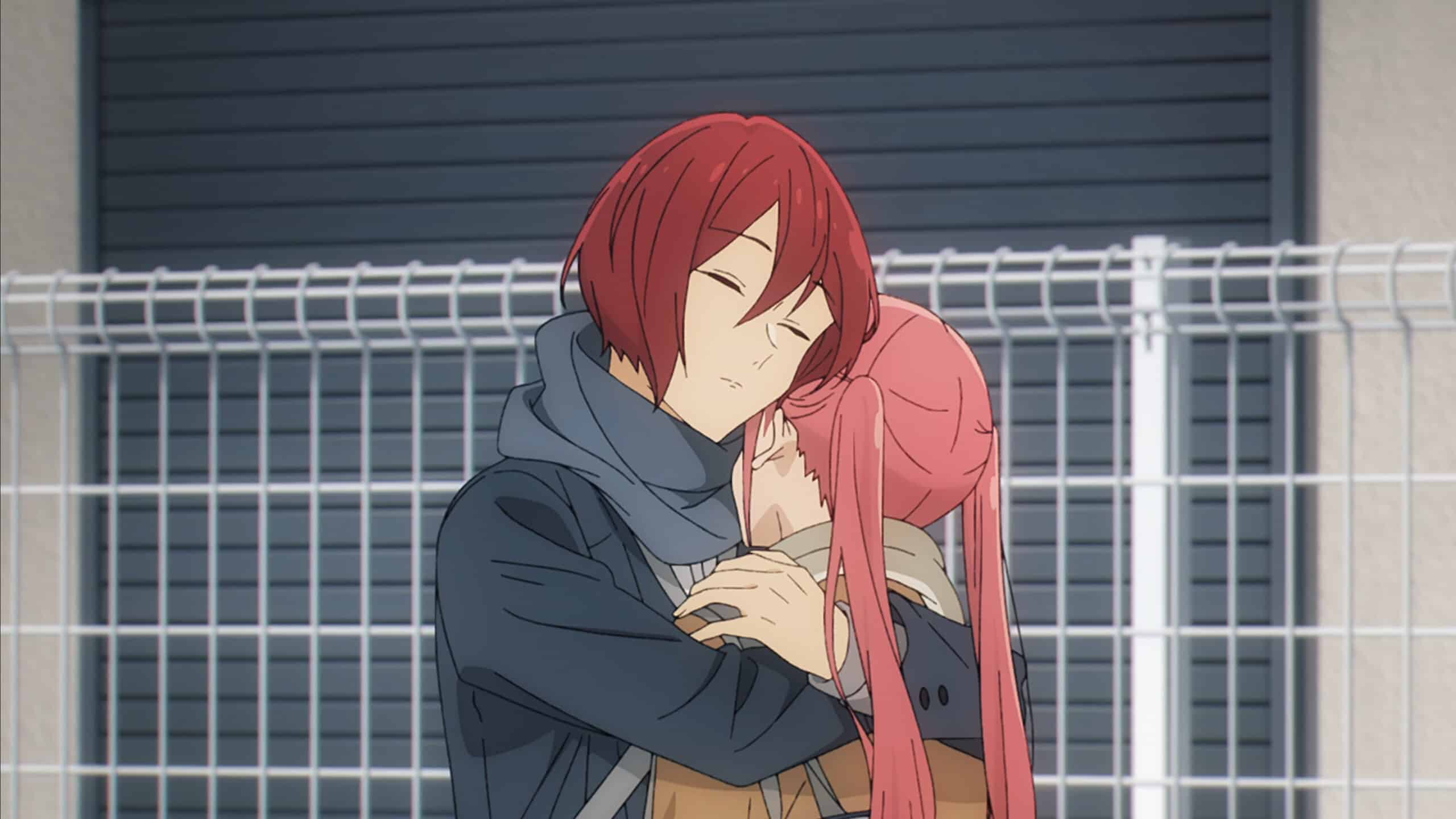 General Information
This section Includes information about the Director, Writer, and Cast.
Release Date (Crunchyroll)
August 5, 2023
Director(s)
Shōgo Ono, Yui Ikari
Writer(s)
Sawako Hirabayashi
Previously Noted Characters and Cast
Miyamura
Kōki Uchiyama
Sengoku
Nobuhiko Okamoto
Iura
Daiki Yamashita
Ishikawa
Seiichirō Yamashita
Sakura
Reina Kondō
Remi
M·A·O
Plot Recap
This content contains pertinent spoilers. Also, images and text in this post may contain affiliate links. If a purchase is made from those sites, we may earn money or products from the company.
What's Underneath Your Shirt? – Miyamura, Sengoku, Iura, Ishikawa
Sengoku has a sleepover, and between Miyamura and Ishikawa, the two of them hiding what is under Miyamura's shirt gets him curious. He even tries to sneak a peek, and Iura catches him, which leads to an awkward moment. Undeterred at school, Sengoku pushes Miyamura to wear a school sweater to catch a glimpse, and Ishikawa has to save the day again.
Ultimately leading to Sengoku asking direct questions and being rebuffed. Which, for now, may lead to him deciding to let this curiosity go.
It Takes Two To Love One – Sengoku, Sakura, Remi
While Sengoku's father doesn't allow him to date, he is still with Remi. It isn't perfect, especially for her, but they are dating. Which makes it weird when Sengoku and Sakura sneak off together and are caught eating with one another. Not a lot of details come out of that, but Sakura does get Remi some cookies after she almost gets a 60 on her test.
So while we don't get the details on what the heck she and Sengoku were talking about, be it him learning to be a better boyfriend or what have you, at least Remi got a treat for putting in effort into studying.
Review
---
Community Rating:
---
Highlights
Getting To See A Bit Of Remi & Sengoku's Relationship
With meeting Kakeru's (Sengoku) father, learning his ways, and then seeing Kakeru with Remi, things make a bit more sense now. He was solely encouraged to focus on his studies, so it makes sense for him to be obtuse when it comes to dating. His father is so stern that PDA and taking a hint is difficult for him, but I must say, when he got it, like when Remi asked for a hug, it was cute.
I even wish there was a deeper dive into the relationship between the two, and maybe Takeru (Sengoku) learning about Remi and his son's relationship.
On The Fence
The Whole Tattoo Plot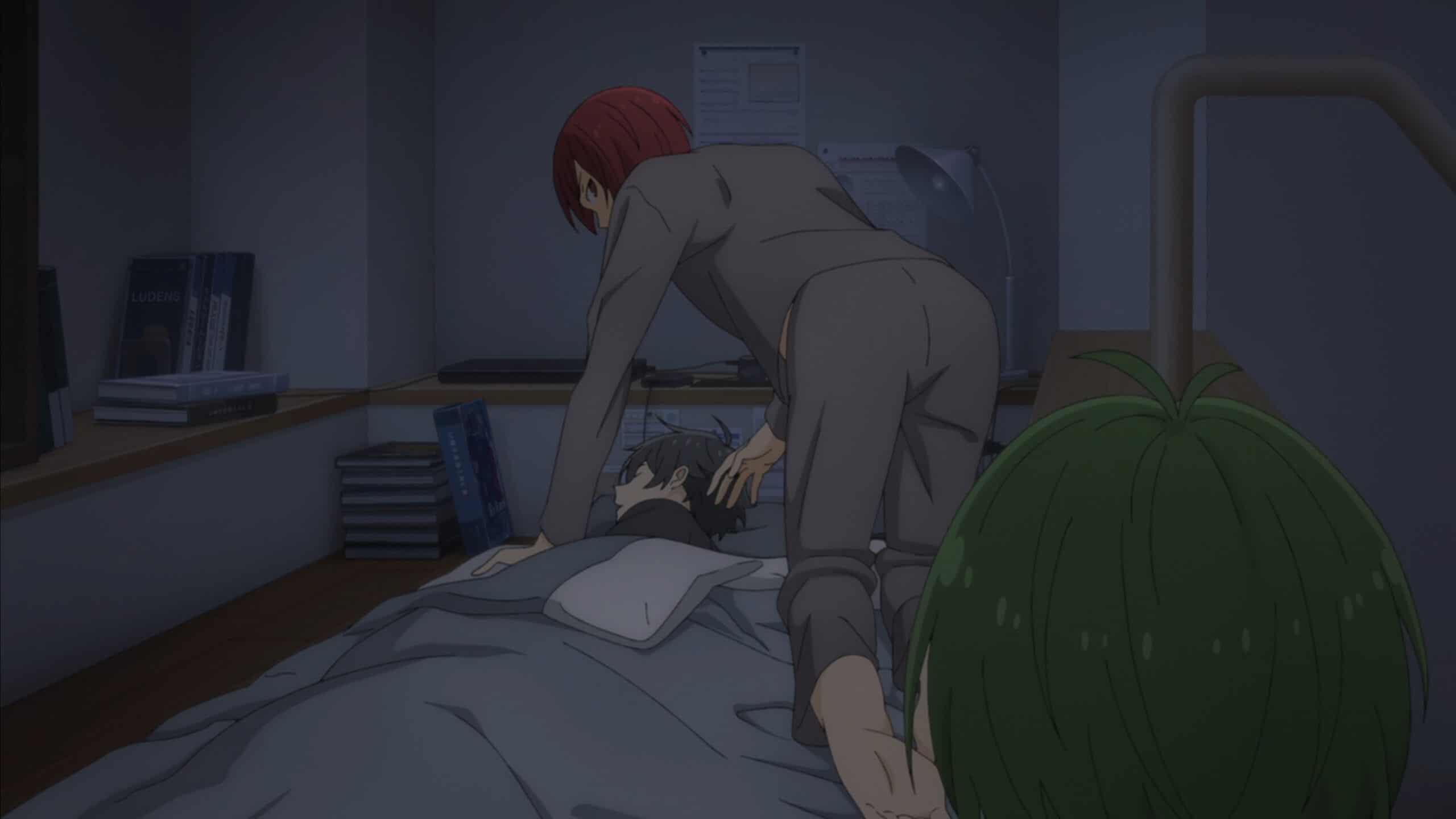 I get there is a certain level of taboo regarding tattoos because of their association, culturally. But this plot has slowly but surely become a bit silly and almost feels like filler at this point. Don't get me wrong, it was comical when Iura caught Sengoku trying to lift Miyamura's shirt, and he thought he was doing something unbecoming. However, all the effort put into hiding the tattoos has left me forgetting why he even has them.
Episode Directory
FAQs
Answers to some questions you may have regarding this episode:
Why Is The Episode Called "Sleepover?"
Due to the first half of the episode focusing on a sleepover at Sengoku's household.
---
Follow, Like, and Subscribe
Community Rating: 0.00% (0) - No Community Ratings Submitted (Add Yours Below)
Horimiya: Season 2/ Episode 6 "Sleepover" Review Summary
Summary
The best thing about this episode is getting to see Remi and Sengoku as a couple since we rarely, if ever, see those two spend quality time together.
Plot and Dialog -

81%

Character Development and Performances -

81.5%

Visuals and Sound -

82%

Pacing -

80%

Value For Intended Audience -

80.5%

Getting To See A Bit Of Remi & Sengoku's Relationship -

83.5%

The Whole Tattoo Plot -

74%
Highlight(s)
Getting To See A Bit Of Remi & Sengoku's Relationship
Disputable
The Whole Tattoo Plot