Horimiya: Season 2/ Episode 2 – Recap and Review (with Spoilers)
---
Community Rating: 0.00% (0) - No Community Ratings Submitted (Add Yours Below)
---
This post may contain affiliate links and spoilers. Please read our disclosure policy.
---
General Information
This section Includes information about the Director, Writer, and Cast.
Plot Recap
This content contains pertinent spoilers. Also, images and text in this post may contain affiliate links. If a purchase is made from those sites, we may earn money or products from the company.
So Cute, But So Dumb – Sakura, Remi, Sengoku
Sakura is teamed with Remi and Sengoku in a cooking class, and both are adorable idiots. If they aren't burning something, they are showing no signs of common sense. Sakura tries to be patient with them, as they seem to be trying. However, after a certain point, most of the class knows they can't cook, and they do as well, but Sakura tries to lift their spirits since both Sengoku and Remi think without cooking skills, no one will want to marry them.
Preparation For Sports Day – Sakura, Yuki, Miyamura, Hori
While Hori likes sports day, to a point, many others don't. Miyamura, even if he can run fast, isn't for it and supports a rain dance being done so the day can be cancelled. But, with Hori saying she'll cheer him on, support him, and expects nothing but the best from him, he finds it in himself to become more enthusiastic about the day to come.
Switching to Sakura, it seems for sports day, either you are doing something like running or, if you are a girl, cheerleading, and Sakura, who isn't coordinated, finds herself cheerleading and believing she is about to make a fool of herself. She can't remember the steps and is nervous to the point of overthinking but, luckily, even with being on the opposing side, her pseudo-rival Yuki tries to show her steps and present a different way of thinking of each move to maybe break through how Sakura remembers things.
It's Mine – Hori, Miyamura, Mizouchi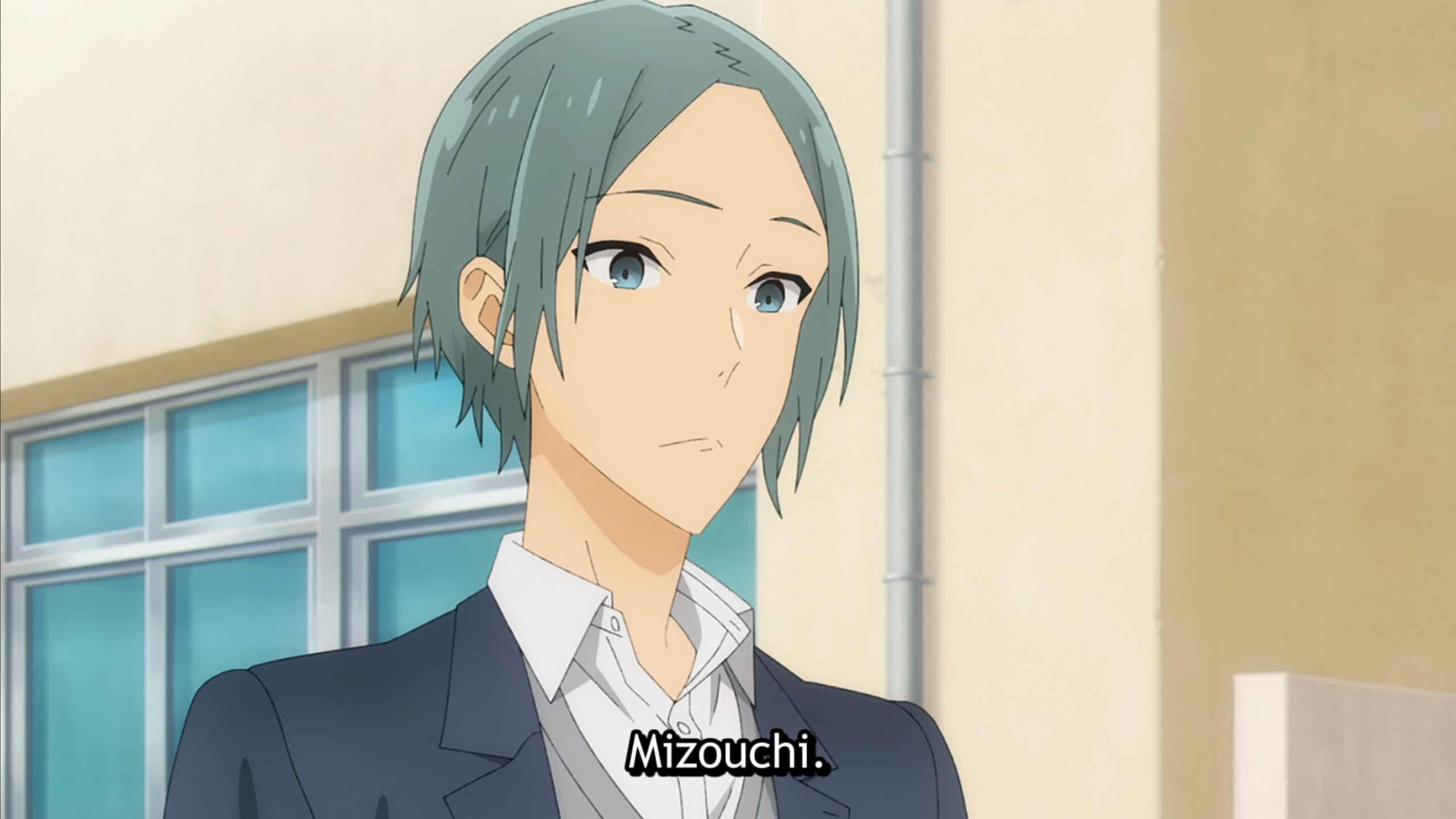 A girl who goes unnamed shares a book with Miyamura in class, and Hori gets jealous. Mind you, Miyramura was just being friendly, wasn't laughing or doing anything which could be misconstrued as flirting, but Hori gets jealous. Thankfully, not enough to go off or anything, but Miyamura does become aware of her feelings, and the following day, he gets a bit jealous too.
Hori is working on some signs for sports day, and her legs get cold because of the school uniform. Someone named Mizouchi lends his jacket without asking if Hori wants it, and Miyamura peeps this, gives his sweater and puts on Mizouchi's jacket. All of this seems to be to claim not only his territory but also to show he, too, knows what he has and that other people recognize Hori's value.
Both showing signs of jealousy make the other feel better and lead to a bit of a laugh.
Review
Highlights
Hori and Miyamura's Jealousy
With most storylines being episodic and piggybacking off the development of season 1 rather than moving things forward, the sole thing worth praising is showing Hori and Miyamura's jealousy. Mind you, it is strange for either to be jealous, considering Hori surely wouldn't be the type to let someone pull a move on her and Miyamura, who just started to get attention and socialize, having no idea of how or why someone would flirt with him.
But, still, it's nice to be reminded these two are a couple, and it be subtle and cute.
On The Fence
For An Episode Named "Cooking Class" It Was A Small Piece Of The Story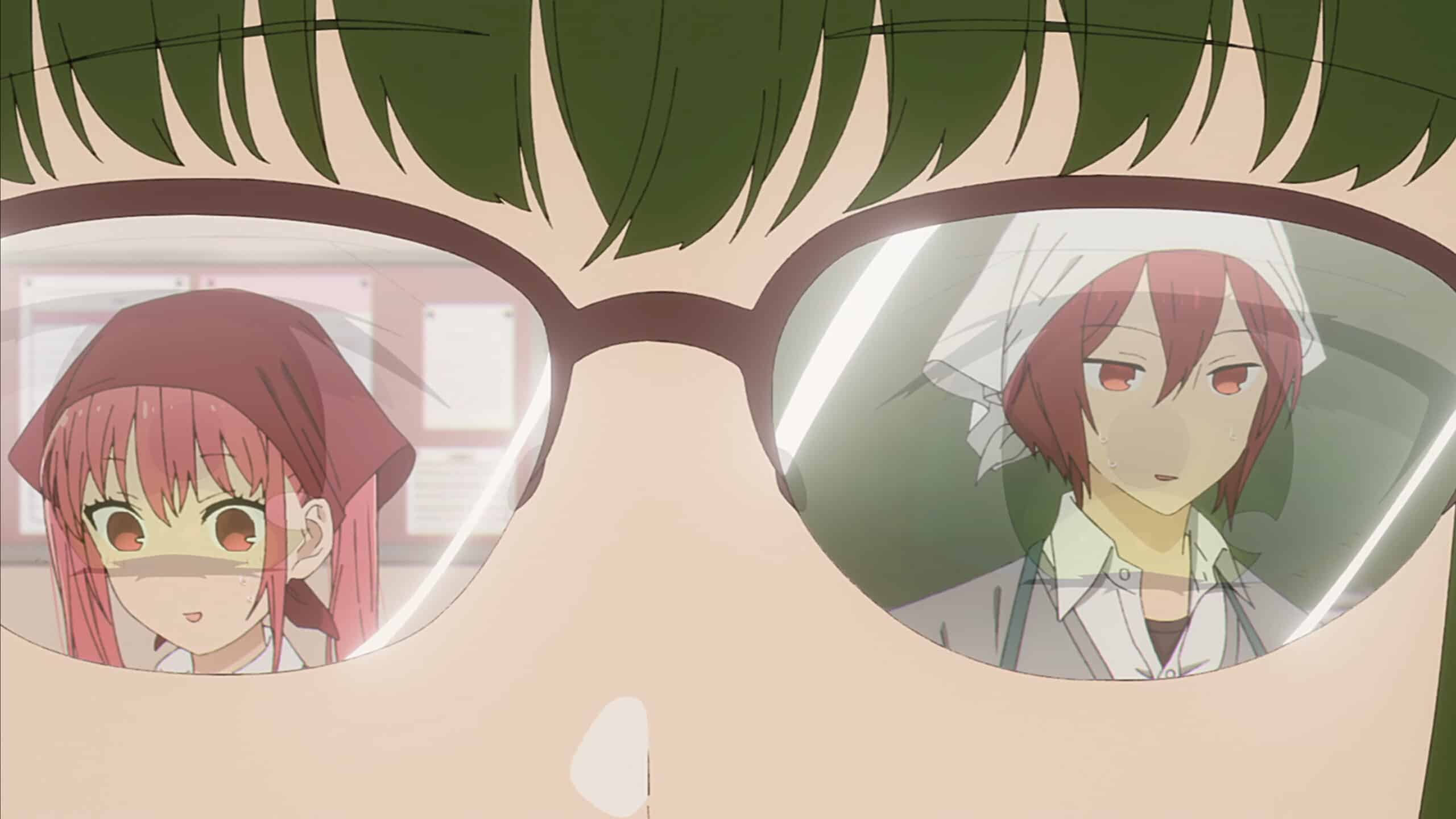 While we love seeing more of Sakura, considering where things left off in season 1, it would have been nice to get more than her struggling to teach her peers how to cook or do a cheerleading routine.
FAQs
For More, Check Out The Character Guide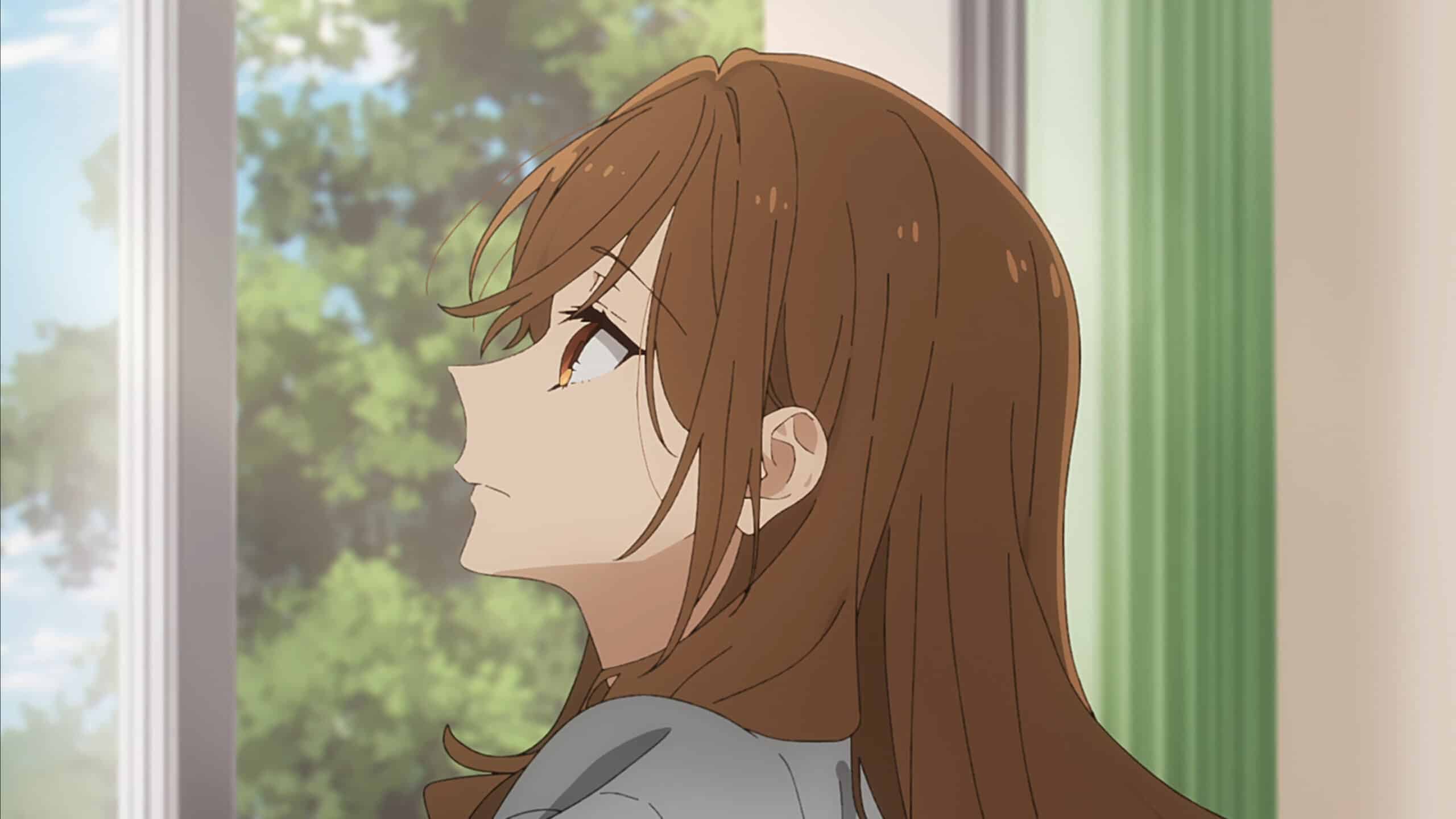 Horimiya: Season 2/ Episode 2 – Recap and Review (with Spoilers)
Overall
While "Horimiya" remains a cute watch, it is slowly but surely feeling passable as time may move rather quickly in the show, but storylines and development of characters move at a snail's pace.
Hori and Miyamura's Jealousy
81
For An Episode Named "Cooking Class" It Was A Small Piece Of The Story
73
Highlights
Hori and Miyamura's Jealousy
Disputable
For An Episode Named "Cooking Class" It Was A Small Piece Of The Story