Horimiya: Season 1/ Episode 6 "This Summer's Going To Be A Hot One" – Recap/ Review (with Spoilers)
A new character is introduced, who presents a complication in Hori and Miyamura's relationship is introduced. Also, Hori looks for Miyamura to step up a bit.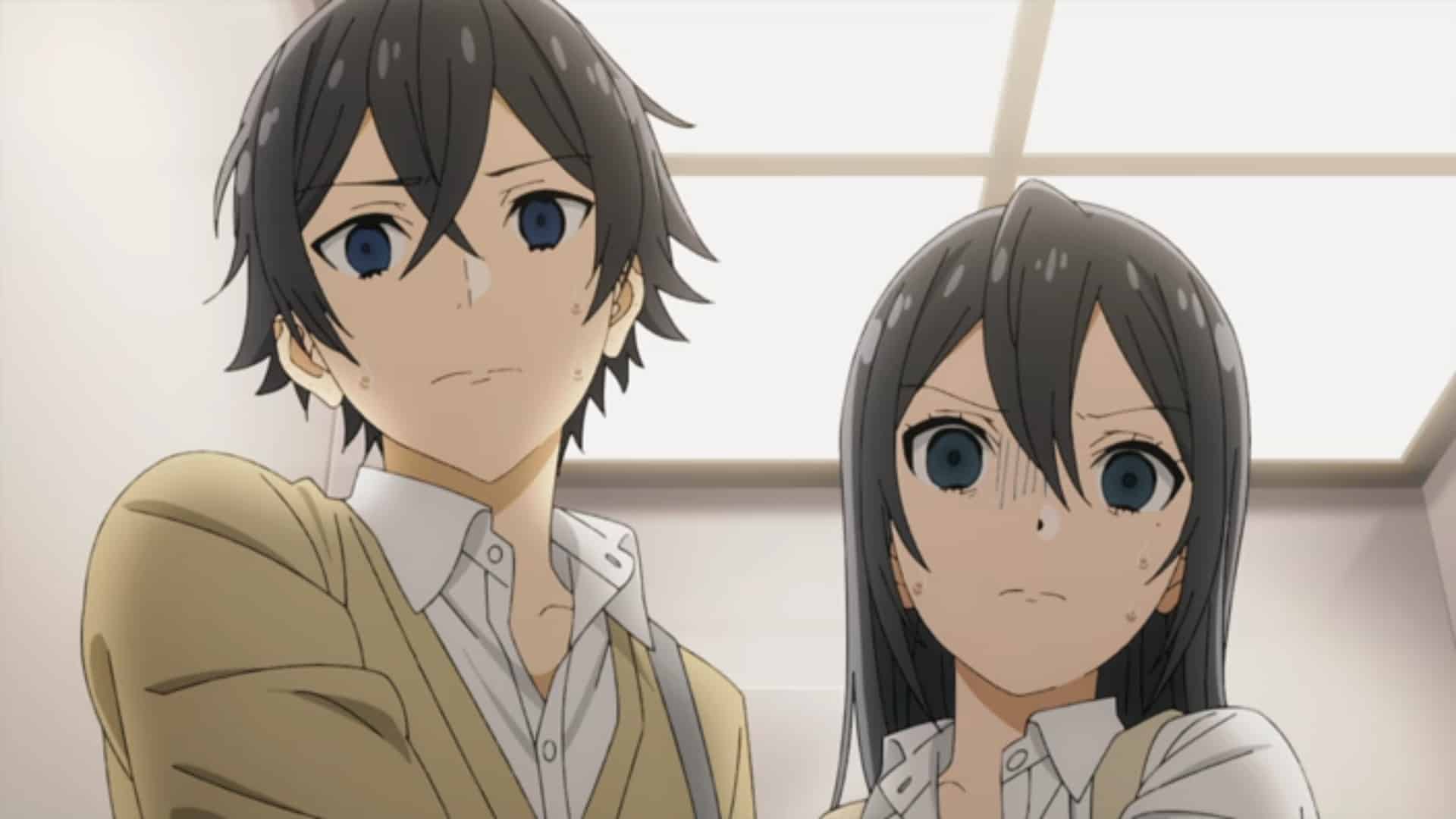 A new character is introduced, who presents a complication in Hori and Miyamura's relationship is introduced. Also, Hori looks for Miyamura to step up a bit.
---
Director(s)
Shinobu Sasaki
Writer(s)
Takao Yoshioka
Aired (Hulu)
2/13/2021
Newly Noted Characters
Sawada Honoka
Asakura Momo
This content contains pertinent spoilers. Also, images and text may contain affiliate links, which, if a purchase is made, we'll earn money or products from the company.
Recap
She Is Doing What, WITH WHO? – Kyoko, Izumi, Kyosuke, Yuriko
It has been a few days, and Kyosuke is still around, and, frankly, his daughter and Yuriko are wondering how much longer he will be there? Yuriko mentions him getting back to his job, which is still unidentifiable, and with Kyoko? Honestly, because he didn't step up and possibly made Yuriko work so hard, Kyoko had to play the mother role for her brother, she is ready for him to go – now!
What doesn't help is he is getting a little too chummy and comfortable with Izumi, and while Izumi wants to be accepted, Kyoko still wants the exclusivity she had when things started between them. After all, the attraction stemmed from Izumi and Kyoko being the only ones who knew about a specific side of the other.
But, while officially dating, with Kyoko claiming Izumi publicly, what she wasn't prepped for was Kyosuke and Yuriko approving of Izumi sleeping over, in a separate room, and rumors flying when classmates discover he did, and that Izumi is dating Kyoko.
This puts a lot of spotlight on Izumi, and with it being questioned, why would she date him? It makes Izumi self-conscious, so he cuts his hair. Thus making him unrecognizable to many.
The Other Girl – Kyoko, Izumi, Honoka
A second-year student, Sawada Honoka, comes in-between Izumi and Kyoko. However, not in the expected way of Honoka wanting Izumi but rather confessing their love with Kyoko. Now, we're inclined to say it is admiration, maybe romantic, but mostly innocent – thus, Kyoko humors it.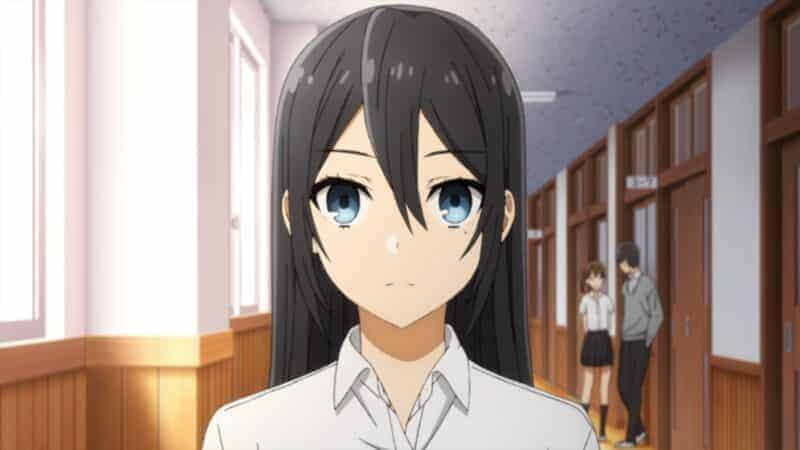 As for Izumi, the possessive Honoka at first is bothersome. However, with learning she is his neighbor and her older brother died, he develops a soft spot for her. In fact, she almost treats him as a surrogate, like when a bunch of guys approach her, and she is made to feel uncomfortable. He gives a look, as she cowers behind him and accepts that, he has inherited now two siblings because of Kyoko. One which is her brother, and another which is a girl with a crush.
Make A Move – Kyoko, Izumi, Kyosuke
While Kyoko and Izumi have kissed a few times, Izumi isn't consistent. In fact, most of the time he makes a move it is shocking. Which for Kyoko isn't necessarily annoying but is coming to the point of becoming worrisome. His not touching her, kissing her more often, it makes it feel they are still in that weird cocoon of friendship.
Don't get us wrong, she still values the friendship, but with them both being open about being together in private and public, there are expectations. So, with that in mind, he takes a note and goes to share a moment with her, and then Kyosuke shows up.
Review
---
Community Rating:
---
Highlights
Honoka's Inclusion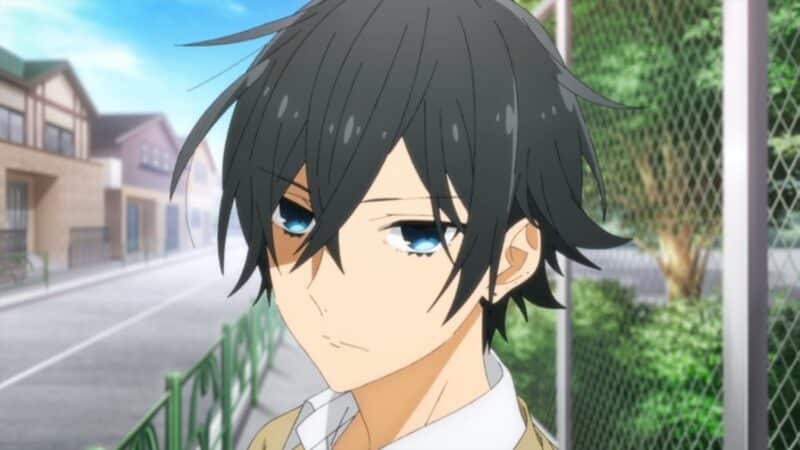 At first, Honoka seemed like an unnecessary issue in a relationship that has had a slow burn but finally is solidified and public. However, with the reveal of her being not only Izumi's neighbor but losing her brother, and her bonding with him, it made us see a different side to Izumi. We've seen him as a love interest, friend, and while we've seen him whoop Toru's ass, him playing protector? Oh, it brings out a new side to Izumi and furthers his complexities.
Kyoko Not Only Claiming Miyamura But Wanting Him To Make A Move
The development of Kyoko and Izumi's relationship is probably one of the cutest we've seen in anime for, while it was slow in the beginning, it has progressed. Not only that, the relationship starts in the middle of the season, and it is progressing. Kyoko claims Izumi, wants physical intimacy, not just in them sharing their personal life, and it presents a storyline that isn't frequented.
Again, this is based on our viewing habits, but generally speaking, we end things when the relationship starts, or it is so topsy turvy that we don't get to this comfort level Kyoko and Izumi are in. Heck, even with live-action shows, getting to that point where it is chill, and both are comfortable enough to have an honest conversation, the woman of the relationship especially, about wanting to be touched? That's rare and one of the reasons we love this show.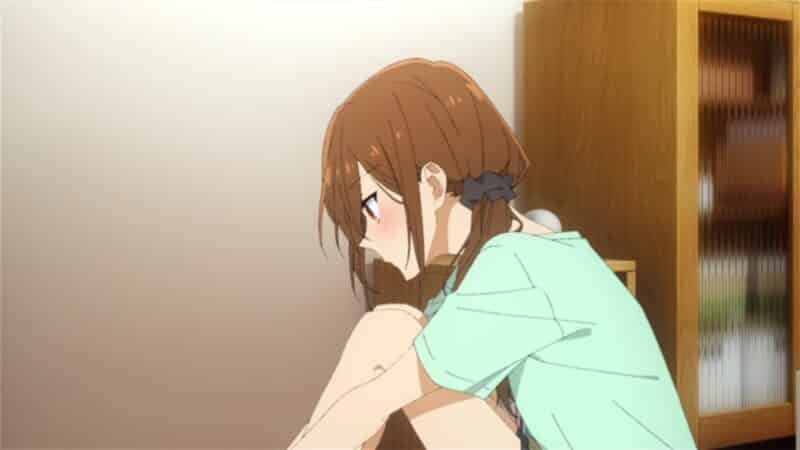 It makes you wonder, in terms of developing their relationship, especially beyond high school, how will Horimiya handle things?
On The Fence
Wanting To Know More About Kyosuke
Considering what is shown with Honoka's relationship with Izumi, this episode, combined with how Kyoko's with Izumi has been evolving, makes me wonder what will be done with Kyosuke? Right now, he is just a comic relief with the occasional serious moment, which is easily dismissible.  So here is hoping he gets some time well spent to be more than this lackluster father who likes messing with people.
[amazon box="B07JKGN457″]
[ninja_tables id="54522″]
Summary
---
Community Rating:
---
Wanting To Know More About Kyosuke - 75%
Kyoko Not Only Claiming Miyamura But Wanting Him To Make A Move - 88%
Honoka's Inclusion - 84%
With a new character furthering the exploration of what Izumi is willing to be for people, and Kyoko asking of him to be more physical, Horimiya expands what can be expected of the series. Now, if only something could be done with Kyosuke.
---
Follow, Like, and Subscribe
Community Rating: 0.00% (0) - No Community Ratings Submitted (Add Yours Below)