Good Trouble: Season 2, Episode 1 "Percussions" [Season Premiere] – Recap, Review (with Spoilers)
The verdict of the Jamal Thompson case is delivered, Mariana deals with how her personally and professional life has changed, and Alice prepares her next chapter.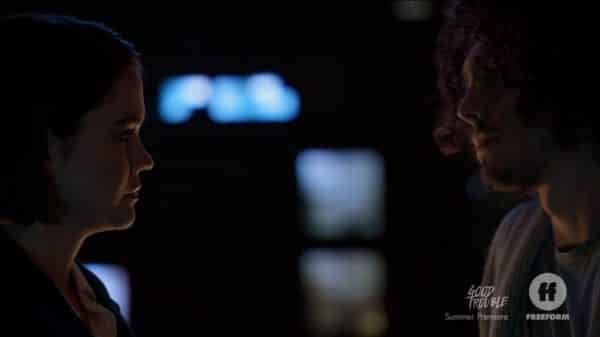 The verdict of the Jamal Thompson case is delivered, Mariana deals with how her personal and professional life has changed, and Alice prepares her next chapter.
---
Network
FreeForm
Director(s)
Peter Paige
Writer(s)
Joanna Johnson
Air Date
6/18/2019
Introduced This Episode
Jacob
Carter Rush Adkins
Images and text in this post may contain affiliate links which, if a purchase is made, we'll earn money or products from the company. Affiliate links and external links have an upward facing, superscript, arrow.
The Struggle To Move Forward: Dennis, Jacob, Davia, Jeff
With being out of the hospital comes Dennis sulking and trying to avoid talking about why he ended up there in the first place. Yet, it seems he does expect Davia to maybe play a part in his emotional labor as he deals with what Jennifer said. Especially when it comes to being Jacob's dad since he recalls yelling at the boy when he wanted just some consoling at night.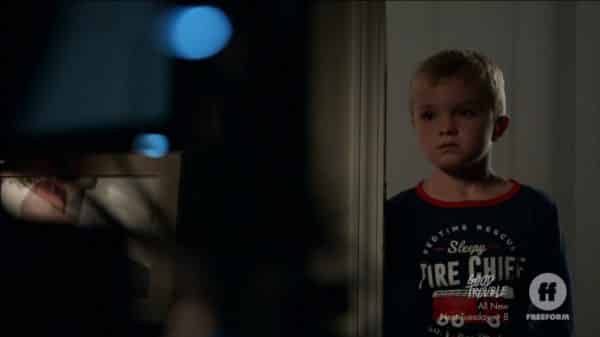 As for Davia outside of Dennis' problems? Well, she is dealing with Jeff and his wife spreading around he had an affair and his expectation Davia will return and lick his wounds. Which, to those in The Coterie she may have said isn't happening, but Jeff doesn't know that yet.
A Change Gon' Come: Alice, Joey, Raj, Mariana, Evan
So, Alice comes out far beyond what her parents want and this seems to appease Joey. But with Joey mentioning she wants to be called by gender-neutral pronouns like they and them, it leaves Alice a bit confused? Perhaps maybe not the fondest of the idea?
Though Mariana might be dealing with changes a bit more difficult. At work the change deals with Evan, the CEO, constantly looking for her to give guidance since Josh is gone and Angela left. Which of course is uncomfortable for her since everyone thinks she is sleeping with the boss. However, her discomfort at work doesn't end there. All the women she worked with think they are going to be on her team and seemingly are jockeying for a position, even thinking they will be all female but they won't.
Why? Well, Raj has secured a place in the team and Mariana's personal life. Which is something she is happy about but there is a bit of a learning curve when it comes to sleeping with Raj. If just because he doesn't have a circumcised penis and that's something new for Mariana. In fact, she treats it like a struggle until she just talks to Raj about how he wants it handled.
Was This The Battle Or Was It The War?: Sandra, Judge Wilson, Malika, Callie, Jamie, Gael
Thanks to Callie's decision, Jamie, naturally, questions her and with him sounding patronizing, naturally, she runs to Gael's arms and ends up kissing him. However, sick of her back and forth, she is reminded that he can't do that casual thing any more. That rejection leads her to go back to Jamie who confesses he loves her and Callie just kisses him vs. saying it back.
And as for work? Well, things aren't that better for her. Judge Wilson does allow the personnel file but he blocks most of the questions which could sway the jury. That leads to the jury not finding the officers liable and while it leads to a rousing speech from Sandra, there is no justice. So, it seems Malika might be taking justice into her own hands by taking Callie's access badge. Which, on one hand, will cover her for slipping she got her hands on the personnel record – maybe – but also lead to major issues.
Highlights
Conversations On Uncut Penis
Though it is an odd thing to bring up, it is one of those topics usually only joked about so it was nice to have Mariana address it. Granted, it was still made a joke, but at least this time the person with the uncut penis was allowed to be treated as a human being rather than a freak. Of course, there wasn't any education, beyond just talking to them, about pleasure but it isn't like Good Trouble is that heavy on sex conversations. Hot and steamy scenes, yes. Talking about it, besides the longing or praise of someone's performance? Eh, not so much.
Unless we count Mariana's co-workers implying she slept her way to prominence.
We Didn't Get The Happy Ending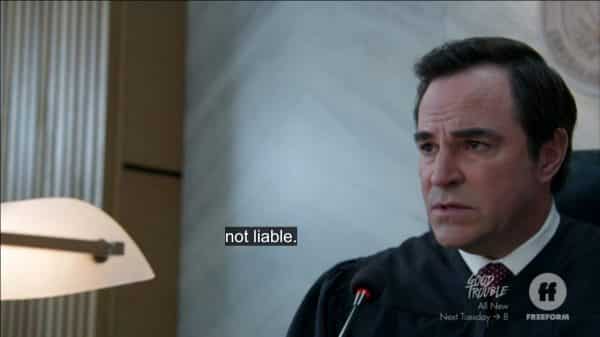 Being that it was a Black Lives Matter case, much less one which was a bit graphic in season 1, there was this underlying hope the boy would get justice. Yet, in the episode, Jamal didn't. Which, in the long run, seems like the right decision. Not just for Callie but for the show. They can't hand us happy moments, one after another, or put that precedent in place. There has to be balance and with Callie working for Judge Wilson, working with Ben, and what Mariana deals with, we're reminded the world isn't ideal so why should this show be? Yes, the writers want to entertain fans but that doesn't mean they are going to do fan service each and every opportunity they get.
What's To Come For Alice & Joey
The main thing to take note of here, for me, is Joey wanting to use They/Them to identify themselves. If only due to Alice seeming uncomfortable and how this could lead to addressing how gender identity and sexuality can clash in the LGBT+ community.
Mariana Choosing Her Team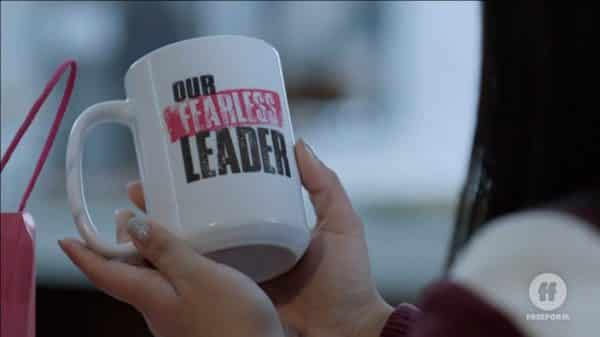 With all those girls so excited, and it still being where we don't necessarily know their names, I'm looking forward to them all fighting for a spot. Hopefully, this also leads to some more bonding between Mariana and Casey. Since, honestly, I feel like them teaming up for pay equality damaged their relationship by the time that fight was over. And considering now Mariana will seriously need some advice on not just picking a team, but leading one, who else but Casey can she turn to?
We Got To Know Ben A Little Bit
With him revealing his dad was a janitor at a prep school just to lower tuition and his mom a waitress, it helped you understand Ben's drive better. It doesn't absolve him from all he did to Callie and Rebecca, but it makes him less of a troll and a slightly bit more human. Especially in the sense of him being someone who was once poor and is willing to do whatever it takes to not be that as an adult and bring his parents out of poverty as well.
On The Fence
I Need Callie's Love Triangle to Die A Quick Death
I'm so glad Gael halted Callie trying to get back with him just because she had an argument with Jamie. That warmed my heart up so much. However, I'm coming to the point I need both men to reject her and Callie to be like she was in college – single and focused on her work. For while I want her in a happy and healthy relationship, it's clear homegirl has issues which make that so much harder than it should be. Be it issues with criticism or not feeling supported beyond reason.
Follow Wherever I Look on Twitter, Like us on Facebook and Subscribe to the YouTube Channel.
Check Out The TV Master List Page
Conversations On Uncut Penis - 80%
We Didn't Get The Happy Ending - 89%
What's To Come For Alice & Joey - 81%
Mariana Choosing Her Team - 82%
We Got To Know Ben A Little Bit - 83%
I Need Callie's Love Triangle to Die A Quick Death - 70%
---
Follow, Like, and Subscribe
Community Rating: 0.00% (0) - No Community Ratings Submitted (Add Yours Below)