Genera+ion: Season 1/ Episode 9 – Recap/ Review (with Spoilers)
---
Community Rating: 0.00% (0) - No Community Ratings Submitted (Add Yours Below)
---
This post may contain affiliate links and spoilers. Please read our disclosure policy.
---
In Genera+ion's return, some time has passed, thus allowing for the potential of reconciliation for many – but maybe not Sam.
---
Episode Name
Deepfake
Aired
6/17/2021
Network
HBO Max
Directed By
Catalina Aguilar Mastretta
Written By
Zelda Barnz, Daniel Barnz
Newly Noted Characters
Cooper
Diego Josef
Carol
Alicia Coppola
This content contains pertinent spoilers. Also, images and text may contain affiliate links, which, if a purchase is made, we'll earn money or products from the company.
Recap
Riley – Greta, Chester, Sam, Riley
Riley is in a weird place. After hooking up with Luz, she isn't trying to continue that, and it seems Luz isn't coming after her either. So, Riley is back to thinking about Greta but being rejected like she was? It has made things weird. Granted, they can sit next to each other and talk but, it's like some of the progress they made got erased.
However, based on what Chester pushes, they can recover. It will take some effort from both parties, but hope isn't lost. Well, at least when it comes to that relationship. As for everything else? Academically, Riley is just bombing right now, and with Sam as her counselor, so comes the need to ask if he'll break through to her like he did Chester, without the weirdness.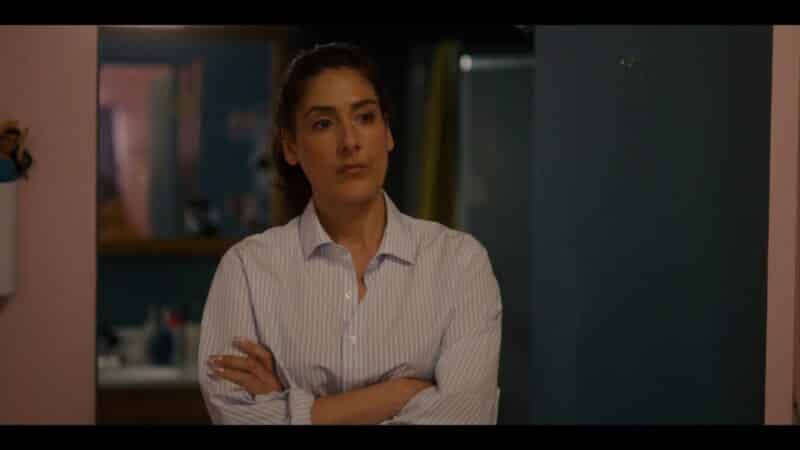 In terms of her home life? Her parents are divorcing with her dad prepping to re-marry someone almost her age. As for her mother? She is having a bit of a breakdown and now has a room to express her inner 5 year old. All of which is explained to Chester who accidentally meets Riley's mom. Granted, after being exposed, but it wasn't like she didn't announce herself.
Delilah – Delilah, Naomi, Cooper, Naomi, Arianna
Post-birth and giving up her baby, not much is happening with Delilah. She, Naomi, and Arianna have become best friends with the acronym D.N.A, and things are chill. That is until Cooper gets involved due to Naomi trying to get with him but Cooper hitting up Delilah. So drama seems to be on the horizon. Which, when it comes to Naomi, as seen with her brother, she lives for this.
Chester – Chester, Nathan, Bo, Megan, Naomi
Chester was really excited for his date with Bo since it was the first time meeting up with a guy when it wasn't about sex or something unrequited – it was legit. The problem is, between two vomit situations and Chester being really overzealous, he might have scared Bo away.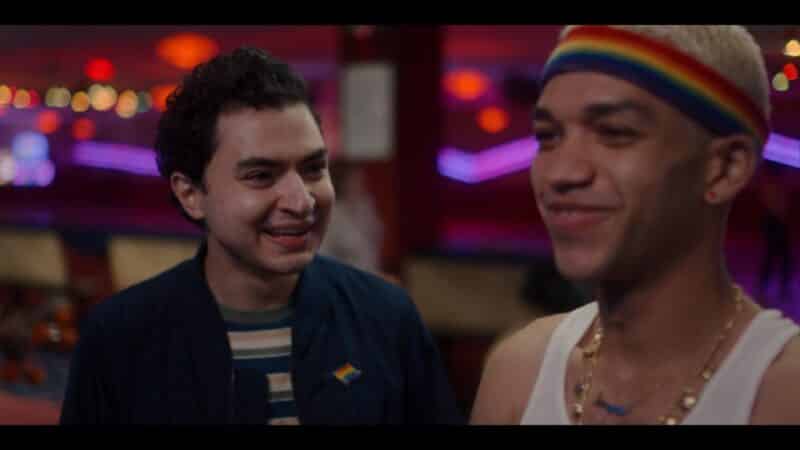 Oh, and if you are wondering what came of Nathan's voice mail? Nothing. Chester isn't interested in dating Nathan but, to piss off Megan, an Evangelical homo-averse person, he seems willing to pretend he is dating Nathan to get under her skin.
Things To Note | Question(s) Left Unanswered
Trigger Warning: This episode contains vomiting throughout the episode in the roller rink segment.
Collected Quote(s) & .Gifs
I get you want to blow things up, but like, how big? Just 'cause you don't want to blow yourself up in the process.
— Sam
I have to leave for me, but I don't want to leave for you.
— Chester
Commentary/ Review
Highlights
Even If It Went Bad, At Least Chester Still Has Hope And Gets Excited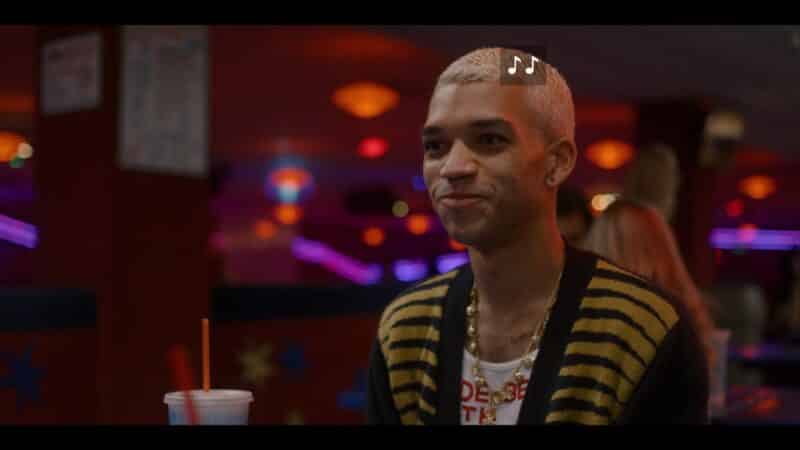 We saw Chester really just turn down his light after Sam rejected him, and it was a bit worrisome. Now, he did bounce back but, when it became clear things weren't going to work with Bo, you saw the same vulnerability hit. It's just, this time, Chester was able to catch himself and put on an unaffected face. Though whether or not he could take a few more licks like this is anyone's guess.
Seeing Riley's Home Life
Riley was one of the top characters in the first half of the season and her not getting focused on was a CRIME! Thankfully, it seems she is paired with Sam, and assuming Riley and Sam bond like Chester and Sam did, it means we're about to get deep. Also, hopefully, Greta is given another chance, and we can have another round of Greta and Riley, but maybe with things a bit slower since it seems Greta is by no means ready for a sexual experience yet.
The Return Of The Perspectives Narrative
I'm not going to get excited and expect them to stay, but I do appreciate their return. And considering we weren't given some time jump situation where we have to keep revisiting the distant past, here is hoping we can keep this going. At least when it is time to really focus on certain characters and separate them from the ensemble.
On The Fence
Chester Playing Along With Nathan's Game
PLEASE LET THIS BE A ONE-TIME THING! Chester outright said he doesn't like Nathan, warned him about doing something to piss off Megan not to be taken as a sign, yet it was still done. So I hope, with all my heart, Chester doesn't allow this to become a thing.
Yes, I recognize Nathan is really into Chester, but that would be such a terrible match.
Please Don't Have Cooper Cause Drama Within D.N.A
Nathan and Naomi both find themselves in drama, for otherwise, they wouldn't have a place in this show – because they are expendable. So Delilah liking a boy, dealing with how her body changed, and having to perhaps tame those feelings for the sake of the friend group and Naomi of all people? Urgh.
Though, who knows? Maybe Naomi could surprise us and not pitch a fit when the guy she likes ends up not liking her but one of her best friends? It's not something to believe in too much, but why not give a little bit of faith?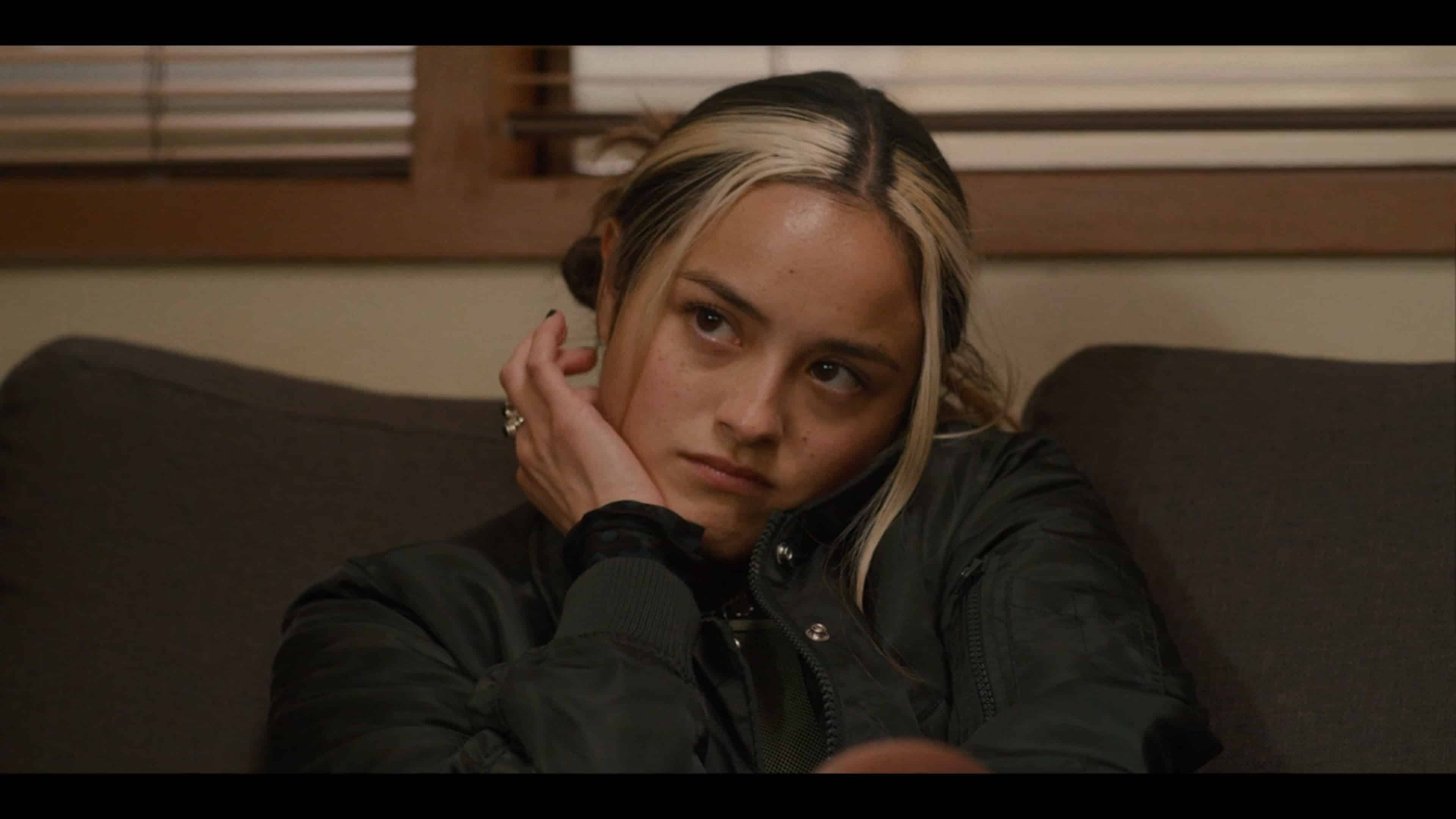 Genera+ion: Season 1/ Episode 9 – Recap/ Review (with Spoilers)
Trajectory: Plateau
While we got more of Riley, and she seems like she'll have a stronger focus in the second half of the season, the two remoras of the show, Nathan and Naomi, continue to be a notable bruise on what Genera+ion has to offer.
Highlights
The Return Of The Perspectives Narrative
Seeing Riley's Home Life
Even If It Went Bad, At Least Chester Still Has Hope And Gets Excited
Low Points/ On The Fence
Chester Playing Along With Nathan's Game
Please Don't Have Cooper Cause Drama Within D.N.A