Helene's birthday causes a bit of a problem for Elena, which she relives over and over, as a guest ends up in their own Groundhog Day situation.
Aired (Fox)
February 13, 2023
Director(s)
Raul Marchand
Writer(s)
Drew Z. Greenberg
Newly Noted Characters
Nancy Lee
Keiko Agena
Emilio
Aaron Costa Ganis
Oliver
Jonathan Bennett
Previously Noted Characters
Elena
Roselyn Sanchez
Javier
John Gabriel Rodriquez
Ruby
Kiara Barnes
Helene
Alexa Mansour
Recap
This content contains pertinent spoilers. Also, images and text in this post may contain affiliate links which, if a purchase is made from those sites, we may earn money or products from the company.
Dr. Lee Will See You Now – Dr. Lee, Elena, Ruby, Oliver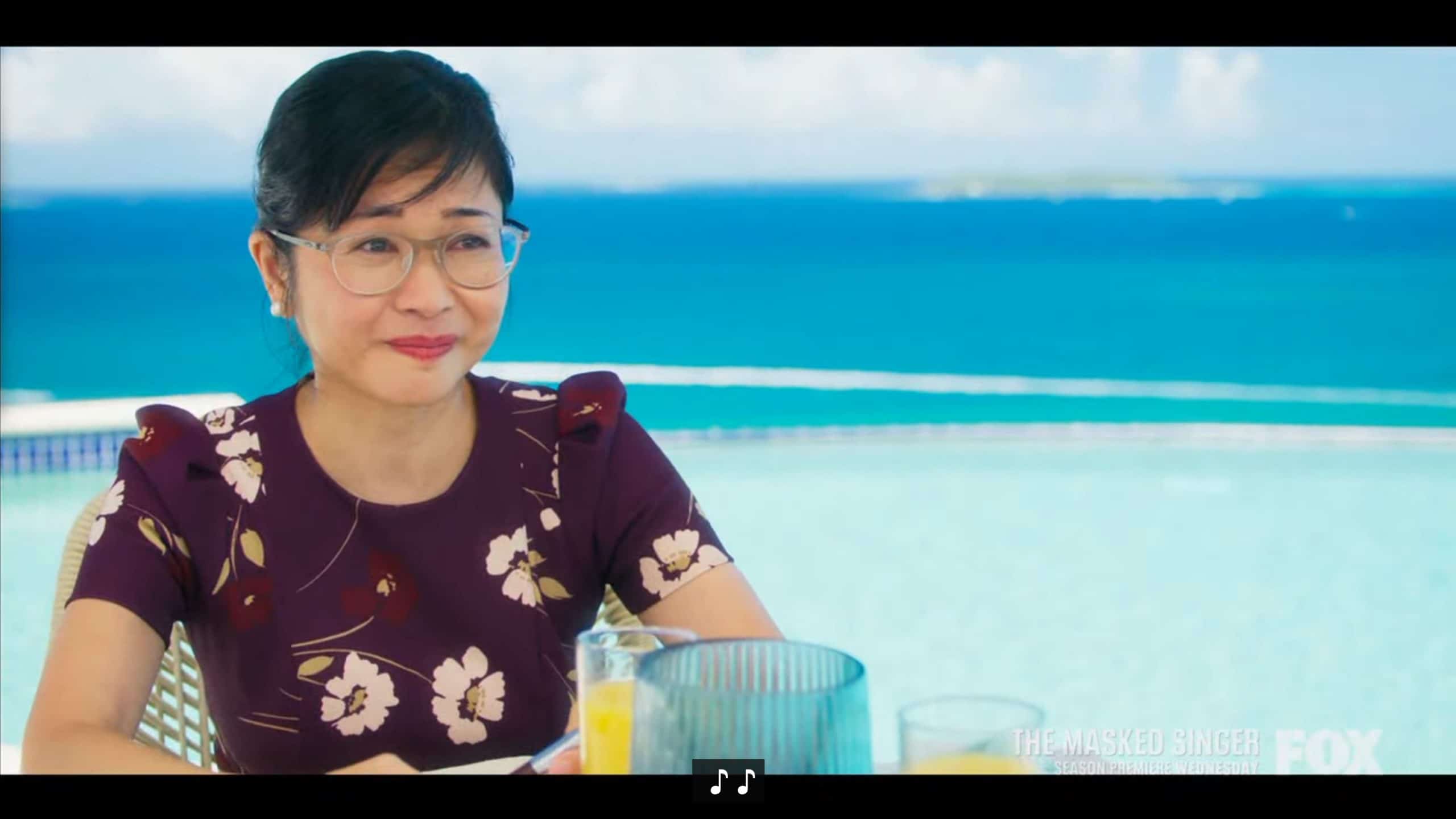 One of the Island's guests is Dr. Lee, a therapist who fantasizes about not having to lead anyone to get it but rather getting to be brutally honest. This allows her to help another guest, Oliver, understand one of the primary issues with his relationship is that he covers up all that is wrong with it. She even comes for Elena, regarding her relationship with Javier, especially with the dynamic changing due to Helene's presence.
But, as for what Dr. Lee really needed, it wasn't to get brutally honest with people. It is to have more time, to feel less drained, and to have someone listen to her talk. Ruby does all that and more, as she also includes her whole story, which intrigues Dr. Lee—leaving her feeling a bit refreshed. Mainly since she now understands not only what her patients may need a taste of but what she needed as well.
You've Got Lessons To Learn – Oliver, Emilio, Elena, Javier, Helene, Ruby
Oliver so badly wants to make the perfect proposal to his partner Emilio. He loves him and is perfect in his eyes, but he doesn't know that Emilio has become distant to the point of wanting to end things. Why? Over several attempts to have the perfect proposal, Oliver learns that playing down or not verbalizing what he doesn't like, or presenting anything which could make him less likable, is causing issues. Emilio feels like he is dating someone he doesn't know so, it isn't until Oliver is willing to let go of Emilio and just appreciate what they had, does the loop end for him.
As for Elena? How to handle Helene's birthday is causing her to be in a loop. She tries just to show up, to go big, and when she decides to show up drunk, she gets an honest answer of what's wrong: Helene just wants her mom, and this all is so awkward and uncomfortable. One of her first birthdays without her mom is with her estranged dad, and this woman who is there out of love for her father, not because she likes or has any connection with her.
It is all a lot for all parties involved, and just as Oliver learns to get out of the loop, he has to let Emilio go but is lucky enough to get him back the next day; Elena feels she, too, has to give up something – Javier. However, when Javier tries to reconcile, Elena has none of it and seems to end the relationship there and then.
Things To Note
Question(s) Left Unanswered
All things considered, Ruby should have had her own loop with Isla, don't you agree?
Since Ruby had her mind wiped, and she is alive due to Island magic, does this mean she is a pawn to the Island.
What Could Happen Next
Considering Helene shows some sort of connection to the Island, I don't think this is the last we've seen of her
Review
---
Community Rating:
---
Highlights
Elena Got Soft And Mushy
One of Dr. Lee's criticisms of Elena is not allowing herself to be vulnerable, and we got that in this episode. Elena gets drunk, bonds with Oliver over drinks, is very free, and even cries as she comes to believe that, when it comes to Helene and the loop, she is the problem, and the only fix is to remove herself. Which leads to the need to question, what is the truth?
Is it Elena and Javier aren't meant to be? Should she have simply excused herself from the dinner since Helene deserved to bond with her dad on a special day? Could the Island have believed this fantasy had gone too far and wanted Elena to redirect her attention? Not to say the Island is evil or selfish, but I'm sure it has its own desires and wants beyond its connection to Elena. Never mind, it picked her for a reason beyond being related to the former host.
While Dr. Lee Had A Small Role, It Was Impactful
Dr. Lee didn't really get to have her fantasy and what she truly needed explored. She was just a catalyst for other characters, and, granted, there is some benefit to what she says, and as a viewer, I agree with her assessments.
However, even with Ruby giving her what she needed, to a point, I must admit there were times I was over Oliver and his pursuit of perfection and wanted us to dig more deeply into what Dr. Lee really needed. There was something about her mother mentioned that wasn't dove into, and who knows what else was going on in her life. Particularly the kind of things that required what she couldn't give because her work either left her depleted or made it where she couldn't do emotional labor for free.
On The Fence
Wishing Helene Encountered Dr. Lee
A part of me wants to give Helene grace since so much of who she is was wrapped up in her mother, but at the same time, it also seems clear that with her mother gone, she is looking to latch onto someone else now. Which may not be something Javier wants or is prepped for. So, for Helene to not end up on Dr. Lee's radar and sitting across from her, being given the business? It is but another missed opportunity.
Fantasy Island Directory
| | |
| --- | --- |
| Character Guide | Created |
| Collected Quotes | Not Created |
| Season Reviews | Not Created |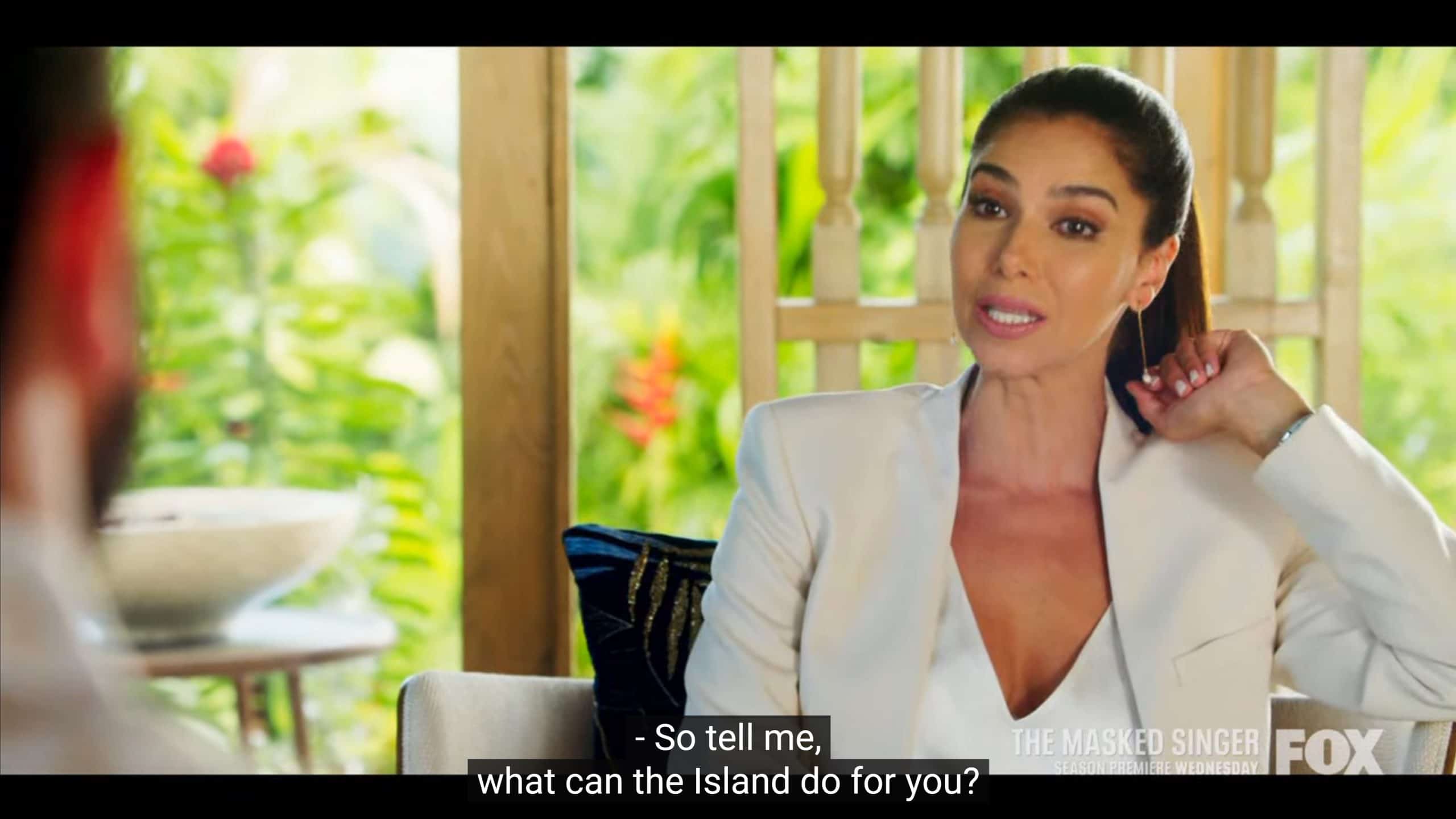 Fantasy Island: Season 2/ Episode 6 "Forever and a Day" – Recap/ Review
Overall
While there are some missed opportunities, no one can say watching Elena open up, even if it means closing herself in the same episode, wasn't a treat.
Highlights
While Dr. Lee Had A Small Role, It Was Impactful
Elena Got Soft And Mushy
Disputable
Wishing Helene Encountered Dr. Lee