Elena's first guest is introduced alongside it further being questioned if Isla is a real person or a fantasy the Island conjured up.
Aired (FOX)
February 6, 2023
Director(s)
Joel Novoa
Writer(s)
Adam Belanoff
Newly Noted Characters
Joy
Joely Fisher
Bridget
Hope Lauren
Frank
Teo Rapp-Olsson
Ross
Nick Jandl
Previously Noted Characters
Elena
Roselyn Sanchez
Isla
María Gabriela González
Ruby
Kiara Barnes
Javier
John Gabriel Rodriquez
Segundo
Daniel Lugo
Recap
This content contains pertinent spoilers. Also, images and text in this post may contain affiliate links which, if a purchase is made from those sites, we may earn money or products from the company.
The First Guest – Joy, Segundo, Elena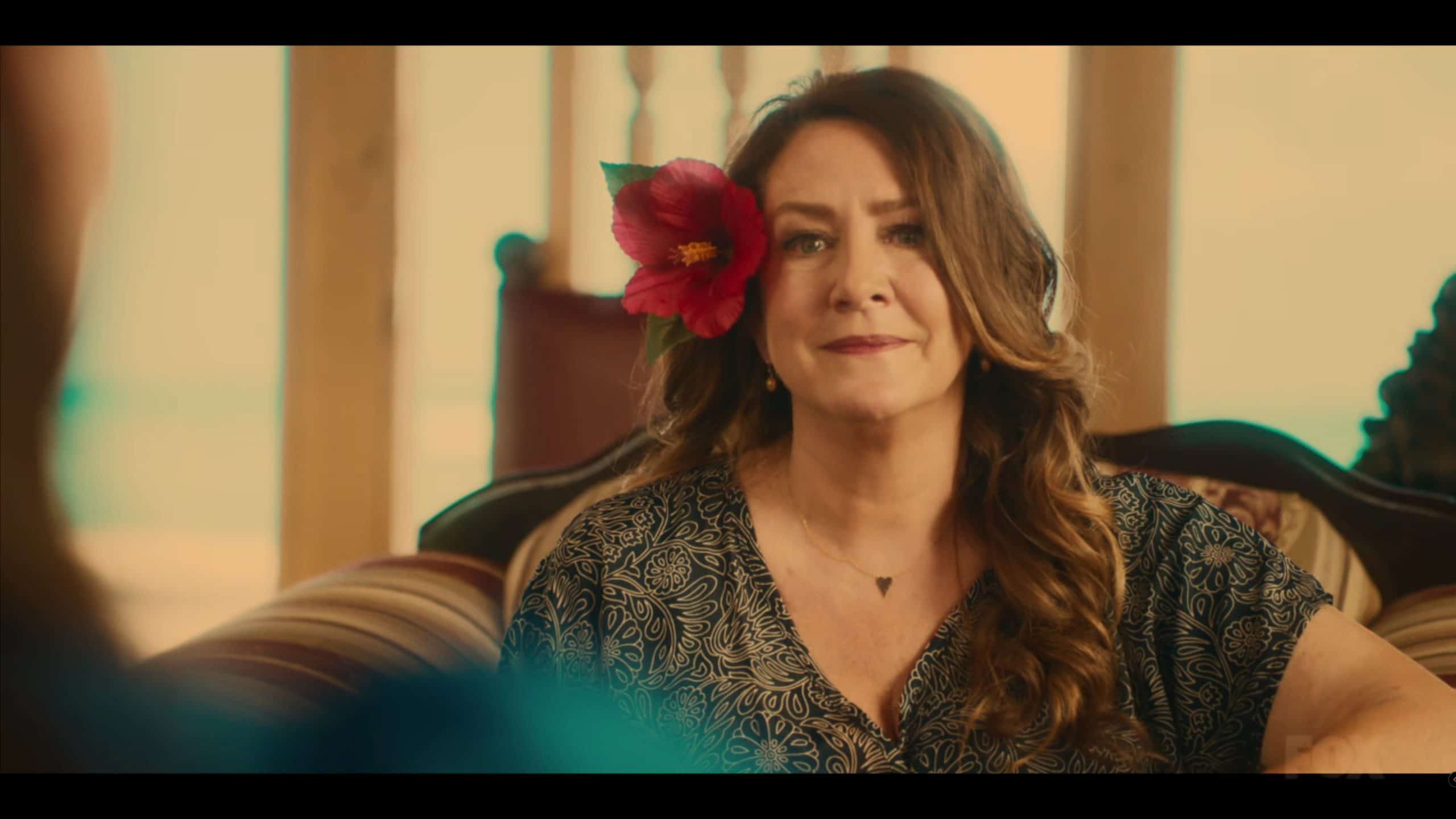 Elena has been a host on Fantasy Island for more than a decade, but the confident, almost sage persona we know and love was crafted; it didn't always exist. Case in point, we meet Elena's first guest, Joy, who Elena didn't struggle with, but wasn't confident that she could help. Luckily, between Segundo's encouragement and Joy being someone who gave Elena grace, Joy was able to find her namesake through discovering the Island's cacao trees. This led to Elena making a deal where Joy would get cacao, make truffles, and build an empire in exchange for some truffles being sent back, and who knows what else?
2nd Generation Guests – Elena, Bridget, Frank, Ross, Joy
Unfortunately, while Joy was one of Elena's first guests, she likely won't be the last she helps to fulfill a dying wish. In the case of Joy, her dying wish was not only for her ashes to be spread on the Island, but also for her kids, Ross, Frank, and Bridget, to spread them together and do so in harmony.
That is a challenge because the kids are drifting apart without their mother binding them. Ross, the oldest, took over once their father left, and his role as man of the house made him an insufferable big brother. Frank, the middle child, might be the kinder of the two brothers, but he bickered with Ross and joined in when Ross would say Bridget is why their parents' marriage broke up. Never mind, he'd co-sign saying she was only born in an effort to save the marriage. As for Bridget's sins? Well, later on in life, like Ross, when Joy was sick, she left things to Frank to handle.
But, despite all those issues, Elena coerces them to see the good in each other and to build a relationship that doesn't require their mom to be at the center of it. This allows the Joy of the past, who gets to see this all, to be at peace, for she knows that despite the responsibility and maybe guilt she has, her kids will be alright.
Is This Real Life, Or Just A Fantasy? – Ruby, Isla, Javier
While Ruby is enjoying Isla, in more ways than one, Isla outright being skittish about being out in public with Ruby gives her pause. Not the kind that pushes the idea that Isla may not be out or is ashamed of being seen with Ruby, but it makes her wonder if she is real. Thus far, no one seems to know who Isla is, even Javier, who has worked on the Island for a while. So, is she something the Island conjured up, another fantasy for Ruby, or just someone shy?
Things To Note
Question(s) Left Unanswered
How can the truffles leave the Island, yet Ruby can't? Is the perfection of the truffles not part of the Island's magic?
Where was Javier's daughter?
Did Elena and the Island financially benefit from Joy's empire? Yes, the Island is magic, but we have yet to see money grow from its trees.
What Could Happen Next
What if we learn not only is Isla's existence Island magic, but maybe Segundo is Island magic as well?
Review
---
Community Rating:
---
Highlights
The Summer Family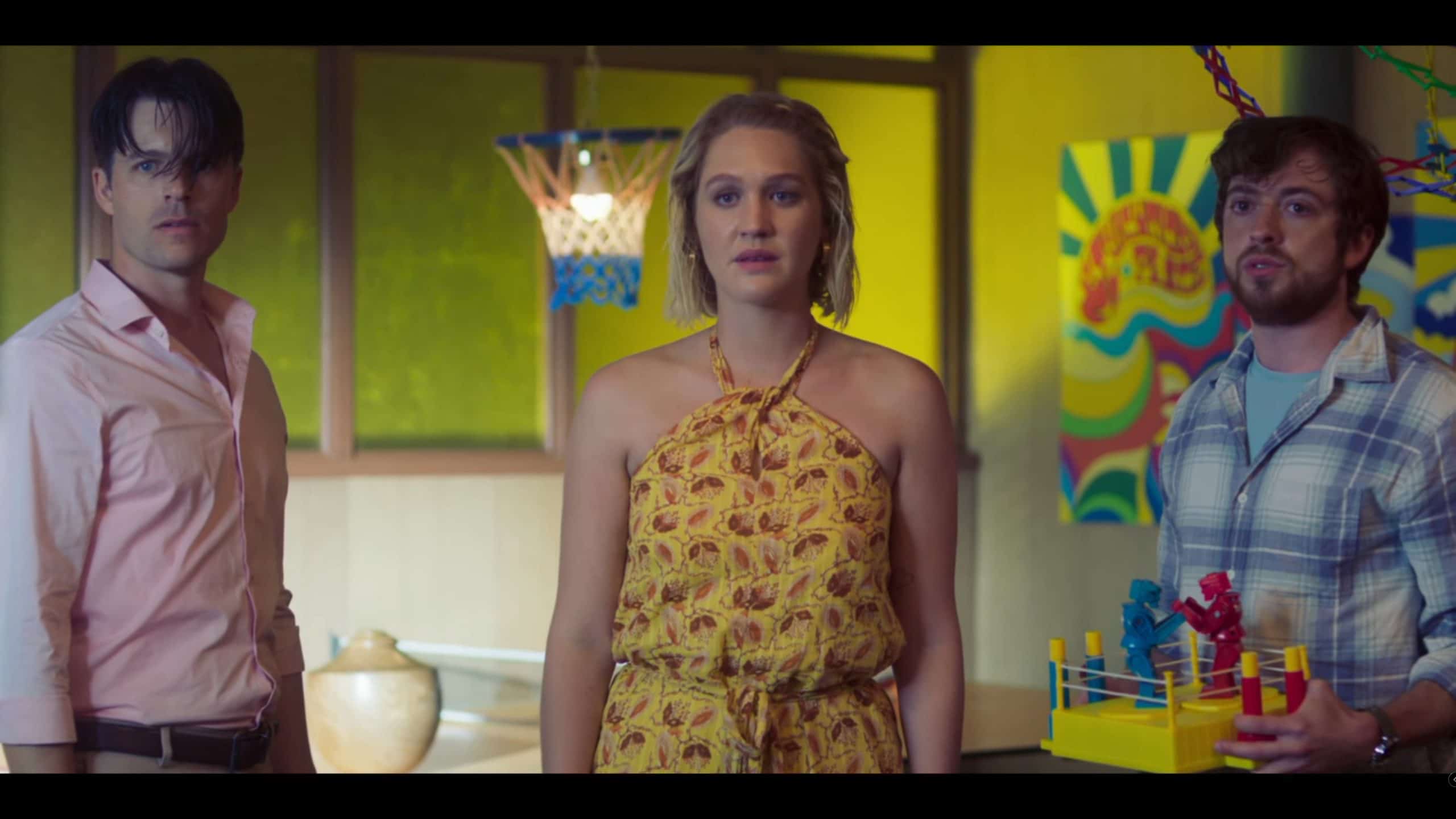 Real tears were shed throughout both the segment featuring Joy and the kids. From Joy being a loving single mom who sacrificed so much for her kids until she realized the sacrifice wasn't necessary to seeing the kids go from bickering to coming together? These were some notable guest stars.
A Never-ending Fantasy?
When it comes to the Island, it remains unclear what is real and what is a fantasy? Is Segundo real? What about Isla? Heck, could Javier be part of Elena's fantasy for love as much as Isla is part of Ruby's fantasy? It's hard to say, but there is a reason one of the remakes of "Fantasy Island," was made into a horror movie. It does present the idea things could easily turn left.
Fantasy Island Directory
| | |
| --- | --- |
| Character Guide | Created |
| Collected Quotes | Not Created |
| Season Reviews | Not Created |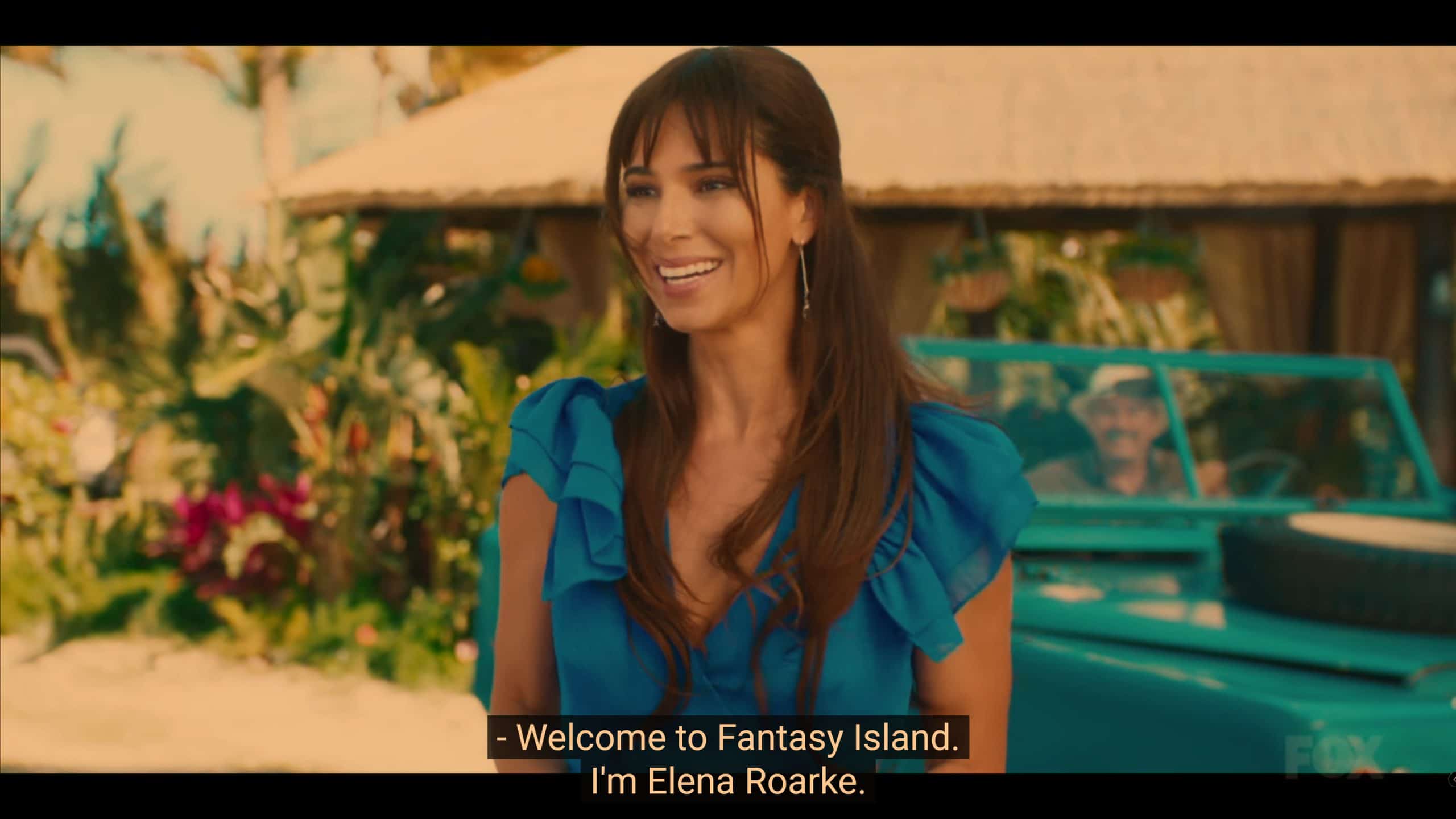 Fantasy Island: Season 2/ Episode 5 "The Urn" – Recap/ Review
Overall
A week off might have been what "Fantasy Island" needed to give its guest star story the impact you expect.
Highlights
The Summer Family
A Never-ending Fantasy?