Fantasy Island: Season 1/ Episode 6 "The Big Five Oh" – Recap/ Review (with Spoilers)
As a group of friends conquer their 50th birthday and the long-gestating issues of their friendship, Elena and Ruby face some long-held fears.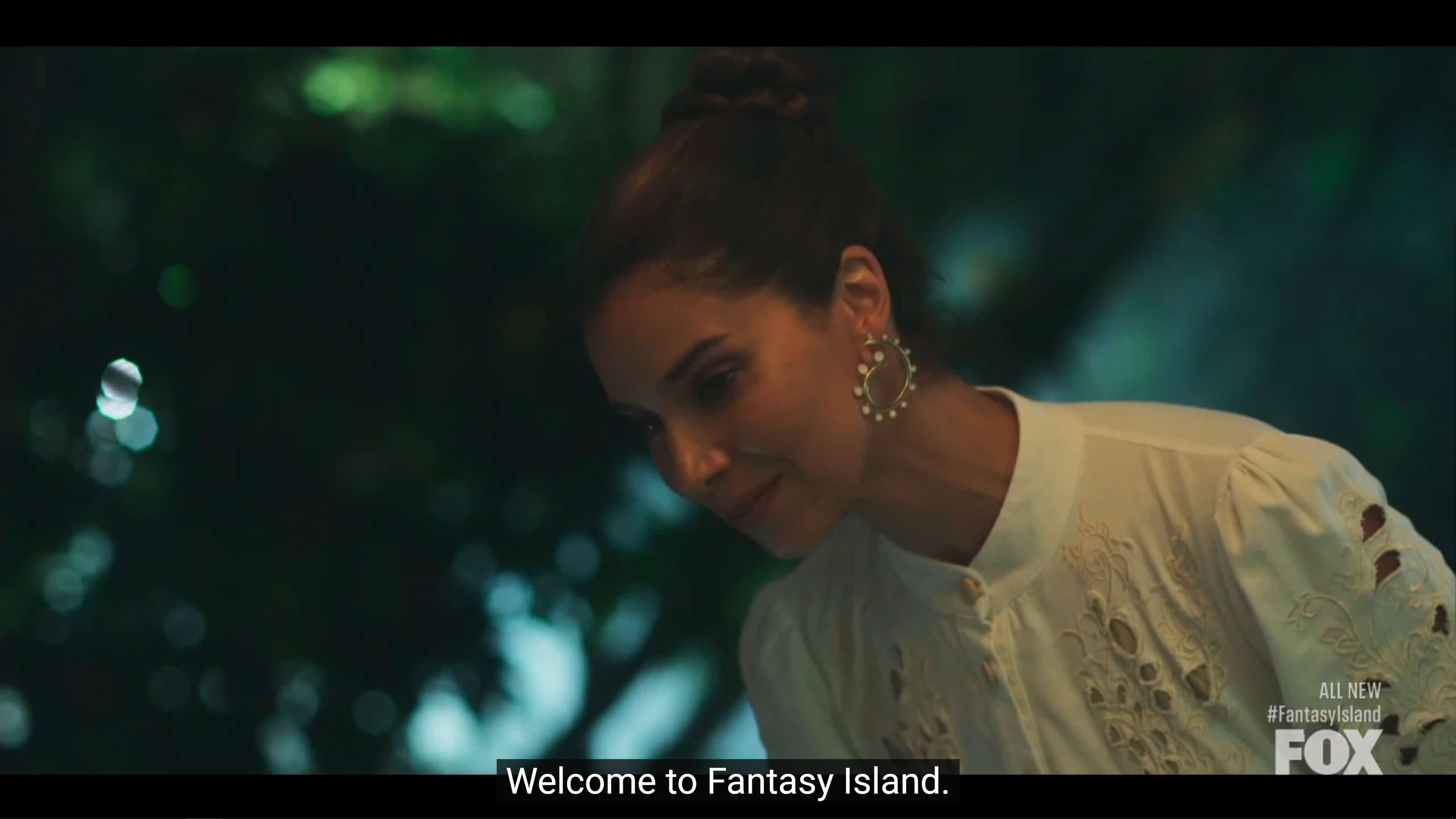 As a group of friends conquer their 50th birthday and the long-gestating issues of their friendship, Elena and Ruby face some long-held fears.
---
Aired
9/12/2021
Network
FOX
Directed By
Diana Valentine
Written By
Adria Lang, Sarah Fain
Newly Noted Characters
Margot
Daphne Zuniga
Camille
Josie Bissett
Camille (Altered)
Sarah Chaney
Nettie
Laura Leighton
Recap
Girl's Trip! – Margot, Camille, Nettie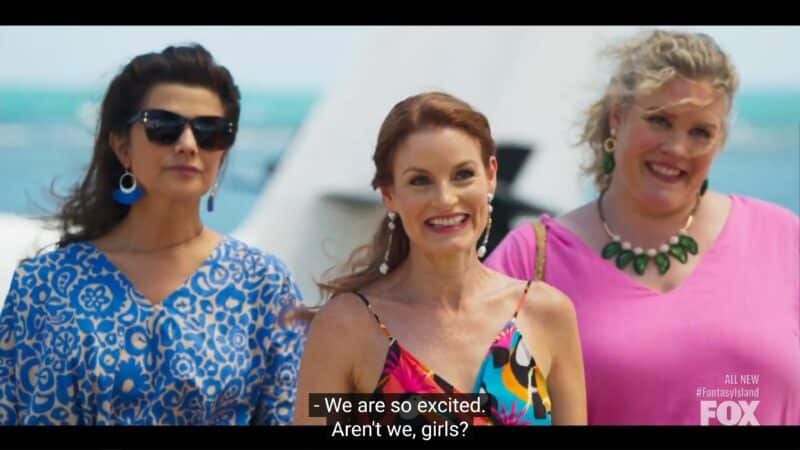 For their shared 50th birthday, a group of friends, who've known each other since High School, end up at Fantasy Island. While there, Margot, Camille, and Nettie end up fighting and revealing truths buried for who knows how many years or decades.
Nettie, for example, reveals that her divorce was a long time coming, and despite the air of perfection she presented, things between her husband her were a ruse. Alongside that, she admits she has been so absorbed in being a mother or wife, she doesn't know who she is beyond those titles.
Following her is Margot, who at 47 had triplets after struggling with IVF and waiting to have kids for a long time. Now, depending on who you ask, Margot was influenced by Nettie to have kids, under the impression a woman isn't whole until she has them. But, what Margot didn't prep for is to be a working mother and having kids while trying to raise them like she handles her friendships.
You see, because Nettie and Camille often bicker, Margot often has to get in the middle and play mediator. Alongside that, she would often take care of the two, so when it comes to motherhood, she gives it her all to the point of exhaustion. But by the time the plane comes to take them home, Margot has begun to put her foot down and demand help so that she doesn't work herself to death.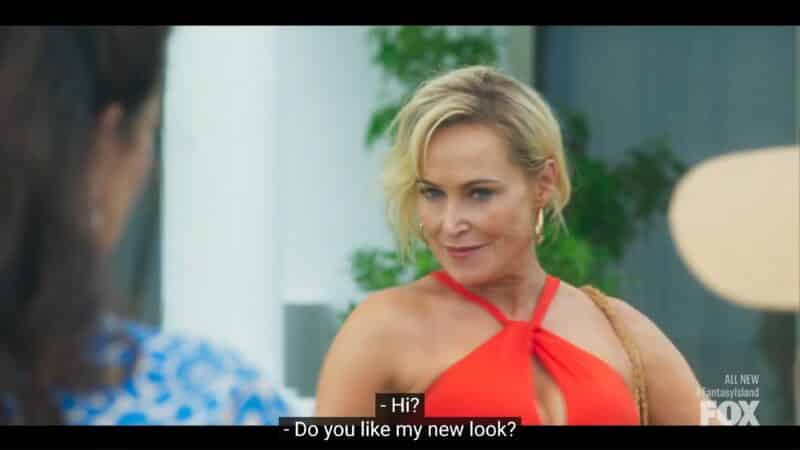 Which, sadly, is something Camille brushed up against. Now, it isn't clear if Margot was aware, but it is relayed that Camille tried to talk to Nettie about having a breast cancer diagnosis while Nettie was in the troughs of a divorce. However, Camille feels Nettie is a narcissist and couldn't get in a word, and with already facing cancer and surgery, yelling wasn't on Camille's agenda. So, she suffered and dealt with things in silence.
But, in the end, as Margot takes command of her life and begins delegating tasks, as well as her friends volunteering to help with the triplets, the relationships shift. Nettie plans to rediscover herself while working under Camille, and it seems with Camille and Nettie's relationship in a better place, Margot can relinquish playing the mediator and just be their friend.
A Little Quality Time & Friendship Never Hurt Anyone – Elena, Dr. Gina, Ruby, Segundo, Javier
Despite the clothes she wears and how put together she is, don't associate Elena with a girly girl who enjoys the frills of femininity. For while she does enjoy the look, talking about feelings, sisterhood, things of that nature? That might be some form of hell for her.
Yet, with Ruby and Segundo pushing her to be more social, Elena eventually gives in even when her job doesn't call for it. She has a girl's night with Dr. Gina, Ruby, and Segundo, damn near confesses to Javier – while drunk, and reveals to Ruby she had sex with Javier. So, little by little, despite the discomfort it causes, Elena opens up and makes genuine friendships.
Oh, and while this happens, Ruby starts opening back up to the idea of being with a woman. You see, Gina, without outright saying she is bi, lesbian, pansexual, etc., makes it clear she is into women and could be into Ruby. However, even with dancing together and getting close, Ruby has no intention to rush things. After all, it has been decades, and when she was last with a woman, it was frowned upon in society. So she has a lot of stuff, mentally, to work out.
Things To Note | Question(s) Left Unanswered
Things To Note
Nattie's fantasy was to be wooed by a successful man, Margot's was to sleep, and Camille to have a new body.
Question(s) Left Unanswered
Does Gina not speak Spanish? Why did Segundo think he and Elena could have a quick private conversation when only one of the four possibly didn't speak the same language?
What We Hope Happens Next
Gina and Ruby exploring their feelings for one another more.
With Elena seeming so secluded in her personal life, I need a flashback to her pre-Fantasy Island days.
Review
---
Community Rating:
---
Highlights
Dr. Gina Returns, And Ruby Eases Her Way In
While slow and steady might mean Ruby and Dr. Gina don't get together this season, we appreciate the show reminding us that Ruby didn't come up in a liberal time. She is over 75, lived her life with a man, and while that doesn't mean old feelings are gone, they have been set aside. So, even under the protection of Fantasy Island, and the ability to pursue what was once taboo, she isn't just going to jump into things.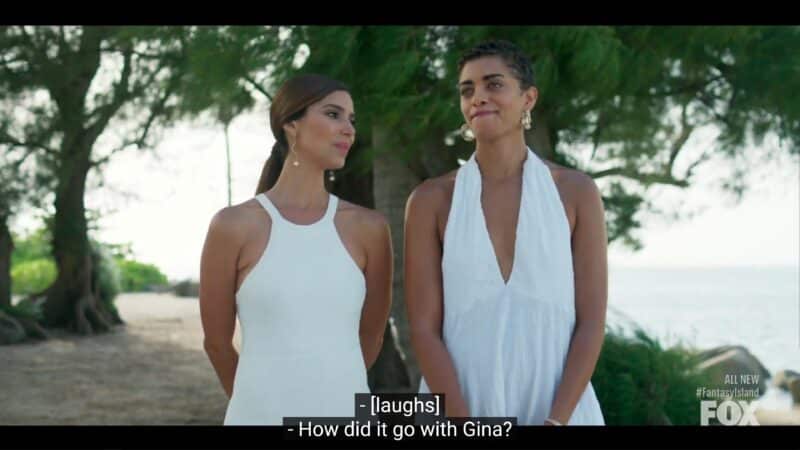 Which, I liked to think, Dr. Gina gets. Hence, she is taking it slow while hinting to Ruby it is okay to explore feelings with her. Thus allowing a natural progression between the two rather than Ruby trying to quickly catch up for lost time.
Elena Not Being Like The Other Girls, But Not In An Overtly Condescending Way
Womanhood is in a constant state of being redefined, and this episode shows how diverse it can be. With the guest stars, we had Camille, who forewent the married with children route. Yet, there was Nettie who married and had kids with her high school sweetheart and was a homemaker. Then, in-between, we had Margot, who waited to have kids until she had stability.
So with Elena, you get not just the basic decision of whether to be a wife and mother, but also what other traditions can be seen as optional or to further the idea that women aren't a monolith. For Elena, that is group activities like having a Girl's Night, doing pedicures, watching scary movies together, and things like that. Which, unlike some productions which push the idea the woman not into such things is above all that, I wouldn't say that is the case for Elena.
Granted, we are presented with the idea Elena may not have been exposed to such things, but considering she was open to it enough to play cards, it seems she can enjoy camaraderie, but certain things she just isn't into. Thus, she'll be friends and do group activities, but she'll have Ruby do certain activities by herself or with others.
[ninja_tables id="60009″]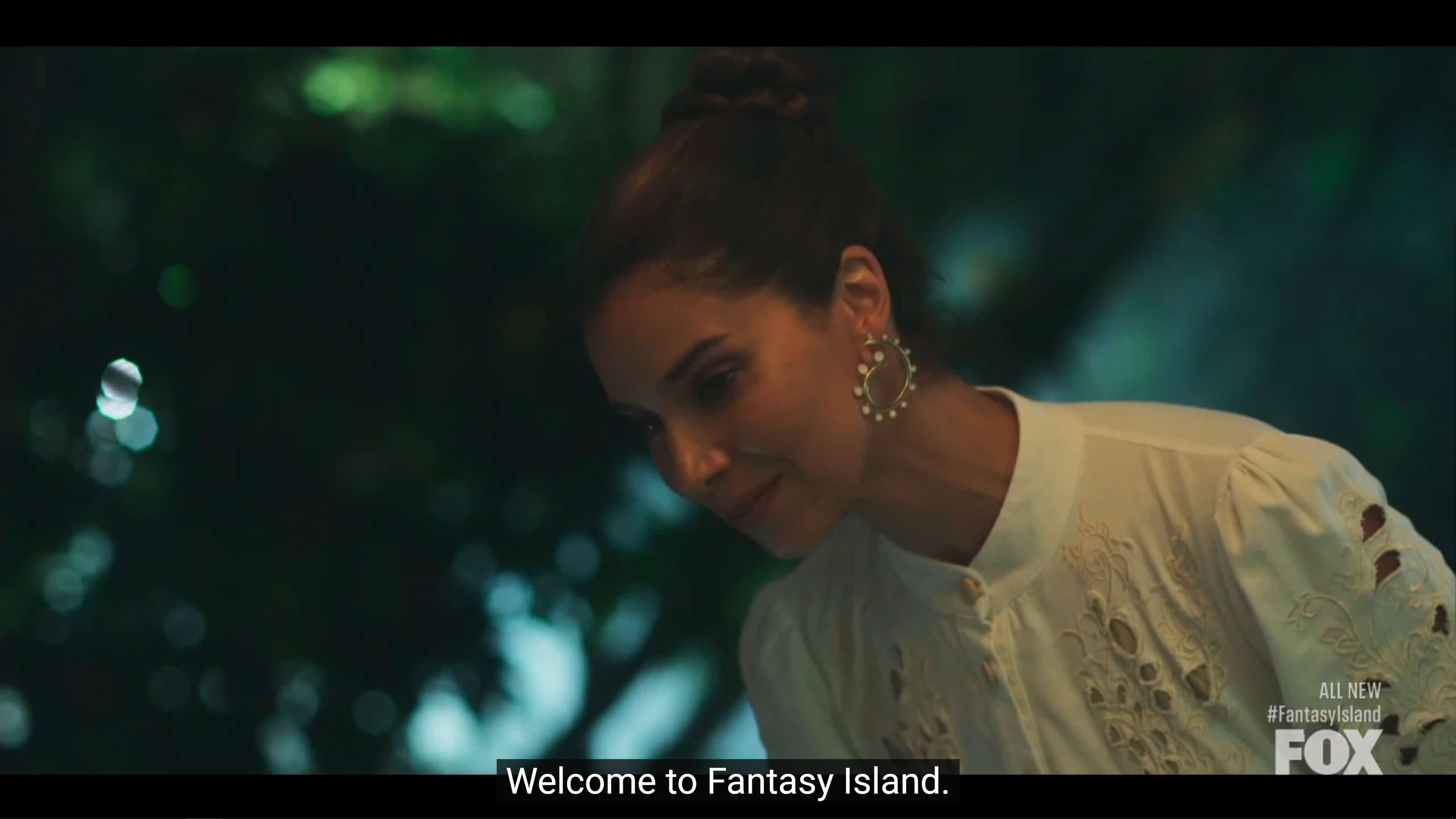 Fantasy Island: Season 1/ Episode 6 "The Big Five Oh" – Recap/ Review (with Spoilers)
Trajectory: Plateau
As Fantasy Island explores friendship and how an individual can define their own womanhood, it continues to push beyond expectations to the point of having to raise the standards you have for the show.
Highlights
Dr. Gina Returns, And Ruby Eases Her Way In
Elena Not Being Like The Other Girls, But Not In An Overtly Condescending Way