Things between Stella and Madison prove to be a bit more of an issue than previously explored as Madison reveals a secret.
---
Directed By
Brennan Shroff
Written By
Nathaniel Stein
Air Date (Hulu)
11/15/2019
Introduced This Episode
Melyssa
Camilla Belle
Dan Hackett
Macaulay Culkin
Recap
Your Personal Guardian Angel: Dan, Jules, Madison, Stella, Izzy
After an earthquake scare, Madison berates her friends for their lack of preparation, and in showing them a proper earthquake kit, Stella discovers Madison took her passport. The reason? Well, Madison has long operated as a bit of a guardian angel of sorts, in her mind.
For example, when it comes to a man named Dan, they met on a ski trip, Madison protected Stella from him since she thought he was psycho. The truth is though, the weirdest thing about Dan is he is sexually attracted to mascot characters. That is learned after Stella calling him up to prove he isn't crazy, Izzy playing judge and the beef between Madison and Stella leading to Stella revealing she plans to go to a business school on the east coast.
Comment Down Below
Was Stella and Madison's friendship ever as good as Jules thought, or has it just deteriorated without what she brought to the dynamic?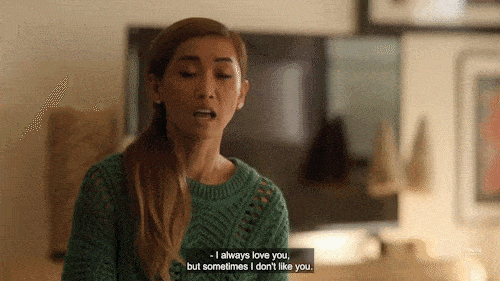 They Always Become Better Once It's Over: Jeremy, Melyssa, Jules
While the plan was to go to Madison's house to pregame and then head to Santa-Con, Jules got stuck delivering something to a museum charity, since that is what web designers do. But, to make matters worse, on top of being stuck in a museum, she gets to meet Jeremy's new girlfriend, Melyssa, and have a conversation with Jeremy.
One that is surprisingly not as bad as she thought it would be. For while seeing your ex with another woman is bad, it seems he has matured a bit. Granted, only because he learned to be a better person after not being the best one for you, but growth is growth, right?
Collected Quote(s) & .Gifs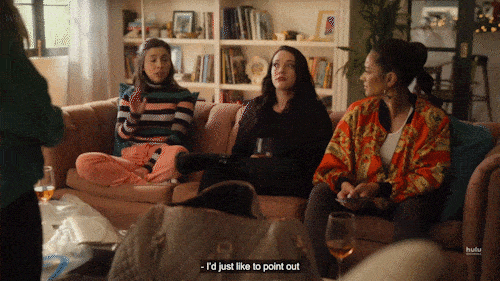 Review
---
Community Rating:
---
Highlights
Realizing How Bad Things Are Between Stella and Madison
Maybe this is a gross exaggeration, but let's face facts, Madison and Stella don't really have the best relationship right now, and it doesn't seem Stella enjoys her company as much as her being another resource. What I mean by that is, Stella enjoys a good party and having someone you know in PR is a good connect. However, it seems when Stella isn't with Madison at a party, but part of her daily life, that is when conflicts come about.
Leading to the need to ask, is Stella only around Madison right now for the sake of Jules and that developing friendship?
Jeremy's Growth
Though it sucks it usually takes a break up for someone to wake up, it is nice to see Jeremy grow a little bit. This isn't to say he may not still make sexist comments and be a bit of a douche, but there seems to be light at the end of the tunnel. Now, whether it is sunlight or just a camera's flashlight, we'll have to wait and see.
Images and text in this post may contain affiliate links. If you make a purchase, we may earn a commission or products from the company.
Realizing How Bad Things Are Between Stella and Madison - 85%
Jeremy's Growth - 84%
Trajectory – Upward: While not easily bingeable for us, it remains a show I just can't let go and feel compulsed to finish.