City On Fire: Season 1/ Episode 8 "In the Dark" – Recap and Review (with Spoilers) | Finale
While "City On Fire" ends with some good news, as it sets up a second season, it is hard not to sigh.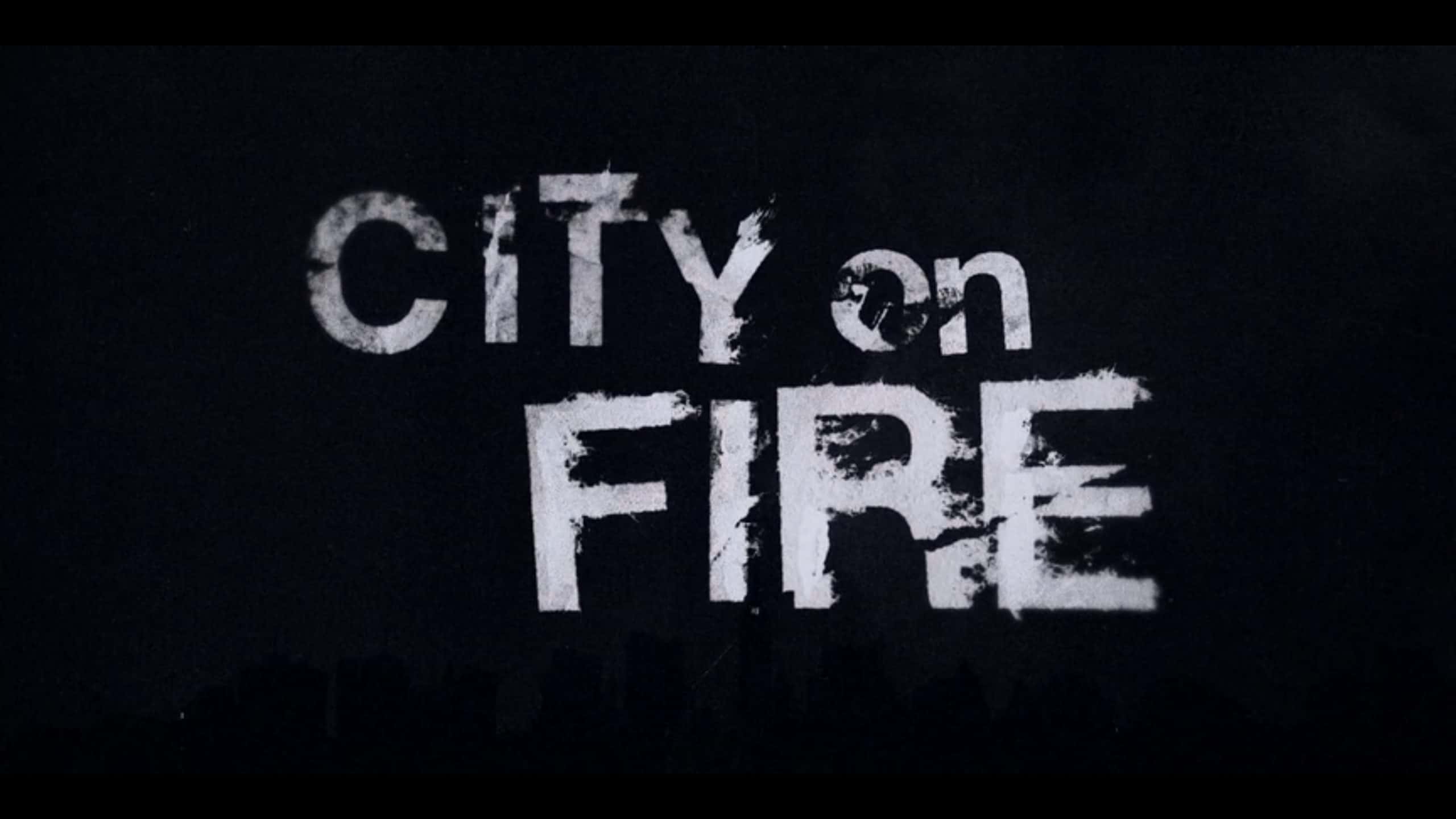 Plot Recap
Images and text in this post may contain affiliate links. If a purchase is made from those sites, we may earn money or products from the company.
Where Are The Kids? – William, Bill Sr., Mercer, Keith, Regan, McFadden
While William begins to lose a bit too much blood, Mercer and Bill Sr. bond over being Eagle Scouts and doing what they can until the ambulance arrives. However, they ultimately have to go with Detective McFadden, who is looking for Amory, to a hospital so William can see a doctor. There, Bill Sr. really puts words to action and makes a conscious effort to reconcile and move his relationship with William forward by talking about how he felt when he left and his regrets over it.
As that happens, Keith reveals to Regan that he doesn't have the kids since they left early and got caught on the subway on their way home. This seems to bring them together, maybe even to the point of getting back together, as their shared worry seems to provide a pathway to healing their relationship.
But, because we can't have that be the ending, we learn the kid Regan gave up is Charlie – as in the lead character Charlie.
A Last Minute Save And Major Disappointment – Charlie, Parsa, Lorraine, Nicky, DT, Sol, Amory
To much surprise, the bomb doesn't go off. Lorraine, aka Sewer Girl, is able to guide Charlie on what wire to pull, and together they save the day. Unfortunately, this doesn't mean there aren't questions to be asked of both, but at least one problem is handled.
As for the boys? That is Nicky, DT, Sol, and Amory? While Amory's driver seemingly died in the car accident, he got to walk away. Then, when it comes to Nicky, DT, and Sol? Disappointment over the bomb not going off is high, and what doesn't help is Sol and Nicky having a falling out over it since Nicky doesn't like to be questioned. What makes matters worse, however, is Sol's confession.
And The Shooter Is… – Charlie, Lorraine, Amory, Sol, Nicky, Sam, Joe, William
So, who shot Sam? The answer is Sol. Lorraine fired the first shot due to Sol pushing her and trying to fuel her jealousy, but the one who ultimately shot Sam in the head was Sol because she knew too much and there was a fear she would snitch. Now, was Amory involved? No. He didn't give the order, but he did meet Sol and Lorraine around the time of the shooting and praised their capabilities.
But, just as Sol and Nicky failed with the bomb, Sol failed to kill Sam, who awakens from her coma with some assistance from William in her dream/ coma world. This, of course, is to the glee of Joe as the blackout and Sam's condition made it seem she would be a casualty of the hospital's limited resources but, thankfully, Sam is awake, is able to remember Charlie when he wakes up and seems just fine.
Sadly, however, after Nicky pulls a gun on him, Sol runs off into the woods with no sign he may meet justice. Amory is who knows where, but Charlie seemingly won't be charged with anything, and as for Lorraine? Well, if she testifies against Nicky, Amory, and Sol, she may get a slap on the wrist since she and Detective Parsa bond enough for him to talk about how some thugs broke his back as some misplaced retribution after 9/11.
Review
---
Community Rating:
---
Highlights
A Resolution To Sam's Storyline
From learning who tried to kill Sam, why, and then her being alive? We got all we could want out of the finale. Add in she didn't awaken at the very end, but with enough time to speak with her dad, and embrace Charlie, honestly, it would have made for an awesome overall finale if other things were wrapped up as well.
Low Points
Amory On The Run
Unfortunately, Amory being free leaves the show with something to explore for a second season, which has very little to do with Sam, which means a second season could become quite fractured as it focuses on Amory, the below-mentioned Sol, as well as Sam's recovery.
No Info Or Comeuppance For Sol
The only thing we learned about Sol the entire season is that Lorraine and him were together before Nicky. He is aware of Nicky and Lorraine potentially having something going on and that he has a penchant for violence. Beyond that, we got nothing. Where did he come from? Why is he like this? No answers are given and add in he shot Sam, and now he is in the middle of who knows where, on the run, with Nicky highly unlikely to turn him in, or DT, to save their own skin? It is a frustrating loose end.
On The Fence
All The Ways It Tries To Set Up Interest For A Second Season
From Sol and Amory on the run and Charlie being revealed as Regan's lost son, it seems more and more this should have been a mini-series. Don't get me wrong, can they maybe eek out a second season out of this? Maybe. However, even with the bounce back this season had, I predict the kind of slump that is barely worth getting a resolution to the Sol and Amory issue, mainly because of everything we have to deal with beyond those two and Sam's recovery.
But, with that said, we're enough of a Chase Sui Wonders fan to at least try to stomach the gruel that'll likely be served.
General Information
This section Includes information about the Director, Writer, and Cast.
More From The Series
Previous Episode: Season 1/ Episode 7 "The Demon Brother"
Next Episode: Unknown
Release Date (Apple TV+)
June 16, 2023
Director(s)
Jesse Peretz
Writer(s)
Josh Schwartz, Stephanie Savage
Previously Noted Characters and Cast
William
Nico Tortorella
Bill Sr.
Geoff Pierson
Mercer
Xavier Clyde
Keith
Ashley Zukerman
Regan
Jemima Kirke
Detective McFadden
Kathleen Munroe
Charlie
Wyatt Oleff
Detective Parsa
Omid Abtahi
Lorraine
Alexandra Doke
Nicky
Max Milner
DT
Dylan T Jackson
Sol
Alexander Pineiro
Amory
John Cameron Mitchell
Joe
Michael Tow
Sam
Chase Sui Wonders
FAQs
For More, Check Out The Character Guide
Why Is The Episode Called "In The Dark?"
Who Is Regan's First Son?
Charlie is revealed to be Regan's first son.
Does Sam Come Out Of A Coma?
Who Shot Sam?
Lorraine shot at Sam, but Sol finished the job and shot her right in the forehead.
Does Amory Get Away?
Yes. He is uninjured after the car accident and gets away
Does Charlie Stop The Bomb From Detonating?
Yes, with the help of Lorraine
Why Does Detective Parsa Walk With A Cane?
Detective Parsa walks with a cane due to a post-9/11 attack in which people assaulted him and broke his back.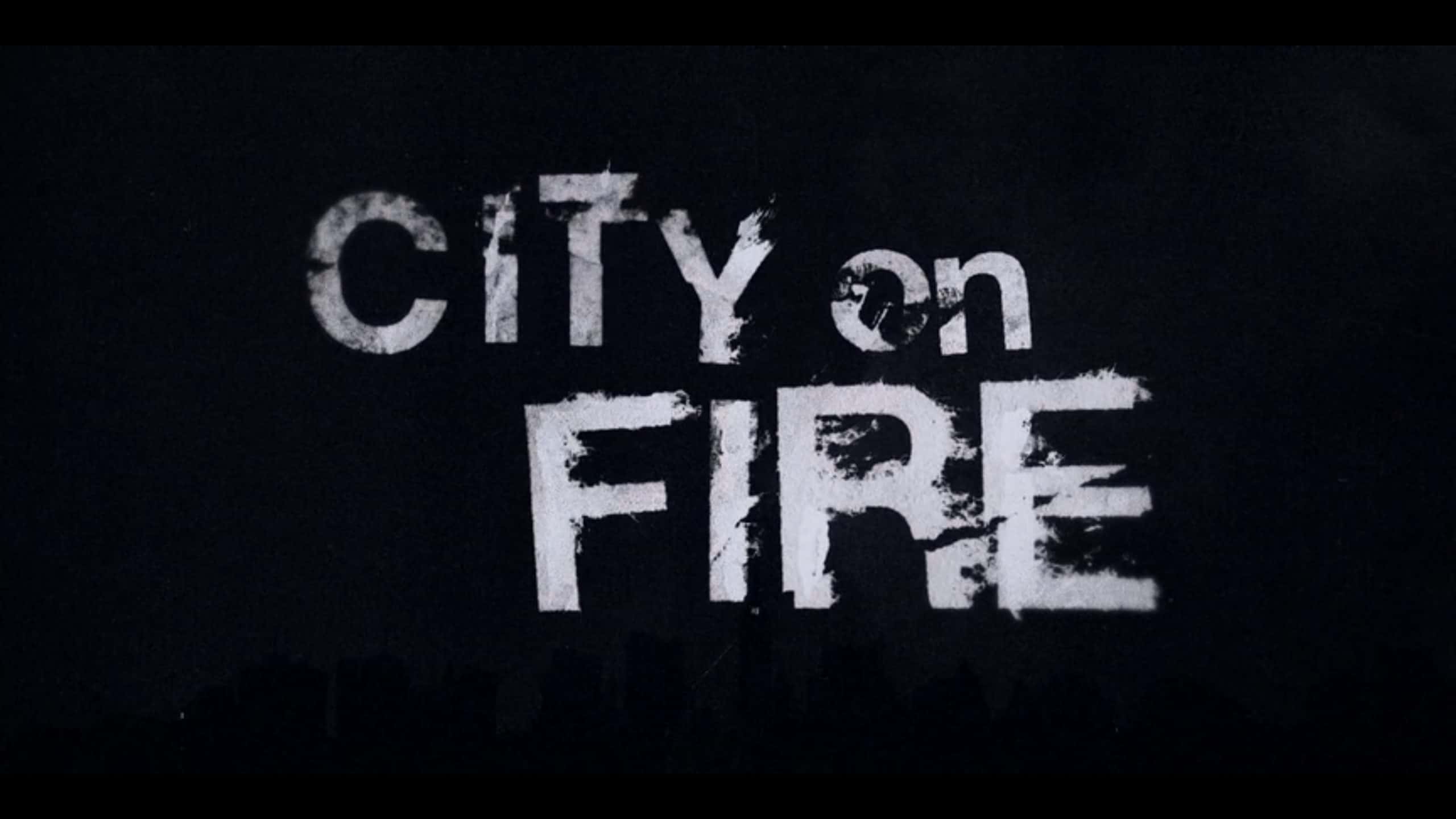 City On Fire: Season 1/ Episode 8 "In the Dark" – Recap and Review (with Spoilers) | Finale
Overall
"City On Fire" ends with the one thing you could have wanted happening, and what's left over is take-it-or-leave-it storylines that don't elicit much excitement.
Highlights
A Resolution To Sam's Storyline
Disputable
All The Ways It Tries To Set Up Interest For A Second Season
No Info Or Comeuppance For Sol
Amory On The Run
---
Follow, Like, and Subscribe
Community Rating: 0.00% (0) - No Community Ratings Submitted (Add Yours Below)