City On Fire: Season 1/ Episode 6 "Annus Horribilis" – Recap and Review (with Spoilers)
---
Community Rating: 0.00% (0) - No Community Ratings Submitted (Add Yours Below)
---
This post may contain affiliate links and spoilers. Please read our disclosure policy.
---
Plot Recap
Images and text in this post may contain affiliate links. If a purchase is made from those sites, we may earn money or products from the company.
An Unfinished Job – Amory, Keith, Regan, Mercer, William, Jacob, Kathryn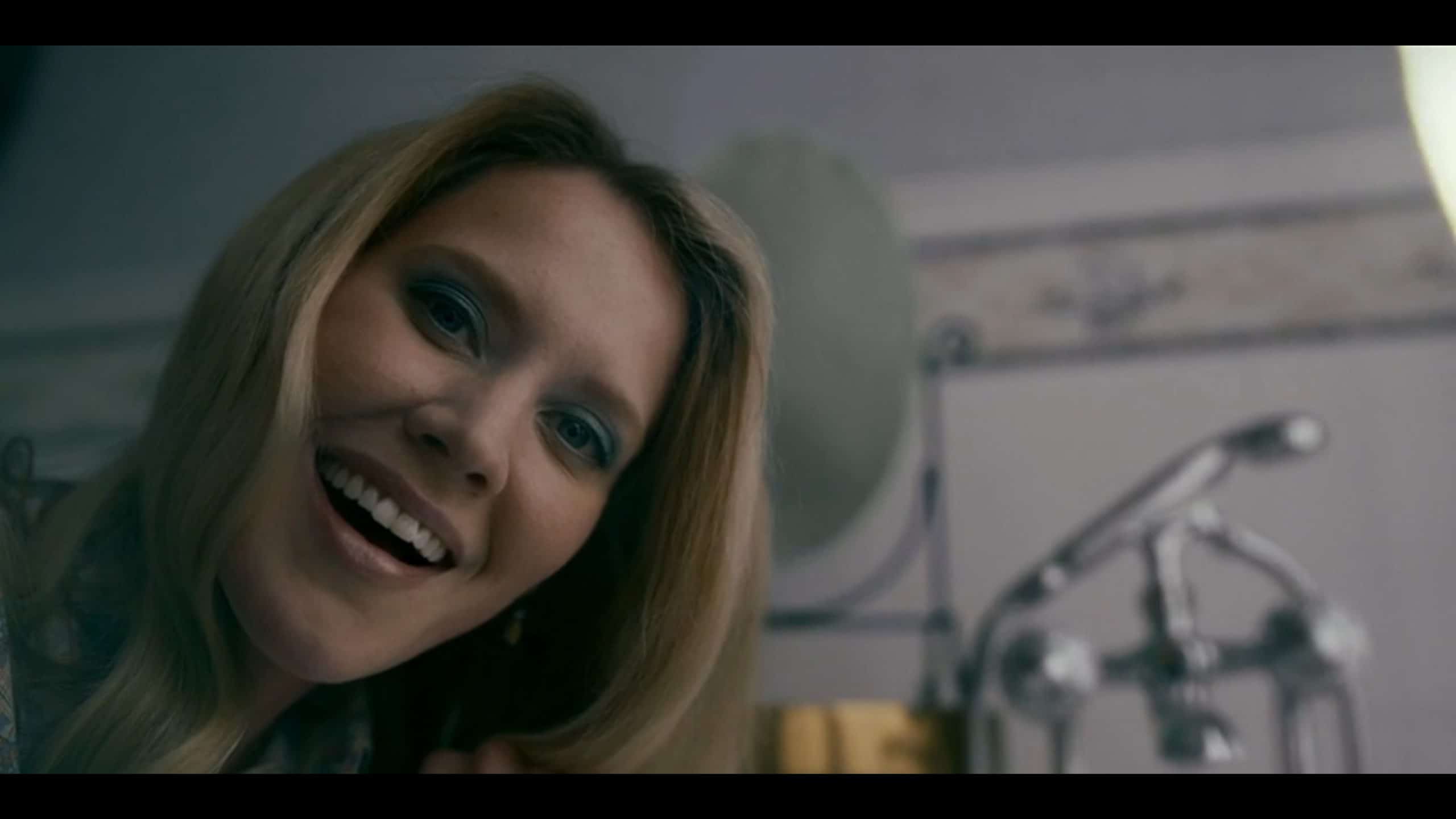 WILLIAM IS ALIVE! Thanks to remembering swimming lessons, a vision of his mom, Kathryn, and life before addiction, he emerges from the Hudson River then steals a boat to the old house. Originally, no one knew if he was alive after his workshop was destroyed, and Mercer was quite distraught. However, as time goes on, it is made clear it wasn't him who died in the workshop, to Amory's dismay, and then with the caretaker of the old mansion, Jacob, noting he has William, off Regan and Mercer go, with Keith not too happy that Mercer is dragging Regan into William's mess.
Time's Up! – Charlie, Nicky, Sewer Girl, Sol, DT
Charlie looks into Sam's picture of Nicky running from a shop and learns he killed someone in a fire and, like William, is dumb enough to confront the perpetrator directly. Nicky doesn't take well to Charlie's accusation, nor questioning if he is just a pyro and not someone against gentrification and for the artist. So, Charlie is dismissed, but with him knowing too much about a bomb that could level a city block, Sol figures it would be better to kill him.
Sewer Girl stops Sol, DT inadvertently gives Charlie time, and because Charlie is smaller than Sol, he gets away and has enough time to call the cops on Nicky's group. Now, whether or not he may try to save Lorraine from what Nicky is planning or the cops? That is hard to say.
It's All Coming Together – Amory, Regan, Bill Sr., Felicia, William, Mercer, Detective McFadden, Jacob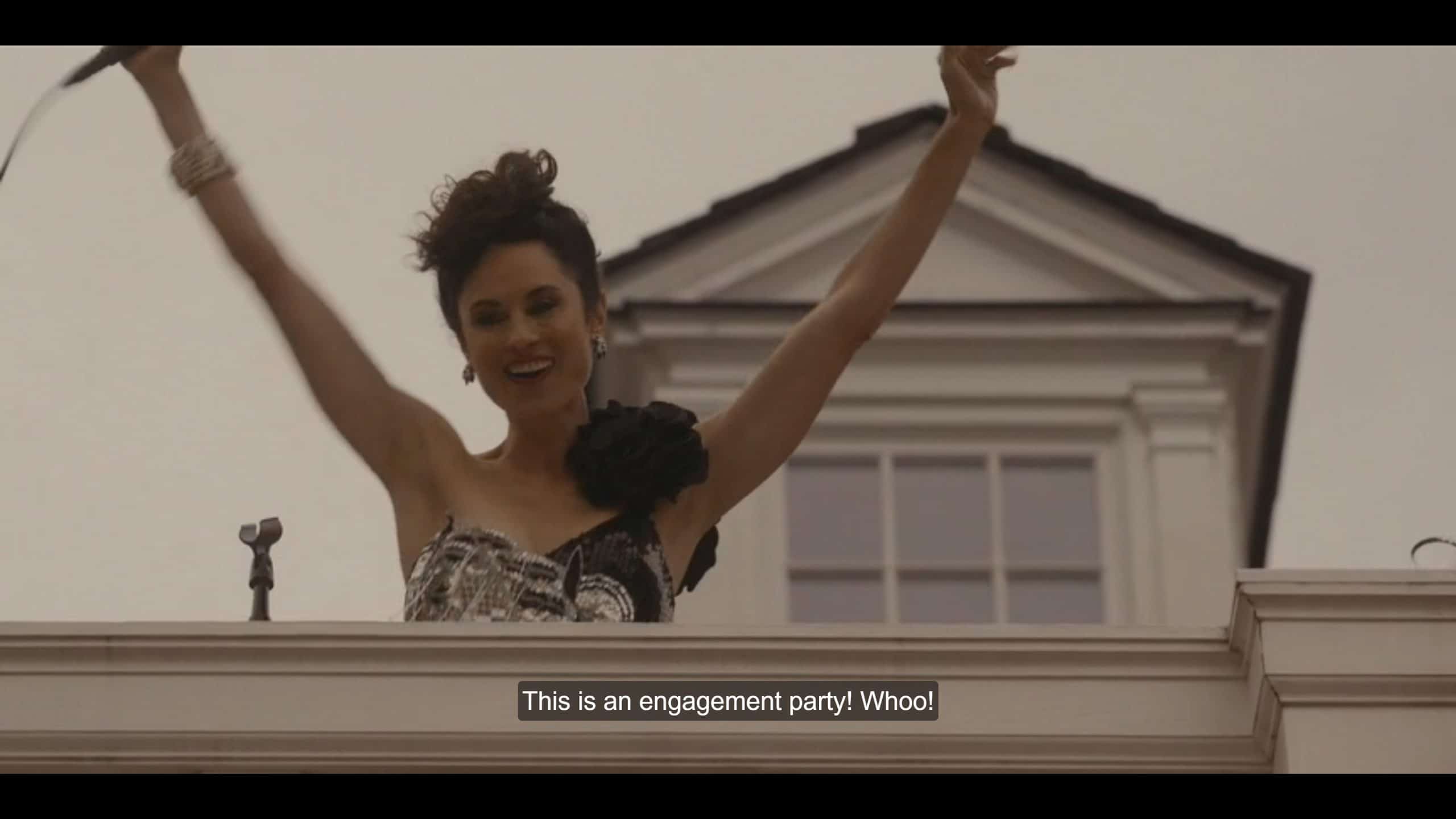 So, why did William, 15 years ago, abandon his family? A combination of Amory, Bill Sr., Bill Sr., marriage to Felicia, and Regan. To make a long story short, Regan was raped by one of Amory's associates. It isn't clear if he wanted her to be attacked, to have the attack on camera, for her to be caught doing drugs or cheating on Keith, or if this was a setup at all. However, the facts are Regan was raped and had a baby, and she revealed this to William since her rapist was going to get a seat on the board.
However, William encouraged her to talk to their dad, and rather than Amory getting in trouble, banished, or any of that, Bill Sr. disinvited the young man and his family from his wedding to Felicia and seemingly cut ties. Also, he gave Regan a seat on the company board since she recently graduated. Neither Amory nor William were happy about this.
Amory learning about Regan getting a seat on the board was shocking, and William? Regan trading in her silence for a seat upset him, and Amory not being held accountable at all only furthered his anger. Add in him thinking Felicia is a gold digger, likely planted by Amory, and he was done. Amory had won, pushed him out, and gave him little reason to return.
Yet, ultimately, he did, and when he returned to his family home, Jacob, a staff member, helped him break into Amory's cottage, and there they find information about everyone. Nicky, Regan, you name it, and William feels a bit guilty now for staying away, considering what Regan went through. Which makes Jacob calling her and Mercer and them showing up truly a touching reunion, for if William ever had a reason to stay sober, it is to protect the people he loves from a man like Amory who will extort, blackmail, and even kill for social mobility and career advancement.
But, it isn't just William who may strike the finishing blow – Detective McFadden, despite Amory's connections, gets a warrant to see the tapes from the night of the party and learns Amory left the party and came back around the time of Sam's shooting. Now, this doesn't prove anything beyond circumstantial evidence, but considering all William found paired with that tape? It doesn't look good for the Demon Brother.
Other Noteworthy Information
Joe is told Sam isn't improving and learns that his supply of pulverone has been stolen.
Review
Highlights
Exploring William's Relationship With Regan Boosted Regan
A part of me is beginning to wonder if the struggles we have with Regan are akin to some of the struggles we have with some characters in "Yellowjackets." That maybe, to appreciate them in the present, you have to know their past, witness their trauma, and thus allow that to inform you why they aren't notable. It isn't because of thin writing or being mediums to highlight other characters, but because their survival has existed on making themselves small but maintaining a sense of usefulness.
For Bill Sr., having his daughter inherit a seat meant legacy, and her not coming out as someone raped by a competitor's son or colleague meant her story wouldn't be tarnished or consumed by one event in her life, which is the unfortunate part of any survivor's life. If you identify what happened, there is no moving on privately or publicly. Google will permanently attach what happened to you to your name, and there will be no escape.
So, it seems Regan, even in the early aughts, decided it would be better to protect her career and lessen who needs an explanation of what happened and would rather move on. So, since William was growing sick of the lies, excuses, Amory having people follow him, and secrets, he decided it would be better for him to be on his own than live under Amory's increasingly powerful regime.
Amory Is A Top Notch Villain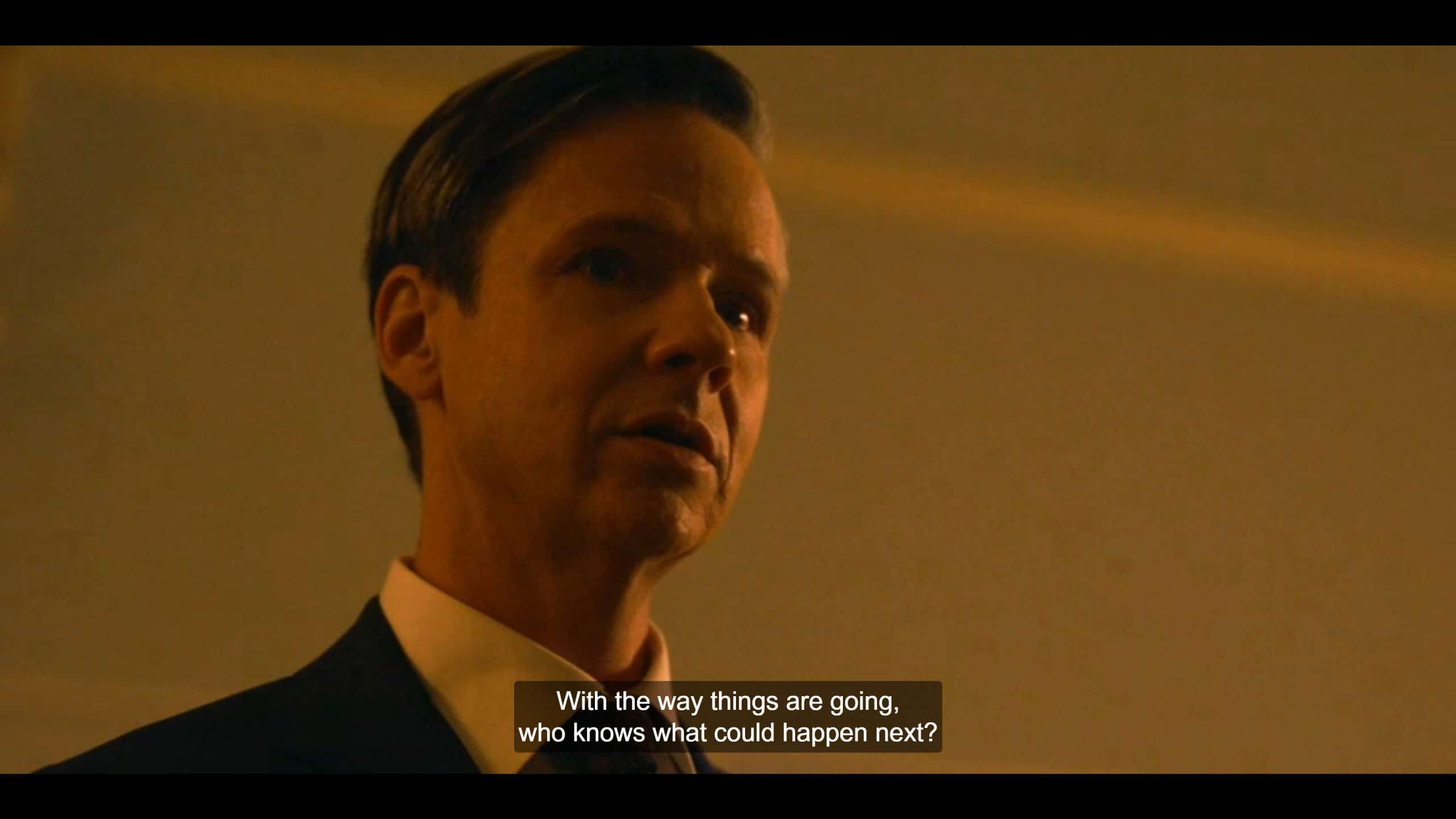 Amory is unmatched. From a rise based on blackmailing, extortion, and using bellhops, door attendants, and who knows who else to having it where you have judges in your pocket, and cops are scared to go after you? That's power. Never mind, power from someone who wasn't born into wealth, so it only makes you hate and admire him more. He used the vices and weaknesses of the rich and powerful against them, which is admirable in some ways.
Heck, I would even say "City On Fire" is written well enough that you can see Amory feels like the hero of his own story. But all villains have to fall someday, and it doesn't seem like old age and sickness will be what takes Amory out.
General Information
More From The Series
Previous Episode: Season 1/ Episode 5 "Brass Tactics"
Next Episode: Episode 7, "The Demon Brother"
Release Date (Apple TV+)
June 2, 2023
Director(s)
Liz Garbus
Writer(s)
Josh Schwartz, Stephanie Savage
Newly Noted Characters and Cast
Kathryn
Sarah Goeke
Jacob
Brian Keane
Previously Noted Characters and Cast
Amory
John Cameron Mitchell
Keith
Ashley Zukerman
Regan
Jemima Kirke
Mercer
Xavier Clyde
William
Nico Tortorella
Charlie
Wyatt Oleff
Nicky
Max Milner
Sewer Girl
Alexandra Doke
Sol
Michael Tow
DT
Dylan T Jackson
Bill Sr.
Geoff Pierson
Felicia
Beth Malone
Detective McFadden
Kathleen Munroe
Joe
Michael Tow
Sam
Chase Sui Wonders
FAQs
For More, Check Out The Character Guide
Why Is The Episode Called "Annus Horribilis?"
The translation is "horrible year," and considering Amory's pending downfall, Charlie losing Sam, and Nicky and his crew losing their benefactor, the year hasn't been going so well.
What Led To William Not Seeing His Family For 15 Years?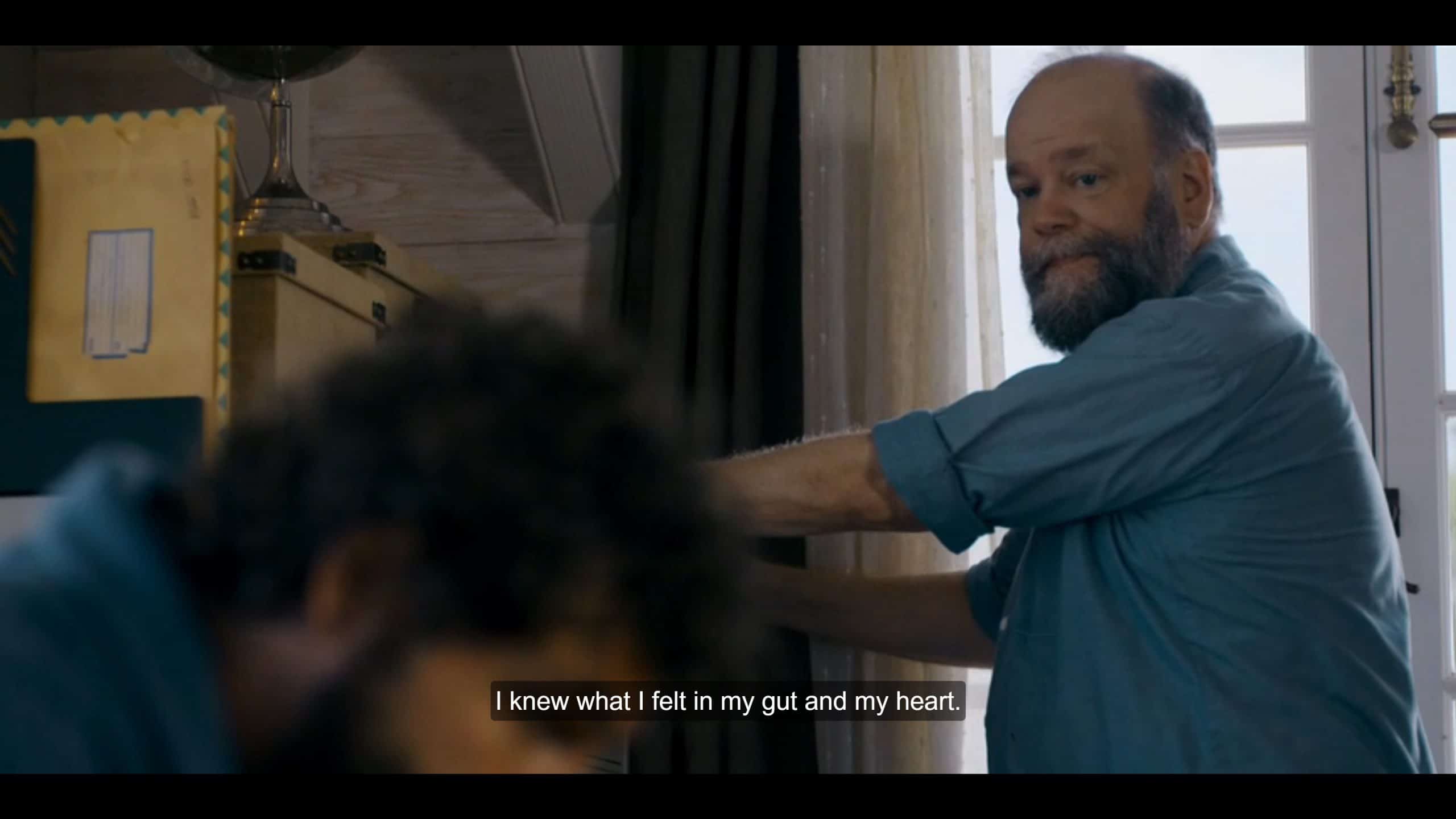 Regan being raped by one of Amory's associates, talking to her dad, and rather than working with him, William, to expose Amory, force him to take accountability, and maybe go to the police, keeping everything rather hush-hush and Regan accepting a role on the board for doing so.
What Did Amory Do To Regan?
He paired her up with a young man she originally thought she would hang out and do drugs with, but he ended up raping her and getting her pregnant.
What Is Nicky's Government Name?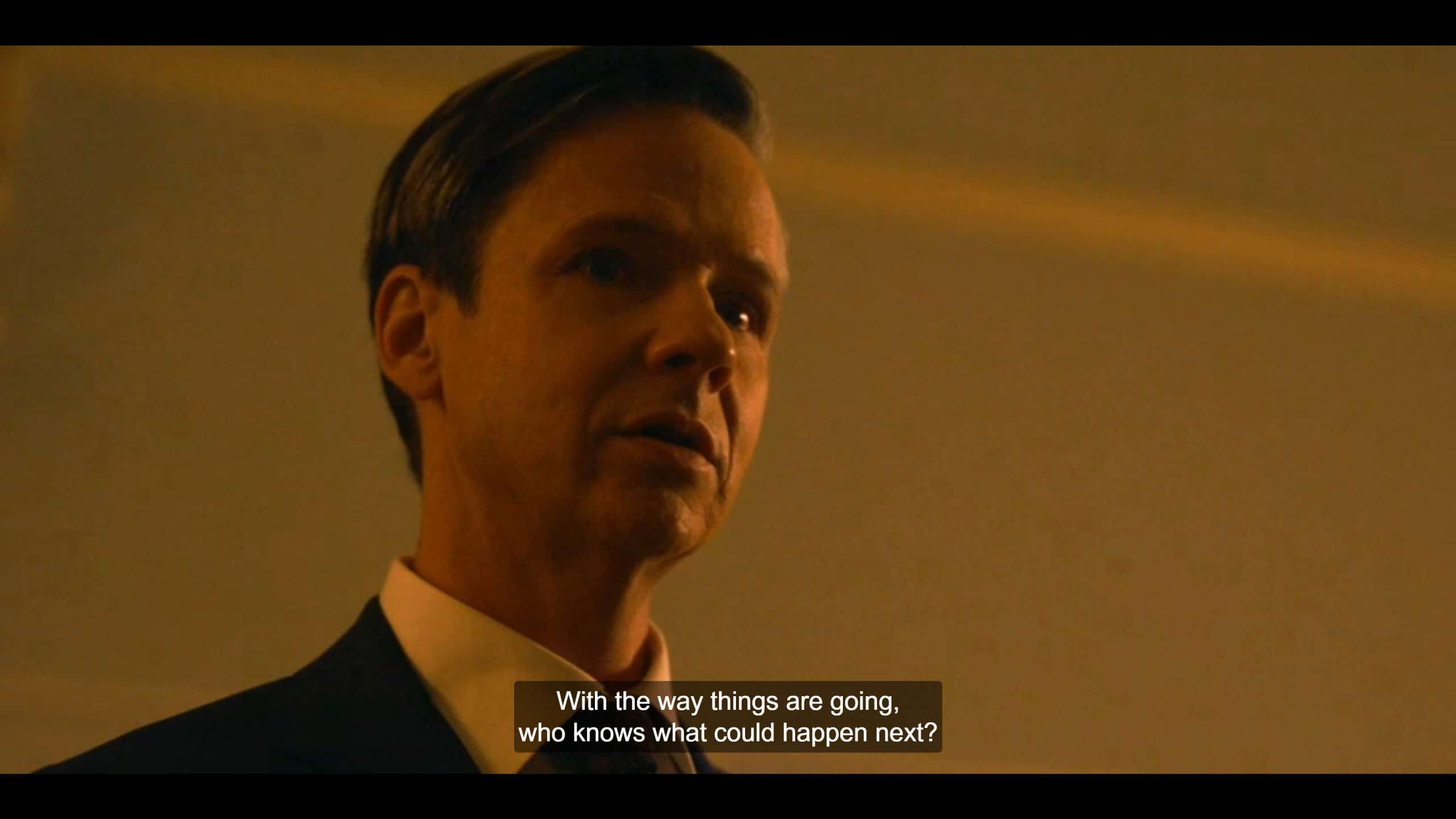 City On Fire: Season 1/ Episode 6 "Annus Horribilis" – Recap and Review (with Spoilers)
Overall
As Amory's villainy deepens, Regan finally pulls herself out of a hole. Also, William's discovery leads us to believe the next two episodes will be bombastic.
Highlights
Amory Is A Top Notch Villain
Exploring William's Relationship With Regan Boosted Regan
Related Topics:
Alexandra Doke
,
Apple TV+
,
Ashley Zukerman
,
Beth Malone
,
Brian Keane
,
Chase Sui Wonders
,
Dylan T Jackson
,
Geoff Pierson
,
Jemima Kirke
,
John Cameron Mitchell
,
Josh Schwartz
,
Kathleen Munroe
,
Liz Garbus
,
Max Milner
,
Michael Tow
,
Nico Tortorella
,
Sarah Goeke
,
Stephanie Savage
,
Wyatt Oleff
,
Xavier Clyde