Chilling Adventures of Sabrina: Season 4/ Episode 4 "Chapter Thirty-Two: The Imp of the Perverse" – Recap/ Review (with Spoilers)
No, the "Imp of the Perverse" doesn't give us the original Hilda and Zelda. However, it does present the most interesting Eldritch Terror yet.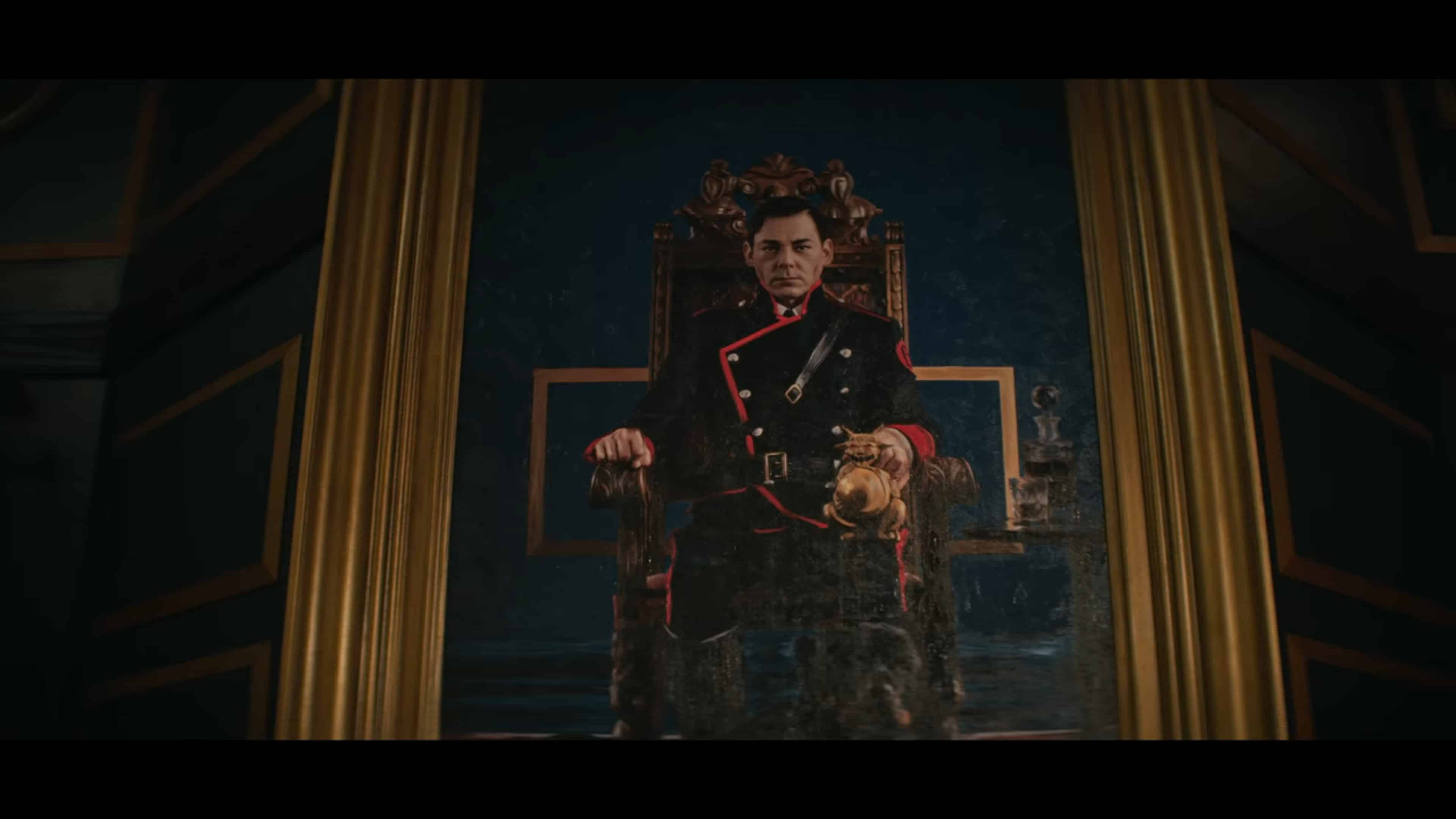 No, the "Imp of the Perverse" doesn't give us the original Hilda and Zelda. However, it does present the most interesting Eldritch Terror yet.
---
Director(s)
Antonio Negret
Writer(s)
Christianne Hedtke
Aired (Netflix)
12/31/2020
Introduced This Episode
The Trinket Man
James Urbaniak
This content contains pertinent spoilers. Also, images and text may contain affiliate links, which, if a purchase is made, we'll earn money or products from the company.
Recap
A Trinket Man, An Imp, And Two Presidents – The Trinket Man, Father Blackwood, Sabrina, Roz, Harvey, Zelda
Forever trying to balance her life as a mortal and one of the most powerful witches in existence, Sabrina plans to be student government president with Roz in a shared capacity. Neither Zelda nor Harvey supports this, as they see it as a distraction from what they desire from the two ladies. But, their needs end up coming second as a man, known as "The Trinket Man," brings Father Blackwood the Imp of the Perverse, as well as other items to buy.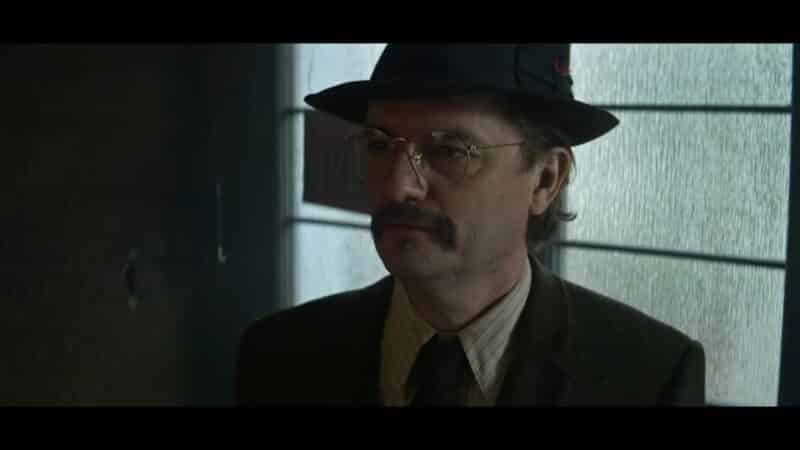 But, Father Blackwood being who he is, he doesn't buy a thing, rather he steals it. Thus setting into motion Greendale becoming his personal empire.
Have You Met Samantha? – Sabrina, Roz, Ambrose, Father Blackwood, Hilda, Zelda, Harvey, The Trinket Man
Using the Imp of the Perverse, which is no more than a wish-granting idol, Father Blackwood creates a Nazi-like universe where he is supreme commander and calls anyone who is a threat a witch. Well, to be honest, he may just call people witches, for he knows it'll draw out Sabrina, who Father Blackwood knows would appear to foil him – and he isn't wrong.
However, unlike most of the Eldritch Terrors, this one is rather tough on Sabrina because her allies have forgotten who they are and that they have powers. Add in Sabrina being on wanted posters and the fear that comes with being associated with her, it makes Roz her only ally. Granted, not the best one, since she is so focused on breaking through to Harvey, she nearly puts herself in danger.
But, luckily, Ambrose's jittery fears lead him to leaving Greendale and coming across the Trinket Man, who happens to have an item that will undo all that the Imp of the Perverse caused. Leading to Sabrina defeating Father Blackwood thanks to Ambrose's vast knowledge and Hilda making a stone soup.
End Game – Nick, Sabrina, Father Blackwood, Prudence
Thanks to Prudence, the real Father Blackwood is now just a man with his head on a platter, likely to spend his days like the defeated Eldritch Terrors – trapped and hidden from the world. But, while another victory is wonderful for Sabrina, so comes Nick proclaiming he and Sabrina are end game, and things weren't the same with Prudence. Leaving you to wonder, will Sabrina remain committed to being single and finding herself?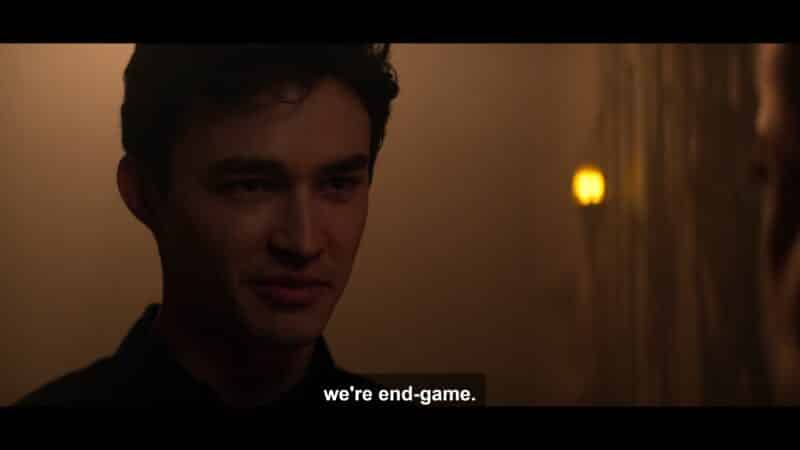 Review
---
Community Rating:
---
Highlights
The Possibility of Ambrose & Prudence Reuniting
With Nick and Prudence no more, Faustus handled, and both Prudence and Ambrose single, does this mean that the best couple on the show can reunite?
The Best Eldritch Terror Yet
While Faustus was defeated quickly like the others, you must admit he made a good terror compared to the others. For while just taking over Greendale seemed comical, for an idol or totem that supposedly could destroy the world, he did, in a very Nazi way, rid himself of enemies and have total control. Which, if it wasn't for the Trinket Man, would have stayed in place permanently.
Add in Faustus has charisma and personality, and was long overdue for a final defeat, and it made for a nice halfway point villain. Still, one that feels like they are more bark than bite so that a teenaged witch can defeat him, but you've made it this far through the season and series – you already know how the BS they're on.
On The Fence
Sabrina Just Committed To Being Single…
Am I against Sabrina in a relationship? No. However, her longing for love seemed to have just been recognized, and it seemed between the Eldritch Terrors and school, she was going to focus on more important things than boys. So with Nick's confession, we're going to get a real test to see if she meant what she said or if it was just because she was licking her wounds after Lucas and The Weird saying she is empty.
Roz and Harvey
I don't know if it is Roz as a character or Harvey as a character, maybe even the history of Sabrina with Harvey we all know, but something about this couple suddenly felt forced. Perhaps it is because of the Where Hands Touch storyline Roz and Harvey had going on? If not realizing the whole point of Roz and Harvey's relationship was just to give Harvey something to do? You know, similar to Theo and Robin being together solely seeming to be about combining two characters with little to nothing going on for the sake of them bolstering each other's presence.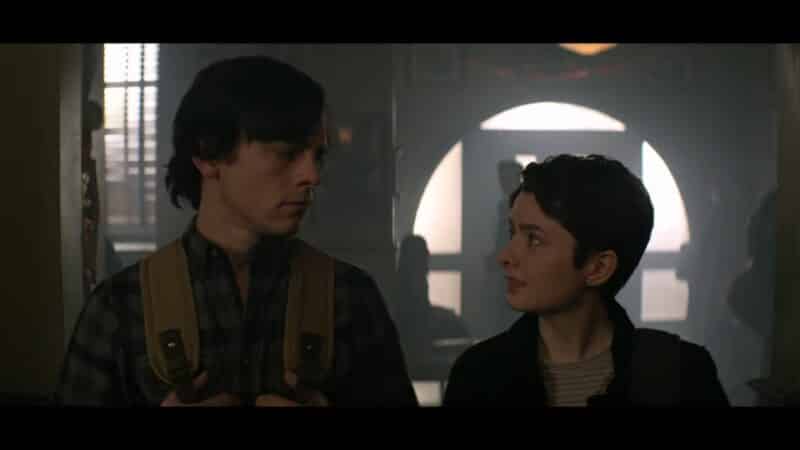 [ninja_tables id="54332″]
Summary
---
Community Rating:
---
The Possibility of Ambrose & Prudence Reuniting - 85%
The Best Eldritch Terror Yet - 81%
Sabrina Just Committed To Being Single… - 75%
Roz and Harvey - 71%
Finally, an Eldritch Terror brings something interesting and a real threat to the Chilling Adventures of Sabrina. But, with Faustus the key to that, and now him out of commission, will we continue to see an upward trajectory, plateau, or freefall?
---
Follow, Like, and Subscribe
Community Rating: 0.00% (0) - No Community Ratings Submitted (Add Yours Below)