Carnival Row: Season 1, Episode 1 "Some Dark God Wakes" [Series Premiere] – Recap, Review (with Spoilers)
Carnival Row may begin with a gorgeous, complex world with varied creatures, but the beauty fades when anything is put under a microscope.
---
Network
Amazon Prime
Creator(s)
Travis Beacham, René Echevarria
Director(s)
Thor Freudenthal
Writer(s)
Travis Beacham, René Echevarria
Air Date
8/30/2019
Genre(s)
Fantasy
Good If You Like

Shows With Large Worlds & Large Casts
Victorian Era Shows, With A Slight Steampunk Vibe
A Dash Of Romance, But It Not Likely Being The Selling Feature
Possibly Episodic Stories

Introduced This Episode
Rycroft Philostrate
Orlando Bloom
Vignette
Cara Delevingne
Portia Fyfe
Maeve Dermody
Imogen
Tamzin Merchant
Ezra
Andrew Gower
Agreus
David Gyasi
Unseelie Jack
Matthew Gravelle
Images and text in this post may contain affiliate links which, if a purchase is made, we'll earn money or products from the company. Affiliate links and external links include an upward facing, superscript, arrow.
Follow Wherever I Look on Twitter, Like us on Facebook, Sign Up For Our Mailing List and Subscribe to the YouTube Channel.
Plot Overview
7 years after a war which ripped apart the world of what was once seen as fantasy creatures, we find ourselves in a 7th century, nearly steampunk world where creatures from centaurs to faeries intermix with humans. As you can imagine, humanity is not fond of the arrangement, despite their war causing the immigration into their cities, like The Burgue.
Yet, as tensions rise, one man, Inspector Philostrate, tries to actually keep the peace, hunt those who murder foreigners and be some sort of ally. But, with being a veteran of the war humanity started, and cop, many don't take to him on first glance. But perhaps his biggest problem might be his ex Vignette who he left behind for reasons not yet revealed.
Review
Highlights
The World Building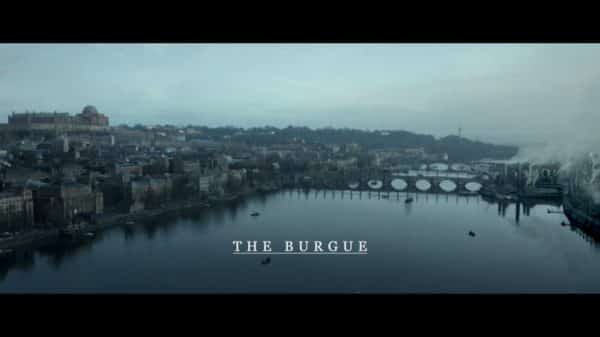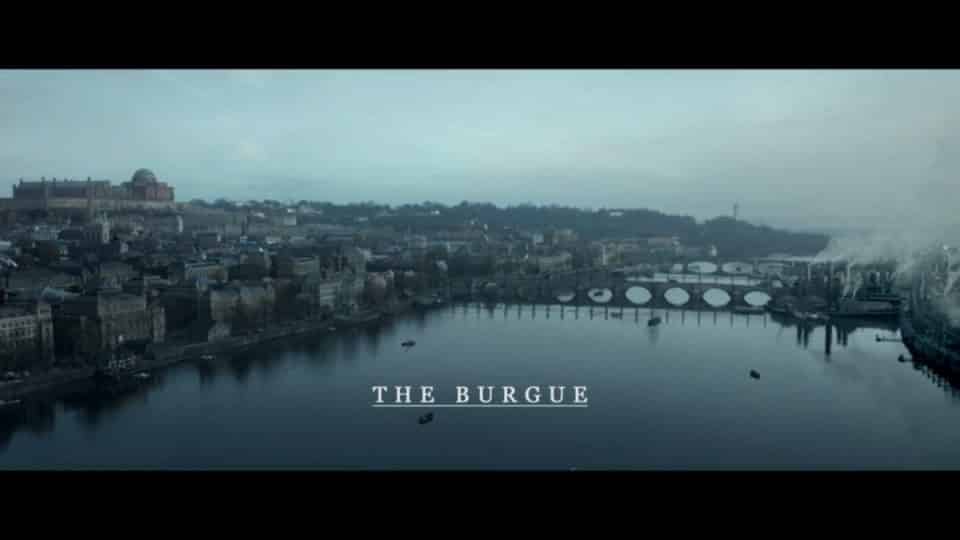 The world of Carnival Row feels massive! We have Tirnanoc, and all that continent could offer, the Burgue which, even with being a city, seems extensive. For whether we are talking about Carnival Row, where many fae creatures live, the racism that the city is dealing with, and the history of tension between humanity and fae, there is so much to unpack over the next 7 episodes.
There Is Something There Between Philo and Vignette
Bloom and Delevingne's chemistry is undeniable. I'd more so contribute it to Delevingne, purely because I know her work better, and because she can bring both this playful flirtatiousness and lust to her scenes with Bloom. Making it so, while things clearly are complicated between her character and Bloom's, seeing them reconcile and fall in love all over again likely is going to be the highlight of the season, if not show.
On The Fence
I Can't Say The Majority Of The Characters You'll Take A Interest In
With such a massive world being introduced, it is only natural that it is filled to the brim with characters to bring it to life. The problem is, no individual character really pops. I'd even submit the draw Delevingne brings has less to do with your interest in Vignette and more the persona she has in the majority of her roles, and what she appears to have in real life. Which creates a bit of fear for this is an 8 episode series, each episode around an hour, and with one, maybe two characters you love, and none which necessarily you love to hate, that may create a problem in the long run.
All that Carnival Row needs to do is make it so viewers are just as enamored with the characters as the world they live in. For that seems like what will be the main, if not only, problem. Especially since there is so much to unpack. Hence a first impression which leads me to think you should watch this. Carnival Row may not necessarily be built to seem like a major epic that will be compared to, but it will have its place for fantasy fans. Particularly those who love rich lore, complicated relationships between characters, and factions, all of which will likely reach a fever pitch.
Follow Wherever I Look on Twitter, Like us on Facebook, Sign Up For Our Mailing List and Subscribe to the YouTube Channel.
[ninja_tables id="38730″]
The World Building - 85%
There Is Something There Between Philo and Vignette - 86%
I Can't Say The Majority Of The Characters You'll Take A Interest In - 75%
Related Topics:
Andrew Gower
,
Cara Delevingne
,
Carnival Row
,
Carnival Row: Agreus
,
Carnival Row: Ezra
,
Carnival Row: Imogen
,
Carnival Row: Ms. Fyfe
,
Carnival Row: Philo
,
Carnival Row: Season 1
,
Carnival Row: Unseelie Jack
,
Carnival Row: Vignette
,
David Gyasi
,
Fantasy
,
Maeve Dermody
,
Matthew Gravelle
,
Orlando Bloom
,
Prime Video
,
René Echevarria
,
Series Premiere
,
Tamzin Merchant
,
Thor Freudenthal
,
Travis Beacham