BONDiNG: Season 1, Episode 4 "Let's Get Physical" – Recap, Review (with Spoilers)
Both Pete and Tiff decide to make some compromises to bring new people into their life. Also, Tiff shows she probably doesn't need Pete as a bodyguard.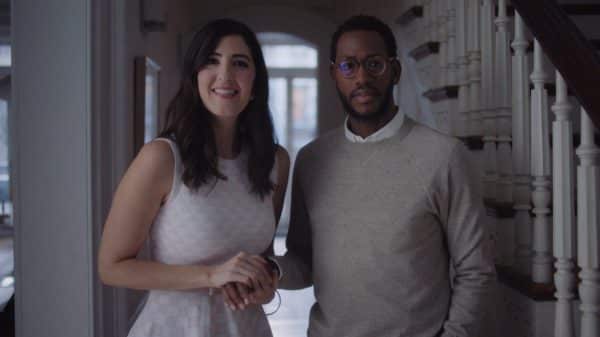 Both Pete and Tiff decide to make some compromises to bring new people into their life. Also, Tiff shows she probably doesn't need Pete as a bodyguard.
---
Network
Netflix
Director(s)
Rightor Doyle
Writer(s)
Rightor Doyle
Air Date
4/24/2019
Introduced This Episode
Daphne
D'Arcy Carden
Andrew
Eric Berryman
Images and text in this post may contain affiliate links which, if a purchase is made, we'll earn money or products from the company. Affiliate links and external links have an upward facing, superscript, arrow.
I Just Don't Want Him Calling Me Mother: Andrew, Daphne, Tiff, Pete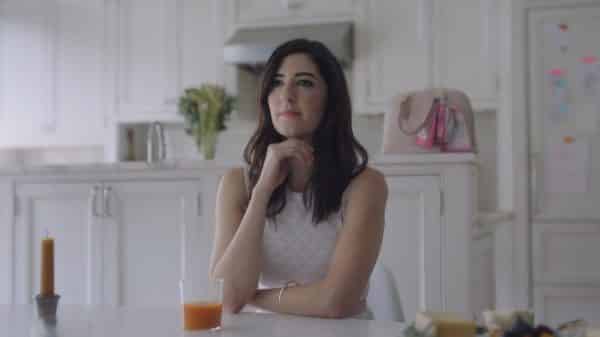 As Tiff said, many men are repressed. Andrew, Daphne's husband, is and Daphne honestly isn't into the idea of helping him opening up. Well, at least personally. So she hires Tiff to tickle him and get him to laugh, moan and strangely shout "MOTHER!" Which troubles her since he does provide a nice house, kids, and all she dreamed of growing up, but this wasn't part of the vows.
Leading to Pete, who is stuck with Daphne, offering, for $200, the ability for Daphne to release some pent up feelings. Mostly by punching him in the face. Which Tiff gets mad at him doing since this is another example of him undercutting her and with her trust issues, he is dancing on her nerves.
Why Must You Make This Date So Complicated?: Josh, Pete, Tiff
Though it isn't just the Daphne situation but also Pete going on a date with Josh. After all, if Pete gets into a full-blown relationship, what does that mean not just for their professional relationship but their personal one? Will he just not hang out with her anymore? This question lingers in her mind but isn't spoken.
But, at first, it seemed Tiff may not have anything to worry about since Josh is a very sexualized man who thinks a go-go bar makes for a good first date. In Pete's mind, however, it doesn't since he is a southern gay boy and wants to be treated with some air of decorum. So the compromise is coffee and watching joggers bounce around in their shorts.
Not All Men: Doug, Kate, Professor Charles, Tiff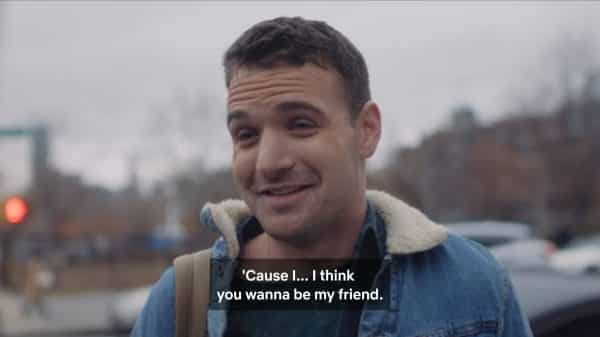 Professor Charles proves himself to be a creep and this is shown by him pressuring Kate. Thus showing that Kate was more so a teacher's pet, to get an A, than having any romantic interest in Professor Charles. Luckily for her, Tiff shows up and interrupts, and nearly breaks Professor Charles' arm. Leading to her deciding just to leave class for the day since she can't deal with that man.
Following close behind is Doug who wants to know what happened. This isn't something Tiff really wants to say since she is a bit jealous of Doug's assumed relationship with Kate. Add on she is just private in general and it makes Tiff very hesitant. Yet, Doug is persistent, without being creepy, so she sets a date for them to hang out – as friends.
Highlights
Tiff Whooped Professor Charles' Ass!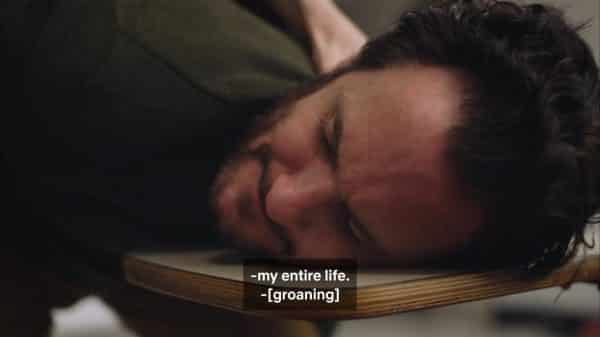 Let's just begin with, despite how Tiff and Kate seemingly didn't seem eye to eye, she came to her rescue without a second thought. That's comradery, and basic human decency, right there. But her damn near breaking Professor Charles' arm! PRICELESS!
The Doug Possibility
While I am an advocate of leads being single, unfortunately, most characters only really grow due to relationships. And while Tiff does have Pete, and she had a bit of a breakthrough with him in the last episode, the next step is having a healthy relationship. Even if just with a straight boy who may genuinely just want to be friends – since Tiff scares him.
Josh and Pete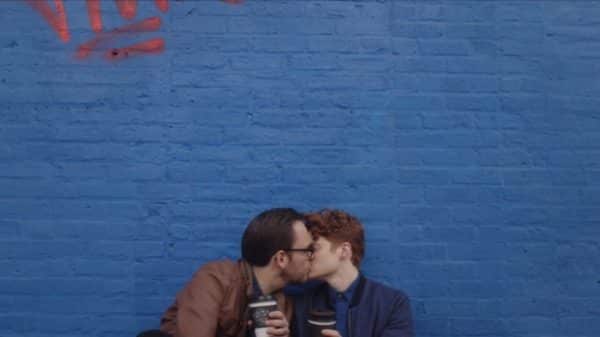 What I love about this combo is Josh is the complete opposite of Pete. Josh is a borderline stereotype of a hypersexualized gay man. On the flip side, Pete is conservative or, better said, traditional. But we also have an age difference. One which could lead to some interesting conversations between the generations and give us, a diverse view on what it means to be gay in America's east coast.
More of Andrew and Daphne Please!
I don't believe since the first season of The Good Doctor have I ever loved the guest stars as much as I do the first season of BONDiNG. There is just something about them which matches the quirky nature of seeing a dominatrix and assistant on and off work. Plus, they more so bring the comedy than anything else on the show. For watching a grown man shout "Mother!" when tickles she confuses the mind until laughter.
Follow Wherever I Look on Twitter, Like us on Facebook and Subscribe to the YouTube Channel.
[ninja_tables id="34651″]
Tiff Whooped Professor Charles' Ass! - 90%
The Doug Possibility - 85%
Josh and Pete - 84%
More of Andrew and Daphne Please! - 86%
The progression of the show, like Tiff slowly opening up, makes this being the halfway point a bit depressing. Yet, with the Doug possibility, her whooping Professor Charles' ass, and Pete in the process of gaining a boyfriend, I'm giddy. Add in the perfect clients, who, like Fred, you hope are reoccurring, and this show is slowly becoming an unexpected favorite.
---
Follow, Like, and Subscribe
Community Rating: 0.00% (0) - No Community Ratings Submitted (Add Yours Below)