Black Lightning: Season 1/ Episode 9 "The Book of Little Black Lies" – Recap/ Review (with Spoilers)
Thunder & Black Lightning have their first official outing together as Jennifer deals with the family secret. Network CW Director(s) Tawnia McKiernan Writer(s) Keli Goff Air Date 3/20/2018 Reconciling With The Past: Gambi We dig ever so slightly into Gambi's past work for the ASA, and it seems one of his primary tasks was scouting…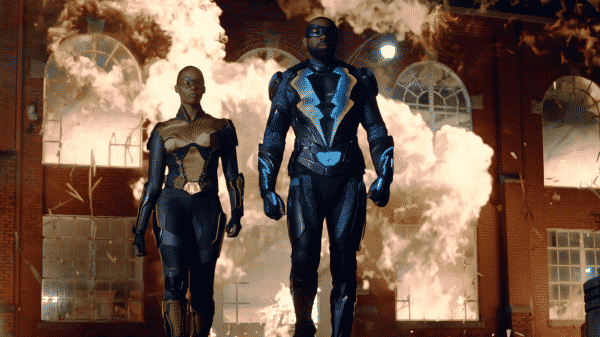 Thunder & Black Lightning have their first official outing together as Jennifer deals with the family secret.
---
Network
CW
Director(s)
Tawnia McKiernan
Writer(s)
Keli Goff
Air Date
3/20/2018
Reconciling With The Past: Gambi
We dig ever so slightly into Gambi's past work for the ASA, and it seems one of his primary tasks was scouting for meta-humans. Of which, as he tries to find out who made the weapons which framed Jefferson, he comes across a holding facility where he sees one boy he exposed. Someone with amazing jump abilities.
Commentary
Considering there aren't current plans to bring Black Lightning into the Arrow-verse, there being conversations about trying to get Static Shock on the show, and Jennifer name dropping Vixen, it does make you wonder if any of them may be in those containers. If not, on the flip side, villains of the DC universe in there. Because, with DC kind of mimicking Marvel in universe building, who is to say Black Lightning may not end up the focal point for a Black superhero universe?
Family Secrets: Jennifer, Anissa, Lynn, Jefferson
After confiding with Anissa in the last episode, the band-aid just gets ripped off. With Jennifer desiring normalcy, even pursuing denial to a point, Anissa exposes herself and Jefferson as heroes. Something Lynn isn't too happy about for her dealing with it was hard, Anissa dealing with it was confusing, and they were adults. So imagine how Jennifer would deal with it, is the issue at hand.
Luckily, while highly upset she was kept from knowing the truth, things eventually smooth over with a viewing of The Princess and the Frog
.
Commentary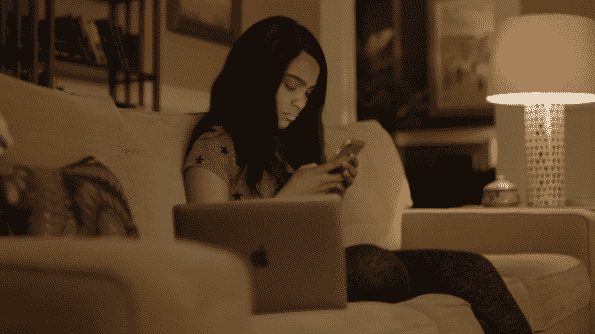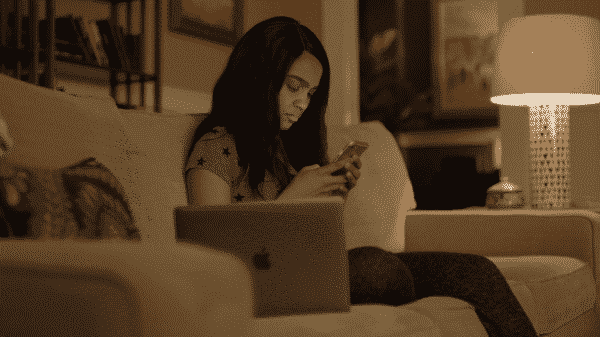 With Jennifer talking about perhaps not joining the crusade, pursuing to be normal, it makes you wonder if she may stick to that or not. Many characters before her have said those lines but find themselves dragged in, complaining until they find purpose, just like her. But, how interesting would it be if she really did push the idea of crime not being her problem to solve but leaving that to Anissa and her dad? Taking a different approach to someone with superpowers and not making them something comical in trying to be normal but really show how gaining powers isn't always a call to action. Sometimes it is nothing but a cross to bear.
The First Mission: Anissa, Jefferson, Henderson
With Jefferson seeing Green Light in a similar vein to crack, he wants to make a major push to get it off the streets and it all begins with following the road Jefferson's father left. That is, going through his files, finding this payment to him by the Bends Corp, learning about their properties, and taking down at least one of their labs.
While this happens, Henderson is tasked with trying to do more but with evidence destroyed and dirty cops, his hands are tied. But, with some vacation time saved up, he plans to go above and beyond the call of duty. Leading to him getting some incriminating photos and even showing up to keep Jefferson, as Black Lightning, from being shot while Black Lightning is destroying one of Bends Corp's labs.
Making it seem, Black Lightning, with Thunder and Henderson by his side, he is more than ready for a war against Martin Proctor and the ASA. With Gambi's help or not.
Commentary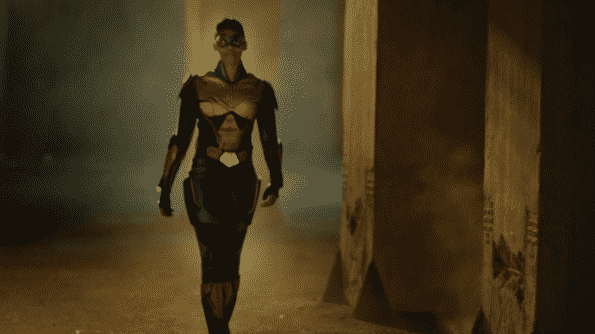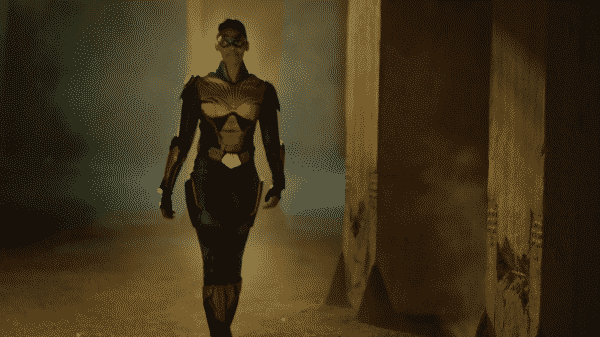 While Gregg Henry has the look and voice of a villain, the fact he was found at one of his labs seemed really off to me. How are you going to be some kind of boss yet you are doing the lowly work of heading to one of your labs? Much less, not even during day hours but at night. Surely he has minions who report to him that could do this right or are we to believe he is a hands-on kind of guy? Someone who really doesn't walk around with a meta-human protecting him instead of two soldiers, well trained and weaponized, but still no match for any meta-human with someone watching their back.
But, with Black Lightning showing up and really pissing him off, maybe these assassins Proctor was talking about will hurry their behinds up. Though Proctor made a good placeholder with his introduction, now he just seems to be part of the transition team until we get someone worthy of Lady Eve's screen time.
Highlights
Seeing all those meta-humans who can become heroes and villains within this series or possible spin-offs.
Jennifer fighting against the idea that having powers obligates you to become a hero.
Low Points
Proctor lost his luster as a villain and it didn't make sense for him, someone who seems high up, to be visible in lab/ shipper for his drug.
---
Follow Wherever I Look on Twitter or Like us on Facebook.
---
Previous Episode's Recap
[visual-link-preview encoded="eyJ0eXBlIjoiaW50ZXJuYWwiLCJwb3N0IjoxOTIzNiwicG9zdF9sYWJlbCI6IlBvc3QgMTkyMzYgLSBCbGFjayBMaWdodG5pbmc6IFNlYXNvbiAxLyBFcGlzb2RlIDggXCJSZXZlbGF0aW9uc1wiIC0gUmVjYXAvIFJldmlldyAod2l0aCBTcG9pbGVycykiLCJ1cmwiOiIiLCJpbWFnZV9pZCI6MTkyNDAsImltYWdlX3VybCI6Imh0dHBzOi8vd2hlcmV2ZXItaS1sb29rLmNvbS93cC1jb250ZW50L3VwbG9hZHMvMjAxOC8wMy9CbGFjay1MaWdodG5pbmctU2Vhc29uLTEtRXBpc29kZS04LVJldmVsYXRpb25zLUx5bm4ucG5nIiwidGl0bGUiOiJCbGFjayBMaWdodG5pbmc6IFNlYXNvbiAxLyBFcGlzb2RlIDggXCJSZXZlbGF0aW9uc1wiIC0gUmVjYXAvIFJldmlldyAod2l0aCBTcG9pbGVycykiLCJzdW1tYXJ5IjoiR2FtYmnigJlzIHN0cnVnZ2xlcyB0byBrZWVwIGhpcyBwYXN0IGluIHRoZSBzaGFkb3dzIGFzIHRoZSByZWNrb25pbmcgY29tZXMgd2l0aCBMYWR5IEV2ZeKAmXMgbXVyZGVyLiIsInRlbXBsYXRlIjoiZGVmYXVsdCJ9″]
---
Follow, Like, and Subscribe
Community Rating: 0.00% (0) - No Community Ratings Submitted (Add Yours Below)