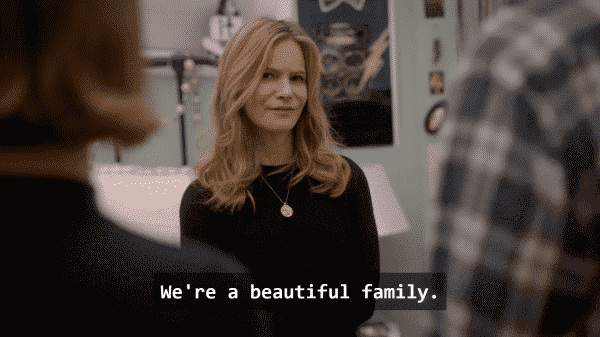 ---
Community Rating: 73% (10)
---
Both Casey and Doug show their cruel side in this episode. Leading to Elsa and Paige having hurt feelings and Sam standing up for himself.
Putting Casey First: Casey
With this opportunity to go to Clayton, Casey, with some hesitation, looks at it like gaining freedom. For while she loves Sam dearly, he can be suffocating. If only because, as seen with Elsa, he can potentially take over your life.
But, unlike Elsa, Casey isn't Sam's mom. She is his little sister. Someone who wants something of her own, a place where she doesn't necessarily have to look after Sam and worry when he disappears. Since that would mean freedom.
Commentary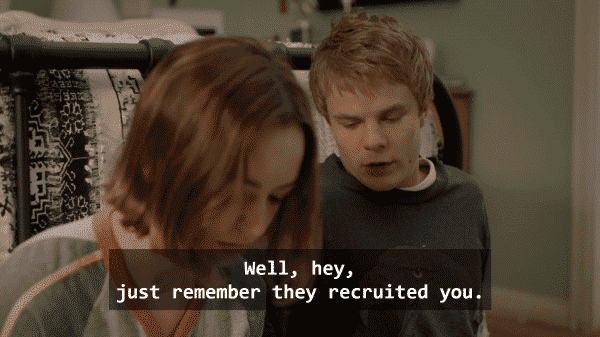 I really do wonder if what we are seeing maybe the first time Casey has really tried to have a life outside Sam. Granted, she has track, but outside of that, her life mirrors Elsa's in a way. She has to make sure Sam eats lunch, is pretty much on call during the school day to handle his affairs, and is dealt unrealistic expectations in terms of what she should be doing for the boy. At least in my opinion.
And while you know a lot of it is done out of love, there comes a point where you have to wonder if it isn't love anymore but routine? A routine which, based on Casey's actions, she seemingly is growing tired of. Hence her wanting to get away from her family and stop being Sam's daytime babysitter.
Who Are You As An Individual?: Elsa, Doug, Nick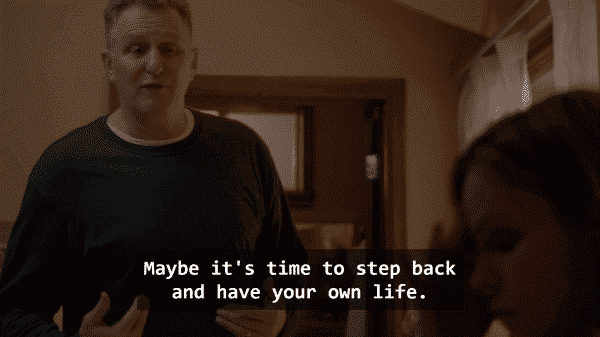 With a birthday invite from Nick, Elsa once more feels the need to try to strengthen the bond of her fragile family. After a 5 hour conversation, she agrees to figure out a way for Casey to go to Clayton, if she gets in. She tries to be more affectionate and just appreciate what she has.
However, Doug ruins this. With learning he hasn't told Chuck, someone he has worked with for 5 years, Sam is autistic, it ruins everything. Then, to make things worse, Doug questions who Elsa is when she isn't a mom or talking about autism. Something which hurts her enough to go into a sort of shell.
A shell she leaves by showing up to Nick's birthday party and making out with him.
Commentary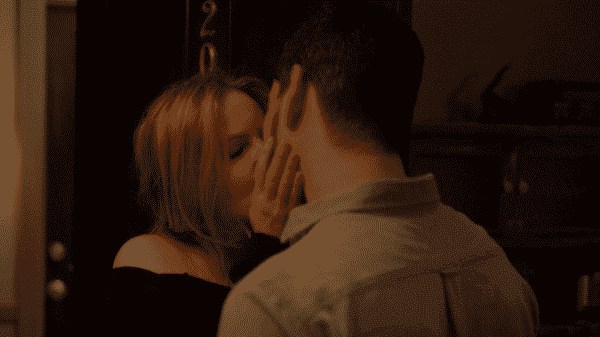 Increasingly, I don't blame Elsa for cheating. As nice as Doug is, he can say and do some really cruel things. Like, I can't even imagine he has been fully forgiven for abandoning her when he learned Sam's diagnosis. That probably still looms over their relationship, alongside the amount of distance there has long been between him and Sam compared to him and Casey.
I mean, just imagine the idea of your partner seemingly never making the effort to get to know their son after some awkward, if not failed, attempts. Maybe even seeing Sam try to connect with his dad and get brushed off. For while Sam isn't the hugging and all up in your face kind of kid with autism, it shows he does desire connection. Hence his relationship with Zahid. He may not understand him but Zahid's acceptance of Sam and him working with Sam's quirks has led to a strong bond. One where, even as Zahid is trying to make out with his girl, he doesn't get mad at Sam for interrupting or staring. He helps Sam with his problem, asks his girl for input, and then goes back to making out.
It may not be perfect to some, but for Sam, it is perhaps all he can ask for. Someone to take him seriously, not treat him or call him weird, and just let him be himself. With maybe the occasional pointer to be a better version of himself from time to time.
Most People Don't Even Try To Get Me: Sam, Paige, Casey
Paige is annoying as hell. She is loquacious, has to touch everything, and even steals Sam's sweat-shirt. Yet, she does try to understand Sam through researching ASD [note]Autism spectrum disorder[/note], she is learning the proper terminology when referring to Sam's autism, and recognizes that some of her ways, of course, will lead Sam to odd decisions. Like locking her in his closet after she decides to touch everything and dare go for Edison.
But the question becomes: What is the appeal? This is something Casey wonders for while it's nice she thinks Sam is cute and admires his honesty, so comes the question of what will she do when Sam becomes willing to rely on her? Can she handle when he isn't at his best but at his worse? And you begin to understand that while Elsa and Casey may treat Sam differently, their worries are similar.
Though for Paige, while she admires Sam's honesty, what Casey says leads her to breakup with Sam. Something Sam is quite upset about for while he found Paige annoying, having someone really try to get him hasn't happened often. As noted, it did with Zahid, but he is a guy. Sam wants a girlfriend and Paige makes an effort to be a good one. So after telling off Casey he, the next day, marches into Paige's class and wins his girl back with a penguin necklace, so she can have something of his without taking his clothes, and a kiss. A kiss she initiates but Sam doesn't pull away from.
Commentary
I can't wait for the next episode to hear what Sam thought of that kiss. Especially since the only one who really has any physical contact with him is Casey, usually in the form of her hitting him. Outside of that, no one has really touched Sam so for Paige to be up close and personal is something.
Yet, what Casey says has started to get some gears moving in my head. She asks if Paige is desperate or even sees Sam as a science experiment. Both of which she denies. However, there does come a question if, as she does all this research, is she really prepared to be with Sam for the long haul? Much less, what will happen when Sam meets her parents? A question answered in a later episode, but at this point, it is hard to fathom their reaction. That is, unless they are liberals who are so about being politically correct it means nothing to them.
Other Noteworthy Moments
Overall
Highlights
Sam's first kiss and his grand gesture to win Paige back.
Us seeing the dark side of Doug, Casey, and Sam.
Zahid being willing to set aside his own pleasure to make sure Sam is good and has answers to his probing questions.
On The Fence
Does anyone really care about Julia's relationship to Miles?
Notes Section
(Episode Title: That's my sweatshirt | #5)