Home
Tags
Atypical: Season 1
Best Of Forgiveness is a conversation, not a decision. — "This morning's therapy session was about Forgiveness" when you find something good in this world, you'd best hold on. With love, not desperation. — Queen Sugar:...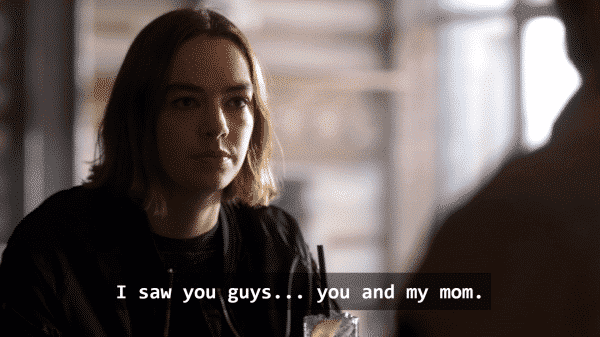 Atypical ends with all that made it great. Cringey moments paired with heartfelt ones alongside cute relationships and the question of: was Elsa's affair necessary? Sorry For Pushing You Away: Casey, Evan, Sam While Casey is...
It becomes clear Paige may still be Sam's practice girlfriend and Elsa gets caught with Nick. What Is Love?: Sam, Paige, Zahid, Julia Paige blurts out that she loves Sam and with that comes this sort...
As the Winter Formal comes around, so comes a lot of drama. Of which Casey and Sam find themselves in the middle of. High Confessions: Elsa, Casey, Sharice As Elsa leaves Nick's bed once again, she...
Both Casey and Doug show their cruel side in this episode. Leading to Elsa and Paige having hurt feelings and Sam standing up for himself. Putting Casey First: Casey With this opportunity to go to Clayton,...
It's a good episode for Doug and Elsa's kids. Casey breaks a track record and gets recruited to a fancy school and Sam gets a girlfriend. Breaking Records and Causing Problems: Casey, Doug, Sam, Elsa,...
We officially learn what Doug did and also see how Elsa reacts to everyone not needing her as much. Julia's Influence and The Reaction: Sam, Zahid, Julia, Elsa, Nick Sam, Zahid, Julia, Elsa With a girl named...
Sam get's his first taste of heartbreak as Casey maybe getting her first taste of what love is. Meanwhile, as Doug makes headway with Sam, he might be losing Elsa. Collected Quote(s) People think I don't...
Atypical can and should become a hit for Netflix. If only because it isn't trying to be a hit and reminds you why Netflix used to be on such a pedestal. For this is...