After dancing around it for awhile, we finally get a full episode of Violet's past. At least from meeting Major Gilbert to the height of his military career.
---
Network
Netflix
Director(s)
Taichi Ishidate
Writer(s)
Reiko Yoshida
Air Date
3/1/18
He Taught Me Everything I Know, Besides Violence: Diethard, Gilbert, Violet
It isn't clear what life Violet had before Gilbert, but what is made clear is that her life before him was empty. I'm talking, the girl didn't know how to read, write, and seemed to have an extremely limited vocabulary. Plus, she was quite feisty. To the point, you have to wonder how in the hell did Diethard even manage to get her all the way to Gilbert's home without bite marks and scratches?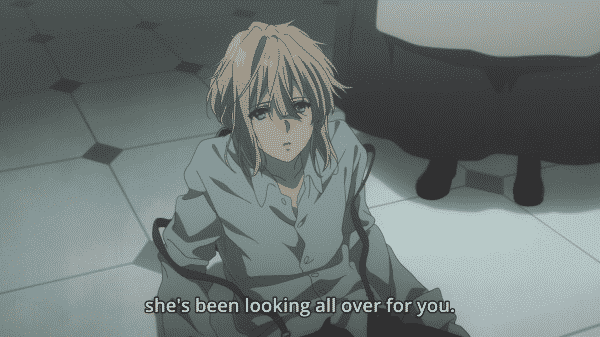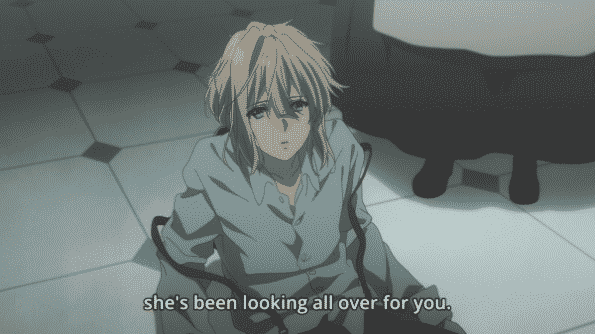 And yet, he did and though Violet was a bit rough with Gilbert's attendant, she quickly became attached to Gilbert's kindness. Seemingly overnight. And because of him being so kind to her, giving her a name, teaching her new things, and giving her that brooch, her loyalty was absolute but not necessarily asked for. In many ways, she became his personal bodyguard and did nearly everything, even if it meant sacrificing her possible life, to keep him safe and alive. Even as bullets flew.
The Final Battle and His Final Moments: Gilbert, Claudia, Violet
Which is really seen in The Battle of the Intense. A battle which ended the war, by all means made Gilbert a hero but also was a bloodbath. Being that they were storming an HQ, a major one, men died left and right and Gilbert could have died so many times. All of which he knew so when Claudia and he were joking around and Claudia talked about Violet working for him, he thought it was a good idea. Perhaps knowing that he was not going to return from this mission alive. Be it because of how dangerous it was or him maybe not wanting to.
It is all rather hard to say if Gilbert wanted to die or not, but what is clear is that despite all Violet did to keep him alive, one moment of joy, as he thinks they are within the final hour, led to Gilbert getting shot, in the head, and it seeming all over from there.
I Think I Always Knew: Violet, Diethard, Claudia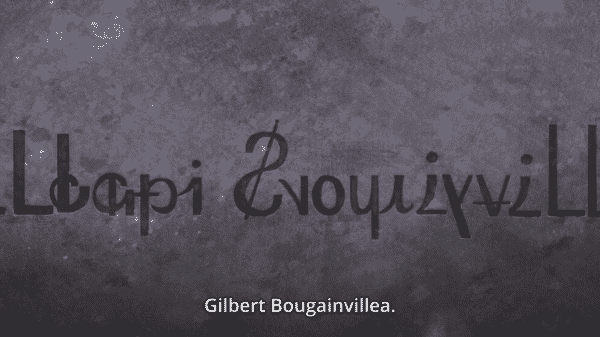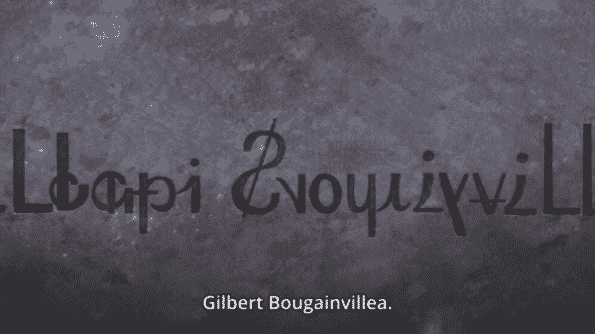 Yet, despite seeing Gilbert getting shot like that, Claudia saying he is dead, even Gilbert's kin Diethard, Violet refuses to believe it. So, she makes her way to Gilbert's home, the first place she could perhaps call home, and see if his attendant knows where he is. Leading her to only find a grave made for him, and reality starting to finally settle in.
Highlights
The Past Revealed
With the way Diethard spoke about Violet, when he encountered her in the not too distant past, he sparked a real interest in Violet's background. Of which, like with many shows, we got bits and pieces, but never a full-length episode. That got solved with this one and while I won't say I was overwhelmed with the details, or even emotionally, with what we are given, it did answer some questions.
Primarily in terms of the person Gilbert was. For being presented with a random child is very weird to me and yet, Gilbert just ran with it. In fact, between seeing her as a sister or his child, you can see a rather cute bond was formed between the two. Even in terms of short periods of quality time as he gave her books to read and taught her how to write.
On The Fence
Shouldn't This Be a More Emotional Episode?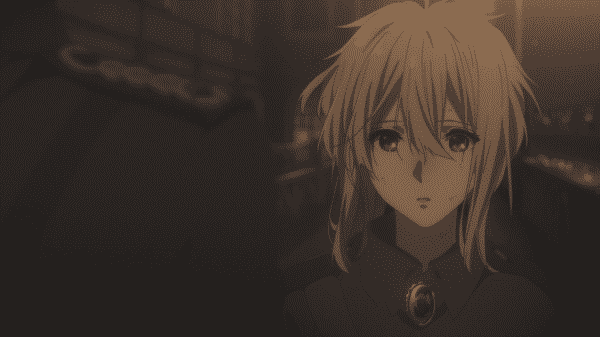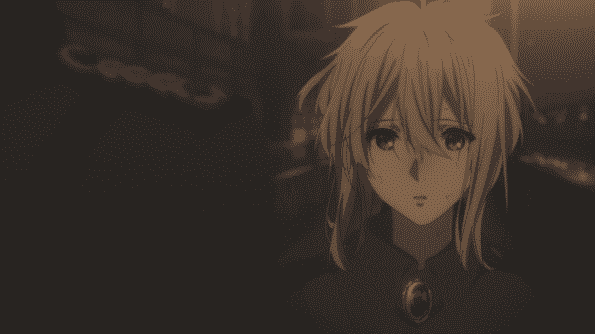 Yet, again, there is nothing tear-inducing here. Instead, what you get is the type of story which seemingly is given to us just so the show can move onto whatever they want to go into next. "You wanna know Violet's past so bad? Here, take it so that you can drop the damn subject" is kind of the vibe. For even when it comes to Violet getting her brooch, the first thing she ever wanted and was able to have, it didn't hit as hard as you probably would assume it did.
And, to be honest, while it was nice to see Gilbert and Violet interact, now I'm pushed to wonder how was Violet surviving before Diethard found her and how in the world did he convince her, or force her, to come with him? For even before military training, which made her a killing machine, she had a bit of a spitfire to her.
---
Follow Wherever I Look on Twitter or Like us on Facebook.
---
Previous Episode's Recap
[visual-link-preview encoded="eyJ0eXBlIjoiaW50ZXJuYWwiLCJwb3N0IjoxNzcwNCwicG9zdF9sYWJlbCI6IlBvc3QgMTc3MDQgLSBWaW9sZXQgRXZlcmdhcmRlbjogU2Vhc29uIDEvIEVwaXNvZGUgNyBcIk5hbWVsZXNzXCIgLSBSZWNhcC8gUmV2aWV3ICh3aXRoIFNwb2lsZXJzKSIsInVybCI6IiIsImltYWdlX2lkIjoxNzcwNiwiaW1hZ2VfdXJsIjoiaHR0cHM6Ly93aGVyZXZlci1pLWxvb2suY29tL3dwLWNvbnRlbnQvdXBsb2Fkcy8yMDE4LzAyL1Zpb2xldC1FdmVyZ2FyZGVuLXMxZTctQ3J5aW5nLmdpZiIsInRpdGxlIjoiVmlvbGV0IEV2ZXJnYXJkZW46IFNlYXNvbiAxLyBFcGlzb2RlIDcgXCJOYW1lbGVzc1wiIC0gUmVjYXAvIFJldmlldyAod2l0aCBTcG9pbGVycykiLCJzdW1tYXJ5IjoiQWZ0ZXIgVmlvbGV0IGhlbHBzIGEgbWFuIGhlYWwgZnJvbSBhIHZlcnkgdHJhdW1hdGljIG1vbWVudCwgc2hlIGlzIGZvcmNlZCB0byBjb21lIHRvIHRlcm1zIHdpdGggdGhlIHRydXRoIHNoZSBoYXMgYmVlbiBhdm9pZGluZyBhYm91dCBoZXJzZWxmIGFuZCBNYWpvciBHaWxiZXJ0LiIsInRlbXBsYXRlIjoiZGVmYXVsdCJ9″]