Violet Evergarden: Season 1/ Episode 1 [Series Premiere] – Recap/ Review (with Spoilers)
While beautifully animated, some may find struggle to find meaningful substance behind Violet Evergarden's awe-inspiring visuals. Network Netflix Creator Kana Akatsuki Director(s) Taichi Ishidate Writer(s) Reiko Yoshida Air Date 1/11/2018 Noted Cast Violet Yui Ishikawa Benedict Kouki Uchiyama Gilbert Daisuke Namikawa Tiffany Toshiko Sawada Hodgins Takehito Koyasu The Introduction After a currently unnamed war, Violet…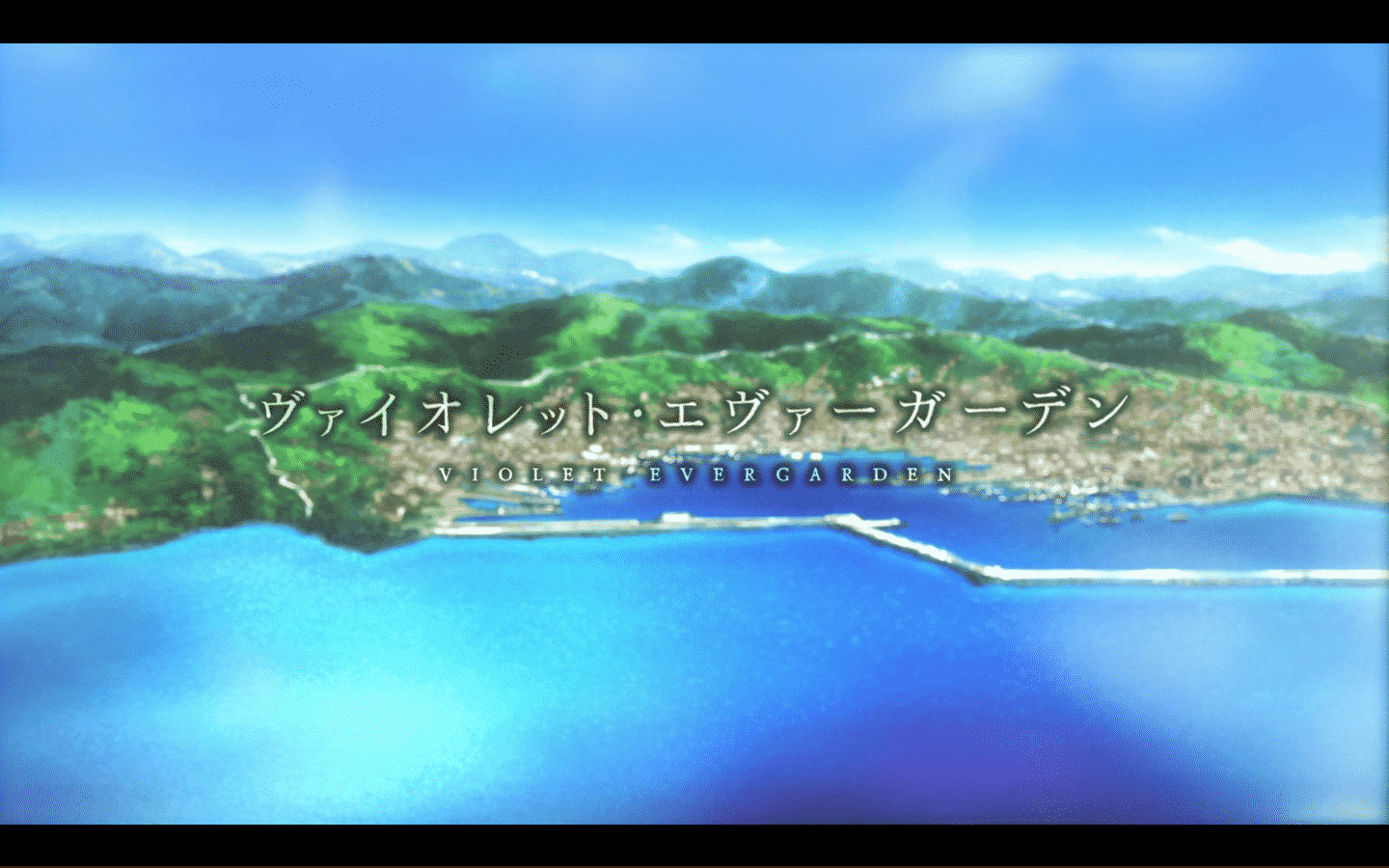 While beautifully animated, some may find struggle to find meaningful substance behind Violet Evergarden's awe-inspiring visuals.
---
Network

Netflix

Creator

Kana Akatsuki

Director(s)

Taichi Ishidate

Writer(s)

Reiko Yoshida

Air Date

1/11/2018

Noted Cast

Violet

Yui Ishikawa

Benedict

Kouki Uchiyama

Gilbert

Daisuke Namikawa

Tiffany

Toshiko Sawada

Hodgins

Takehito Koyasu
---
The Introduction
After a currently unnamed war, Violet has found herself in a rural hospital with new arms and no sign of Major Gilbert. A man who seemingly, since she was a young girl, has looked out for her and has become a bit of a crush for her. Thus making his absence worrisome, especially when a man, former Lieutenant Hodgins comes to pick her up from the hospital and utterly avoids talking about major Gilbert.
Instead, he just relays the war is over and Major Gilbert wanted Violet to live with the Evergarden household. However, after a bit of a slight against the lady of the house, Tiffany Evergarden, it is decided maybe it isn't best for her to stay there. Thus forcing Hodgins to take her into his care and putting her to work in his postal service. A job which she takes to a little too well, under the leadership of Hodgin's childhood friend Benedict, so it becomes clear she may need a bit more attention than first assumed.
But, with Violet having long just been a soldier, without the social niceties most people, never mind young women, usually learn, it seems what she really wants to be is an Auto Memory Doll. These group of ladies, under Hodgin's employment, help write letters for the illiterate and while usually, those hired already have a grasp on essential emotions, Violet will be one learning as she goes.
Other Noteworthy Facts & Moments
Violet was in the hospital for around 4 months.

The unnamed war went on for about 4 years.
Question(s) Left Unanswered
Is this a steampunk kind of show?

Considering the look of the show, how does Violet have such a fancy looking hand for a replacement?
On The Fence
Violet Is Interesting Enough
With being the namesake of the show, you'd have to hope the lead is interesting, and she kind of is. On one hand, considering she is a soldier who seemingly is just now starting to understand emotions and feelings, after spending who knows how long in battle, is intriguing. Yet, at the same time, she isn't one of those types of characters whose look, presence, dialog, or potential story, hooks you in the first episode.
Faith In A Better Tomorrow
And generally speaking, the only real hook here is how beautiful the animation is and Violet coming to understand what it meant when Major Gilbert said, as his final words, "I love you." Which can either lead to something very touching, if not heartbreaking, as we learn about her life with him, or else something cute, but also creates a bit of air of indifference. It really may just depend on how familiar you are with the formula and how close to it Violet Evergarden decides to be.
Though, there are also the Auto Memory Dolls we meet. Depending on how their purpose and storylines are setup, we could get some quality episodic characters telling them letters to write which could be intriguing. Plus, there is also their backgrounds to dive into which, if as interesting as Violet's sometimes seem, can help bolster things early on as Violet discovers what it is like to live outside of a battlefield.
Violet herself is vaguely interesting, being that there is this vibe she was a child soldier who grew to love her commanding officer. However, while there is blood, talks of war, death, and feelings, the premiere lacks a punch – which is what pushes the Mixed label. When watching a man die and say his final words to someone he loves, platonically or otherwise, doesn't stir something in you, there is a problem.
Now, it could be just how they set it up, but to me, that is a red flag. One which makes me wonder how will they handle other deeply emotional scenes as we deal with how these characters survived the war, if not life itself. But, it is hard to deny the visuals keep you hoping the characters and dialog may not make this all shimmer and no substance. Plus, with a slew of characters introduced, and us just knowing their names, there is hope. And lastly, there are these people who want letters written. Even if our main characters possibly underwhelm us, there is the possibility episodic characters could bring a beating heart to a show which seemingly wants to prove it's alive.
Watch:
Here
[External – Show Is Currently Region Locked]
Follow Wherever I Look on
Twitter
or Like us on
Facebook
.