Koi to Uso (Love and Lies): Season 1/ Episode 4 "The Science of Love" – Recap/ Review (with Spoilers)
It's a lot of what we are already used to in "The Science of Love" to the point it is hard to say the story is moving forward. Inhabitations: Ririna, Yukari Inexperience with love seems to be the only thing holding Ririna back. For, as told, she didn't have a normal upbringing. She didn't have…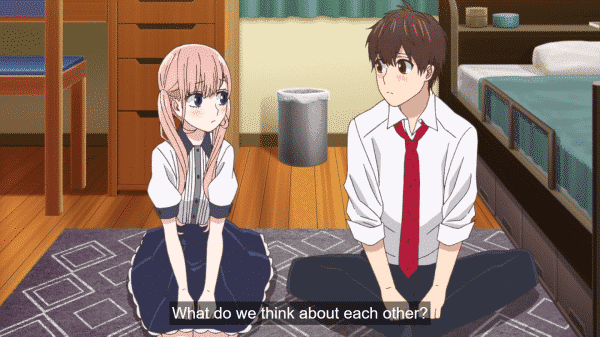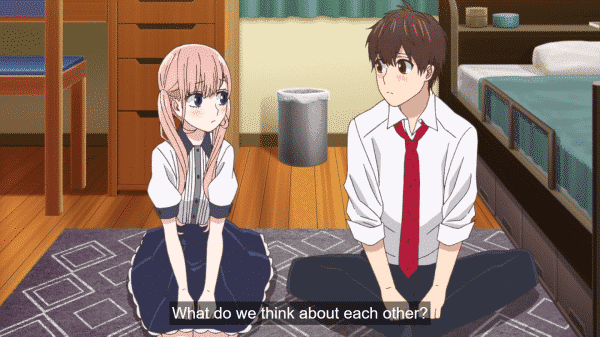 It's a lot of what we are already used to in "The Science of Love" to the point it is hard to say the story is moving forward.
Inhabitations: Ririna, Yukari
Inexperience with love seems to be the only thing holding Ririna back. For, as told, she didn't have a normal upbringing. She didn't have the chance to see many guys her age to develop feelings for. At 10, rather than fall for or relate to a boy, a lonely anatomy model was the closest thing she had to what Yukari and Takasaki do.
Yet, there is a spark when she touches Yukari's hand. However, there is a need to remind herself constantly that he isn't meant for her. The government may have all this data saying they are perfect, yet he loves another. To the point, she can only try to help them be together for who knows if she could win if she stood in the way? I mean, isn't the old saying, "If you can't beat them, join them?" So better to be on the side lines admiring what is going on, hoping your time comes soon than fighting for something, someone rather, the government is trying to force to be yours.
Commentary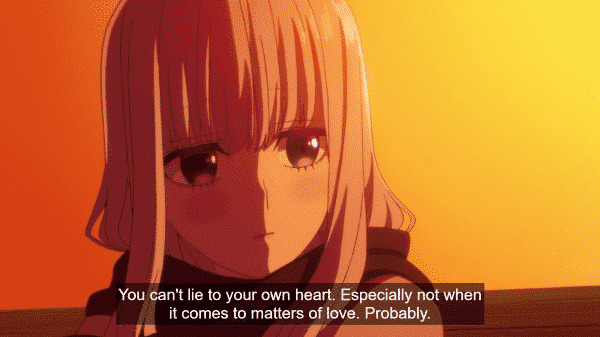 Really the only thing that develops with this Yukari and Ririna storyline is us slowly but surely seeing Yukari feel more guilty about the situation. On top of that, we have Ririna starting to lose face about how she truly feels about Yukari and Takasaki being so close. For while she wants the both of them to be happy, it seems clear she is starting to wonder if she may ever be happy herself. What once was a beautiful romance she got to see up close and personal, maybe learn from, is becoming a possible missed opportunity. But, what does she have to compete with Takasaki?
I mean, really? Takasaki is a childhood sweetheart and while Yukari struggles a little to determine when he first fell in love with her, the fact those feelings are there remains an obstacle. One that the ever so meek Ririna perhaps feels she can't face. Hence why she presses those two to be together, denies the chance of her and Yukari being as compatible as others say, and she tries to avoid fathoming what it would be like if Yukari could care for her. At least, more than friends.
Chosen by Love, Not By Science: Yukari, Takasaki, Ririna, Nisaka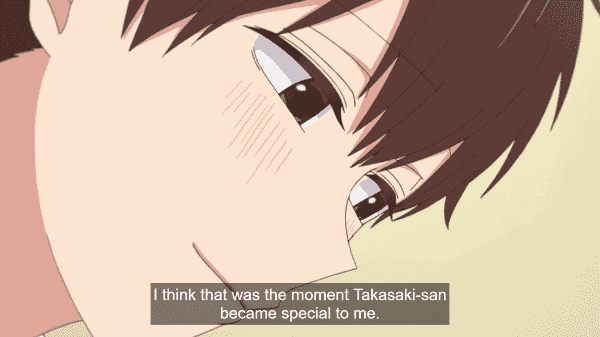 Takasaki still denies getting her notice, but what is pending to happen looms over her. For while her heart may belong to Yukari and she figures he will be her only true love, there isn't much she can do. Fate has been rewritten by a hand which doesn't belong to Yukari nor Takasaki and as much as Ririna may try to intervene, there is only so much she can do. So, at this point, Takasaki is just enjoying the moments she can. For while Ririna may be lenient on what goes on with her matched husband, who knows what Takasaki's match will say or do.
So when Ririna invites Takasaki on a camping trip Yukari's family made for them and Ririna's family, she decides to go. For whatever precious memories she can make, she'll take every opportunity. Though, unbeknownst to her, Nisaka has been invited too.
Commentary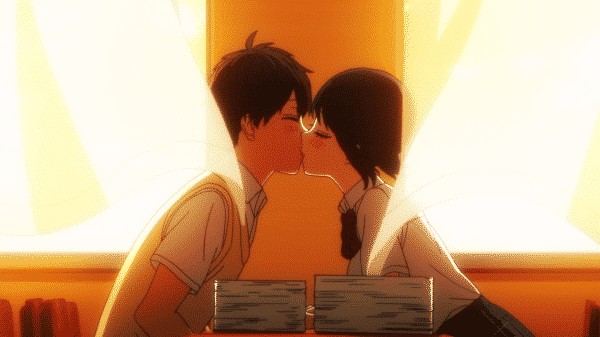 With Nisaka invited on this camping trip, I wonder if he might try to steal a kiss again? For, more than likely, Ririna and Takasaki are going to share a tent and Nisaka and Yukari another. So will another move be made? May Nisaka actually confess and say something?
To me, that maybe the one interesting angle of the show at this point. For everything else, perhaps because there is so little drama involved, is kind of boring. If only because, at most, you feel bad for Ririna, but with her just giving up you feel like you minas well too. Then with Takasaki, there is such a reliance on this whole "They are each other's childhood crushes!" that it is hard to take interest in them being borderline adult crushes.
Partly because they can't officially date, so we can't see them be cute together or nothing. Making it hard to fall in love with them, or even really the idea of them. For they may never leave the honeymoon or infatuation phase. They'll never really have fights or anything like that since they're always aware of the fate society placed on them. So all we may get, based on what has happened thus far, is perhaps some unfortunate realization their time is finite, but the occasional kiss to drown out the voice saying "This cannot last forever."
---
Follow, Like, and Subscribe
Community Rating: 0.00% (0) - No Community Ratings Submitted (Add Yours Below)