Helluva Boss: Season 1/ Episode 1 "Murder Family" [Premiere] – Recap/ Review (with Spoilers)
---
Community Rating: 0.00% (0) - No Community Ratings Submitted (Add Yours Below)
---
This post may contain affiliate links and spoilers. Please read our disclosure policy.
---
Helluva Boss returns with a new case, an official start to its first season, and it deals with someone cheating on the Kindergarten teacher!
---
Director(s)
Vivienne Medrano
Writer(s)
Vivienne Medrano, Brandon Rogers
Aired (YouTube)
10/31/2020
Introduced This Episode
Martha
Jinkx Monsoon
Mrs. Mayberry
Mara Wilson
This content contains pertinent spoilers.
Recap
Your Lying, Cheating Heart – Martha, Mrs. Mayberry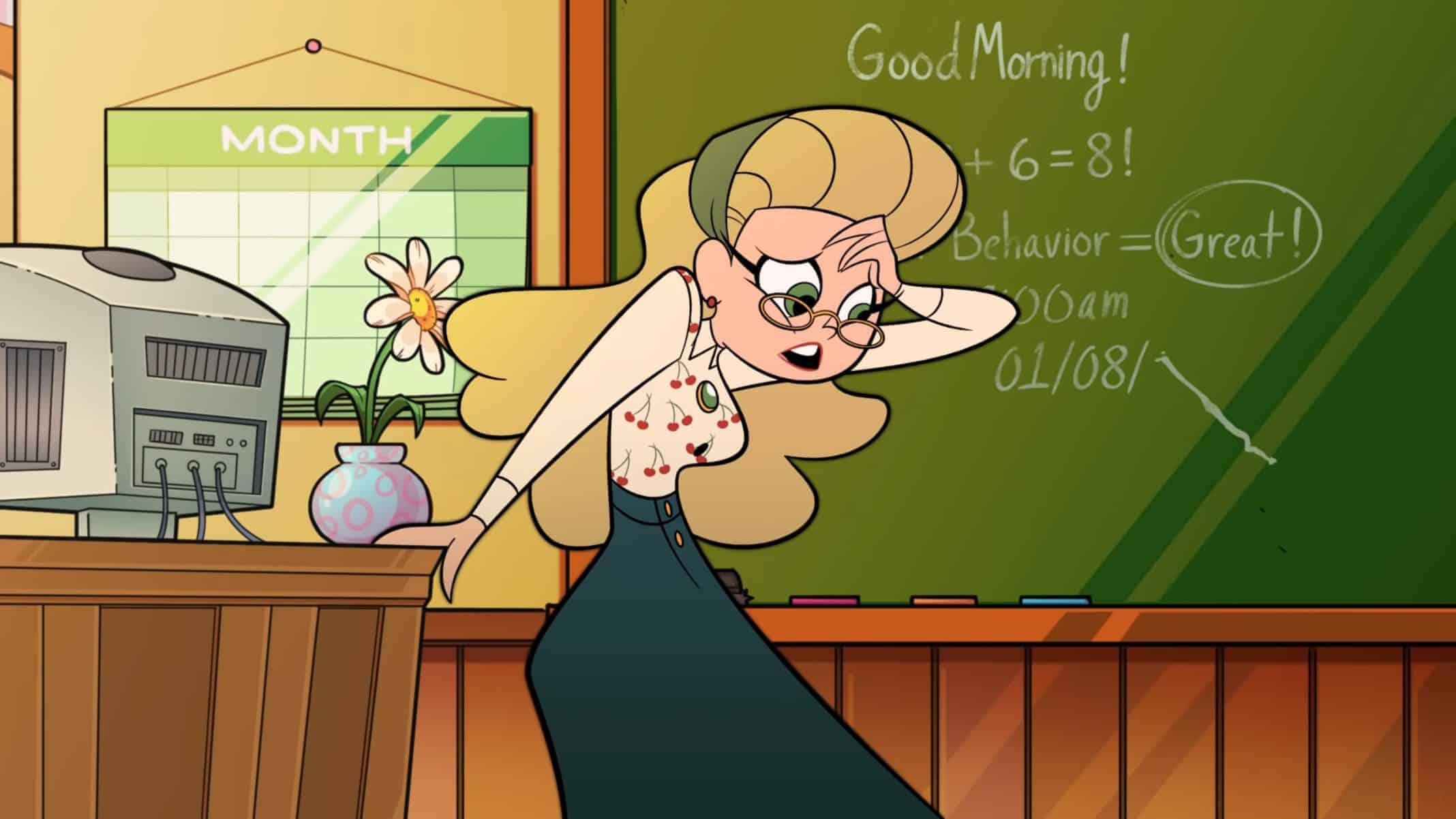 It was a wonderful day at school. Mrs. Mayberry was singing with her children, doing academic work, and then she was reminded she forgot her husband's birthday! But with a quick video call, she hoped to salve the mistake, but then she saw him screwing a woman named Martha. So, she killed her husband, thought she killed Martha, and then committed suicide.
But They Seem Like Such A Nice Family… – Millie, Moxxie, Blitz, Mrs. Mayberry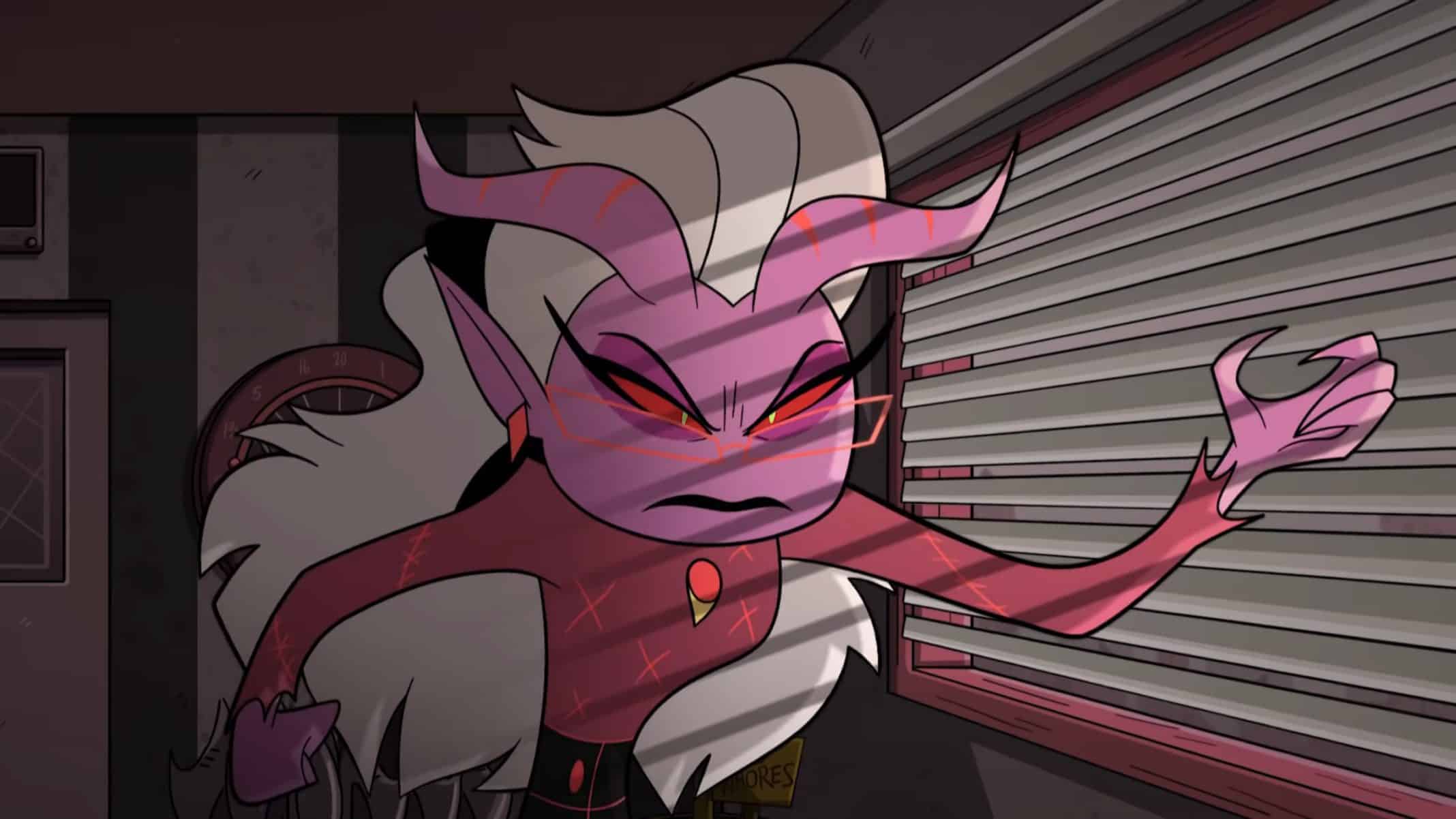 With Martha surviving, some daring to call her a hero, and her making money off of Mrs. Mayberry's failed murder, she wants revenge! One of the problems is that Moxxie has a heart and struggles thinking Martha is that bad or that their family deserves to die. To which Millie tries to remind him that it's their job, but Moxxie continues to struggle. Though with Blitz threatening Moxxie's life, they move on.
Everything Comes with A Price – Stolas, Millie, Moxxie, Blitz, Martha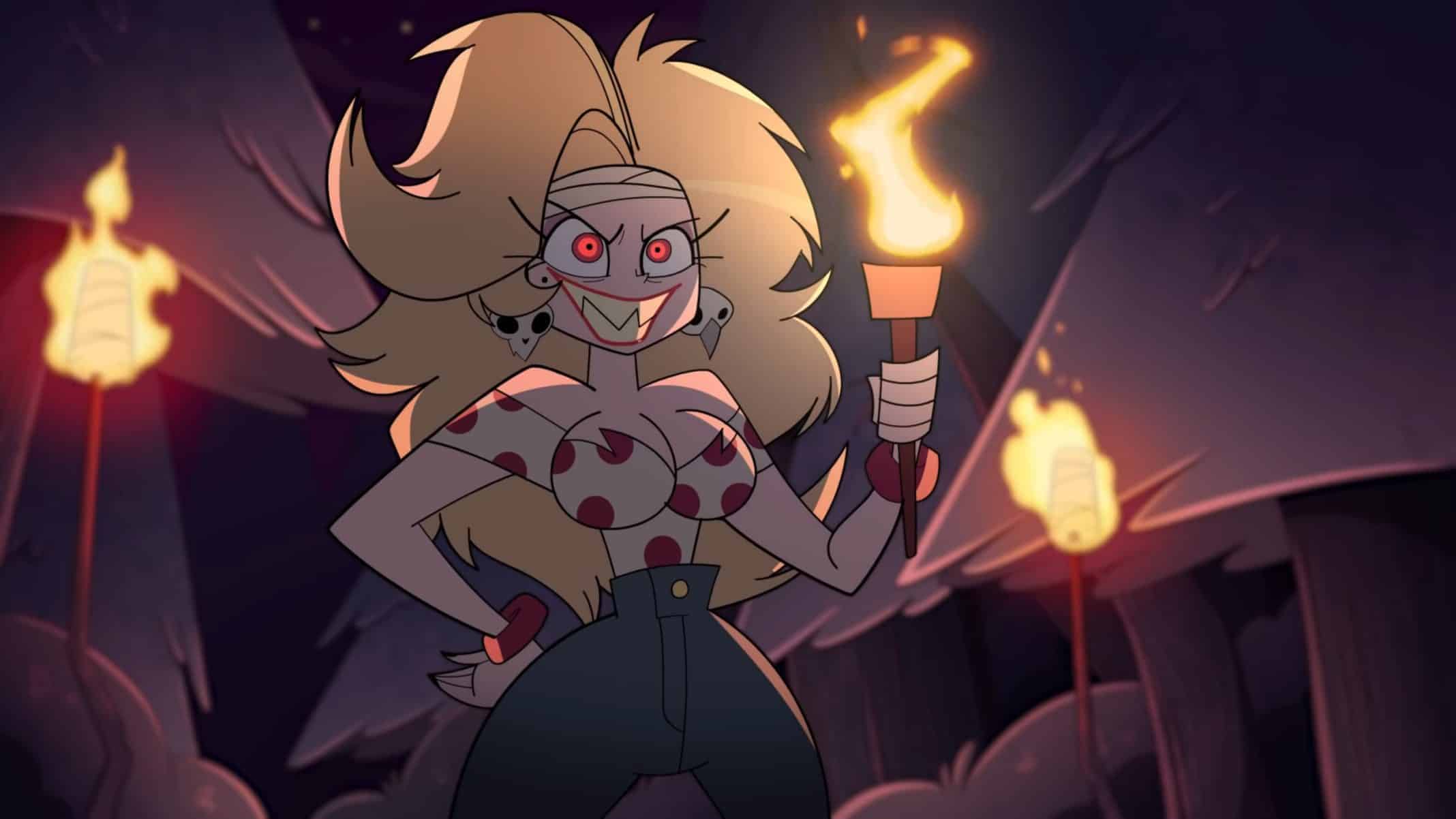 Now, when it comes to killing Martha, things aren't easy. Granted, they could have been if Moxxie just let Blitz shoot Martha in the head. However, he nudged Blitz, so he missed, and they both learned Martha's family is psychotic. Both her husband and two kids. This leads to Millie getting captured, Moxxie as well, and thanks to Stolas wanting to make a deal in which they get some d*** for continued use of the book, Blitz gets captured as well.
Luckily, the kids capture Moxxie, and with him knowing Millie is in danger, he steps up and ends up saving them all by killing Martha. But, considering how complicated he made things, Blitz promises to screw him and his wife if he ever messes up a mission ever again.
Review
Highlights
It's Like The 90s Have Return [86]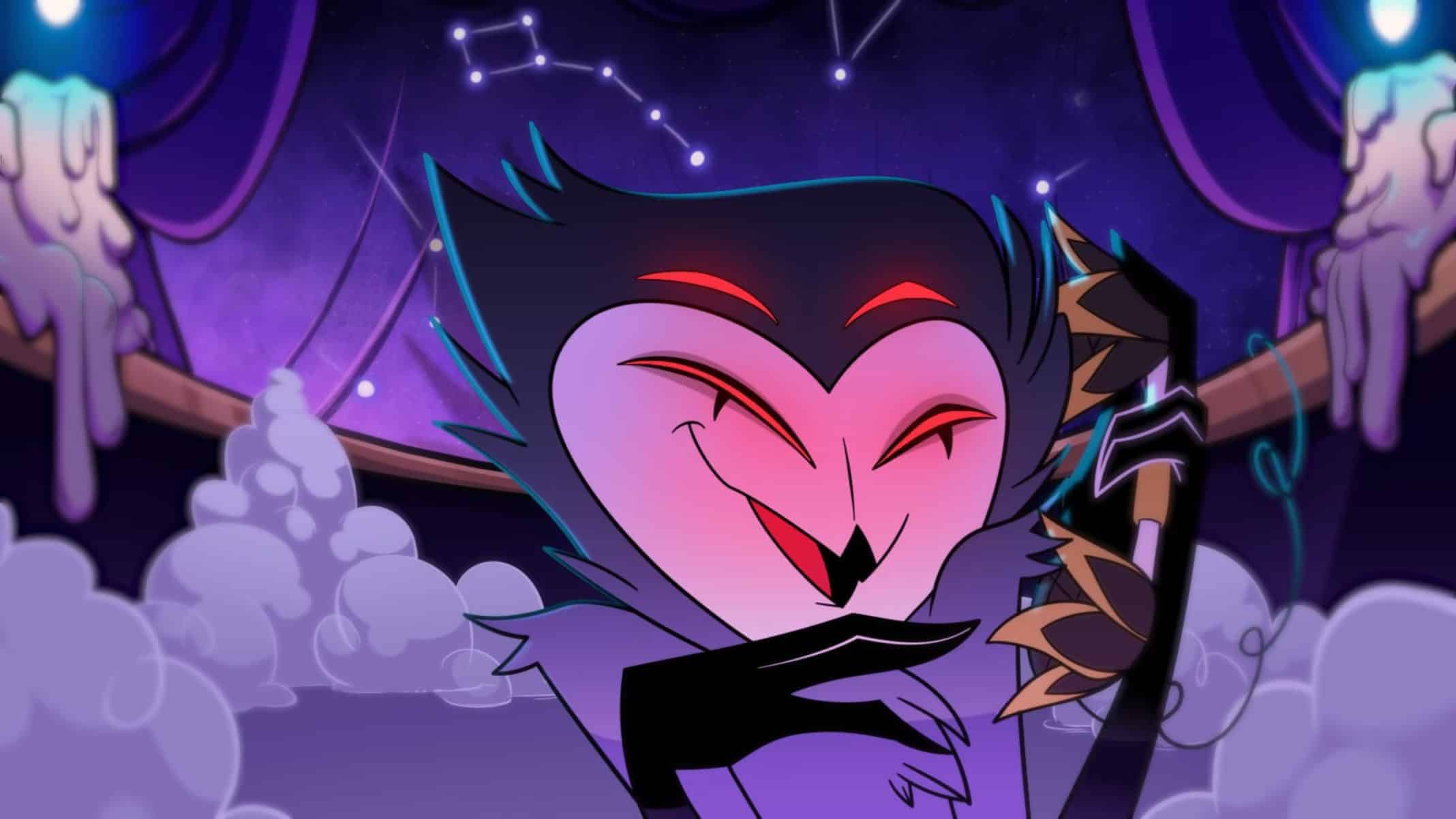 Medrano's works continue to feel like what would have happened if "Ren & Stimpy" amongst the other insane and dark cartoons of the 90s evolved and continued to have a platform. For the murder for hire idea remains delicious, but the dysfunctional family vibe gives the show heart. Granted, a disposable heart that can work as a meal if someone needs it to, but a heart nonetheless.
Oh, and how can we forget Stolas and what I hope is a running gag of him, them (?) talking about all the things they want Blitz to do to them. Which, lowkey, I want an uncensored version of just to see where Medrano and Rogers' imagination goes when it comes to Stolas' kinks.
Patreon
To support future development of the series, please donate to its Patreon.
Score
86
Summary
While "Helluva Boss" settles into its episodic groove, Medrano continues to fill a void in adult animation that you didn't know needed to be filled – and now find yourself hungry for.
[ninja_tables id="55205″]