Garo – Vanishing Line: Season 1/ Episode 18 "Illusion" – Recap/ Review (with Spoilers)
---
Community Rating: 0.00% (0) - No Community Ratings Submitted (Add Yours Below)
---
This post may contain affiliate links and spoilers. Please read our disclosure policy.
---
You know how people will swear, "It gets better" when talking about a show? It seems Garo – Vanishing Line, is trying to convince us the filler is over.
---
Network
Crunchyroll
Director(s)
Park Sunghoo
Writer(s)
Yoshimura Kiyoko
Air Date
2/17/18
Tourist In The Big City
While Gina heads back to the Land of Guidance, to replenish her weaponry, Luke, Sword, and Sophie traverse El Dorado. First, they do so as tourists, taking in the sights and technology of the city – all of which seemingly is controlled and invented by the GarEden Corporation.
The Truth Behind El Dorado: Luke, Sword, Sophie
As seen in episode 15, El Dorado is pretty much run by Horrors with humans just shipped in to be workers or food. Which becomes the focus of Luke as he investigates the "Cafeterias" of El Dorado. Which, again in reference to episode 15, would be like the clubs the young woman was eaten at. But, in the process of investigating things, once more Sophie heads online to contribute and that is when she encounters one of the former employees of GarEden and he reveals how the VR, El Dorado system which allows you to experience full immersion, senses and all, in a VR environment will soon go worldwide.
Now, as for what that may do or cause? Who knows? What is known is that Sophie's brother is one of the programmers involved in programming the product and it seems he likely is still alive. That alongside him talking about his sister so it's clear he hasn't forgotten about her.
Question(s) Left Unanswered
Considering where El Dorado is from Russell City, did Martin work remotely from home or had someone, maybe Sister, just watch after Sophie while he head to the city?
Highlights
The Final Stretch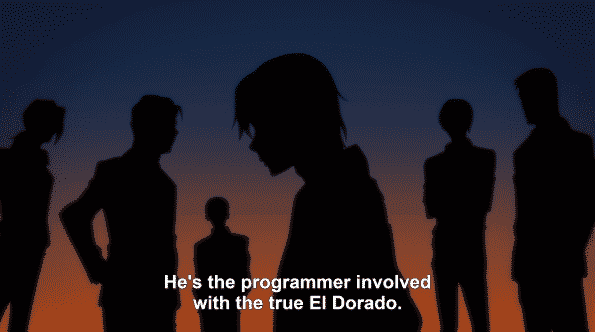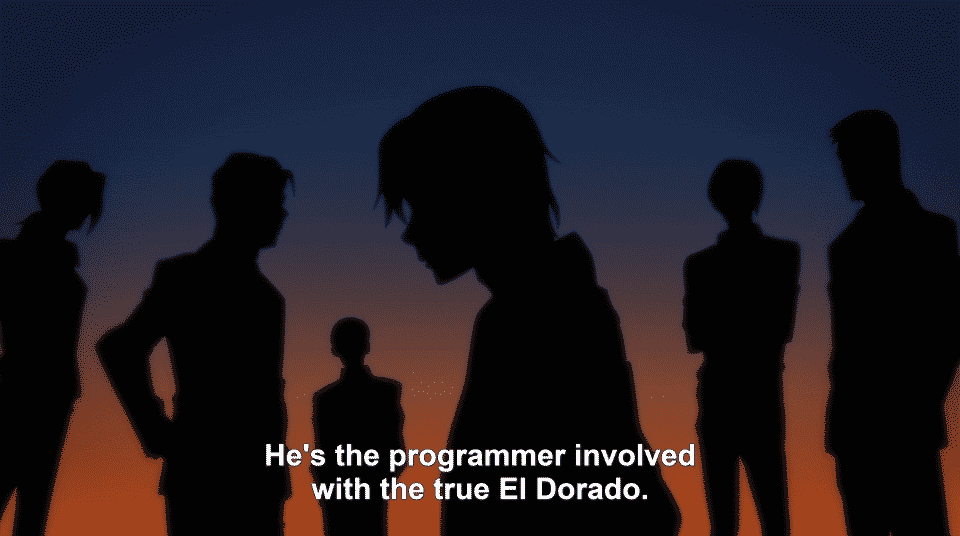 After way too long, our heroes has finally reached El Dorado and between meeting someone who knew Martin and this girl in all white who I mentally want to say is Sword's sister, things are looking up. Not the point where this episode can be considered a full-on comeback. Let's not get ahead of ourselves. But, for the first time in a long time, it no longer seems like the show is killing time but acknowledging that the end is coming and they have to build up an epic finale. One which will require Bishop, Christopher, and Queen in combat, a reunion between Sophie and her brother, and hopefully vengeance for Luke.
As for Gina? Well, maybe a payday? Sadly, I can picture her dying just for the sake of an exclamation point on how big of a deal this mission is. Much less, to give a reason for Sword to break down as well as Luke.
---
Follow Wherever I Look on Twitter or Like us on Facebook.
---
Previous Episode's Recap
[visual-link-preview encoded="eyJ0eXBlIjoiaW50ZXJuYWwiLCJwb3N0IjoxNzQzNywicG9zdF9sYWJlbCI6IlBvc3QgMTc0MzcgLSBHYXJvIC0gVmFuaXNoaW5nIExpbmU6IFNlYXNvbiAxLyBFcGlzb2RlIDE3IFwiVGhlIFNsYW50IExpbmVkXCIgLSBSZWNhcC8gUmV2aWV3ICh3aXRoIFNwb2lsZXJzKSIsInVybCI6IiIsImltYWdlX2lkIjoxNzQ1MywiaW1hZ2VfdXJsIjoiaHR0cHM6Ly93aGVyZXZlci1pLWxvb2suY29tL3dwLWNvbnRlbnQvdXBsb2Fkcy8yMDE4LzAyL0dhcm8tVmFuaXNoaW5nLUxpbmUtU2Vhc29uLTEtRXBpc29kZS0xNy1UaGUtU2xhbnQtTGluZWQtQmlzaG9wLTIucG5nIiwidGl0bGUiOiJHYXJvIC0gVmFuaXNoaW5nIExpbmU6IFNlYXNvbiAxLyBFcGlzb2RlIDE3IFwiVGhlIFNsYW50IExpbmVkXCIgLSBSZWNhcC8gUmV2aWV3ICh3aXRoIFNwb2lsZXJzKSIsInN1bW1hcnkiOiJXZeKAmXJlIHN0aWxsIG5vd2hlcmUgbmVhciBFbCBEb3JhZG8sIGJ1dCBCaXNob3AgYW5kIENocmlzdG9waGVyIGRlY2lkZSB0byB0cnkgdG8ga2lkbmFwIFNvcGhpZSBhbmQga2lsbCBTd29yZC4gVGhhdOKAmXMgc29tZXRoaW5nIHJpZ2h0PyIsInRlbXBsYXRlIjoiZGVmYXVsdCJ9″]
Whole Season's Recaps
[visual-link-preview encoded="eyJ0eXBlIjoiZXh0ZXJuYWwiLCJwb3N0IjowLCJwb3N0X2xhYmVsIjoiIiwidXJsIjoiaHR0cHM6Ly93aGVyZXZlci1pLWxvb2suY29tL3RhZy9nYXJvLXZhbmlzaGluZy1saW5lLXNlYXNvbi0xIiwiaW1hZ2VfaWQiOjE0MTE1LCJpbWFnZV91cmwiOiJodHRwczovL3doZXJldmVyLWktbG9vay5jb20vd3AtY29udGVudC91cGxvYWRzLzIwMTcvMTAvR2Fyby1WYW5pc2hpbmctTGluZS1TZWFzb24tMS1FcGlzb2RlLTQtQnJvdGhlci1FbC1Eb3JhZC5wbmciLCJ0aXRsZSI6Ikdhcm8gLSBWYW5pc2hpbmcgTGluZTogU2Vhc29uIDEiLCJzdW1tYXJ5IjoiIiwidGVtcGxhdGUiOiJkZWZhdWx0In0="]