Garo – Vanishing Line: Season 1/ Episode 10 "Rebirth" – Recap/ Review (with Spoilers)
We dig deeper into the past we saw in "Intricacy," in terms of learning about Luke's mom and dad. Previous Recap: Episode 9 "Setting Off" Community Rating: 0.00% (0) – No Community Ratings Submitted (Add Yours Below) Network Crunchyroll Director(s) Park Sunghoo Writer(s) Yoshimura Kiyoko Characters Introduced Adelaide Christopher Harden In Memorium: Luke As Sophie…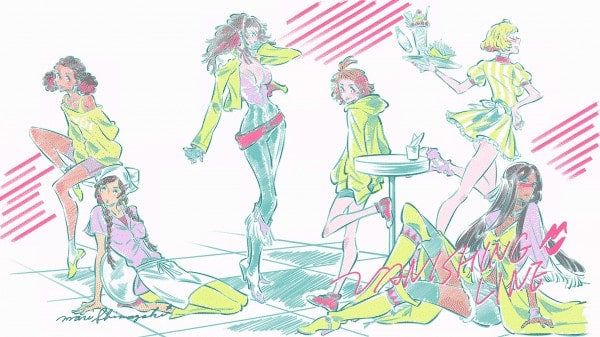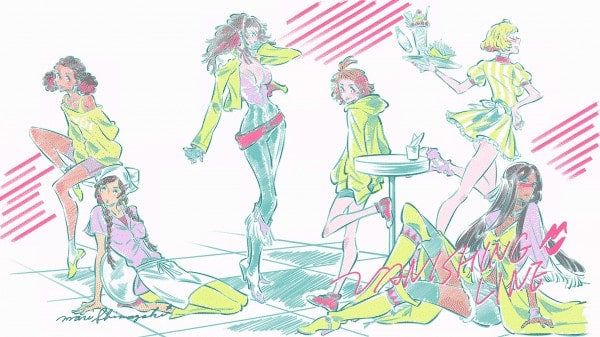 We dig deeper into the past we saw in "Intricacy," in terms of learning about Luke's mom and dad.
---
---
Community Rating:
---
Network
Crunchyroll
Director(s)
Park Sunghoo
Writer(s)
Yoshimura Kiyoko
Characters Introduced
Adelaide
Christopher Harden
---
In Memorium: Luke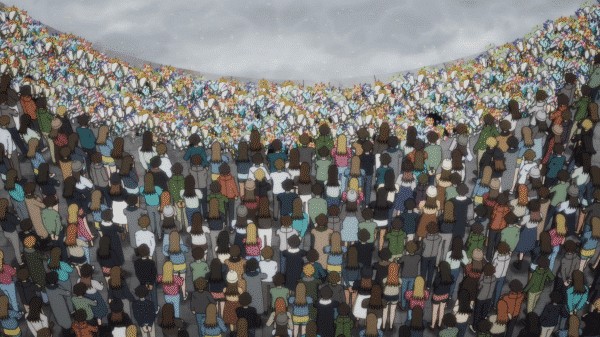 As Sophie and Sword travel to El Dorado and Christopher, The Silver Knight, waits for them, we watch Luke recover and help with the clean-up. Not in terms of moving buildings or anything like that, but handling stray Horrors and prepping for the eventual memory wipe of the city. But, until everything is fixed, it seems they may hold back on that. For even with it being made clear that the incident wasn't a terrorist act, but due to a hurricane, it seems Luke and Sword's backers aren't wealthy enough to put the city back together as quickly as needed to keep things hush-hush.
The Tumultuous Relationship of Adelaide and Christopher: Luke, Adelaide, Christopher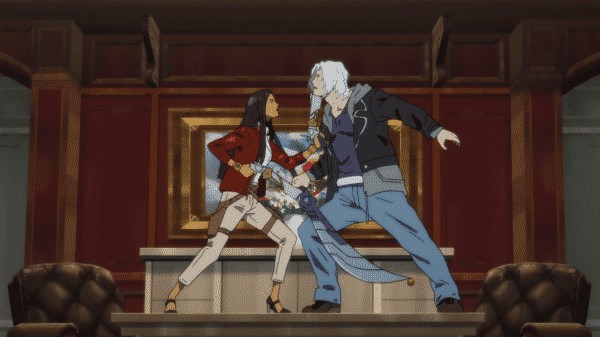 Luke's relationship with Adelaide, his mother, and Christopher, his father, when he was a kid, gets explored. Alongside that, it is repeated multiple times how well known Adelaide was. Thus pushing the idea Luke is really part of some kind of dynasty. However, no one really talks about Christopher.
Someone who, as became clear in his battle with Sword, sort of forgot the main goal was to protect people, not to win. Not find stronger opponents, but protect the vulnerable from these monsters who prey on them – sometimes in human form. Which is what led to the issues Christopher and Luke have with one another.
You see, Christopher, after a certain point, looked at his family, especially Adelaide, as holding him back from his true potential. What particularly pushed this idea is Adelaide not supporting him using this book to learn what would be considered forbidden material by Alchemist, Makai, or whichever name applies. So, not because she holds the book from him, but presents guilt and a roadblock, he kills her. Yet, for reasons why don't click in my mind, he leaves his son alive.
Someone who may very well get revenge for his mom. For with him being the distraction which gave Christopher an opening, he carries a bit of guilt about that. However, with the guns she used to use, he seems to not only follow her advice on worrying about having the strength to protect, but also the strength to stop what his mother attempted to.
Question(s) Left Unanswered
Um, considering how long it is taking Sword to get to El Dorado, why in the world is Luke apparently walking there?
Are there only the Golden and Silver Knights? Do it require an insane amount of strength to be one?
Highlights
A Look Back Before Moving Forward
The background of Christopher, while it more so benefitted Luke than him, does help push the idea he is human. On top of that, it helped firmly establish his connection to Luke and begins the build toward them facing off. For, in my mind, I can imagine there being more than the Golden and Silver Knight and Luke finding the strength to maybe be the Black, Crimson, or etc.
But, alongside this episode further developing Luke and Christopher, there is Adelaide. Someone who, based off the "Intricacy" episode, seemed like nothing more than Luke's mom. Someone just living a housewife life whose only claim to being worthy of our interest was her dying by the Silver Knight's hand. Yet, with her being noted as someone well known amongst their organization, a bad ass in her own right, and with it being made clear Luke adopted her weapons in memory of her, it makes his eventual second round against Christopher mean so much more.
Though, who knows, maybe instead of killing Christopher, they may reconcile and then the woman or Mr. Pawn's boss may kill Christopher and Luke avenges his father. Anything can happen and Garo – Vanishing Line, definitely is using its episode count better than some of the other shows it started alongside.
Catch Up or Follow Along: Here [External]
Follow Wherever I Look on Twitter or Like us on Facebook.
---
Follow, Like, and Subscribe
Community Rating: 0.00% (0) - No Community Ratings Submitted (Add Yours Below)