FLCL: Season 3/ Episode 1 "Flying Memory" [Season Premiere] – Recap/ Review (with Spoilers)
Because Netflix isn't the only one who can do surprises, the first episode of FLCL: Alternative dropped and, well the show is as weird as you remember. Network Adult Swim Director(s) Katsuyuki Motohiro Writer(s) Hideto Iwai Air Date 3/31/2018 Noted Actors (English) Haruko Kari Wahlgren Kana Megan Taylor Harvey Pets Marieve Herington Mossan Marianne Miller…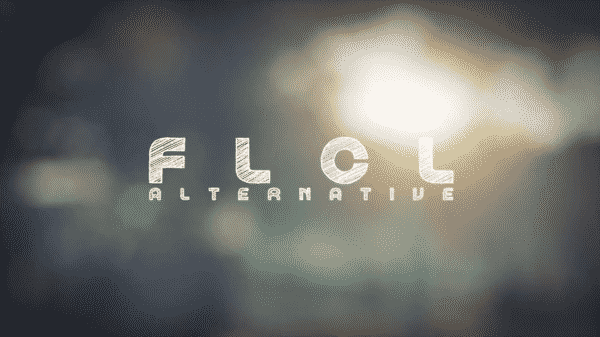 Because Netflix isn't the only one who can do surprises, the first episode of FLCL: Alternative dropped and, well the show is as weird as you remember.
---
Network
Adult Swim
Director(s)
Katsuyuki Motohiro
Writer(s)
Hideto Iwai
Air Date
3/31/2018
Noted Actors (English)
Haruko
Kari Wahlgren
Kana
Megan Taylor Harvey
Pets
Marieve Herington
Mossan
Marianne Miller
Hijiri
Erica Lindbeck
The Introduction
One of the oddest characters in Adult Swim's catalog, Haruko Haruhara is back and you know what that means! Aliens being hit with classic guitars! But while a good portion of Haruko's jobs is fighting aliens that have come to earth, it is also helping earthling youth with puberty. This time around it is the young miss Kana Koumoto. Someone that Haruko has her sights set on and while the two don't interact much in episode one, Kana does get familiar with things coming out of her head and Haruko ripping them out!
Highlights
Female Friendships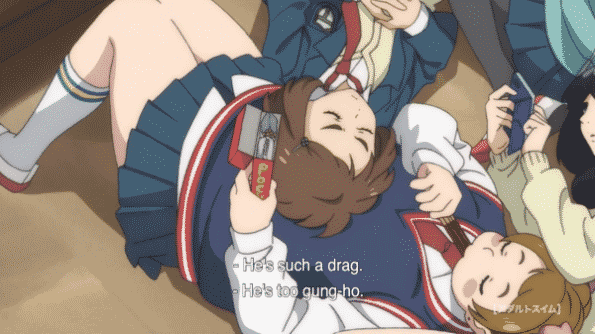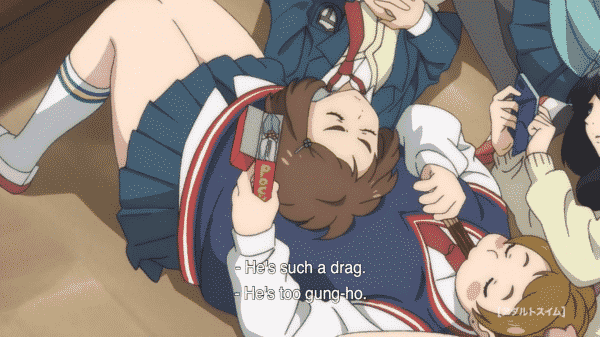 The friendship between "Pets," Mossan, Kana, and Hijiri is sweet in ways which seem very slice of life dropped into utter madness. For even before Haruko gets involved with their lives, they are building a massive bottle rocket. Yet, at the same time, they'll lay on each other during break, or lunch, and just talk. There is this weird sweetness to their friendship.
On The Fence
How Haruko Will Fit Into This
Nostalgia is a beautiful and dangerous thing and with it being almost 15 years since the English dub aired on Toonami, so comes the question of whether Haruko still has it? Yes, she is still her old eccentric self but for those who remember how zany she seemed back in the day, when anime was a bit harder to find (Crunchyroll didn't even launch yet), does she stand the test of time?
Well, it is hard to say. She isn't featured much in the season premiere and what we do see is just her picking up from where she left off. Maybe a little toned down, her animation not as crazy, but it does make you wonder if, as the episodes go on, she may remind us why this character is remembered so fondly.
How Mossan Gets Handled
Haruko, and how FLCL is remembered, by me anyway, wasn't something necessarily PC. It was out there, weird, a little bit sexual, and while Haruko wasn't mean, she could be blunt. So with how Mossan is a girl who, perhaps for comic effect, eats a lot, it makes you wonder if she will be the, or a joke, or will she be in on it?
First Impression: Mixed (Stick Around)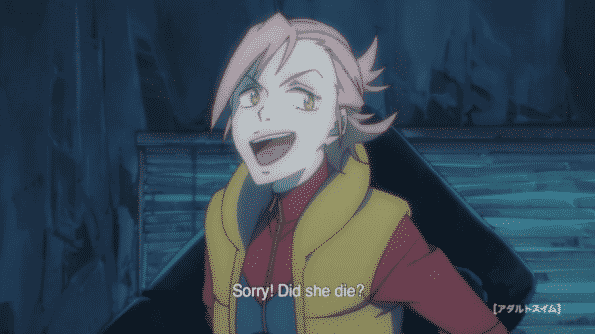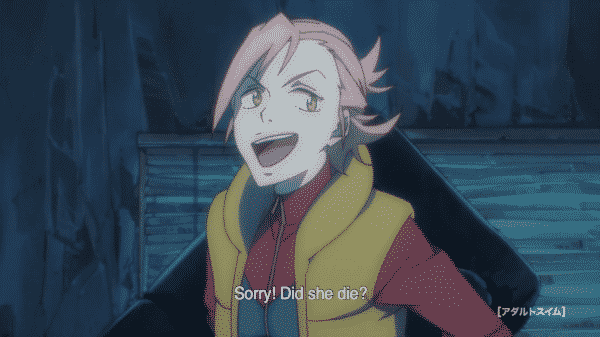 You know how when you are a kid and don't know much about anything, so that made what you did know seem so cool and superior. Yeah, with it being so long, I gotta admit FLCL didn't have that wow factor I remember it having. Don't get me wrong, there is nothing wrong with this show. It is just, the hype of a sudden and random drop isn't met with continued excitement once it is over. I'm happy it exists and it may push people to watch the first season, but I can't say, with certainty, I want to continue this season and perhaps tarnish my memories.
---
Follow Wherever I Look on Twitter or Like us on Facebook.
---
Follow, Like, and Subscribe
Community Rating: 0.00% (0) - No Community Ratings Submitted (Add Yours Below)