And the cycle continues as communication between Jonah and Andi leads to drama. Maybe even Jonah being a bit petty.
---
Network
Disney Channel
Director(s)
Paul Hoen
Writer(s)
Erin Dunlap
Air Date
7/23/2018
Jealous?: Andi, Jonah, Natalie, Walker, Cyrus
Being that Andi is trying to be more mature, she decides to tell Walker in person she has a boyfriend but that is kind of difficult. For one, he brings her custom sneakers – of which strangely are Andi's size, and he is way too nice when being rejected. But, despite her saying they can't really hang out, she hopes they can be friends. Which is probably confusing to Walker but he deserves better than Andi and her drama anyway.
After all, while Andi knows the drama those sneakers could cause, she wears them out anyway and upon Jonah discovering them, so begins the same old issues we saw before. All of which Cyrus doesn't help with for while he likes throwing around his limited psychology knowledge, he isn't much for conflict resolution. Which is what Andi needs since Jonah walked away from her one day and pops up with Natalie, at The Spoon, the next. Making you wonder if he is being petty or is still in a state of mind where he only cares about Andi's feelings as far as they benefit him. Not to the point of caring if what he does hurts her.
Commentary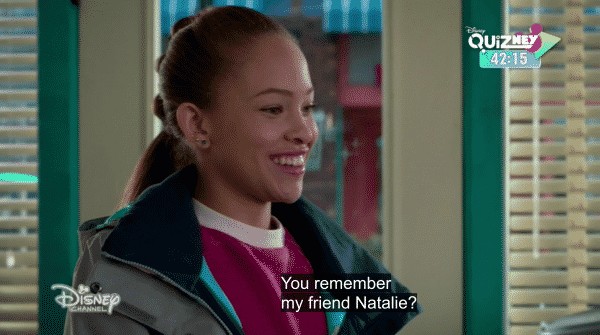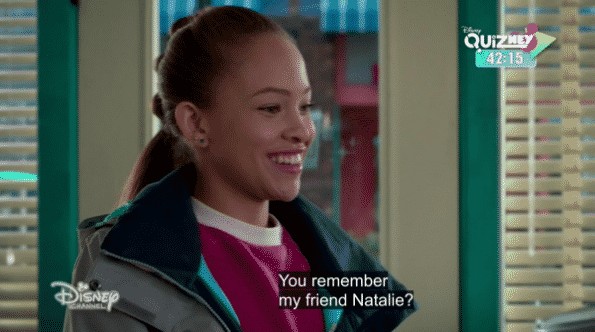 These children. First and foremost, Cyrus isn't worth a tater tot with how he left Andi hanging in her time of need. Though, as said before, the likelihood of these two remaining close with Buffy gone doesn't seem likely. Cyrus isn't really prepped or willing to deal with Andi's drama and I don't think Andi is really going to put up with Cyrus' neurosis that much either. They both have too much going on and without a third, there is no one to balance them out and let them know it is never that series.
And when I say a third, I mean someone who is both of their friends. Not someone like TJ who is strictly Cyrus' friend or Jonah who is… well, off and on with Andi and barely hangs out with Cyrus at this point. Leading to the need to talk about Jonah. Why is it every time it seems this boy is moving forward, gaining maturity and all that, it is revealed to be a ruse? Granted, his song was very much pushed and manufactured by Bowie, but was it foolish to think it might have stuck? That the drama would be over or at least something new would be on the horizon? That is, versus the usual back and forth which really does continue to push the idea Buffy presented – that neither are ready for a relationship.
Enter TJ: TJ, Cyrus
It isn't clear whether or not Cyrus may develop a crush on TJ, but with them spending an afternoon together, it could happen. Especially since TJ is starting to fill that void Buffy left and considering how close Buffy and Cyrus were, something could happen. Well, if Cyrus made a move anyway.
But, all that can be said for now is that TJ is willing to push Cyrus past his comfort zone and reach his potential. Making it where, Cyrus may have someone who can't replace Buffy, but can take up the time she used to occupy.
Commentary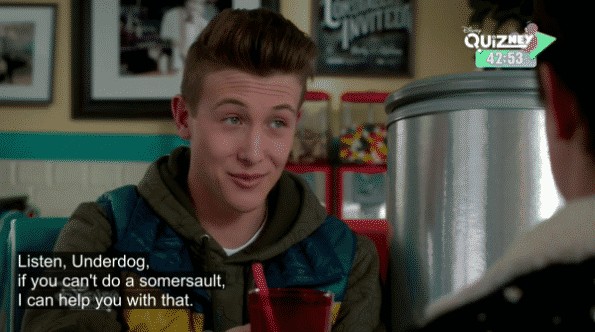 Considering how much Disney had to deal with over Cyrus coming out as, well not 100% straight, I'm not sure if he is gay, bi, or one of the more fancy terms, would a kiss be out of the question? I know TJ also being on the spectrum seems unlikely but you never know. Plus, it would be cool to see a TJ type as gay.
Especially since, with this being a tween show, it would expand what a gay person could be. For there aren't too many big name figures who don't have a personality similar to Cyrus. So to expand what gay could look like and be, or bi, or not fully straight, could be as far as Disney could possibly go. All the while, maintaining this sense they are trying to be more progressive.
Out of Orbit: Bex, Celia, Andi, Buffy
Andi has become quite used to Bex being willing and able to drop everything for her. However, now Bex has a thing. She has a possible career going and with Celia's investment, it demands more of her time and her being serious. Making it where Andi doesn't feel like a priority and acts like a brat because of it.
Which you can understand for, this change came without warning. Yet, you also have to factor Buffy is Andi's only female friend and often has acted as her voice of reason. So, her sending all her calls to voicemail is already devastating. Add on Bex not having time for her, Cyrus not being the kind of friend she goes to about her troubles and Bowie… well, being who knows where, and you'd be frustrated too.
Luckily, for reasons currently unknown, Buffy was waiting at Andi's apartment!
Commentary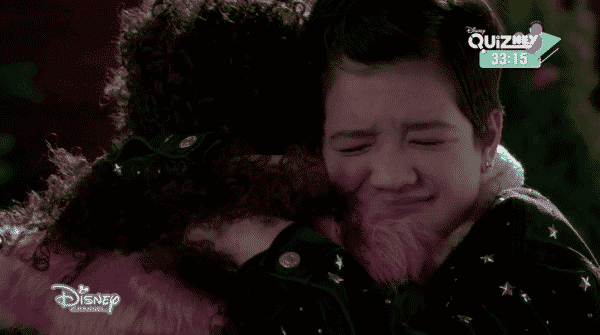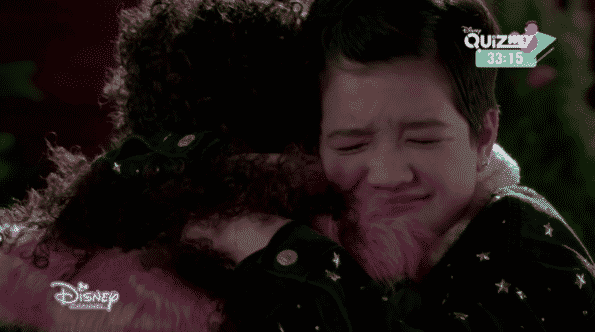 I forget how spoiled Andi is sometimes. Outside of Bowie and Bex not being together, life has been quite good to Andi. Making this Jonah thing an understandable big deal since it doesn't even reach a point of seeming calm. If there isn't tension or awkwardness there are but fleeting moments when it is just nice. Making you wonder when will Bex or Bowie recognize this relationship is not good for their daughter. Damn how much they like Jonah.
That thought aside, it is so nice to see Celia and Bex work on something together. Alongside us getting to see both be serious about something outside of Andi. For Celia has pretty much stayed in the realm of being a housewife and Bex has barely been much more than Andi's young, and kind of struggling, mother. So to see both evolve from what they are to Andi together? While kind of finding a new way to have a relationship with one another, it feels like progress.
Question(s) Left Unanswered
Seriously, how did Walker know Andi's shoe size? That seemed weird considering they have barely hanged out.
Highlights
Celia and Bex working hard on Cloud Ten, their salon.
Natalie popping up after seemingly disappearing forever.
With Buffy back, would it be wrong to hope for Marty moment?
Cyrus and TJ growing closer.
Low Points
Will the Andi and Jonah drama ever end?
Follow Wherever I Look on Twitter, Like us on Facebook and Subscribe to the YouTube Channel.
---
Previous Episode's Recap
[visual-link-preview encoded="eyJ0eXBlIjoiaW50ZXJuYWwiLCJwb3N0IjoyNDQxNCwicG9zdF9sYWJlbCI6IlBvc3QgMjQ0MTQgLSBBbmRpIE1hY2s6IFNlYXNvbiAyLyBFcGlzb2RlIDIwIFwiRm9yIFRoZSBMYXN0IFRpbWVcIiAtIFJlY2FwLyBSZXZpZXcgKHdpdGggU3BvaWxlcnMpIiwidXJsIjoiIiwiaW1hZ2VfaWQiOjI0NDE2LCJpbWFnZV91cmwiOiJodHRwczovL3doZXJldmVyLWktbG9vay5jb20vd3AtY29udGVudC91cGxvYWRzLzIwMTgvMDcvQW5kaS1NYWNrLVNlYXNvbi0yLUJ1ZmZ5LTIucG5nIiwidGl0bGUiOiJBbmRpIE1hY2s6IFNlYXNvbiAyLyBFcGlzb2RlIDIwIFwiRm9yIFRoZSBMYXN0IFRpbWVcIiAtIFJlY2FwLyBSZXZpZXcgKHdpdGggU3BvaWxlcnMpIiwic3VtbWFyeSI6IldlIGhhdmUgcmVhY2hlZCBpdCwgQnVmZnnigJlzIGxhc3QgZGF5LiBPbmUgd2hpY2ggc2hlIHRyaWVzIGhhdmUgc2FucyBkb3dudHJvZGRlbiBsb29rcyBhbmQgY2xpY2jDqXMuIFdoaWNoIEFuZGkgYW5kIEN5cnVzIGhhdmUgdHJvdWJsZSBhZ3JlZWluZyB0by4iLCJ0ZW1wbGF0ZSI6ImRlZmF1bHQifQ=="]