Accused: Season 1/ Episode 5 "Robyn's Story" – Recap/ Review
A closeted, married man tries to take down his unsuspecting lover when things go south, but will the jury believe his sordid tale or the truth?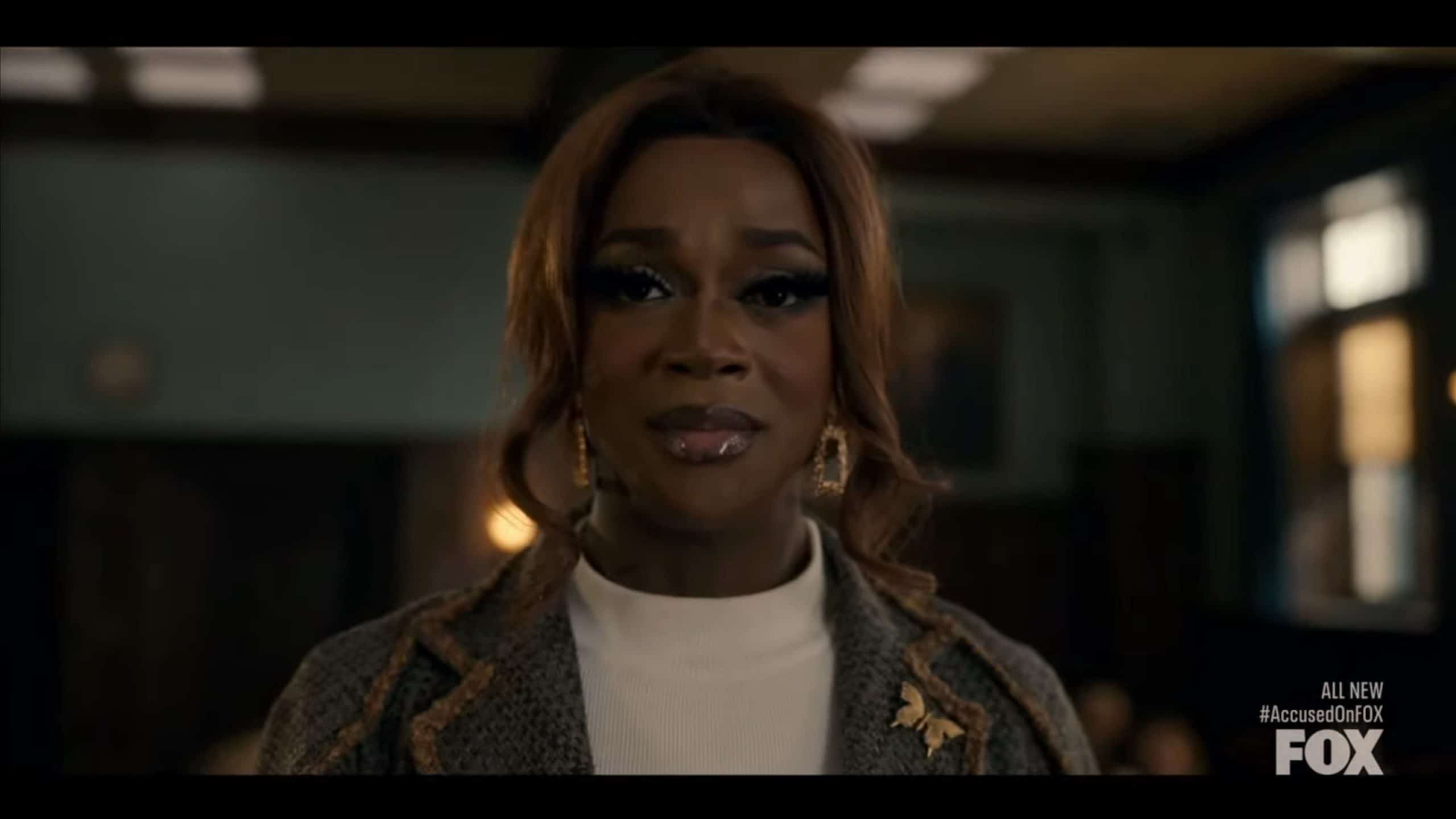 A closeted, married man tries to take down his unsuspecting lover when things go south, but will the jury believe his sordid tale or the truth?
Aired (FOX)
February 21, 2023
Director(s)
Billy Porter
Writer(s)
Daniel Pearle
Newly Noted Characters
Jamie
Chris Coy
Robyn/ Kevin
J Harrison Ghee
Natalie
Kristen Connolly
Matty
Brandon McGibbon
Recap
This content contains pertinent spoilers. Also, images and text in this post may contain affiliate links which, if a purchase is made from those sites, we may earn money or products from the company.
I Was Just A Simple Girl Living A Simple Life – Robyn, Jamie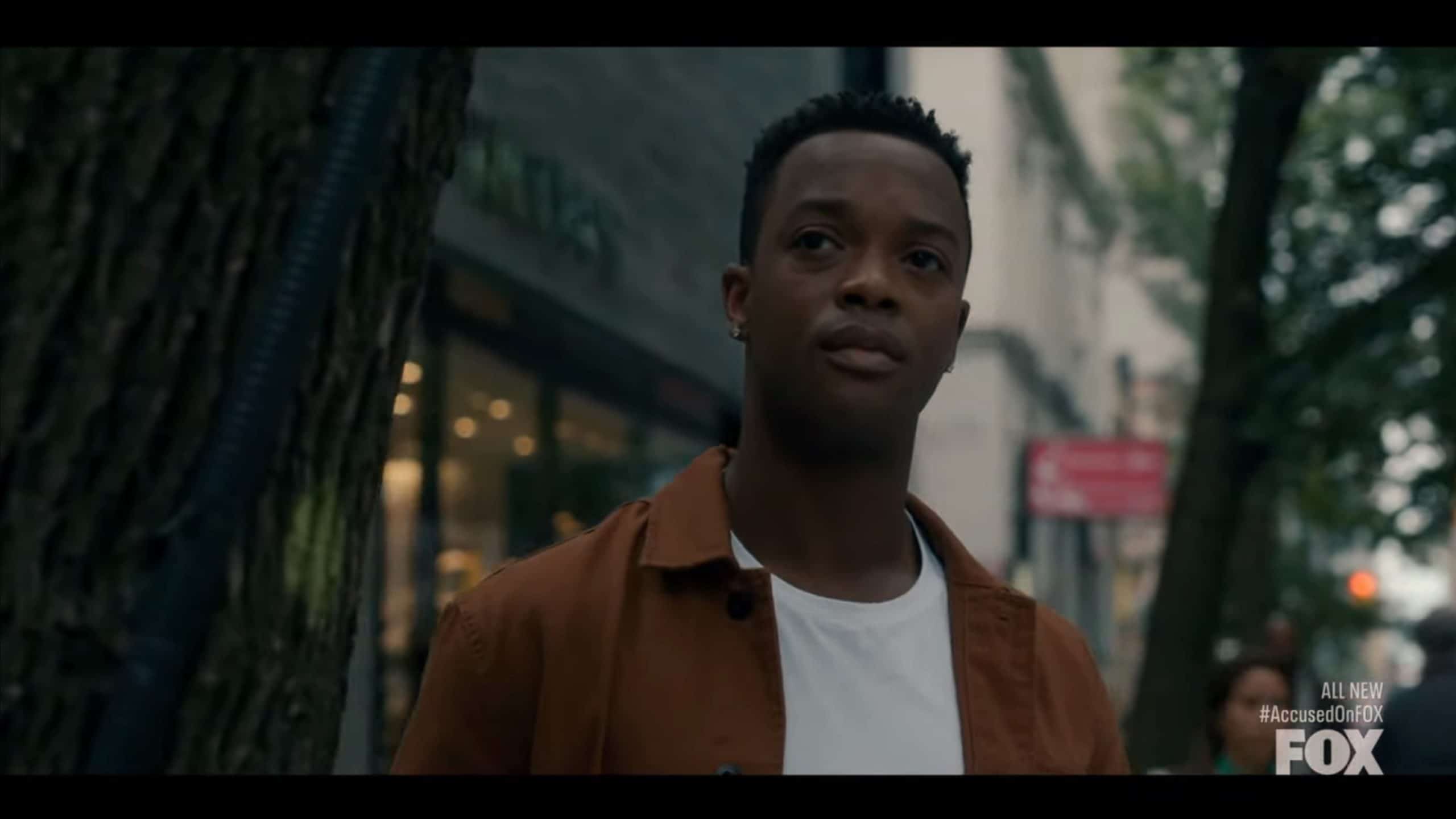 Robyn, day name Kevin, was just a simple girl. During the daytime, they taught ESL; at night, they were a drag queen with their own consistent show. But then enters Jamie, brother to a douche named Matty, who was harassing Robyn while in drag, who seemed nice. Granted, Robyn has dealt with many a chaser before and thought they had learned their lesson, but Jamie found a way to get under their skin.
Then Things Got Complicated – Robyn, Jamie, Natalie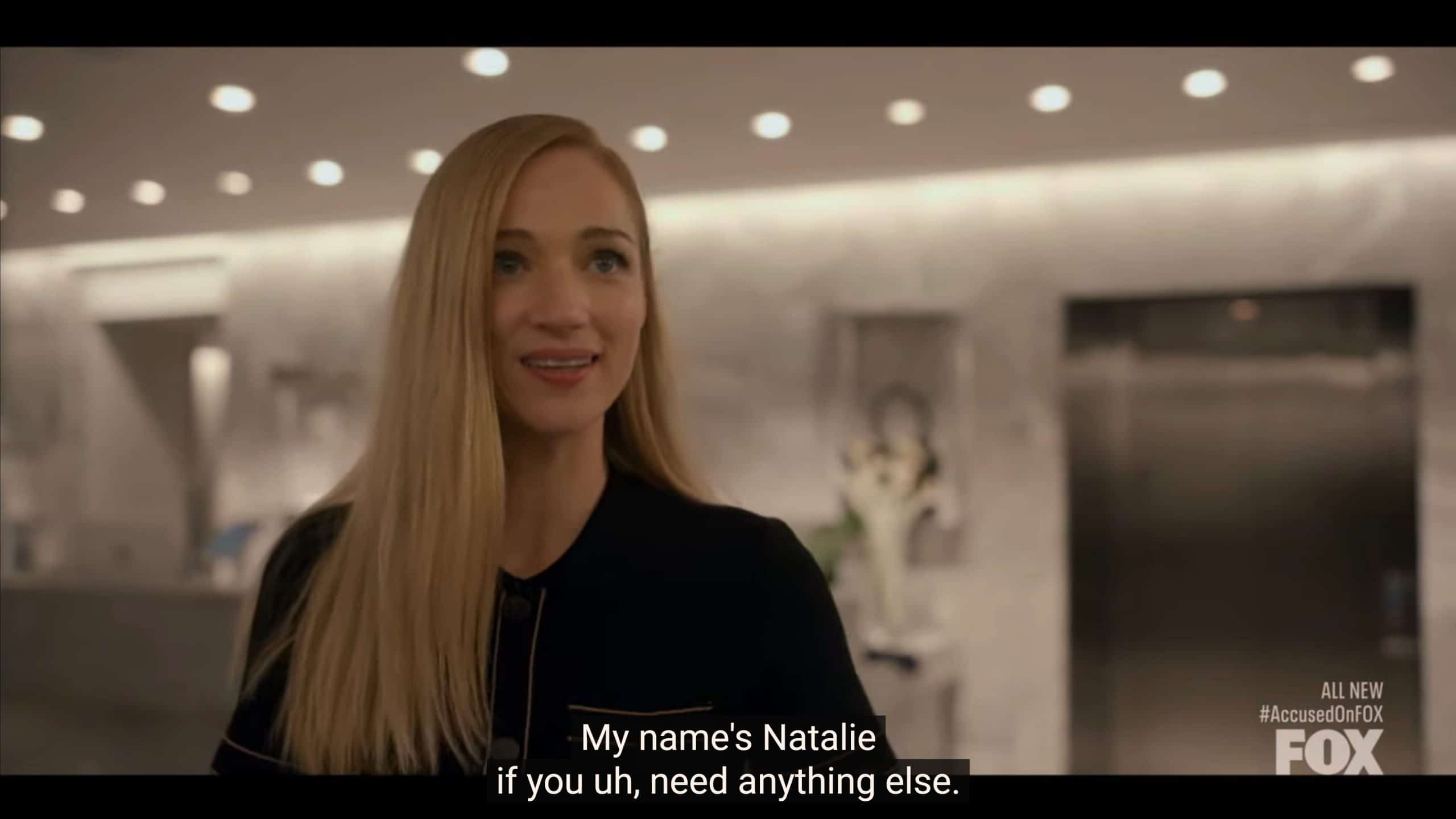 But, what was a nice situationship, which mostly meant Jamie coming into Robyn's world and apartment, didn't lead to something serious. Why? Well, because Jamie was secretly married. He made it seem his wife, Natalie, died in a car accident when she didn't. Yes, she lost a baby in a car accident after struggling to get pregnant, but she is alive and still married to Jamie.
This complicates things immensely since Robyn is not that kind of girl. She can deal with a DL man or a chaser, but a married man? She draws the line there, and once she gets to know Natalie too, by stalking her and going to her place of work? Oh, Robyn cuts things off. She even is nasty about it by bringing up Jamie's past molestation by a male family member to try to keep him from ever calling, texting, or anything.
And She Ended Up Dead – Robyn, Jamie, Natalie, Matty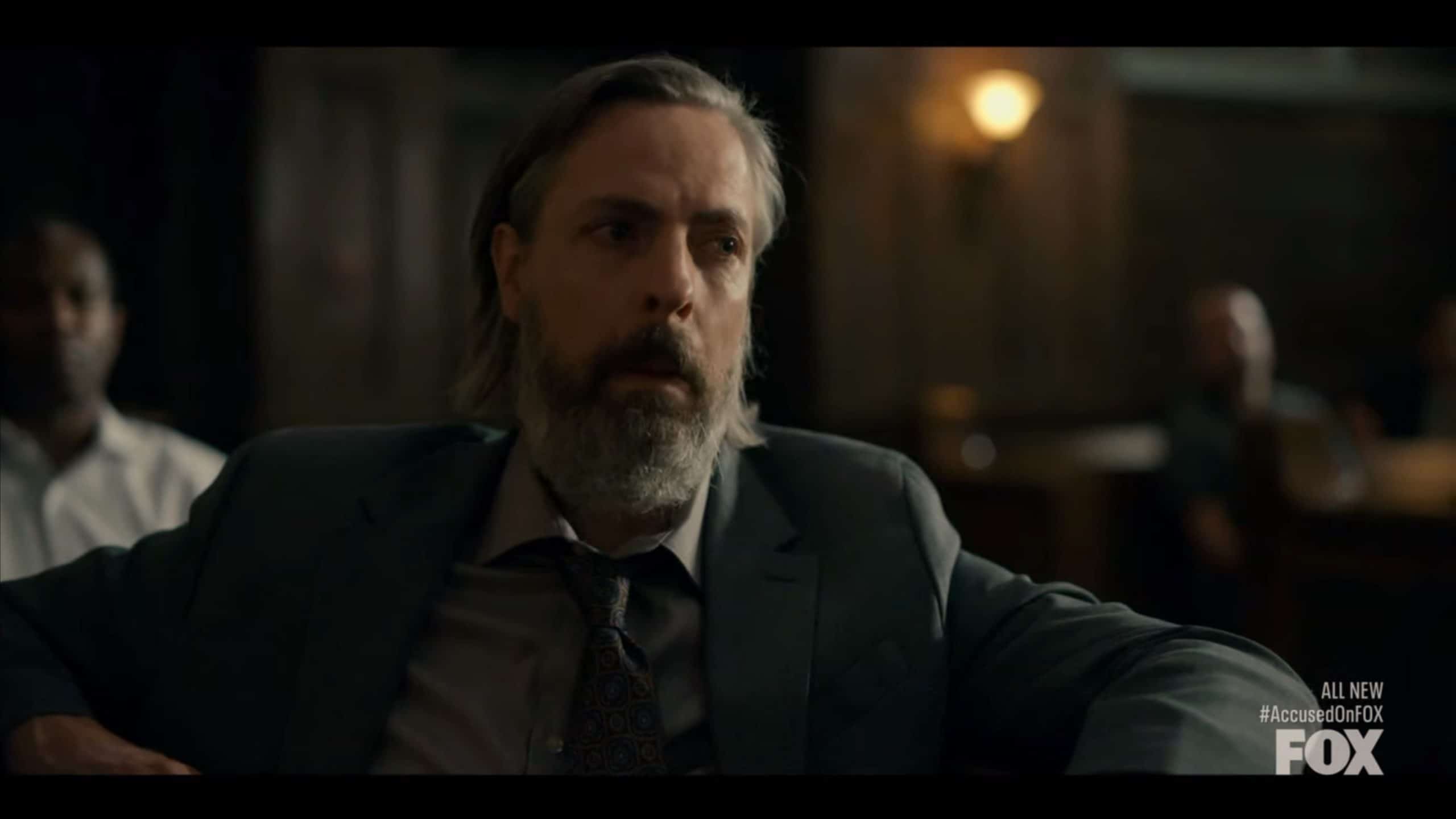 Unfortunately for Robyn, that doesn't lead to Jamie staying away. It brings him closer because Natalie stalked Jamie, learned everything, and was ready to leave Jamie in the dust. At least until he killed her and then tried to run away with Robyn, with Natalie in the trunk, expecting Robyn to help him discard the body.
This leads to why Robyn is on trial, because Jamie painted the picture, after he confessed to murdering his wife, that Robyn conspired with him to kill Natalie, was an accessory to what happened after the murder, and was trying to obstruct justice. Luckily, the jury didn't think so, but that didn't stop Jamie's brother Matty, the one who was harassing Robyn when Jamie first met Robyn, from paying off a security guard to beat up Robyn in the bathroom before the trial began.
Which, by the way, isn't handled, but I guess with Robyn having their freedom, that is all that matters here.
Review
---
Community Rating:
---
Highlights
Robyn Didn't End Up Dead In The End And Was Found Innocent
We're still in an age where someone like Robyn living when the episode is over leads to a sigh of relief than is outright expected. After all, while it isn't clear if Robyn is just gay or trans, it was easy to believe that what they could have been on trial for was Jamie trying to kill them, in some trans panic way, and for defending themselves, they were on trial.
It would help make sense why Matty beat the hell out of Robyn and would allow for some level of entertainment and highlight the LGBTQ+ panic defense which, according to LGTQbar.org, has successfully been used to keep people from going to jail.
Mind you, not since 2018, but considering the timeline presented, that hate crimes affect the LGBT+ community in high numbers, and LGBTQ+ panic is still being treated as a potential legal defense, that doesn't make it any less of a problem. Never mind, the episode takes place in Massachusetts, which, alongside New Hampshire and Pennsylvania, are the only states in the northeast that don't prohibit claiming someone's orientation and/or gender identity contributed to their actions.
On The Fence
Jamie's Background With Homosexuality, And The Conversations It Caused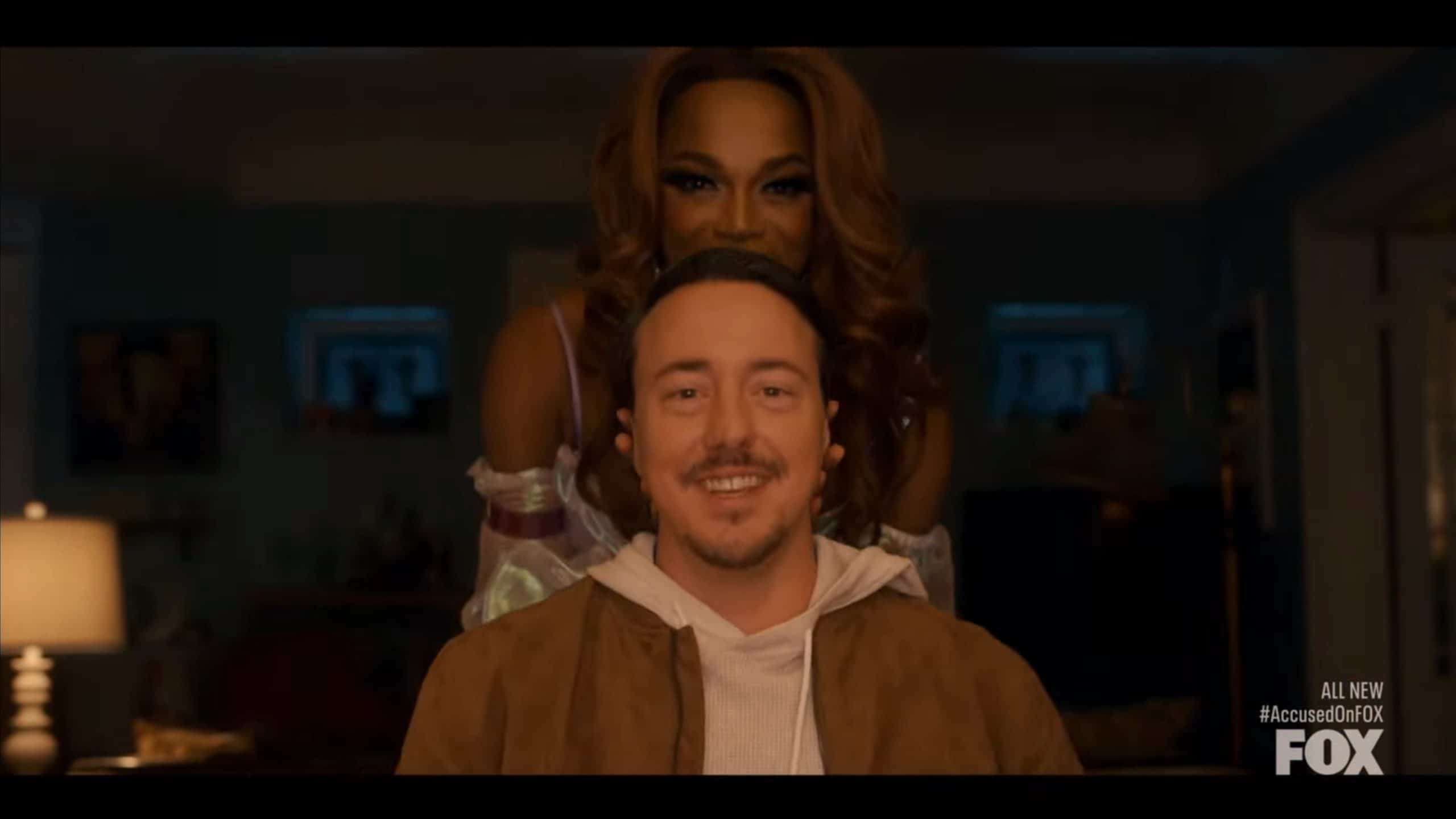 Jamie's sexuality being talked about as something triggered by an older family member raised some red flags. Mainly since it taps into a very old stereotype that gay people are perverts, alongside their perversion being what leads to people becoming gay. Now, there are some minor attempts by Jamie at making it clear it wasn't all about what that family member did, but from Natalie to Robyn using that to harm Jamie, it was presented in a way that could be seen as weaponized. Be it against Jamie or against those looking for confirmation bias.
[ninja_tables id="73226″]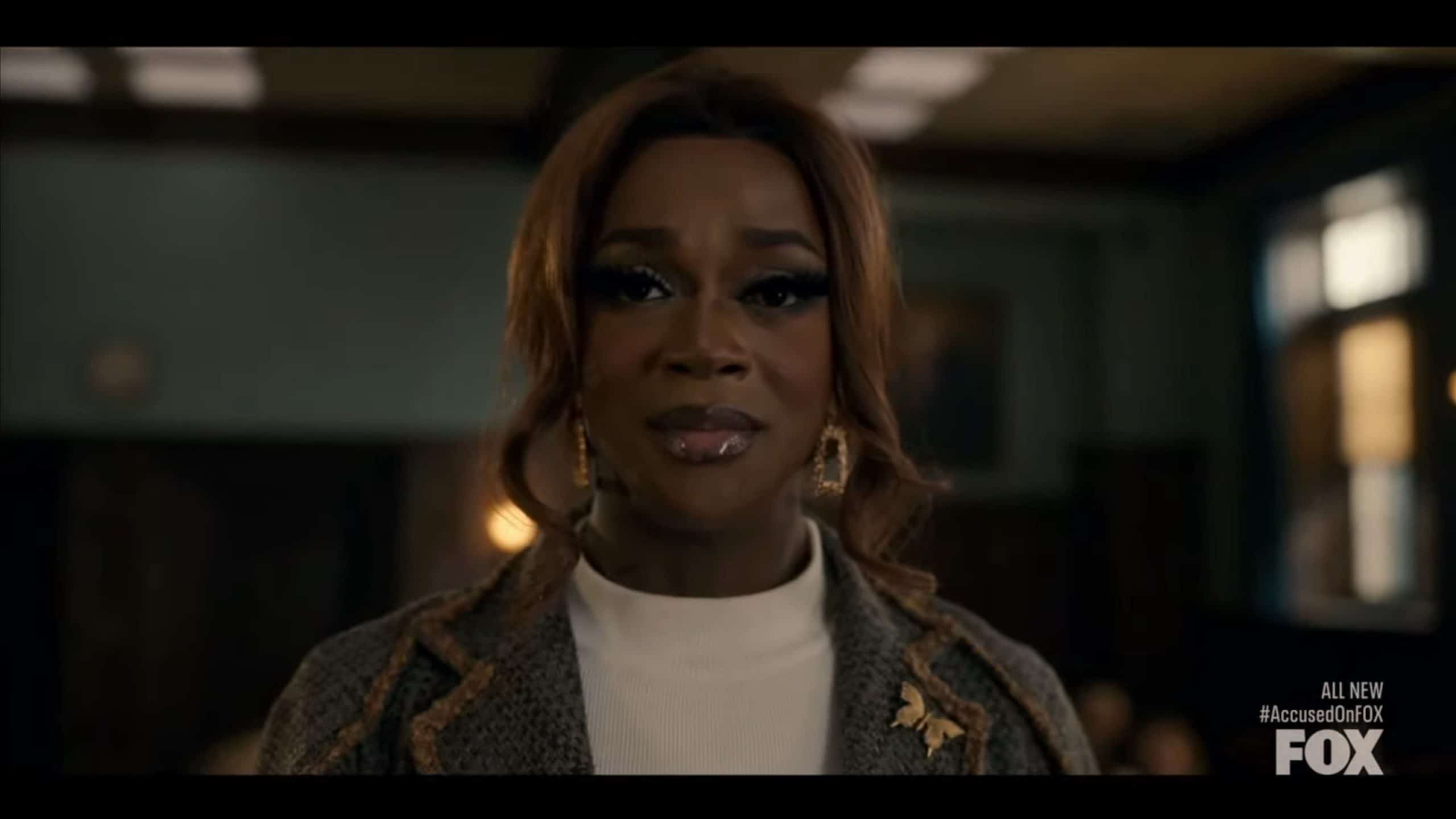 Accused: Season 1/ Episode 5 "Robyn's Story" – Recap/ Review
Overall
"Accused" presents another thrilling case where you don't know if the lead will be considered not guilty, never mind knowing what the charges are until the very end.
Highlights
Robyn Didn't End Up Dead In The End And Was Found Innocent
Disputable
Jamie's Background With Homosexuality, And The Conversations It Caused
---
Follow, Like, and Subscribe
Community Rating: 0.00% (0) - No Community Ratings Submitted (Add Yours Below)