In this documentary-style comedy, we get a glimpse into an urban school and the resilient teachers who are trying to make a graduate while dealing with people who lack common sense.
---
Aired
12/7/2021
Network
ABC
Created By
Quinta Brunson
Directed By
Randall Einhorn
Written By
Quinta Brunson
Genre
Comedy, Young Adult
Introduced This Episode
Ava
Janelle James
Janine
Quinta Brunson
Jacob
Chris Perfetti
Barbara
Sheryl Lee Ralph
Melissa
Lisa Ann Walter
Gregory
Tyler James Williams
This content contains pertinent spoilers.
Plot Overview
As the newly installed principal, Ms. Ava Coleman invites a film crew to show off her new school but doesn't really plan for all the teachers' issues. When it comes to the newbies, Janine and Jacob, they've only been there a year, and while holding on, the job is wearing them down. Jacob more so than Janine, but with Janine being a product of the Philadelphia school system and very optimistic, she still is in high spirits.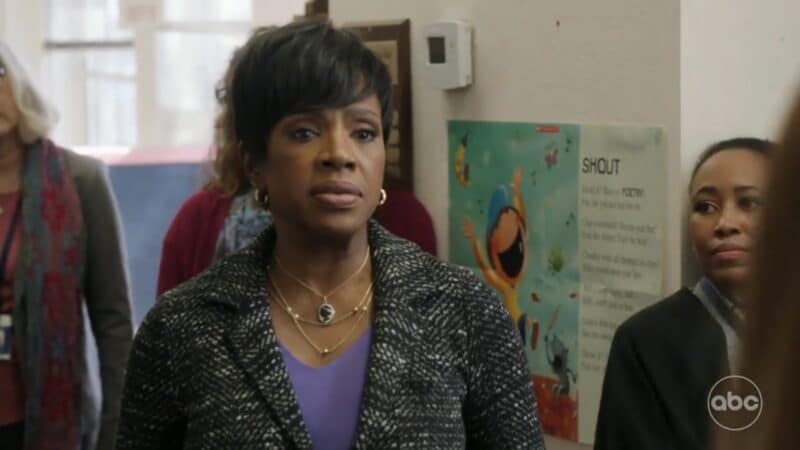 This is in comparison to her wished-for mentor Ms. Barbara Howard, who has been teaching for decades, has her class in control, and even seems to have a work/life balance. She, alongside Ms. Melissa Schemmenti, who knows a guy, if you know what I mean, seem unaffected and realistic about the ins and out of the public school system.
But things might be different now. Janine's optimism, while annoying to many, is admirable. Also, the new sub, and potential teacher, Gregory Eddie, who was supposed to be the school's principal, was just hired, and while Melissa and Barbara have seen enough turnover in their lifetimes to not get too close to newbies, this new batch might be different.
Things To Note | Question(s) Left Unanswered
Question(s) Left Unanswered
Are we going to get to know the kids in their classes, or will they just be random little people?
What led to Barbara and Melissa becoming teachers – beyond "The Calling?"
What Could Happen Next
Gregory learning how Ava got his job and maybe trying to work his way into a Vice Principal job
Us seeing the teachers outside of work
Meeting parents, the superintendent, and the Board of Education – who might mainly be guest stars
Review
Highlights
An Ode To Urban Public School Teachers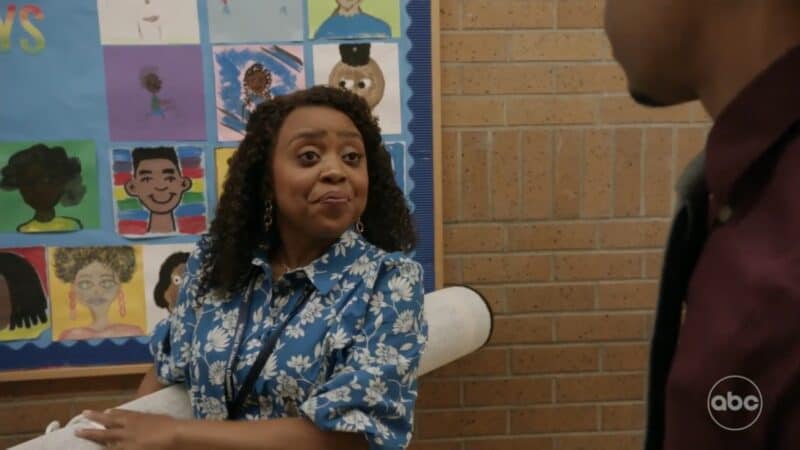 When Ms. Barbara ran down the list of what school teachers have to be beyond the job title on their HR file, she wasn't lying. From a counselor, second parent, sometimes feeling like a primary one, and so much more, you don't work within any sort of urban system dealing with people, especially kids, unless your heart is into it. For as Janine noted, money will be found for stadiums and mega projects but social services? Education? HA! More often than not, the feeling will be that you are an obligation that, like minimum wage, if there weren't laws in place saying that it was required, it would be cut.
Yet, they come in every day, complain amongst each other, knowing upper management and politicians don't really care, and for some kids, they leave lasting memories, and for others, they simply were someone doing their job.
Even If Gruff, The Veteran Teachers Are Likable
Sheryl Lee Ralph, while surely a lovely person, if you caught her during the Dreamgirls Clubhouse auditions, you know she can be cutting and shady. I'm so glad Brunson tapped into that side of her personality because it is hilarious yet apt to certain teachers. Yes, they are excellent at their jobs, but they don't necessarily play nice. At least, they won't until you earn their respect, and the effort required to do so usually requires a herculean gesture.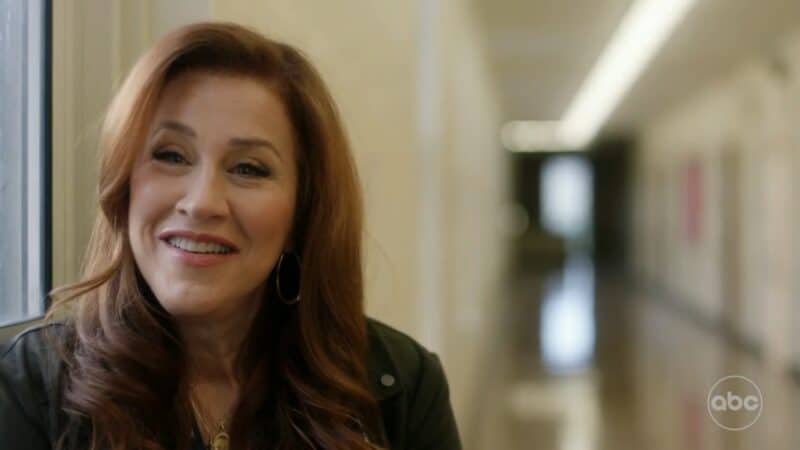 But, at the same time, based on how she spoke to Janine about being disappointed, I think you can see that she once was bubbly and thought she could change things for the better, until she realized all avenues led to a no. And with Melissa, as much as she may seem unorthodox, especially with her "Know a guy" mentality, that is how it is sometimes. While there are those like Barbara who excel at their job and are cordial with their peers, there are those like Melissa who, once she likes you, you're her people, and she'll give you access to their network which can get you anything you need, personal or professional.
Because if there is one thing this show really nails in the pilot is that teaching, like most public employee jobs, attracts characters who are ripe for making shows like this.
Strangely, Ava
Okay, maybe this is from my personal experience working at schools and government but, people like Ava exist, and I'm glad they are on this show. Now, does her position make government employees look bad? Yeah, kind of. However, like in any industry, it isn't always about what you know but who you know. The question is, will Ava step up and prove herself or keep making foolish ass decisions like spending thousands of dollars on a sign?
On The Fence
So, Should We Take Note Of These Kids?
After Mr. Corman, there is a need to ask whether we should take note of the kids or if they will just appear, say something or do something random, have a moment which puts you in your feelings, and that's it? Because we hear some of the names of the kids, and they can potentially be notable, but whether the kids will be supporting actors or interchangeable randoms? It is hard to say.
Initial Impression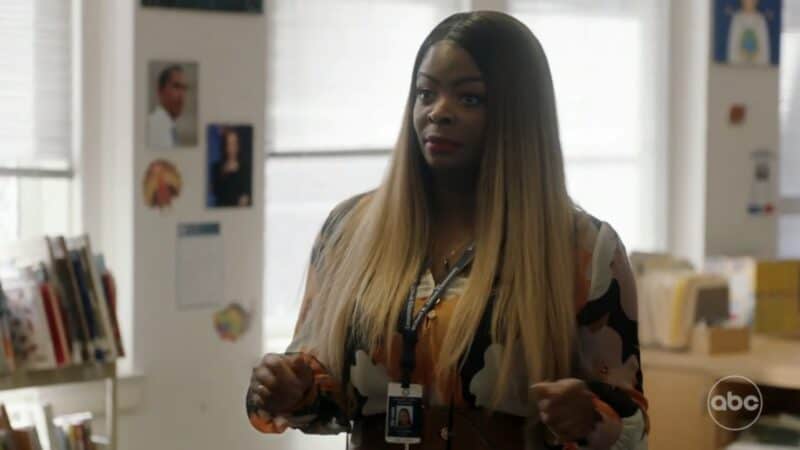 Depending on how things are handled, this could be a nice replacement for Black-ish, depending on the subjects and themes Abbot Elementary explores. For considering the joke about where the city prioritizes its money, noting the home life of some of the kids, and a few other things, you can see a sarcastic to potentially sober undertone throughout the episode. The question is, will Abbot Elementary go beyond the joke and get real, maybe uncomfortably so, or keep things light?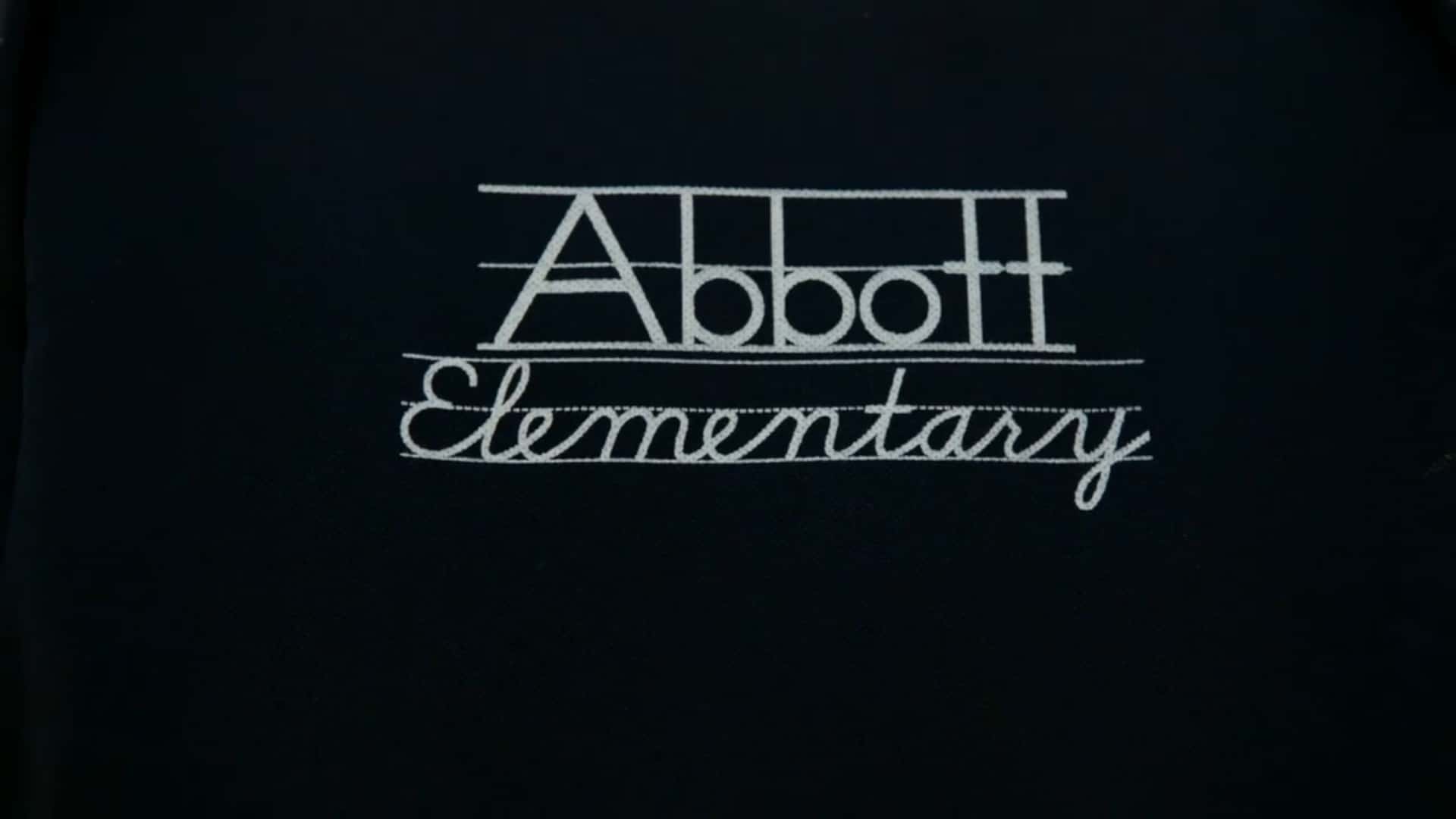 Abbot Elementary: Season 1/ Episode 1 "Pilot" [Series Premiere] – Recap/ Review (with Spoilers)
Who Is This For?
Those who like The Office styled comedies but wondered what it would be like if they moved the location to an urban elementary school and at least half of the characters were Black.
Highlights
An Ode To Urban Public School Teachers
Even If Gruff, The Veteran Teachers Are Likable
Strangely, Ava
Disputable
So, Should We Take Note Of These Kids?