9-1-1: Season 6/ Episode 13 "Mixed Feelings" – Recap/ Review (with Spoilers)
As Buck deals with the after-effects of being struck by lightning, someone might be trying to con Maddie, and Denny's secret gets out.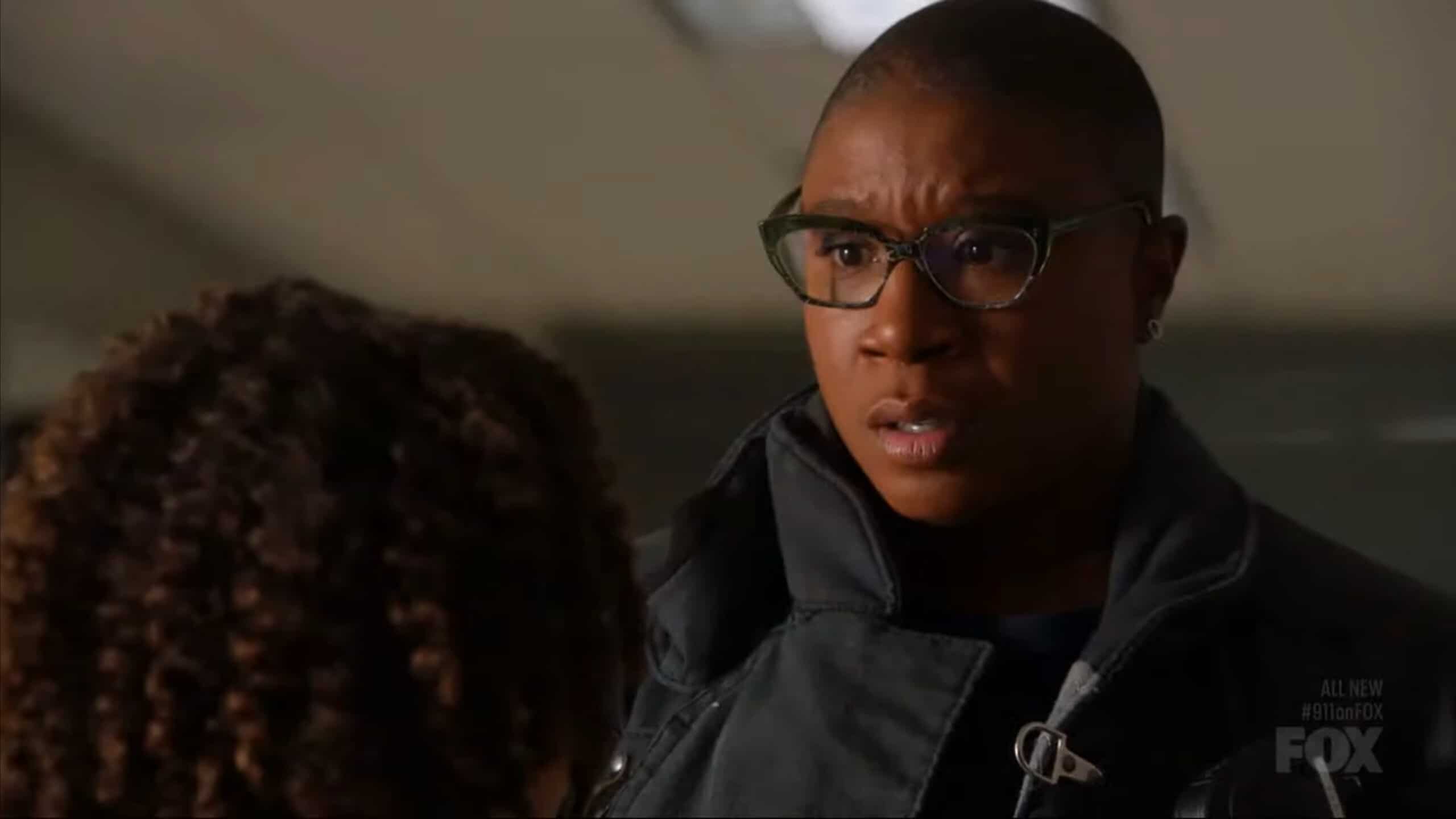 As Buck deals with the after-effects of being struck by lightning, someone might be trying to con Maddie, and Denny's secret gets out.
Aired (FOX)
4/10/2023
Director(s)
Johane Mrad Balaa
Writer(s)
Stacey R. Rose
Newly Noted Characters
Carol
Dana Powell
Previously Noted Characters
Buck
Oliver Stark
Christopher
Gavin McHugh
Eddie
Ryan Guzman
Maddie
Jennifer Love Hewitt
Athena
Angela Bassett
Chim
Kenneth Choi
Bobby
Peter Krause
Toni
Marsha Warfield
Hen
Aisha Hinds
Karen
Tracie Thoms
Denny
Declan Pratt
Nathaniel
Troy Winbush
Recap
This content contains pertinent spoilers.
Call It A Superpower – Buck, Christopher, Eddie
Despite it not being a specialty before, Buck finds himself now being damn near a savant when it comes to math. Christopher is amazed and thinks the lightning strike is Buck's superhero origin story. As for Eddie? He uses Buck's new abilities for a card game that is held by multiple fire departments, of which the winnings are steaks.
It isn't clear whether this change is permanent or just a blip that will dissipate as Buck's nervous system recovers.
The Welcoming Party – Carol, Maddie, Athena, Chim, Bobby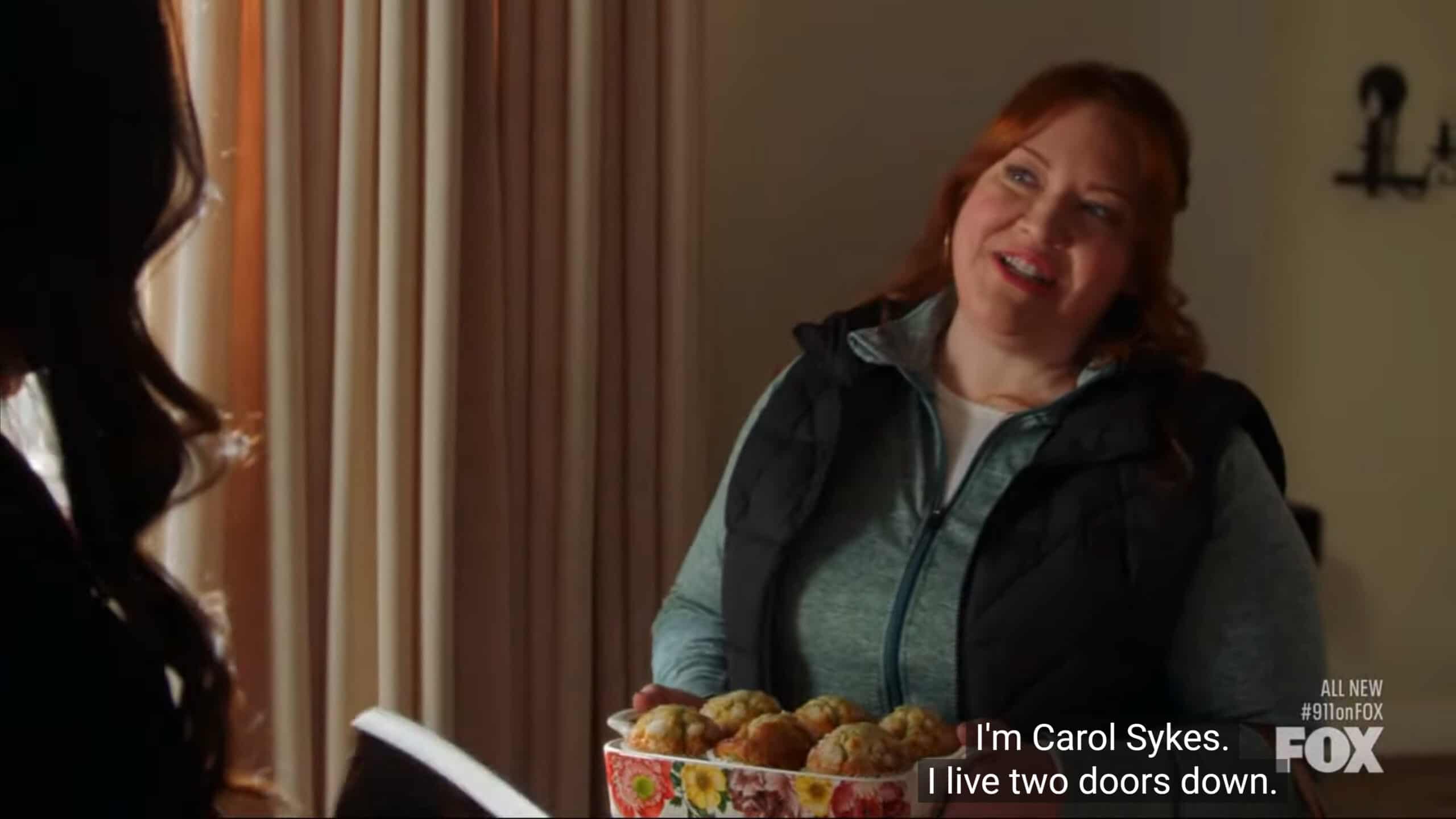 A woman named Carol introduces herself to Maddie, and she is weird. But, with Maddie meeting her while in a rush, she takes note of who she is and how she acts but sort of writes it off. That is until Bobby and Athena push the idea the woman could have been casing Maddie and Chim's home. This leads to a trap being set for Carol, after it is discovered she is not part of the neighborhood, and everyone learning she was doing coupon scamming and using Maddie's address to receive payments.
Our Son, Not Yours – Toni, Hen, Karen, Denny, Nathaniel, Chim
Denny would prefer his relationship with Nathaniel to be public and not have to keep it a secret. Especially after talking to Chim and learning not everyone has the privilege of having a good relationship with their dad. But unfortunately, Hen and Karen don't learn about Nathaniel being back in Denny's life until the school calls Karen and reveals that Denny hasn't been taking the bus for months. Pair that with Nathaniel getting into an accident and Hen suddenly seeing her child while dropping off someone at the hospital? Even if Nathaniel is in serious condition, she is pissed, and Karen too.
This leads to them keeping Denny from Nathaniel's bedside and him rightfully being upset for he thinks his dad could be dying. Toni is called in to help, as Denny goes on a hunger strike. But, after talking to his grandmother and her talking to her daughters, it is agreed Denny can see Nathaniel, and there will be negotiations regarding Denny and Nathaniel's future relationship.
Things To Note
Question(s) Left Unanswered
Denny and Nathaniel have been hanging out for months? How much time passes between episodes?
Review
---
Community Rating:
---
Highlights
Chim and Denny
While it is unfortunate that we won't see Chim and his dad reconcile on camera, it was nice to see him use that experience to talk to Denny and bring the kid some perspective. From what it seems, Denny doesn't really get much interaction with potential male role models, even with Hen and Karen working with a notable amount of them. So seeing Chim and Denny talk so comfortably reminds you how much extended family can be created and how, even though we don't consistently see it, especially outside of uniform, that these people are one big family, kids included.
Athena and Bobby
Athena and Bobby have long been slapped together to me, but this was perhaps the first time they seemed a bit cute together. Not to the point of rescinding any criticism of their relationship, but at least something there implied they weren't together strictly for companionship. Never mind consolidating characters so we'd only have to worry about Buck and Eddie's dating life.
[ninja_tables id="46830″]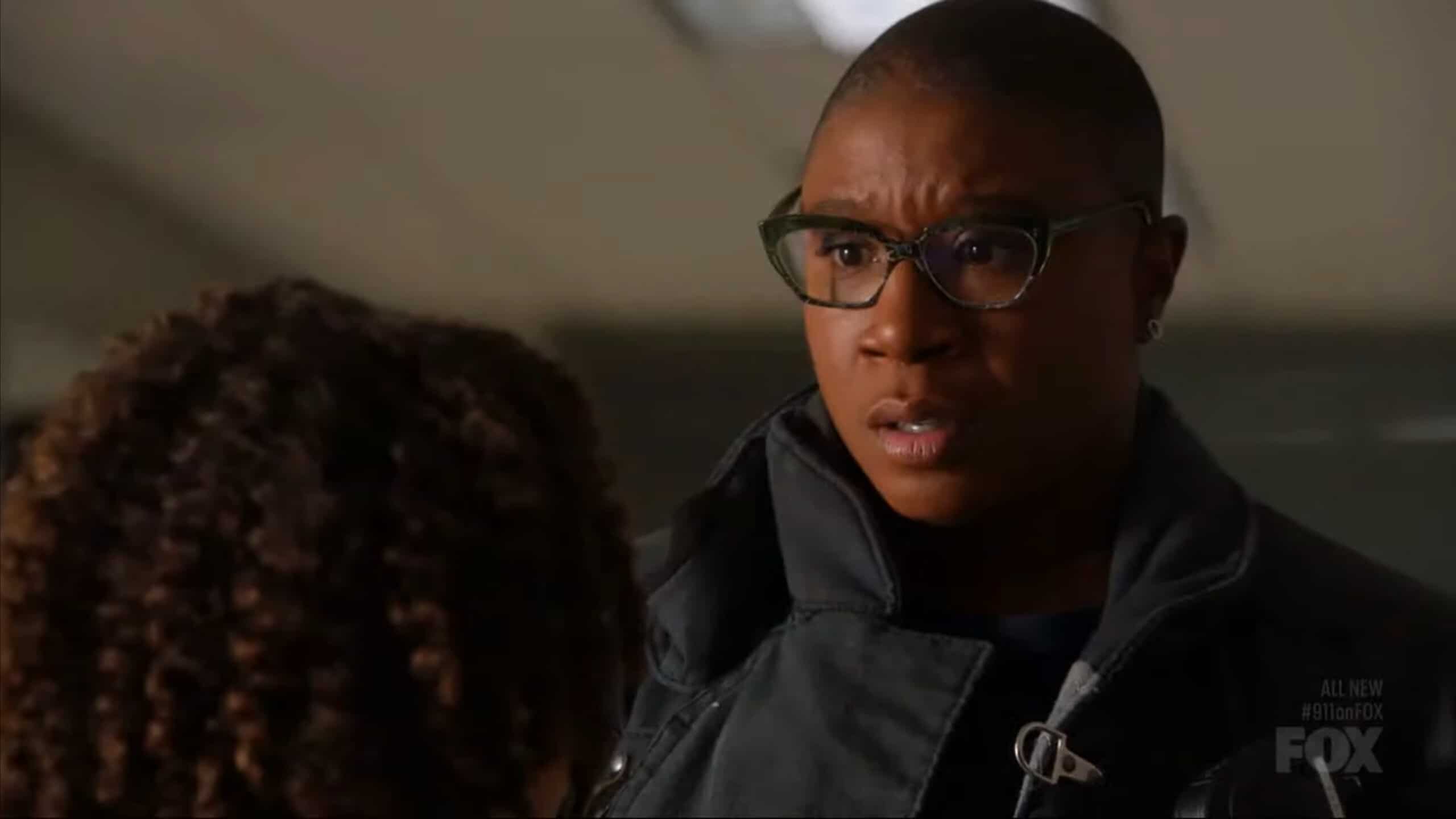 9-1-1: Season 6/ Episode 13 "Mixed Feelings" – Recap/ Review (with Spoilers)
Overall
Family is one of the most beautiful things seen in this episode, and the reminder of how much Buck, and even Chim, have a role in the lives of their co-workers' children and just how everyone looks out for each other, makes watching "9-1-1" this long feel like a reward.
Highlights
Chim and Denny
Athena and Bobby
---
Follow, Like, and Subscribe
Community Rating: 0.00% (0) - No Community Ratings Submitted (Add Yours Below)