9-1-1: Season 5/ Episode 4 "Home and Away" – Recap/ Review (with Spoilers)
As Chim deals with Maddie's exit, Athena is trying to get Harry to open up, a new dispatch is introduced, and Hen makes an honest mistake.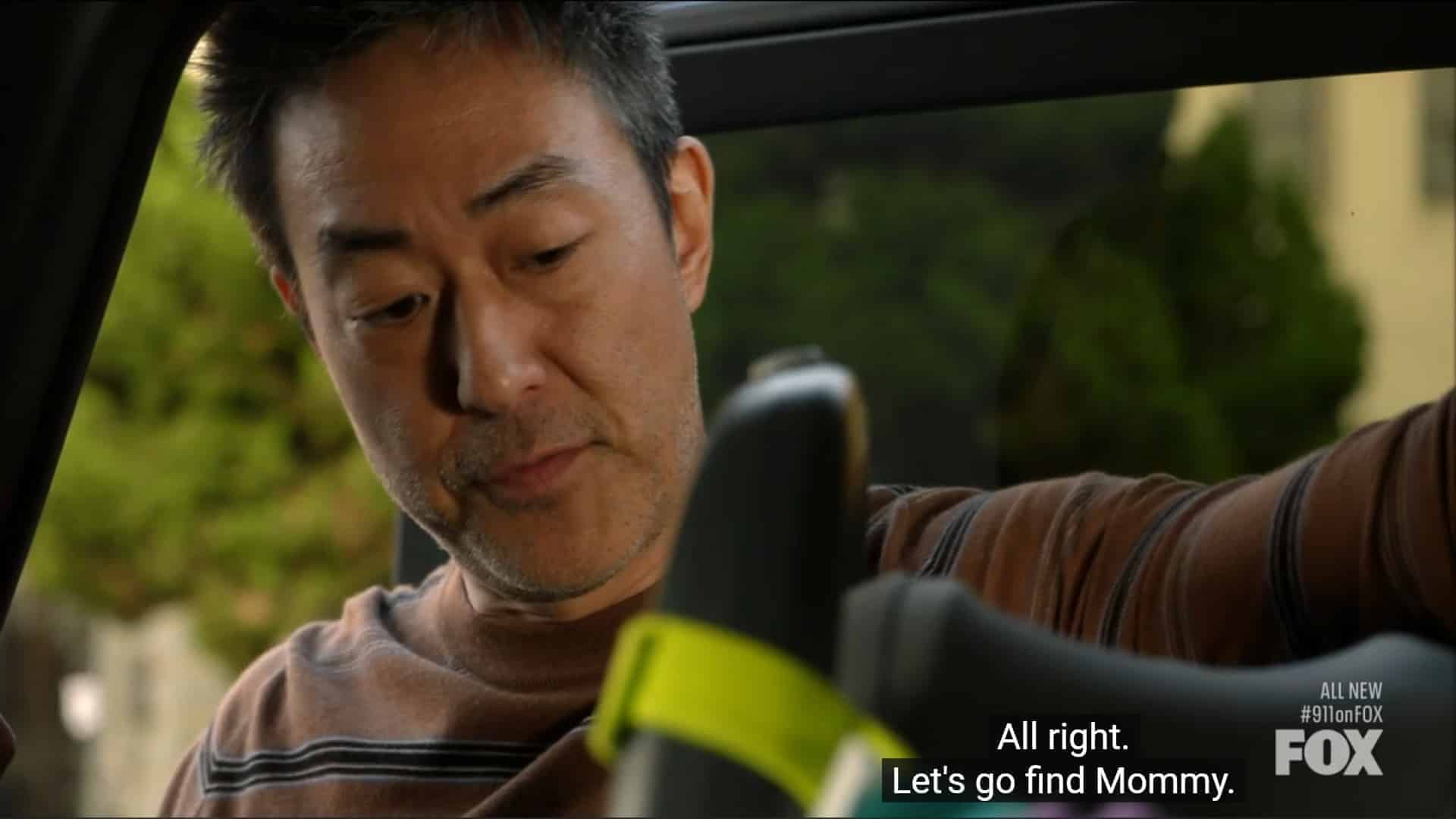 As Chim deals with Maddie's exit, Athena is trying to get Harry to open up, a new dispatch is introduced, and Hen makes an honest mistake.
---
| | |
| --- | --- |
| Aired | 10/11/2021 |
| Network | FOX |
| Directed By | Brenna Malloy |
| Written By | Bob Goodman |
Newly Noted
Characters
Claudette (Vanessa Williams)
A veteran dispatcher, newly returned, who butts heads with May.
Recap
The Kids Aren't Alright – May, Harry, Athena, Michae, Claudette, Josh
Harry has grown quiet around his parents, and it isn't because he doesn't understand how he feels. He just doesn't want to convey them. To May, he notes how angry he is at his dad for letting him get kidnapped and how he blames his mom for what happened. Which Athena and Michael don't know, but they are going to therapy and everything, with Harry, in hopes of moving forward. But, even for Athena, she is still working through things as she realizes how much of her stuff was touched by Jeffrey.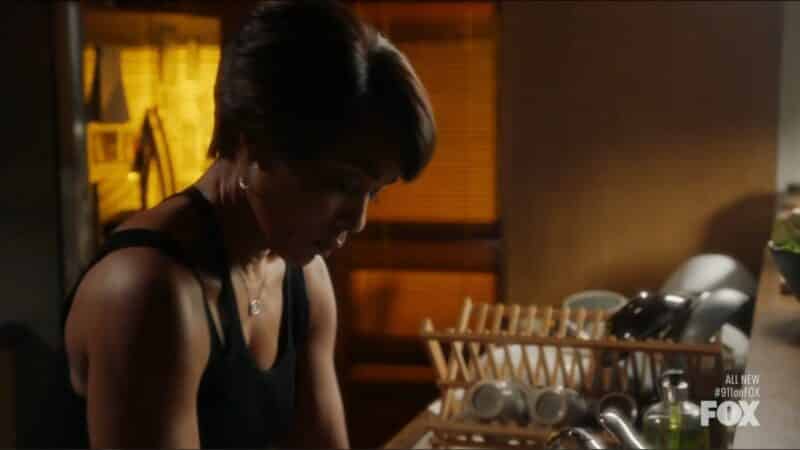 But, to show everyone has something going on, May has met a new dispatch named Claudette, who Josh notes is legendary, and the show sets up a 911 call to show why. Now, at first, it seems May is in awe and would love to learn from Claudette, but between seeing May as young and inexperienced, Claudette appears to have no desire to be friendly. Add in Josh having no desire to get involved, and it leaves May out on her own.
So You Knew? – Buck, Chim
It has been a little more than a week since Maddie left, and Chim is going through it. He has gone over Maddie's video countless times and is trying to figure out some way to justify why she left, and he has nothing. However, Buck was informed why she was leaving and that she would do so, which upsets Chim, especially since Buck is way too calm and was trying to console Chim while he knew everything.
Hence why Chim punched Buck and gave him a black eye. Also, with knowing Maddie is out there and likely trying to find herself, or heal, rather than let her be, as Buck thinks Chim should, Chim is going after her. For while Buck thinks of Maddie as his strong big sister, Chim sees her as a whole person who isn't helpless but undoubtedly vulnerable and shouldn't be alone right now.
Things To Note | Question(s) Left Unanswered
Things To Note
Albert appeared in this episode, and it seems he is still paying his dues at his fire station.
Question(s) Left Unanswered
Is Hen still working towards being a doctor?
What Could Happen Next
I expect Chim and Maddie to be gone a while, which will open opportunities for not just Harry and May, but it appears that new recruit we've barely seen as well.
Review
---
Community Rating:
---
Highlights
Chim's Performance
It has been a while since Chim really got to shine, and him spiraling while trying to figure out what is going on with Maddie has really been a highlight. Not in terms of what Chim is going through, but his actor getting to be more than a quip or the supportive friend. He is once again getting to be part of a center storyline and really taking full advantage of it. To the point that, if Chim is written off for a few episodes, it will make his return, with or without Maddie, notable.
May Not Being Set Aside Just Because Her Brother Has Something Going On
I don't think I will ever get over how May went from Athena's daughter, who was being bullied, to stepping into the 911 dispatcher role as she has. Many shows go on this long, but I can't recall too many which have brought up a minor supporting role and made it this big. Add in May continues to grow through consoling her brother and now Claudette?
I think this Claudette storyline will really push May, for Claudette seems like she could be trouble. Setting aside the big personality, there is a need to wonder what is going on with her? When it came to another dispatch, who also is a Black woman, Claudette had a bet the woman would quit. Then with May, she isn't on her case like she wants her to be better, but more so like she doesn't want to be embarrassed.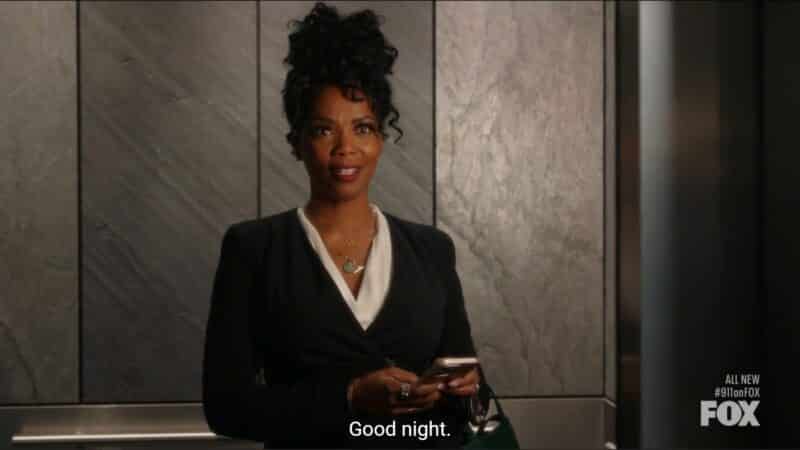 This could lead to so many different storylines dealing with what Claudette went through to pave the way for May, or how not all skin folk are kinfolk? It just depends where the writers want to take this. Heck, you could even throw colorism in there if the show wants to make this an intracultural issue between the two.
On The Fence
The Hospital Scenes With The Parents Of the Cheerleader
Two times this episode lingers longer than it needed to. The first time was to establish Claudette was legit and talented at her job. The second was the hospital scenes where we learned Hen wrongfully assumed who survived and who died. Can I say, as much as I appreciated the parents looking to Hen for advice and comfort over Eddie, as a juxtaposition to what May was going through, yet having a positive experience, the crying and dramatics did nothing for me.
I can't say if it was the writing or acting from the guest stars, but if I could have fast-forwarded through those moments? I wish I could because it lessened the effect of those young girls dying, never mind the situation of mistaken identities.
[ninja_tables id="46830″]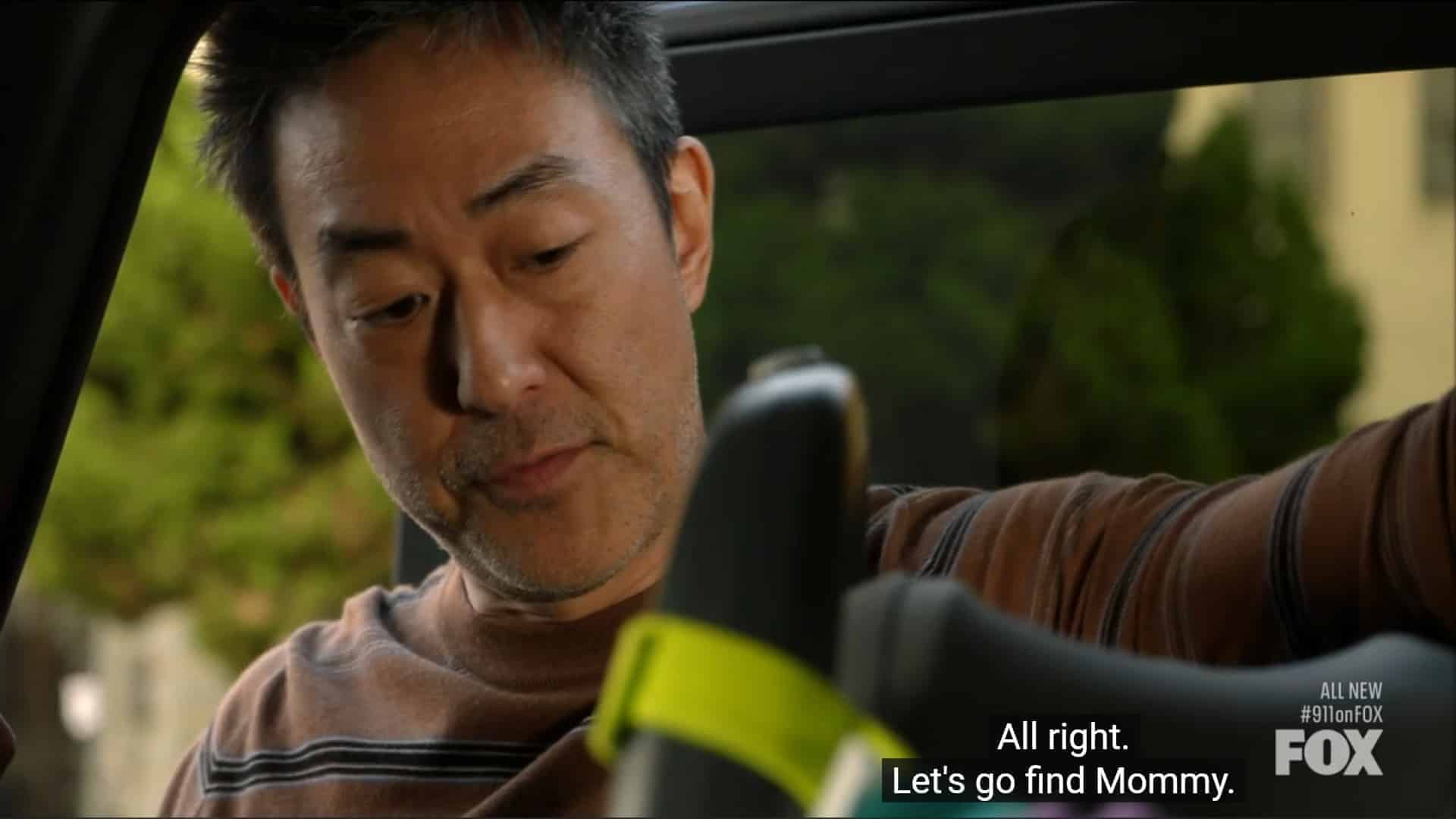 9-1-1: Season 5/ Episode 4 "Home and Away" – Recap/ Review (with Spoilers)
Trajectory: Plateau
While the guest stars make a notable blemish on the episode, from Claudette to Chim, it seems 911 is looking for ways to keep things interesting, without major natural disasters or incidents.
Highlights
Chim's Performance
May Not Being Set Aside Just Because Her Brother Has Something Going On
Disputable
The Hospital Scenes With The Parents Of the Cheerleader
---
Follow, Like, and Subscribe
Community Rating: 0.00% (0) - No Community Ratings Submitted (Add Yours Below)