In the winter finale, we're reminded how much the first half of season 4 is about reunification with people that have been absent a long time.
---
Community Rating: 0.00% (0) - No Community Ratings Submitted.
---
---
| | |
| --- | --- |
| Director(s) | David Grossman |
| Writer(s) | Bob Goodman |
| Aired (FOX) | 3/8/2021 |
This content contains pertinent spoilers. Also, images and text may contain affiliate links, which, if a purchase is made, we'll earn money or products from the company.
Recap
Losing Control – Chim, Maddie, Eddie, Christopher, Ana
When it comes to Chim and Maddie, Maddie is really starting to feel the pressure of giving birth soon, and it is happening during a pandemic. For be it her doctor noting she might not be in the delivery room, it is the possibility there might not be a bed for Maddie when she arrives. All these variables make it so she'd rather give birth at home and have some sort of control over what is going on.
The problem is, Chim doesn't want that. While he understands he and Maddie are both medical professionals, he has seen what can happen in the 13 minutes it would take to get to the hospital if something goes wrong. So with that in mind, he is against a home birth, and it seems Maddie gets it.
As for Christopher? Well, he throws a tantrum when he learns his dad is dating again. Why? Well, because he is starting to feel isolated and abandoned because of COVID-19, his mom's death, and not having Carla or his abuelita. So his dad dating? He knows what that means. But with Ana being his dad's girlfriend, it seems not as bad to him as a stranger.
Joy Snatched Away – Nia, Karen, Hen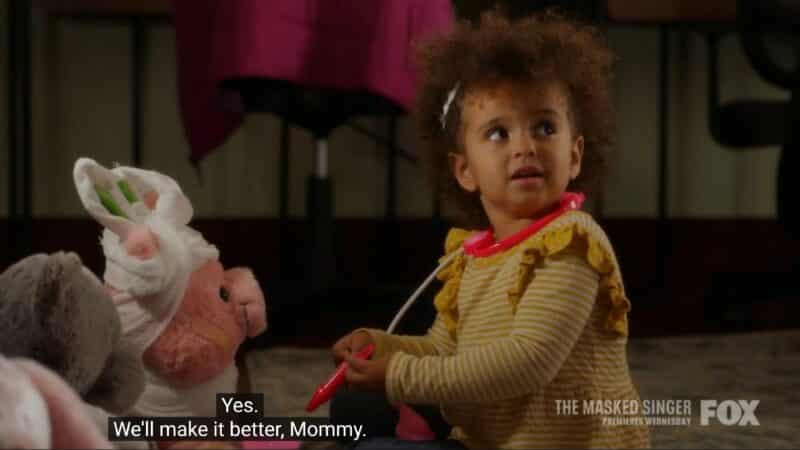 At this point, Nia has been with Karen and Hen for a year, and while she can be a lot, with Toni being around, though not seen this episode, they have help. However, with Nia's mother getting the help she needed, it seems the reunification process will begin. Meaning, Nia might not be in Hen and Karen's household for much longer.
In Need Of A Friend – Buck, Albert, Veronica, Taylor
With Buck doing the work, a part of him wants the spoils. He hasn't been in a relationship for a long time, and Albert having sex in his apartment while he isn't getting any? Well, it is not just a violation of his home but, with Albert having sex with Veronica, Buck pushes the idea it is against the Bro Code as well.
Said idea no one really buys into, since Veronica and Buck went on one date, but Taylor tries to be a good friend and listen in. However, after some point, she needs the same from Buck, and rather than get a one-on-one date or dinner, where she can talk about what she is going through, she is ambushed with a double date. One that feels performative, so she leaves.
But, luckily, Buck is given a chance to redeem himself the following day when he helps get 1,000 vaccine vials into someone rather than being spoiled by a faulty hospital refrigerator. Thus allowing Taylor to speak on what she has been going through, reporting tragedies and feeling rather helpless during it all.
Review
Highlights
Taylor's Return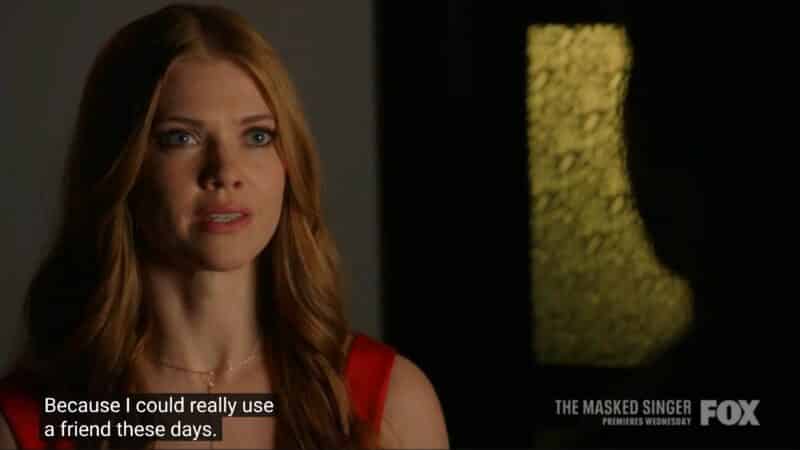 Interestingly, around the time we were introduced to Buck 2.0, approximately around S2E8. Taylor was introduced, and now, two seasons later, she is back and experiencing Buck 3.0. In a way, it makes you appreciate more the individual rescues and characters we've met and makes them seem less expendable. For if they can come back two seasons later? Does it truly mean they aren't worth taking note of?
The shock of Taylor's return aside, perhaps the real benefit here, is that she can help us see how Buck can apply what he has learned in therapy when it comes to dating. Can he deal with not being liked all the time, conflict, and dealing with a woman who not only has a life but doesn't need him for some sense of excitement?
You could say, when Buck said he evolved, it wasn't really tested like it could have been. However, with Taylor, we may actually see if this evolution will stick or not.
Ana Sticking Around
Like with Taylor's return, Ana's presents the idea that recycling familiar faces can be beneficial to 9-1-1. Especially characters who have entire lives and aren't reliant on someone of the lead cast like a leech. With Ana, she can present some sort of drama in Eddie struggling to get close to someone, as well as Christopher. Also, there is touching upon how kids are handling the pandemic, as they go back to school, and more. Thus, like Taylor, you can see possibilities to expand 9-1-1's focus without presenting what may feel like filler.
On The Fence
Nia & Albert
Case in point, Nia and Albert. Now, don't get us wrong, Nia is ADORABLE! However, Hen and Karen have more than enough to deal with. Hen is going to school and working a stressful job, and considering Denny's dad has disappeared, and he is probably coming up to the age where it would be right for him to have questions, there is more than enough drama there. Adding a cute child in just seems like overkill for a show with a vast amount of characters it has yet to learn how to juggle.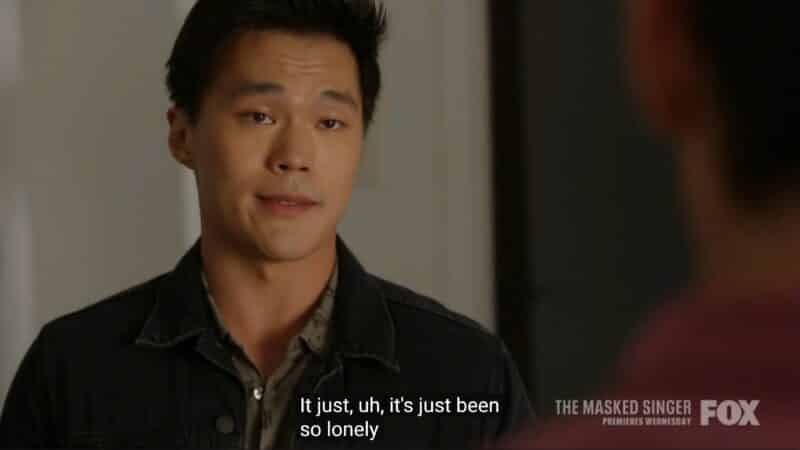 Then with Albert, honestly, just the fact he is Chim's brother but living with Buck, with minimal interaction with Chim, makes it clear he needs to be kicked. It isn't clear what the long-term goal is, if there is anything at the moment, but what is he doing on this show? Much less, why is he getting more consistent screen time than Karen, Michael, and a lot of other OG characters?
Holding Off Maddie Giving Birth
Is it just me of the winter finale didn't have any sort of pop to it? Granted, while noted as the "Winter Finale," all 9-1-1 is doing is taking a month off and returning April 19th. But even with a short hiatus, did anyone else feel Maddie giving birth, or on the way to the hospital, could have been the perfect way to drum up some excitement for the show's return? Mind you, it would be even better for the season finale, but don't you just feel we deserved something? Especially after they pulled the rug from under us with the "Maddie's Big Secret" storyline?
[amazon box="B08S6SVSX5″]
9-1-1 Directory
| Title | Excerpt |
| --- | --- |
| 9-1-1: Season 5/ Episode 4 "Home and Away" – Recap/ Review (with Spoilers) | As Chim deals with Maddie's exit, Athena is trying to get Harry to open up, a new dispatch is introduced, and Hen makes an honest mistake. |
| 9-1-1: Season 5/ Episode 3 "Desperate Measures" – Recap/ Review (with Spoilers) | While you likely could predict how Harry and Jeffrey's story ends, you may not guess how "Desperate Measures" ends as an episode. |
| 9-1-1: Season 5/ Episode 2 "Desperate Times" – Recap/ Review (with Spoilers) | We're onto day 5 of the LA blackout, and things aren't getting any easier, especially as backup systems fail and Athena learns Jeffrey Hudson is still on the loose. |
| 9-1-1: Season 5/ Episode 1 "Panic" [Premiere] – Recap/ Review (with Spoilers) | As it has done every season, 9-1-1 escalates the stakes by having the city hit with a major cyberattack and the man who attacked Athena on the loose. |
| 9-1-1: Season 4/ Episode 14 [Season Finale] – Recap/ Review (with Spoilers) | As to be expected from 9-1-1, no matter how dangerous things seem, everyone ends up okay. Well, all but one. |
| 9-1-1: Season 4/ Episode 13 – Recap/ Review (with Spoilers) | While storylines about doctor negligence, and Maddie's mental health, and Athena's relationship, dominate the episode, the ending is what truly leaves a grand impression. |
| 9-1-1: Season 4/ Episode 12 – Recap/ Review (with Spoilers) | A writer decides to put Los Angeles into a tizzy over some buried treasure, which causes quite a few 911 calls. |
| 9-1-1: Season 4/ Episode 11 – Recap/ Review (with Spoilers) | In a way, "First Responders" could be seen as a minor "Josh Begins," as we learn why he joined the 9-1-1 responders. |
| 9-1-1: Season 4/ Episode 10 – Recap/ Review (with Spoilers) | Get your favorite tissue brand ready; it's time to shed some tears as we watch some kids say goodbye to their parents and bonding moments that will have you bawling. |
| 9-1-1: Season 4/ Episode 9 – Recap/ Review (with Spoilers) | 9-1-1 is back, and in its return, we meet Maddie and Chim's baby! However, with a life gained, will there be a life lost? |
| 9-1-1: Season 4/ Episode 8 "Breaking Point" [Winter Finale] – Recap/ Review (with Spoilers) | In the winter finale, we're reminded how much the first half of season 4 is about reunification with people that have been absent a long time. |
| 9-1-1: Season 4/ Episode 7 "There Goes the Neighborhood" – Recap/ Review (with Spoilers) | With Buck dating again, and Hen's Mother coming for a visit, we see the beginning of old wounds healing. |
| 9-1-1: Season 4/ Episode 6 "Jinx" – Recap/ Review (with Spoilers) | As Buck evolves into Buck 3.0, Eddie might be evolving too as Christopher's former teacher, Ana Flores, returns to 9-1-1. |
| 9-1-1: Season 4/ Episode 5 "Buck Begins" – Recap/ Review (with Spoilers) | While the Daniel thing remains a bust, exploring Buck and Maddie's relationship, from 1996 to the present, will have you in tears. |
| 9-1-1: Season 4/ Episode 4 "9-1-1, What's Your Grievance?" – Recap/ Review (with Spoilers) | So the secret Maddie is hiding comes out, and, well, it might disappoint you. |
| 9-1-1: Season 4/ Episode 3 "Future Tense" – Recap/ Review (with Spoilers) | Maddie has a family secret, which includes Buck, and Hen finds herself with a lab partner who pushes her buttons and nearly causes her to go off. |
| 9-1-1: Season 4/ Episode 2 "Alone Together" – Recap/ Review (with Spoilers) | In the 2nd part of 9-1-1's season 4 premiere, multiple near-death experiences act as a wake-up call unlike any other rescues before. |
| 9-1-1: Season 4/ Episode 1 "The New Abnormal" – Recap/ Review (with Spoilers) | 9-1-1, as tradition, returns with a dramatic natural event, which this time is a dam breaking, thanks to earthquakes and a landslide! |
| 9-1-1: Season 3 - Review/ Summary with Spoilers | In its 3rd season, "9-1-1" presents minor improvements, but due to being a procedural, which leads to some inconsistency, it often feels like more of the same. |
| 9-1-1: Season 3 Episode 18 "What's Next" [Season Finale] – Recap/ Review with Spoilers | As with the finale of nearly every season of 9-1-1, the ending is a bit shocking – but this time in a good way. |
| 9-1-1: Season 3 Episode 17 "Powerless" – Recap/ Review with Spoilers | While we may not see Abby until the end of the episode, a whole lot happens that makes it clear why they needed the season finale to be two parts. |
| 9-1-1: Season 3 Episode 16 "The One That Got Away" – Recap/ Review (with Spoilers) | While not a Christmas episode, Buck meets the ghost of Christmas future and it shakes him to his core. |
| 9-1-1: Season 3 Episode 15 "Eddie Begins" – Recap/ Review (with Spoilers) | While Eddie has been around for nearly 2 whole seasons, and heavily featured, "Eddie Begins" dives into his backstory father than ever before. |
| 9-1-1: Season 3 Episode 14 "The Taking of Dispatch 9-1-1" – Recap/ Review (with Spoilers) | Similar to the bank robbery episode last season, it's all about the con in the latest episode of 9-1-1. |
| 9-1-1: Season 3 Episode 13 "Pinned" – Recap/ Review (with Spoilers) | As Michael and his family deal with him possibly dying, Chim tries to bring new life to his relationship with Maddie. |
| 9-1-1: Season 3 Episode 12 "Fools" – Recap/ Review (with Spoilers) | As many struggle with the possibility of being alone, Christopher also deals with not being able to do anything like his dad always says he can. |
| 9-1-1: Season 3 Episode 11 "Seize The Day" – Recap/ Review (with Spoilers) | "9-1-1" returns with Chim's younger brother coming to Los Angeles and triggering Chim's childhood trauma. |
| 9-1-1: Season 3, Episode 10 "Christmas Spirit" [Mid-Season Finale] – Recap, Review (with Spoilers) | Like a holiday movie, 9-1-1 mixes in a lot of sweet moments with a bit of darkness that some might see as devastating. |
| 9-1-1: Season 3, Episode 9 "Fallout" – Recap, Review (with Spoilers) | Trauma, and methods of dealing with it, are explored as Eddie, Maddie, and Hen go into therapy to handle their new normal. |
| 9-1-1: Season 3, Episode 8 "Malfunction" – Recap, Review (with Spoilers) | As Karen struggles with getting pregnant, Hen finds her focus off, and this leads to deadly consequences. Also, Eddie's fight career takes a turn. |
| 9-1-1: Season 3, Episode 7 "Athena Begins" – Recap, Review (with Spoilers) | We go deep into Athena's past, to 1989 – 1991 to be exact, and learn of the second major loss that made her become and remain a cop. |
| 9-1-1: Season 3, Episode 6 "Monsters" – Recap, Review (with Spoilers) | It's Halloween on 9-1-1, and you know that means something freaky going down. Though, unlike past seasons, there are less shocks this time around. |
| 9-1-1: Season 3, Episode 5 "Rage" – Recap, Review (with Spoilers) | As Michael experiences DWB, and his kids get the race talk, Buck learns the consequences of his lawsuit. |
| 9-1-1: Season 3, Episode 4 "Triggers" – Recap, Review (with Spoilers) | From Maddie triggered by a domestic call to Chim and Hen taking note of kids they save, and Buck hearing the worst thing imaginable, this episode isn't called "Triggers" for nothing. |
| 9-1-1: Season 3, Episode 3 "Searchers" – Recap, Review (with Spoilers) | The tsunami arc comes to an end, with an explosion, someone losing an arm, and the fate of Christopher. |
| 9-1-1: Season 3, Episode 2 "Sink or Swim" – Recap, Review (with Spoilers) | A tidal wave hits and between the initial wave and the surges which come after, we see more people die this episode than the entire series. |
| 9-1-1: Season 3, Episode 1 "Kids Today" [Seaon Premiere] – Recap, Review (with Spoilers) | Surprisingly, despite being crushed by a fire truck, Buck seems like he may return to work. However, isn't there always a catch? |
| 9-1-1: Season 2 - Summary, Review (with Spoilers) | Season 2 of 9-1-1 avoids any sense of a sophomore slump by balancing the 911 drama you love and developing both new and old characters. |
| 9-1-1: Season 2, Episode 18 "This Life We Choose" [Season Finale] - Recap, Review (with Spoilers) | In the finale, after a bombing spree, many characters find their lives changed forever. One for the worse, many for the better. |
| 9-1-1: Season 2, Episode 17 "Careful What You Wish For" - Recap, Review (with Spoilers) | In the penultimate episode of the season, Eddie returns to prominence as he reevaluates his relationship with Shannon. |
| 9-1-1: Season 2, Episode 16 "Bobby Begins Again" - Recap, Review (with Spoilers) | In order to move forward, you have to the past, and in this episode, we learn what happened between the fire Bobby started and Buck being hired. |
| 9-1-1: Season 2, Episode 15 "Ocean's 9-1-1" - Recap/ Review (with Spoilers) | The team gets framed for a robbery and it leads to not only some of the best writing in a while, but one person's job on the line. |
| 9-1-1: Season 2, Episode 14 "Broken" - Recap, Review (with Spoilers) | Of course, with 9-1-1 taking some time off it means they have to come back with you on the verge of crying to the point being unable to watch. |
| 9-1-1: Season 2, Episode 13 "Fight or Flight" - Recap, Review (with Spoilers) | We journey a bit into Doug and Maddie's history and are left with an ending which ends a chapter in both of their lives. |
| 9-1-1: Season 2, Episode 12 "Chimney Begins" - Recap, Review (with Spoilers) | As Hen did earlier this season, Howard Han aka Chimney, gets his due by having an episode dedicated to his backstory. |
| 9-1-1: Season 2, Episode 11 "New Beginnings" [Mid-Season Premiere] - Recap, Review (with Spoilers) | 9-1-1 returns, and it is like we never left as the drama picks up and kicks things into the next gear. |
| 9-1-1: Season 2/ Episode 10 "Merry Ex-Mas" [Mid-Season Finale] - Recap/ Review (with Spoilers) | While this is a Christmas episode, love is in the air like it is Valentine's day. Though one person with unreciprocated love comes around to ruin things. |
| 9-1-1: Season 2/ Episode 9 "Hen Begins" - Recap/ Review (with Spoilers) | The show decides to hand the reigns to Aisha Hinds and gives us something which almost makes you wonder, "Why wasn't this the show's pilot?" |
| 9-1-1: Season 2/ Episode 8 "Buck, Actually" - Recap/ Review (with Spoilers) | |
| 9-1-1: Season 2/ Episode 7 "Haunted" - Recap/ Recap (with Spoilers) | |
| 9-1-1: Season 2/ Episode 6 "Dosed" - Recap/ Review (with Spoilers) | |
| 9-1-1: Season 2/ Episode 5 "Awful People" - Recap/ Review (with Spoilers) | |
| 9-1-1: Season 2/ Episode 4 "Stuck" - Recap/ Review (with Spoilers) | |
| 9-1-1: Season 2/ Episode 3 "Help Is Not Coming" - Recap/ Review (with Spoilers) | |
| 9-1-1: Season 2/ Episode 2 "7.1" - Recap/ Review (with Spoilers) | |
| 9-1-1: Season 2/ Episode 1 "Under Pressure" [Season Premiere] - Recap/ Review (with Spoilers) | |
| 9-1-1: Season 1 - Recap/ Review (with Spoilers) | |
| 9-1-1: Season 1/ Episode 10 "A Whole New You" [Season Finale] - Recap/ Review (with Spoilers) | |
| 9-1-1: Season 1/ Episode 9 "Trapped" - Recap/ Review (with Spoilers) | |
| 9-1-1: Season 1/ Episode 8 "Karma's a Bitch" - Recap/ Review (with Spoilers) | |
| 9-1-1: Season 1/ Episode 7 "Full Moon (Creepy AF)" - Recap/ Review (with Spoilers) | |
| 9-1-1: Season 1/ Episode 6 "Heartbreaker" - Recap/ Review (with Spoilers) | |
| 9-1-1: Season 1/ Episode 5 "Point of Origin" - Recap/ Review (with Spoilers) | |
| 9-1-1: Season 1/ Episode 4 "Worst Day Ever" - Recap/ Review (with Spoilers) | |
| 9-1-1: Season 1/ Episode 3 "Next of Kin" - Recap/ Review (with Spoilers) | |
| 9-1-1: Season 1/ Episode 2 "Let Go" - Recap/ Review (with Spoilers) | |
| 9-1-1: Season 1/ Episode 1 "Pilot" [Series Premiere] - Recap/ Review (with Spoilers) | |
---