We Belong Together (2018) – Summary, Review (with Spoilers)
We Belong Together, like most "That woman is crazy!" films, doesn't make said woman a complicated figure but more so a generic replica of what you're already familiar with.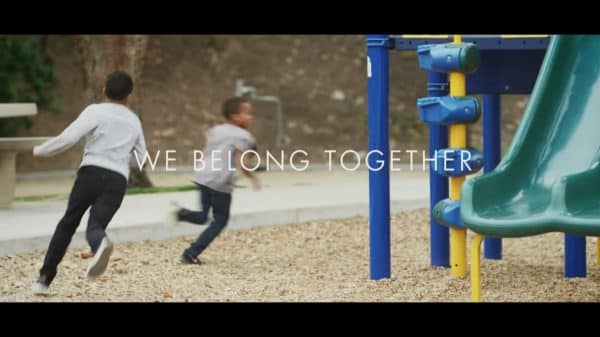 We Belong Together, like most "That woman is crazy!" films, doesn't make said woman a complicated figure but more so a generic replica of what you're already familiar with.
---
Director(s)
Christopher B. Stoke
Screenplay By
Chaz Echols, Marques Houston, Christopher B. Stoke
Date Released
7/16/2019 (Netflix)
Genre(s)
Thriller, Drama
Good If You Like

A Whole Lot Of Shots Of Draya Michele's Behind
Men Thinking With Their D*** & Getting Mad When The Other Person Catches Feelings

Isn't For You If You

Are Tired Of Drama Films About A Woman Going Crazy Over Someone Who Just Seems Alright

Noted Cast
Tracy/ Laura
Draya Michele
Thomas
Charles Malik Whitfield
Leslie
Jessica Vanessa
Megan
Elise Neal
Brittany
Cassidey Fralin
Alfred
Ross Flemings
Images and text in this post may contain affiliate links which, if a purchase is made, we'll earn money or products from the company. Affiliate links and external links include an upward facing, superscript, arrow.
We Belong Together Plot Summary & Review
---
Community Rating:
---
26-year-old Tracy has just got out of jail and enrolled at a college in Los Angeles, maybe Sacramento, for reasons unknown. We're never told her major or interest, just that she ends up in a Mythology glass ran by a Mr. Thomas Lewis. Someone who just recently got off a sabbatical he took due to his life falling apart. Yet, with him sober now and repairing the relationships he destroyed, he feels stable and possibly happy.
That's until Tracy, jealous of the closeness Thomas has with his TA, Leslie, decides she wants him. Thus leading to a series of events you can likely already guess. Well, outside of the ending, which is a minor change from what we often see.
Collected Quote(s) or .Gifs
The easiest time to start a new addiction is when you getting over an old one.
Highlights
The Acting Isn't That Bad – At First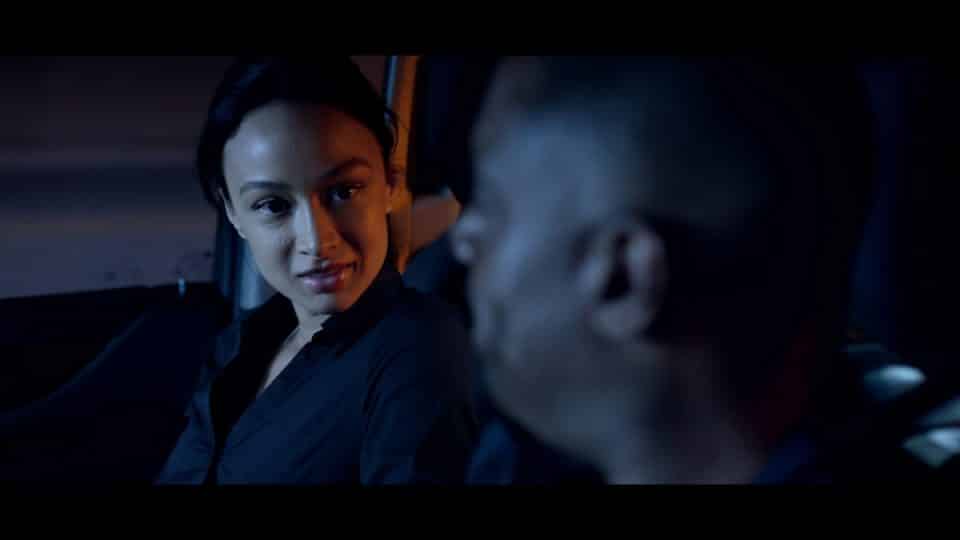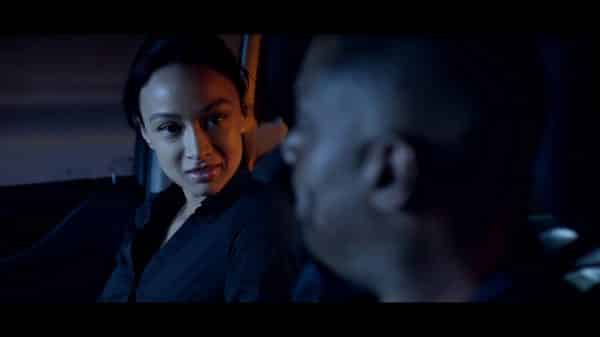 Initially, I thought this was going to be like Only For One Night in, despite the low expectations for Draya Michele, the bar would be raised. Which, in some ways, it was. Yet, I must admit, I don't know if it was her acting and how she played off Whitfield or because of how much Stoke plays on her beauty which leaves you entranced. For with the way We Belong Together is shot, you come to understand how Thomas was seduced. How, despite his mind saying no, temptation, over and over, wore down his morals and sense of right and wrong until he couldn't help but give in.
Especially considering he was single, likely hasn't been with someone in months, maybe over a year, and it isn't like the dude had any friends beyond his AA sponsor and his TA.
But, as we venture into Tracy getting a bit crazy, that is when Michele seems to be pushing herself past where she is as an actress. Which isn't to say she can't play crazy, the way her eyes look in some scenes may give you pause, but between her dialog, the performance, and the story? There is a strong vibe that when this film was made, they should have followed the policy of "Less is more."
Criticism
They Could Have Made Tracy's Reason For Flipping Out Better
The problem with damn near all films like this is they make the woman crazy without putting much, if any, onus on the man. And mind you, yes Tracy did lie about quite a few things, but there were multiple warning signs, as noted, that Thomas ignored. Some of which should have made it clear, if you are going to have sex with this woman on the regular, be full-on intimate, you should come correct.
Yet, the film doesn't really allow Tracy to be someone complex and complicated. Her mental illness, as it is often used in films like this, is just a quick and easy means to explain why she is acting the way she does. That and because, I guess, the d*** was so bomb that she couldn't allow someone to get in the way of consistent appointments. All of which seems like such lazy writing, since we see it so often, that it takes away from everything Michele was doing that made this seem like a good role for her.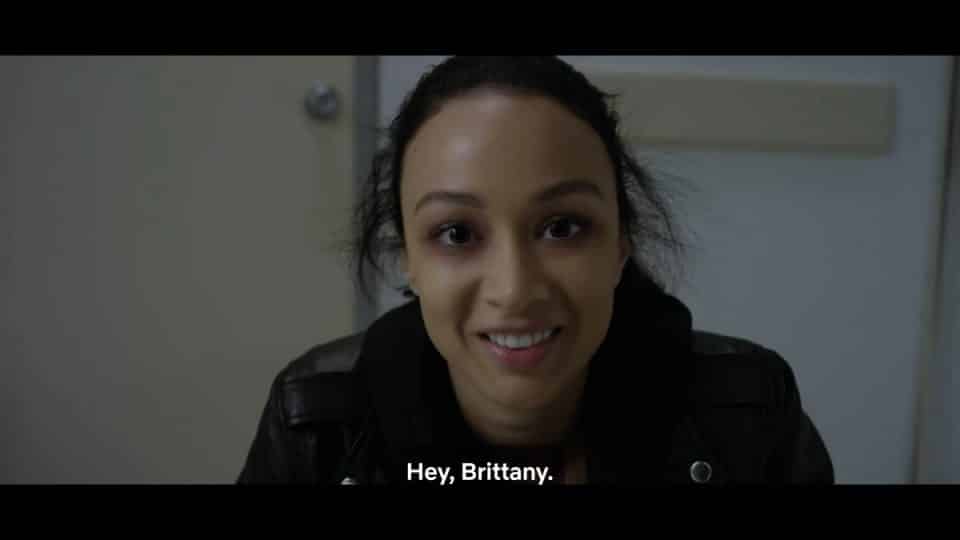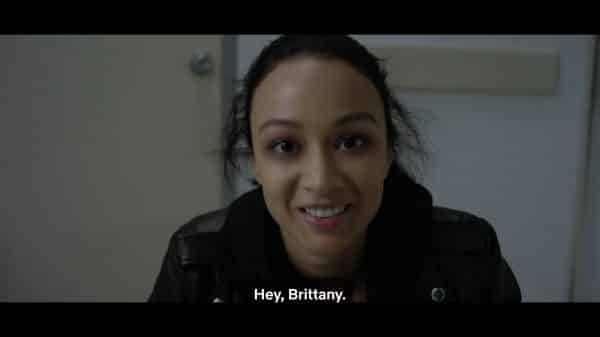 Who The Hell Is Alfred
We learn quite a few things about Tracy, but not so much about this shadowy presence named Alfred. Someone who does a lot for her but the reason behind it is as thin as Tracy's reason for going mad. Which is frustrating for it adds another level to how much of a disservice was done in terms of how Tracy could have been made to be different compared to the tons of women written with the same character and trajectory.
We Belong Together isn't a horrible movie, it is just one with lazy writing. Which is a shame for Michele is the reason to watch this, and there is this vibe that, like Karrueche Tran, this could have been the type of film to show she is more than a beautiful woman known for her exes, reality TV, and images which are available online. Alas, as much as she gives, the film undercuts by making her character's reason for going off the rails painfully generic and giving us an ending that just makes you want to roll your eyes.
Hence the mixed label. While the film may lead you to believe Michele can act, this isn't necessarily a film you can use as evidence if you want to counter someone refuting that claim. But, if you like hood movies, ripe for that friend who always gives commentary, We Belong Together will be great for you.
Follow Wherever I Look on Twitter, Like us on Facebook and Subscribe to the YouTube Channel.
[ninja_tables id="24271″]
We Belong Together Ending Explained & Commentary (with Spoilers)
Ending Explained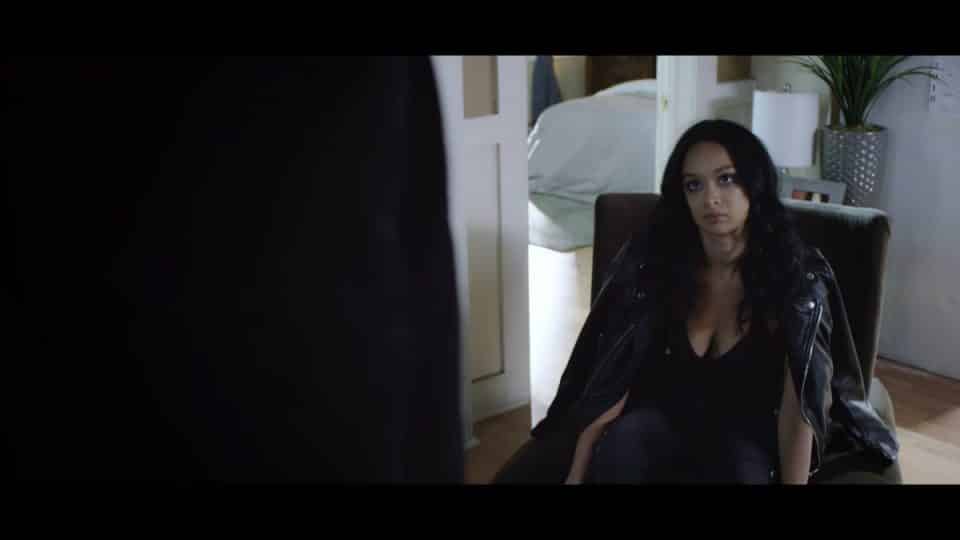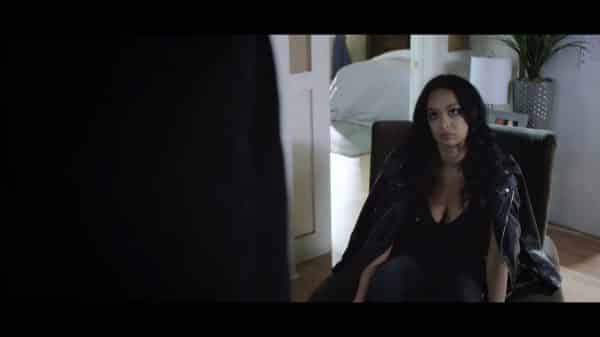 So, Tracy, real name Laura, alongside her brother, killed their parents when they were 12 by fire, and the state decided, for 13 years, to have them in a mental institution. Now, why that amount of time specifically? Who knows? Also, outside of a random assortment of diagnosis, what came from a decade of therapy? Again, that isn't clear. All we know is that Thomas smiled at her, she caught feelings, and whoever could threaten that relationship got handled.
First, it was Leslie, likely by Laura's brother Alfred. Then Laura tried to kill Megan, Thomas' ex-wife he still loves, by cutting her brake line and Alfred running her off the road, but that didn't work. And as for why she did that? Well, because Thomas has long made it clear he still loves his ex-wife, and Laura was jealous she couldn't replace her. Much less, Thomas refused to let Laura meet Brittany, Thomas' daughter, so she saw this wall getting put up. One which made it clear that she was a rebound, and she needed to know her place.
Hence her trying to get rid of those obstacles, force a relationship with Brittany, and that all falling apart when she failed to kill Megan, in her own home, and the cops took her away. But, with it seeming Alfred found her and is about to let her out, it seems she might be free to roam again.
Question(s) Left Unanswered
Why is it Alfred is doing so much for his sister? Be it killing people, setting her up with an apartment and new identity, just going way beyond what makes sense considering we don't learn a damn thing about him?
Follow Wherever I Look on Twitter, Like us on Facebook and Subscribe to the YouTube Channel.
[ninja_tables id="24271″]
The Acting Isn't That Bad – At First - 85%
They Could Have Made Tracy's Reason For Flipping Out Better - 65%
Who The Hell Is Alfred - 64%