With thrills and actors who more than deserve your attention, "Unseen" is a horror/ thriller that will make you glad that it isn't platform exclusive.
Director(s)

Yoku Okumura

Screenplay By

Salvatore Cardoni and Brian Rawlins

Date Released (

Video On Demand

)

March 7, 2023

Genre(s)

Horror

Duration

1 hr, 16 mins

Content Rating

Unrated

Noted Cast

Emily

Midori Francis

Sam

Jolene Purdy

Charlie

Michael Patrick Lane

Carol

Missi Pyle
This content contains pertinent spoilers. Also, images and text in this post may contain affiliate links which, if a purchase is made from those sites, we may earn money or products from the company.
Film Summary
Sam receives a call from Emily- a nearly-blind woman desperately trying to escape her murderous ex-boyfriend. While the call is accidental, both women realize that Emily's only hope of survival is to have Sam be her eyes and guide her through the woods by a video call. As Emily attempts her journey, Sam must also balance problems and irate customers at her liquor store clerk job. Their troubles grow as Sam manages an especially nasty customer and Emily's ex attempts to hunt her down. 
Things To Note
While Unseen is unrated, the dialogue and violence is typical for Rated R films. 
Dialogue: Sprinkled through

Violence: Domestic abuse, some blood, and the threat of gun violence

Sexual Content: None

Miscellaneous: N/A
Character Descriptions
Please Note: This character guide is not an exhaustive list of every cast member, and character descriptions may contain what can be considered spoilers.
Emily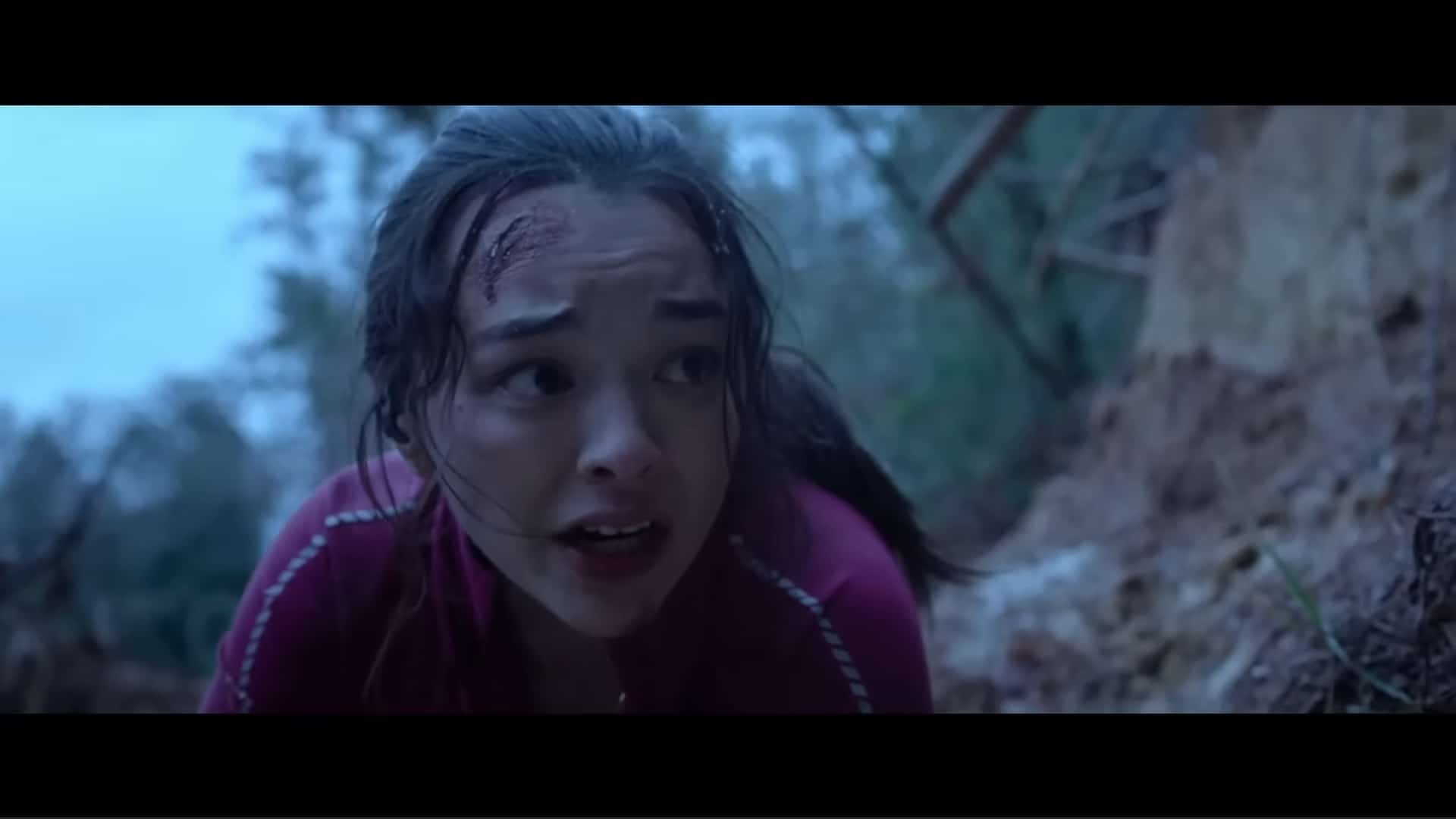 A determined and resourceful doctor who recently left her abusive ex-boyfriend. After Emily escapes her ex's kidnapping, she accidentally breaks her glasses and must travel blind with Sam on the phone as her only guidance. 
Sam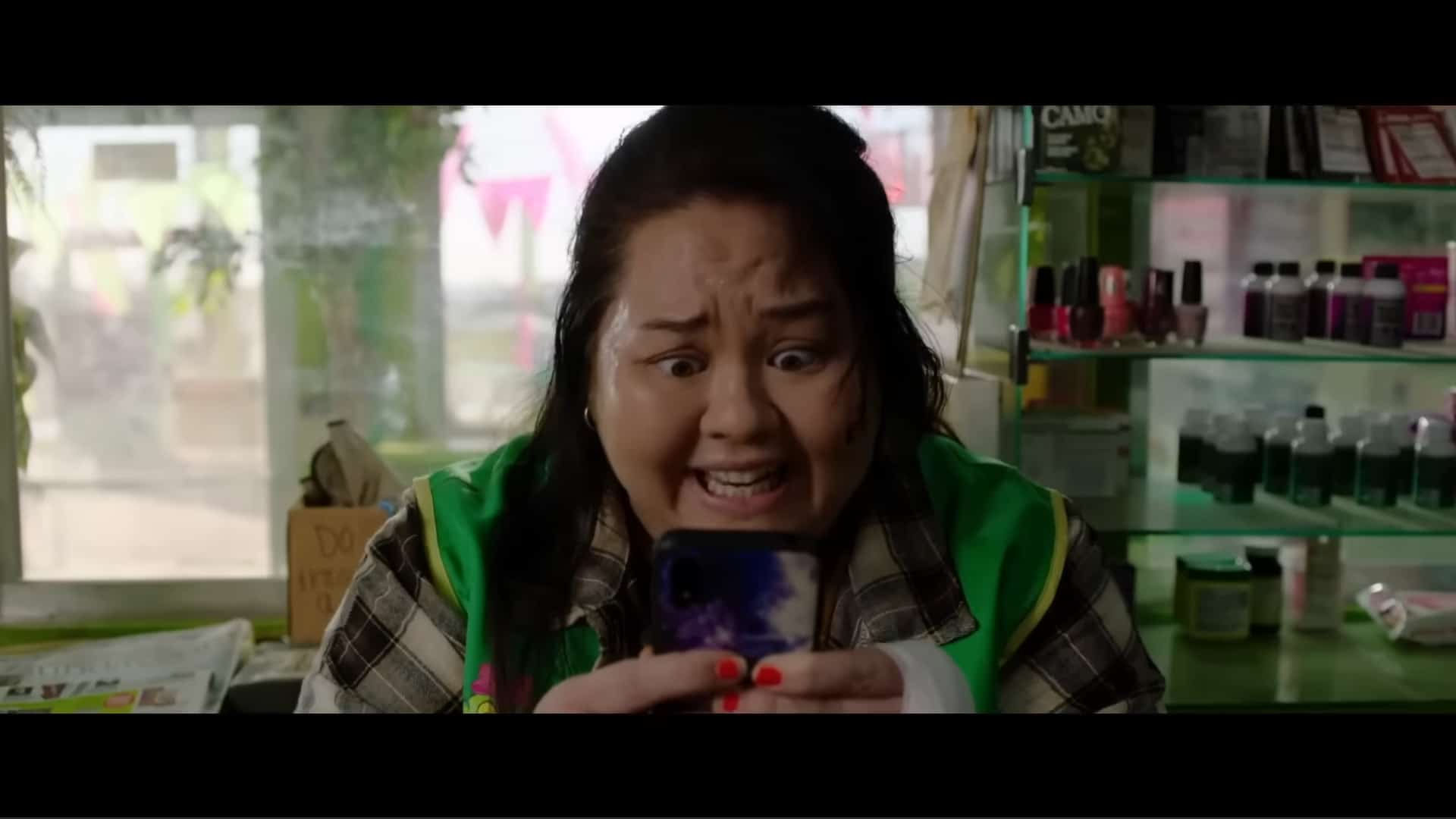 An insecure and apprehensive liquor store clerk who often endures insults and customer abuse in quiet defeat. Once she receives Emily's call, Sam goes through great lengths of her own discomfort and crises to help this stranger. 
Charlie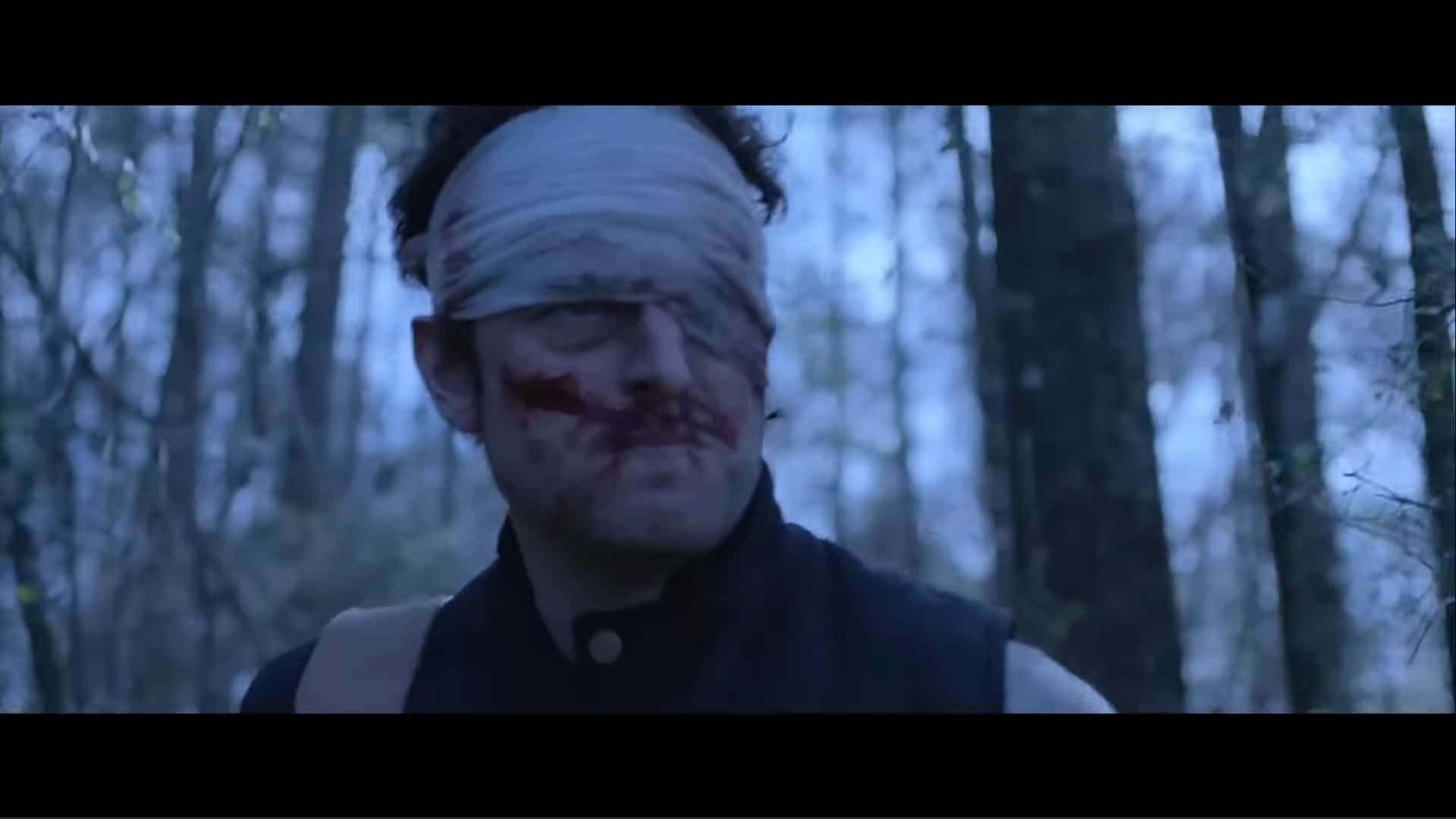 A violent and erratic man who seeks to track down and murder his ex, Emily. Charlie sees himself as a victim of a broken heart and will do everything to get his bloody vengeance. 
Carol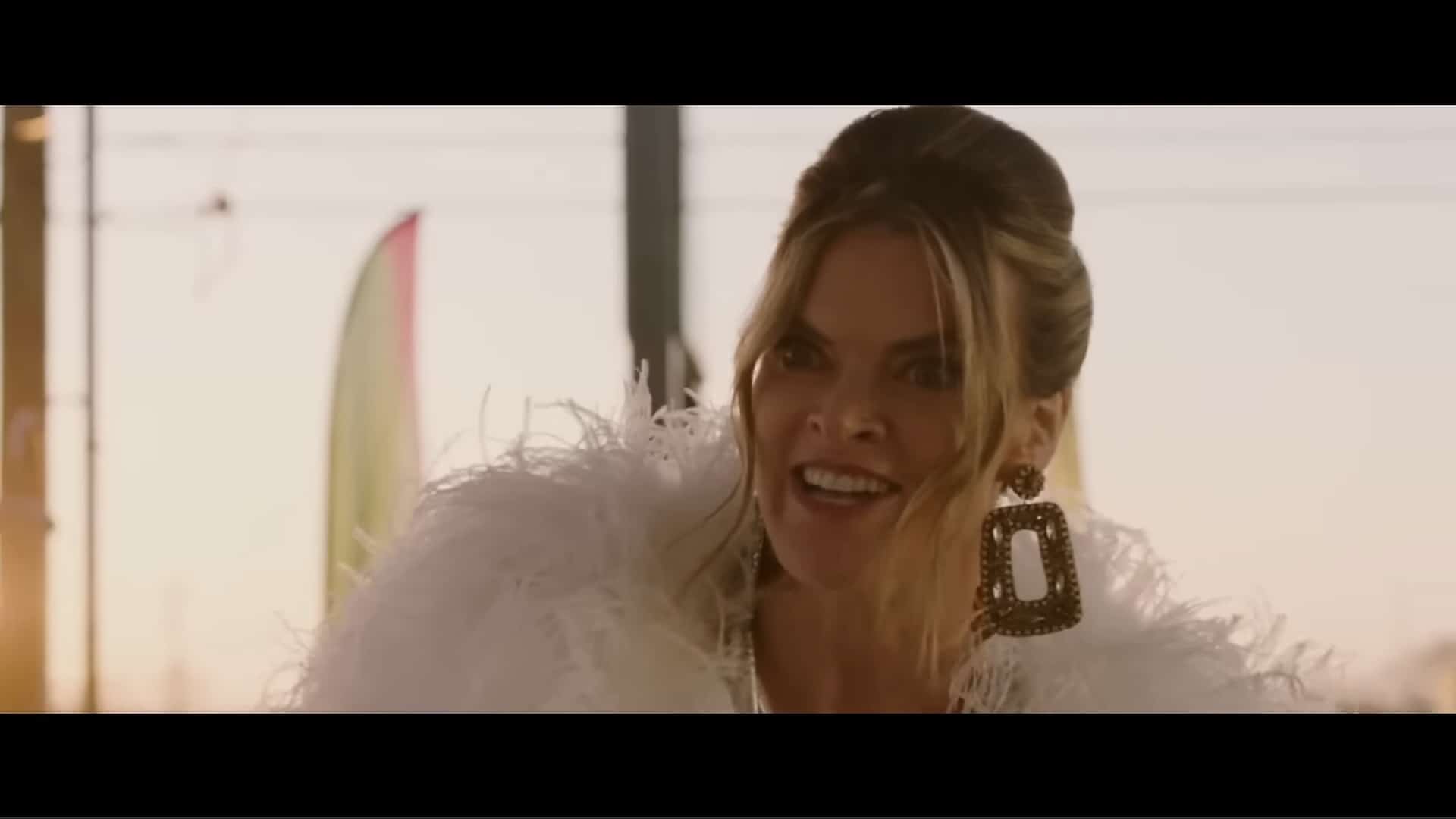 An uppity, rude, and verbally abusive customer who makes Sam's life a living hell. Carol is every employee's worst nightmare, and because she sees herself as right- her most extreme actions are justified to her. 
Review
---
Community Rating:
---
Our Rating: Positive (Worth Seeing) –  Recommended 
Highlights
The Performances- Midori Francis and Jolene Purdy Give People You Root For 
Midori Francis and Jolene Purdy each give wonderfully grounded and intense performances that make you believe the premise and root for each of them. While they spend most of their scenes alone (which is especially challenging for an actor with no scene partner), they can still make each moment feel collaborative and alive. 
Color Scheme and Editing- Like Biting into a Violent Gumball 
A story primarily told through a phone call can be limiting, but the filmmakers get creative in editing and angles to make each narrative challenge a visual treat. The film utilizes split screens to provide character parallels and exposition and heighten the intensity to great effect. The film's punk energy also vibrates in neon pinks and greens- providing a cheeky touch to the most suspenseful moments. 
On The Fence
Short Run Time Hinders Character Backstory
The action starts immediately, and the story continues even through the credits. With a run time of less than 80 minutes, you want to keep your eyes glued to the screen. While its economic and punchy storytelling is mostly impressive, one part that may be lacking is the relationship exposition between Emily and her mom. It feels as if scenes were left out of the final cut that could have better explored the lives of Emily and Sam.
Tonal Shifts in Characters/Acting
While Sam and Emily seem to be acting in a dramatic thriller, the supporting characters are written to be intentionally silly and sometimes cliche. Emily even remarks how her ex-Charlie's dialogue sounds cliche. The supporting performances are fun, and the tacky behavior can work in horror/thriller movies, but the contrast can make the audience feel like they're watching two separate movies.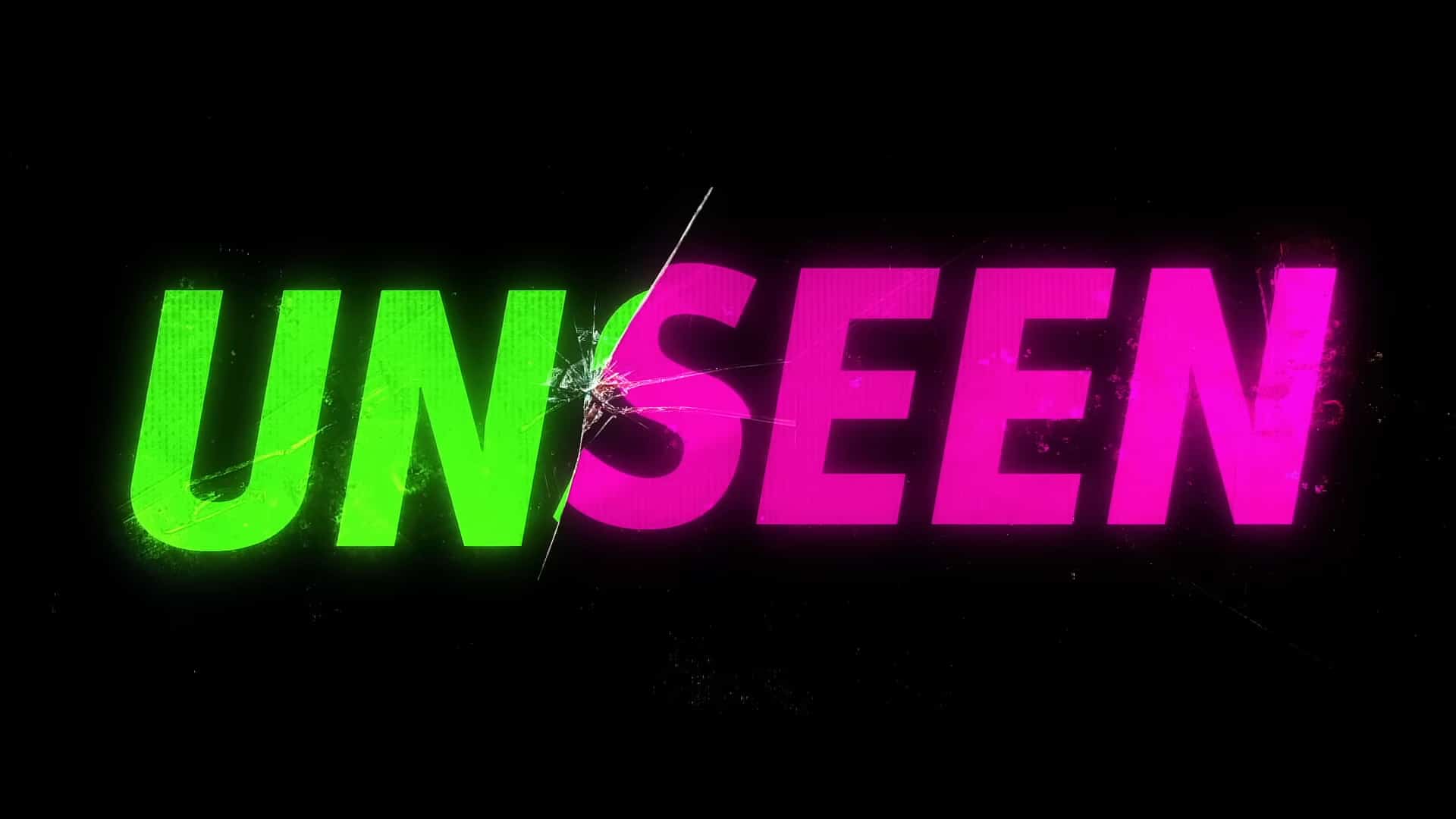 Unseen (2023) – Review/ Summary
Overall
Unseen is a candy-coated thriller that gives the audience and rising stars Okumura, Francis, and Purdy a quick terrifying treat to sink their teeth in.
Highlights
The Performances- Midori Francis and Jolene Purdy Give People You Root For
Color Scheme and Editing- Like Biting into a Violent Gumball
Disputable
Short Run Time Hinders Character Backstory
Tonal Shifts in Characters/Acting