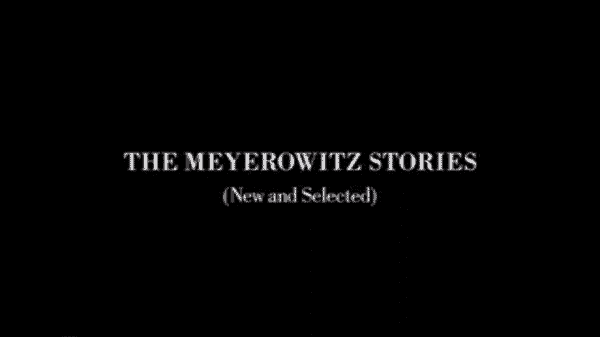 ---
Community Rating: 57.69% (4)
---
The Meyerowitz Stories (New and Selected) is a reminder that most comedians, after their peaks in comedy are more history than current, can usually find new life in dramatic roles.
Director: Noah Baumbach
Summary
The children of Harold Meyerowitz (Dustin Hoffman) all have a different bone to pick with their dad. For Jean (Elizabeth Marvel) and Danny (Adam Sandler), it deals with the neglect, if not more properly said: abandonment, of them as children. Especially in favor of younger brother Matthew (Ben Stiller). For Matthew, the only one who grew up with his dad, the issue seems to be some sort of disconnect with the ever-neurotic Harold. Maybe even guilt for he got the two parent household while his siblings were part of his mother "New Us, New Family" plan. Meaning, their dad was mostly off limits.
Making it so, as adults, dealing with the man their father is, or thought he was, if not could be, is difficult. Especially as it seems their father's mortal life could end soon.
Collected Quote(s)
[…] you have your idea of yourself, and you want to hold onto that. – Maureen (Emma Thompson)
Highlights
There Isn't A Bad Performance Out of The Bunch
It has been a good one or two months of featuring elderly and middle-aged people trying to deal with how their upbringing messed them up. The Meyerowitz Stories (New and Selected) continues this by filling its nearly two hour time to the brim. To begin, we have to talk about Dustin Hoffman. Someone, I'll admit, I don't know the filmography of that well but what I do know of it doesn't often having him playing the A-hole type. So to see him being this neurotic and ridiculously selfish man was something. For he brings out in your any ill feelings you may have about your own parents, if you have one like Harold. To the point, it flares up this anger that likely you have set aside, perhaps pushed down, and had no intention of visiting. Yet, with Harold seemingly on his deathbed, it puts you into a full 360 degree of emotion.
I'm talking about, this person who is your parent, who was part of the birthing process, who wasn't the best, now possibly being on their way out. Leading you to have to will yourself into forgiveness and perhaps your part in the relationship. Much less, realizing that you two may never reach this ideal state.
Which is displayed well to varying degrees. Starting with Adam Sandler, being that he was the oldest, can you imagine the hurt and pain of your dad kicking you out to maintain his new family? You being but a few boroughs, in New York City, over but not seeing him much? Much less, him starting this new life with a new son. Making you the experiment who gets ignored because you wasn't as successful as the final production. Which, I should add, haunts Danny's life for all Harold talks about is Matt all the time.
Which of course affected Matt and Danny's relationship with each other, and then their children. After all, if your dad kicked you out so that he could keep his wife happy, not be reminded of his faults, or what have you, and you're 16, naturally you are going to want to distance yourself. Unfortunately for Matthew, that meant having Harold to himself which wasn't much of a prize. In fact, despite him doing the best of his siblings, by him noting that they are his half-siblings, it shows how much Harold's lack of involvement in their lives created a disconnect. Though, at the same time, what ego Matt could have isn't fully realized. Yes, he did the best, but it seemed to be in spite of his dad and more so due to his mom. And with the way Matt talks, he found the best way to create distance between he and his dad and made sure he didn't repeat his mistakes.
Of which we see with how both Danny and Matthew treat their kids. With Matthew, even while in New York, it seems he daily tries to get in contact with his kindergarten-aged son Tony – even as his mother makes it a bit difficult. Then with Danny? Oh, his relationship with Eliza (Grace Van Patten) goes beyond daddy and me sometimes. They have little songs they do together, even with her being college-aged now, there is enough comfort in their relationship for her to send him her nude art films, and you can tell that he really took note of what his father did and made sure to do the complete opposite. You know, trying to make sure a pattern didn't form in their family.
Something that, as I really compare what happened from generation to generation, has me a little teary-eyed.
Criticism
Jean Gets a Bit Shortchanged
In general, the women of this movie get a bit shortchanged but Jean especially. During her short segment, the focus is just on how Harold did nothing after one of his co-workers exposed himself to her when she visited. A visit, may I add, in which Harold didn't hardly pursue a bit of time with his only daughter. Outside of that, we don't get the full experience of what it was like for Jean to be neglected by her father. She is often times just there. Like a ghostly echo of what the boys are saying.
On The Fence
You Don't Really Get To Understand Harold
From how Harold ended up married multiple times to the root of the reason he neglected his first two kids, that is never gone into. Which, on one hand, seems a bit natural, for why would someone like Harold have such a grand confession? Yet, at the same time there seems to be so much missing in not learning about his relationship with Danny, and assumingly Jean's, mom. There are questions about how far did Julia (Candice Bergen), Matthew's mom, push Harold to not see his older kids. And, in general, what made Harold such a prick? Was it his family, growing up in New York, once being relevant in the art world, or what?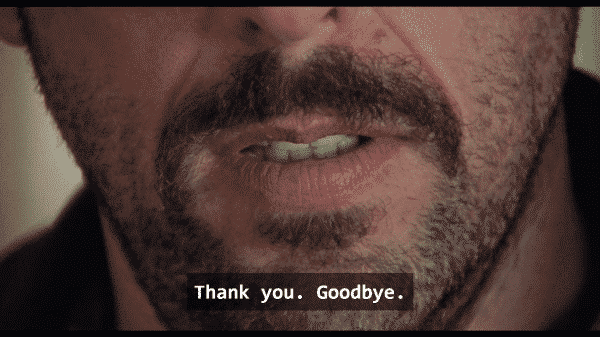 Though you may be slightly left with the feeling a lot wasn't said considering the nearly two-hour length, you will be left with feelings. The kind which remind you of how great a lot of 90s comedians are when they take on dramatic roles and, if you, unfortunately, don't have the best parents, the ill will you have with them. And it is Hoffman stirring the pot and you connecting with Sandler, Marvel, or Stiller which turns what could be seen by some as another long and winded story of New Yorkers with family drama into something worth seeing.