The Mecca of Comedy (2023) – Movie Review and Summary
"The Mecca of Comedy" is an intriguing look into the DC comedy scene, but it could use another edit and more comedy.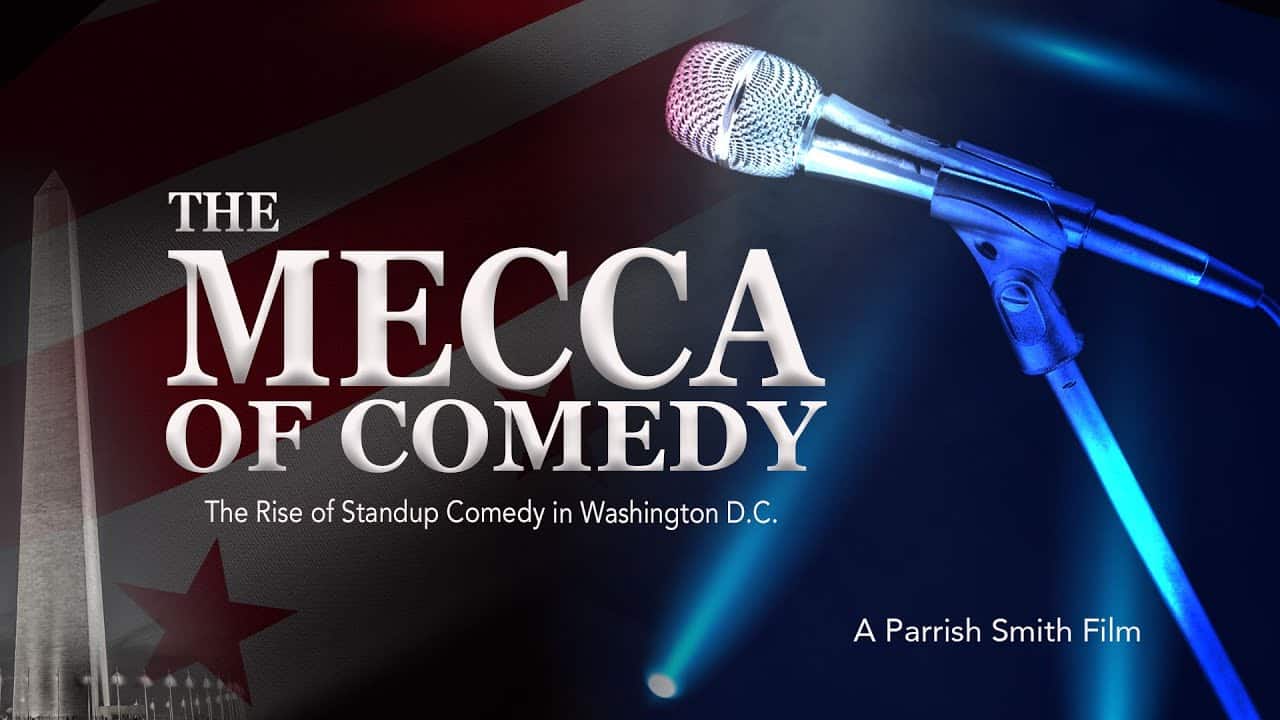 Director(s)

Parrish Smith

Screenplay By

N/A

Based On

N/A

Date Released (

Film Festival

  )

June 19th, 2023

Genre(s)

Documentary

,

Stand Up Comedy

Duration

1 hr, 11 mins

Content Rating

Not Rated

Noted Cast

Self

Wanda Sykes

Self

Tommy Davidson

Self

Donnell Rawlings

Self

Tony Woods
This content contains pertinent spoilers. Also, images and text in this post may contain affiliate links which, if a purchase is made from those sites, we may earn money or products from the company.
Film Summary
If you were to ask most standup comedians what the "Mecca of Comedy" was, they would most likely cite LA or New York locations like The Comedy Store or The Comedy Cellar. Parrish Smith's documentary "The Mecca of Comedy" makes the case for DC, where many Black comedians got to hone their craft and influence the rest of the comedy world. The standup documentary highlights comedians who have been working the grind for decades yet are lesser-known household names than Martin Lawrence or Dave Chappelle.
Standup comedy is a vast world of genres and voices. Like an avid fan of music or records, standup comedy has deep cuts and origins that the general public might not know, but other comedians do. "The Mecca of Comedy" works as a cool older sibling trying to show you the deep cuts of comedy, the comedians' comedians, and why they're just as funny or more funny than anyone with a Netflix or HBO special right now. Comedians like Tony Woods, Teddy Carpenter, Dominique, and Sylvia Morrison are just a few that receive praise and an explanation of how they influenced other marquee names today.
While "The Mecca of Comedy" tells the story of DC clubs and comedians and showcases roughly from the 80s and 90s, the documentary lacks structure or a clear narrative of time. It focuses on venues like the Garden, spotlights comedians, critiques Def Jam, features more comedians, and ends with a disappointing discussion of cancel culture. "The Mecca of Comedy" comes to life when dissecting how DC and Black culture helped many of these comedians find their voice. But as a case for DC being sacred ground for standup, "The Mecca of Comedy" loses its focus halfway through and lasts 70 minutes.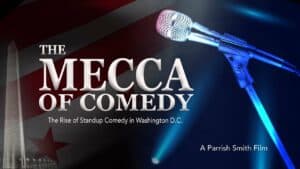 Things To Note
"Mecca of Comedy" is Not Yet Rated, But Includes:
Dialogue: Strong profanity used  in standup
Violence: N/A
Sexual Content: Sex referred to in standup
Miscellaneous: N/A
Review
---
Community Rating:
---
Our Rating: Mixed (Divisive)
Highlights
A Fascinating Spotlight for Working Comedians
There are plenty of names introduced within the hour-long documentary that many don't know. Comedians like Tony Woods and Sylvia Morrison are showcased and deserve more recognition, and the documentary shows how fame in comedy is sheer luck when there are so many talented individuals who go without it. "The Mecca of Comedy" reiterates how the names we know today (like Wanda Sykes, Martin Lawrence, etc.) are indeed special, but so are the rest of these individuals in DC.
A New Perspective on Comedy
"The Mecca of Comedy" is captivating when offering a critique of Def Jam Comedy, a look into DC's politics, and why certain comedians thrived in DC vs. New York. When the documentary discusses and analyzes what makes DC different and how it challenged or paved the way for other comedy programs, it is an entertaining history lesson.
On The Fence
Lack of Structure Makes Documentary Feel Longer
Parrish Smith's commitment to showing us DC's comedy culture is ambitious, but there's so much to discuss and show within 70 minutes that "The Mecca of Comedy" feels jumbled. It would benefit from going through the years or having more visual graphics of the chapters. The current edit feels like the scenes could be arranged any way. The documentary might even benefit from ending the way it began because it doesn't reflect on the greatness of DC but feels like a whole different documentary on cancel culture at the end.
Lack of Comedy is Disappointing
"Mecca of Comedy" starts strong and exciting with quick clips of standup comedy spliced with interviews stating how great DC is. Yet the documentary slows its pace to talk about the greatness of certain comedians and their memories without showing more footage of these comedians and their memories. For a documentary about comedy, it could use more comedy.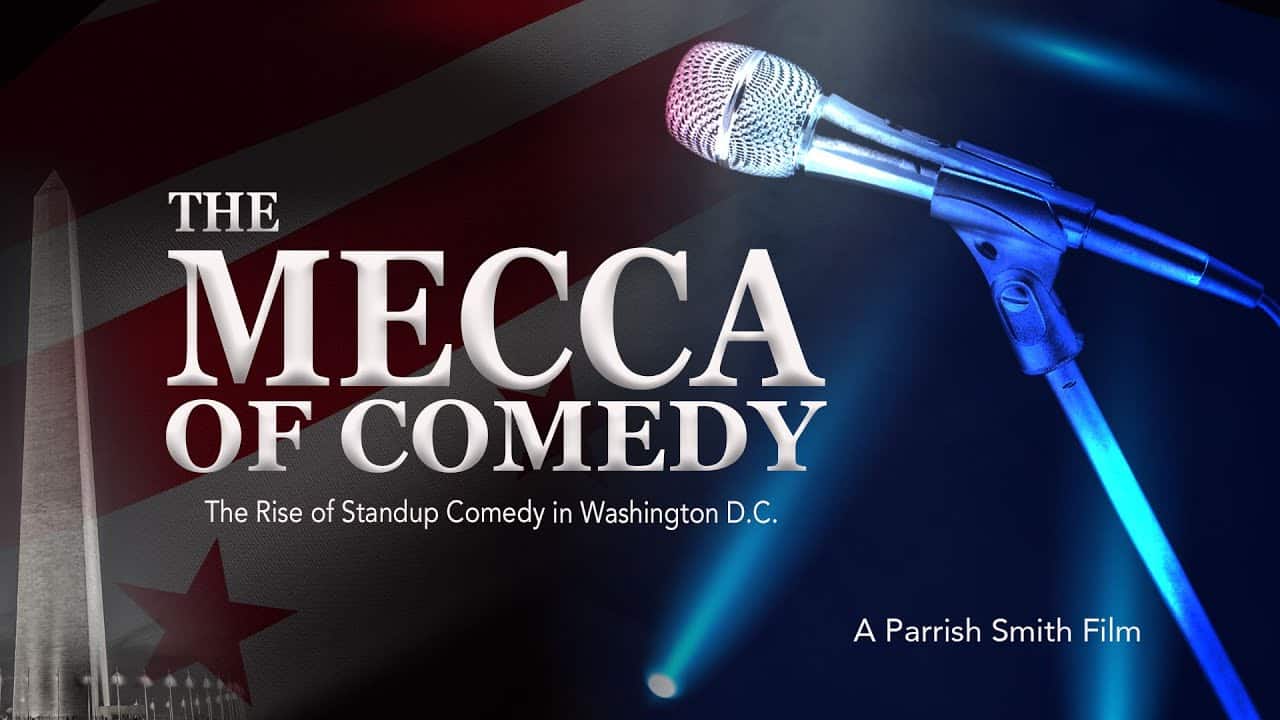 The Mecca of Comedy (2023) – Movie Review and Summary
Overall
"The Mecca of Comedy" is an intriguing look into the DC comedy scene in the 80s and 90s, but it could use another edit to create more flow and more comedy from the comedians.
Highlights
A Fascinating Spotlight for Working Comedians
A New Perspective on Comedy
Disputable
Lack of Structure Makes Documentary Feel Longer
Lack of Comedy is Disappointing
---
Follow, Like, and Subscribe
Community Rating: 0.00% (0) - No Community Ratings Submitted (Add Yours Below)