Amidst the war in Afghanistan, a sergeant enlists the aid of an Afghan translator/interpreter who saves his life only to have his life and his family's life left hanging in the balance.
Director(s)
Guy Ritchie
Screenplay By:
Guy Ritchie, Ivan Atkinson, Marn Davies
Based On:
A myriad of accounts from the war in Afghanistan involving Afghan interpreters.
Date released (In Theatres)
April 21, 2023
Genre(s)
War, Drama, Action
Duration
2 hours and 05 minutes
Content Rating
R
Noted Cast
John Kinley
Jake Gyllenhaal
Ahmed
Dar Salim
Sgt. Declan
Alexander Ludwig
Eddie Parker
Antony Star
Caroline Kinley
Emily Beecham
Charlie "Jizzy" Crow
Sean Sagar
Basira
Fariba Sheikhan
Film Summary/Review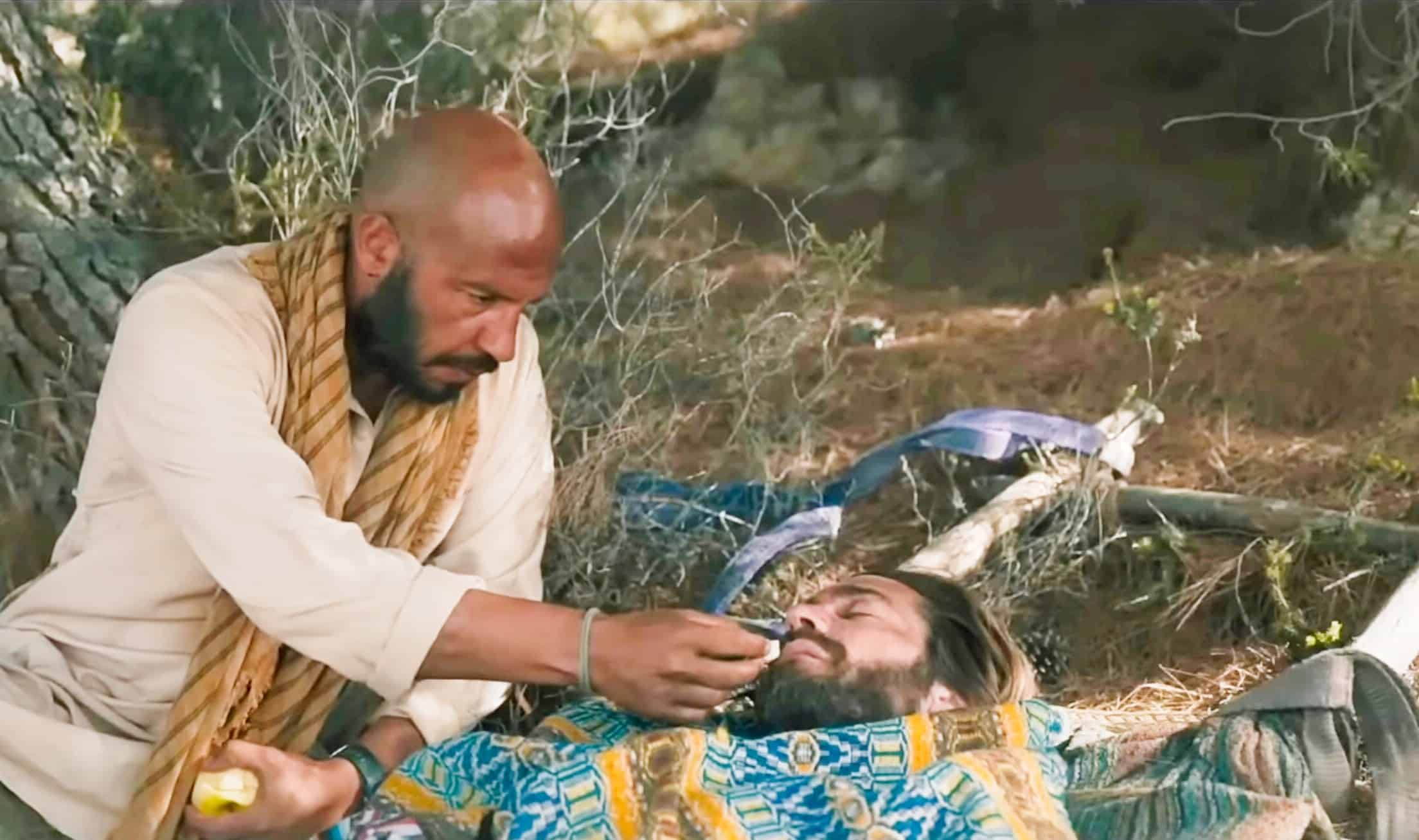 Guy Ritchie's "The Covenant" offers a harrowing, searing, and scathing snapshot not so much of the Afghanistan war but of the ill-treatment of the Afghan interpreters left behind after the subsequent withdrawal by the United States. This is Guy Ritchie's first dive into a war film where there are not many Afghanistan-centered war movies to compare. This also marks a total departure from his normal quirky off-the-beaten-path tongue-in-cheek films with a much less heavy theme.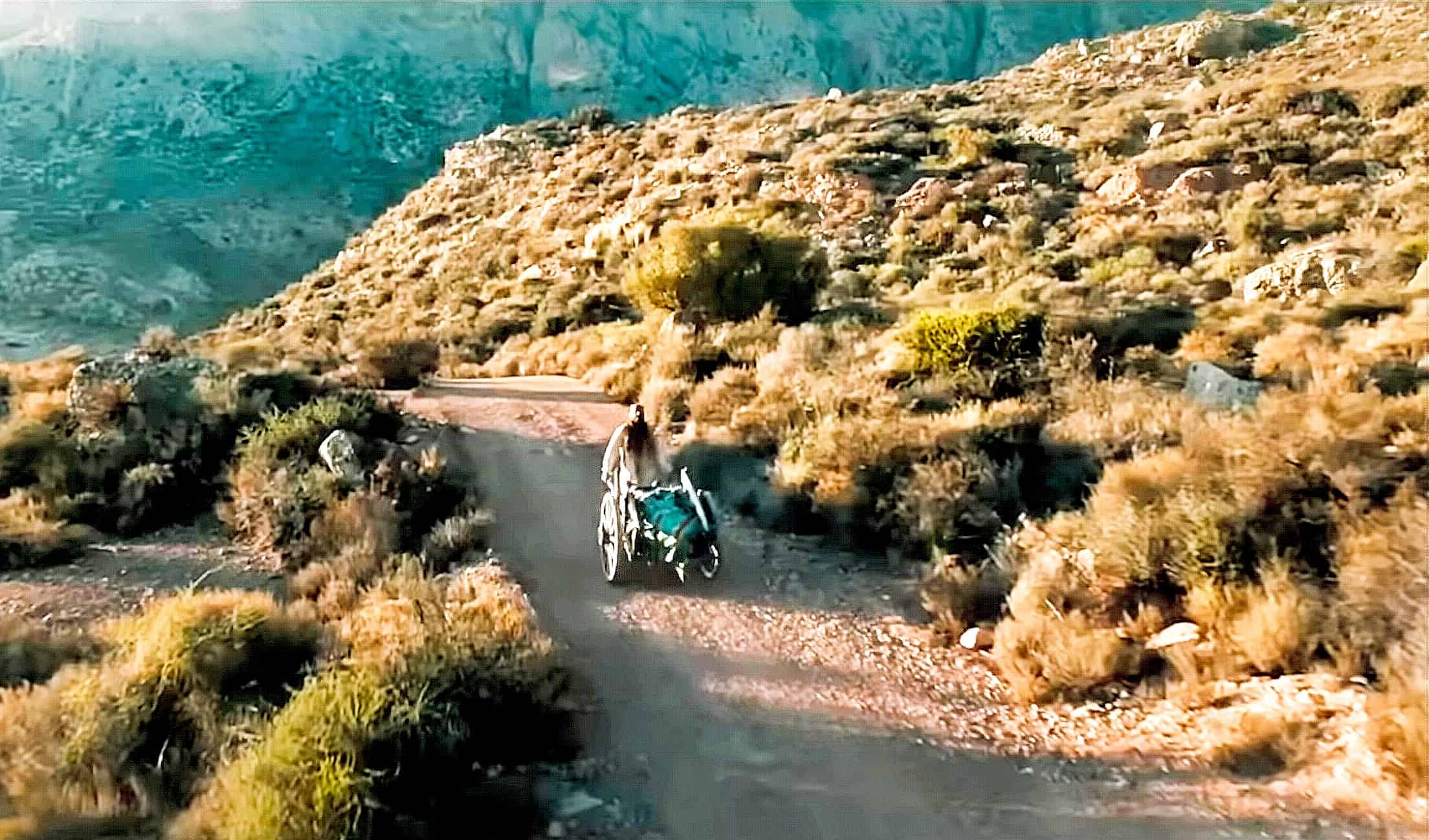 The first half of the film is much more engaging as Sgt. John Kinley (Jake Gyllenhaal) enlists the aid of an Afghan translator/interpreter named Ahmed (Dar Salim) to help with gathering intel during the Afghanistan War. There is a defined culturally divergent angst between the two men. John clearly views him as a means to an end and nothing more. The same could be said of Ahmed, which is apparent when John asks him why he is doing this, and he simply replies he needs the money where it is discovered later that he is avenging the death of his son at the hands of the Taliban by offering his services.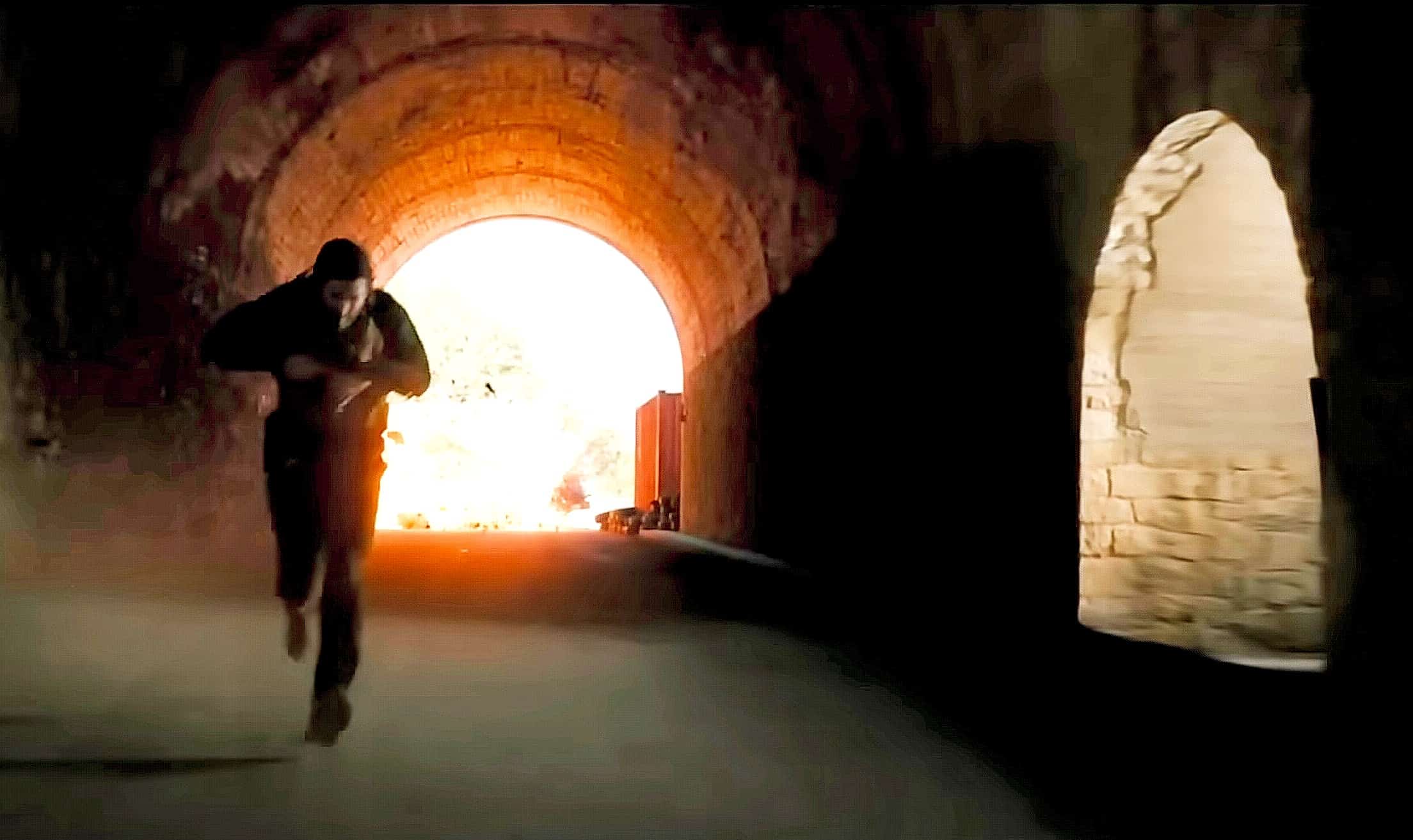 John and his men only recognize and pay attention to Ahmed as needed and are naturally distrustful, but Ahmed is quite intuitive and interprets much more than language, which he sarcastically points out when accosted by John. Ahmed is wise to the ways of his people and knows what is needed in negotiations, and moves forward even against John's adamant wishes, which smacks at his authority. He reluctantly begins to see his efforts as an asset when he points out a perceived ambush that John and his men narrowly escape with his help.
In investigating the next possible lead, they are attacked, and all of John's team is slaughtered, with him and the interpreter narrowly escaping. John is shot several times as they are pursued through the grueling, unforgiving countryside of Afghanistan. Ahmed is beyond heroic and, with herculean strength, fashions a stretcher which he drags for many miles, and manages to get a truck for a short distance which he trades for a heavy cart, which he pushes up a mountain trek as the only safe passage.
This is the most illuminating and penetrating part of the film offering nuances and insights, although limited to the dynamics of this account. A deeper dive with conversations to highlight the divided nature and culturally biased emotions, such as in "The Defiant One" or "Enemy Mine" would have been intriguing. The base of the story is fictional, but it is based on many real occurrences of translators/interpreters being left to the torture or killing of the Taliban for their perceived traitorous acts of assisting the U.S. troops.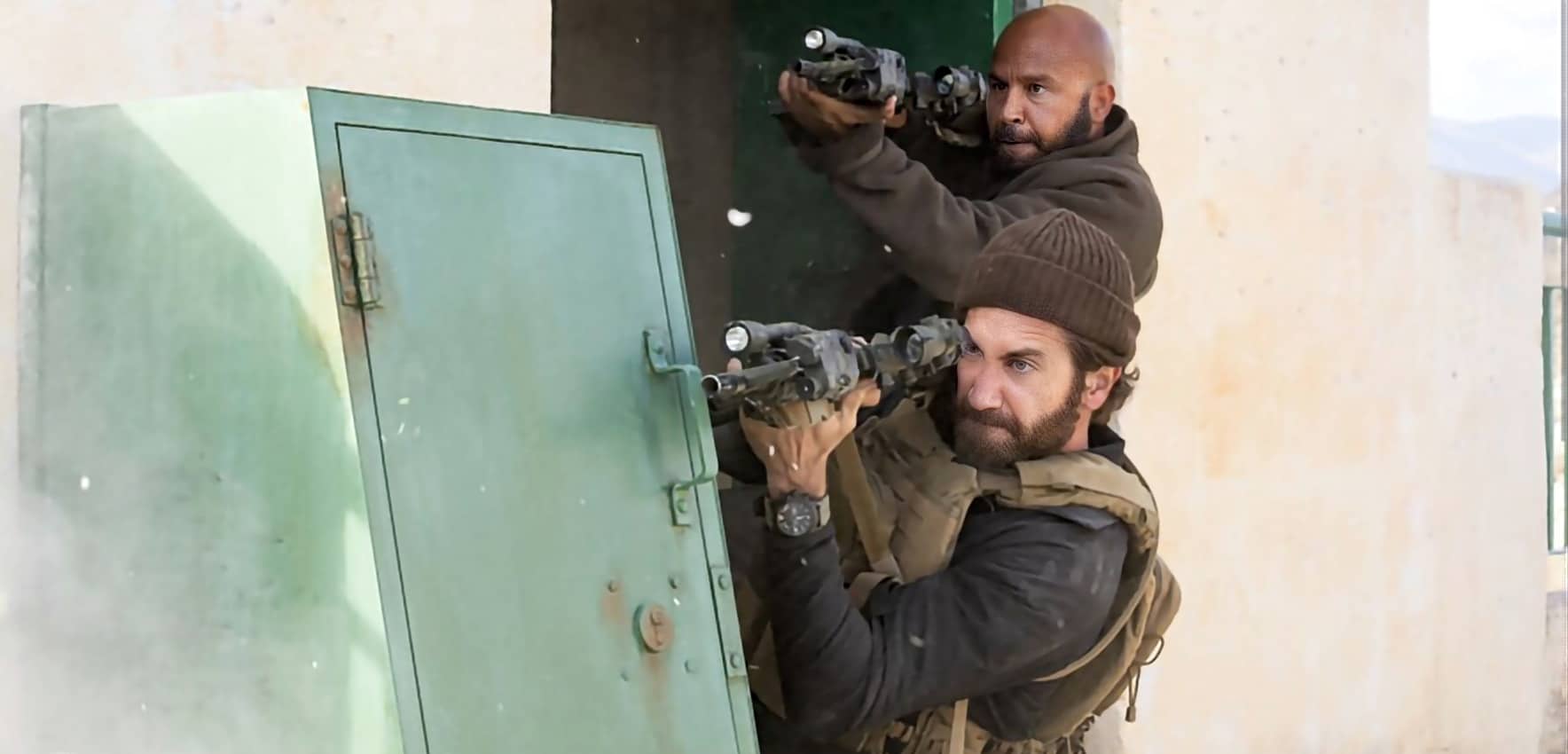 The second half bears tribute to John swooping in as a military superhero.  He tries desperately to retrieve the visas Ahmed and his family were promised and only ends up releasing his frustration and rage with bureaucratic red tape by uttering profane obscenities and threats. He, of course, decides to take matters into his own hands to rescue Ahmed with the help of some contracted privateers as he explains to a colonel who he asks for help in procuring the visas as a favor owed for his life saved, "There is a hook in me; one that you cannot see, but it is there." Ahmed has become a folk hero for his beyond-human exploits, so extraction will be difficult, but nothing like what Ahmed went through all alone.
The script acquiesces to the normal fare in a war movie for the second half, but still a well-done film with superb performances by Jake Gyllenhaal and Dar Salim.
Things To Note
Why Is "The Covenant" Rated R
• Dialog: At least 21 "f" words, six other obscenities, and several profanities (including three GD profanities)
• Violence: the normal violence associated with war including gunfire, bombs, explosions, use of knives, smothering
• Sexual Content:  No sexual content
• Miscellaneous: Instances of beer drinking and use of opium to ease pain.
Collected Quote(s)
"There is a hook in me; one that you cannot see, but it is there."
Character Descriptions
Please Note: This character guide is not an exhaustive list of every cast member, and character descriptions may contain what can be considered spoilers.
John Kinley
A weathered tough-as-nails Sergeant in the Afghanistan War that uses Afghan translators/interpreters as he gathers intel on the Taliban.
Ahmed
A wise, intuitive, practical Afghan interpreter enlisted to help John Kinley in his efforts to gather intel and put down the Taliban.
Sgt. Declan
Aids John in his quest to rescue Ahmed and his family from Afghanistan.
Eddie Parker
Privateer was contracted to help John extract Ahmed and his family from Afghanistan.
Caroline Kinley
Frustrated yet ever faithful, supportive, and reliant wife of John Kinley.
Charlie "Jizzy" Crowe
One of John Kinley's men under his command.
Basira
Wife of Ahmed
[ninja_tables id="46802″]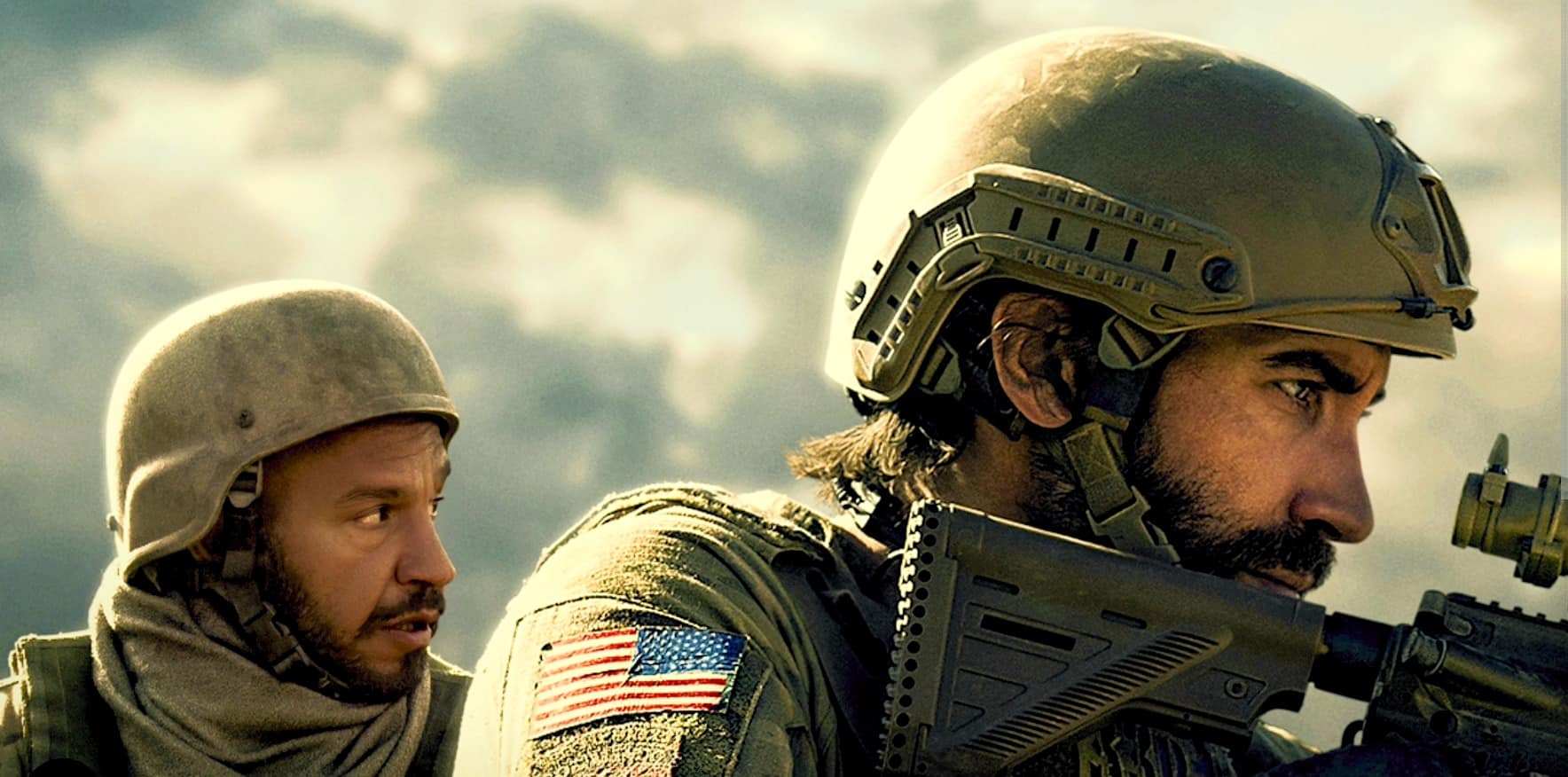 The Covenant (2023) – Review/Summary (with Spoilers)
Overall
Guy Ritchie's "The Covenant" is a more than worthy first-time war film offering for this director where there is little to compare in Afghanistan War-focused films. It enlightens and exposes an aspect of the war little known. It could have been more compelling if the focus delved deeper into the inter-relationships of Taliban sympathizers who helped in the war effort and exposed the U.S. neglect and disposal after the troops were withdrawn.
Highlights
The focus on the culturally divergent relationship between John Kinley and Ahmed.
The superb acting performances by Jake Gyllenhaal and Dar Salim.
Disputable
The common representation of U.S. hero to the rescue.