Silent Panic (2019) – Summary, Review (with Spoilers)
Silent Panic may feel a bit like a bait and switch, but that doesn't mean you won't come to enjoy what you're ultimately given.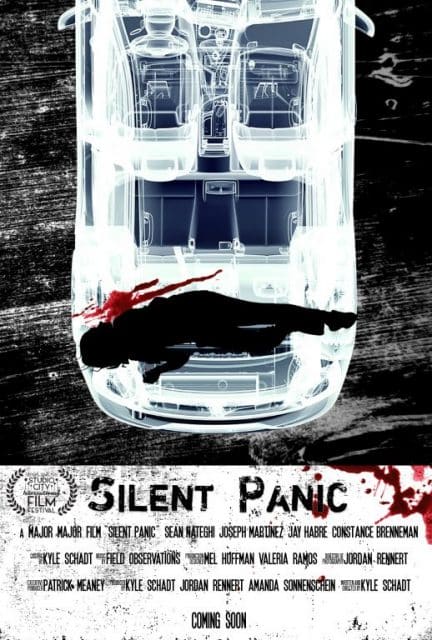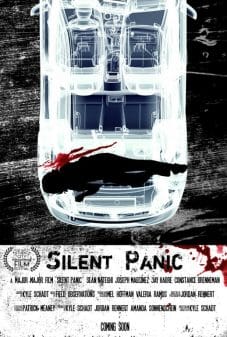 Silent Panic may feel a bit like a bait and switch, but that doesn't mean you won't come to enjoy what you're ultimately given.
---
Director(s)
Kyle Schadt
Screenplay By
Kyle Schadt
Date Released
7/5/2019
Genre(s)
Drama
Good If You Like

An Equal Focus On What Characters Feel They Could Lose Due To Telling The Truth, As Much As Focusing On The Problem

Isn't For You If You

Were Hoping To Learn Much About The Dead Woman

Noted Cast
Dominick
Jay Habre
Bobby
Joseph Martinez
Eagle
Sean Nateghi
Images and text in this post may contain affiliate links which, if a purchase is made, we'll earn money or products from the company. Affiliate links and external links include an upward facing, superscript, arrow.
Silent Panic Plot Summary
After a hike in the mountains, Dominic, Bobby, and Eagle return to Eagle's car and discover a dead body. Not one of the three men claim knowledge of how and why the body is there and, to make matters worse, they can't agree on what to do with the body. So, day by day, as they fear the consequences of revealing their discovery, alongside what might be thought for waiting, each man is tormented differently. Leading to a decision being made that no one saw coming.
Highlights
Bobby's Story
As noted below, this film deals less with the moral issue of what to do and is more geared on what the characters could lose if going to the cops goes wrong. For Bobby specifically, he is shown with the most to lose, and that makes his story one of the few which may get a response out of you. Particularly since Bobby is a father, struggling to find work, and heavily reliant on his mother to try to keep it together. Also, he is comically prone to bad things happening to him so you are left to wonder if the dead body might be the straw which breaks the camel's back.
On The Fence
You May Consider It A Bait And Switch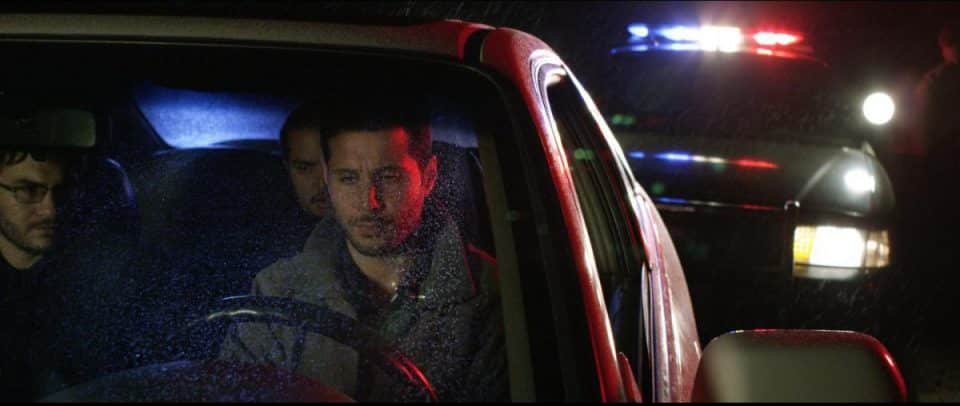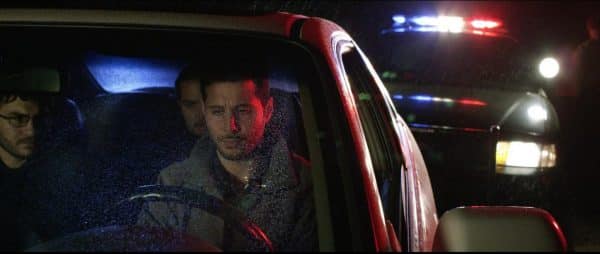 One of the issues you may have with Silent Panic is the film is crafted to use the dead body as a Trojan Horse. So as much as you are led to believe the leading men would be freaking out about the body, and dealing with news reports making them feel guilty about their indecision, that isn't the case. Rather, the dead body is used as a prelude for what feels like a different movie. One which deals with three friends, none of which are thriving in California, struggling with a past which hinders their future. Bobby is dealing with his past addictions and trying to get back on his feet, as Eagle is readjusting to civilian life after prison. Which, essentially, is the film's true focus.
As for Dominic? Well, to be honest, on the hierarchy of investment, he is below the bottom rung. Yes, we are told he is a journalist and is dating a young woman in the medical field, but that's it. He, like the dead girl, isn't given a whole lot of backstory or development. Making it ultimately seem that Bobby's story is the one you are supposed to hone in on, with Eagle adding some additional drama, and Dom is just around to keep the fact the three of them found a dead body not forgotten.
The primary reason Silent Panic is being labeled "Mixed" is due to it fridging this unknown woman to act as a catalyst for these three men. Men who, outside of Bobby, don't have the most fleshed out or engaging stories. So each heavily relying on this unnamed woman, whose whole death is summed up in one or two sentences, makes the film seem incomplete in a way. For while it does have a conclusion, the journey to it seems like a few ideas, possibly for shorts, combined into one just barely whole movie.
Follow Wherever I Look on Twitter, Like us on Facebook and Subscribe to the YouTube Channel.
[ninja_tables id="24271″]
Bobby's Story - 80%
You May Consider It A Bait And Switch - 70%