Corny yet sweet, predictable but still a tear-jerker, Midnight Sun isn't for everyone but for those this was meant for, they may love it.
---
Director(s)
Scott Speer
Screenplay By
Eric Kirsten, Kenji Bando (Original)
Date Released
3/22/18
Genre(s)
Romance
Noted Actors
Katie
Bella Thorne
Morgan
Quinn Shephard
Jack
Rob Riggle
Charlie
Patrick Schwarzenegger
Summary
Since she was a young girl, Katie has lived a sheltered life and has kind of accepted it. And while life has been hard, with her mom dying when she was young, having only one person, Morgan, besides her dad to talk to, and being homeschooled by him, life wasn't completely horrible. She did have her crush Charlie and with getting to see him nearly every day for 10 years, it gave her inspiration for writing songs. Which, as she got older, she'd sing at the train station for people's pocket change.
But then one day Charlie shows up, trying to get away from this girl Zoe, and it seems like love at first sight for him. Which, though scary at first, Morgan pushes her to try and she goes all in. The problem is, her sheltered life is caused by the disease Xeroderma pigmentosum and there comes a point when Charlie wants to be romantic and watch the sunrise with Katie. Causing a situation where you wonder, in the pursuit of being cute, did he unknowingly kill his girlfriend?
Highlights
Though It Takes Some Time, You'll Fall For Charlie and Katie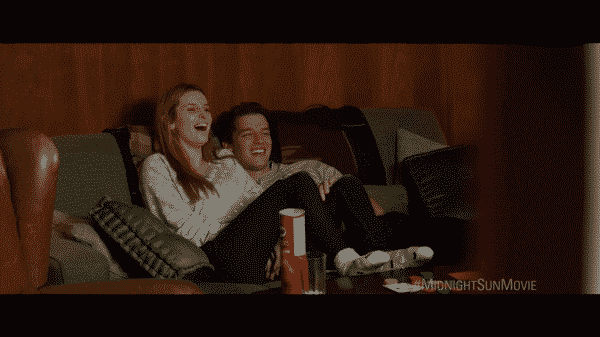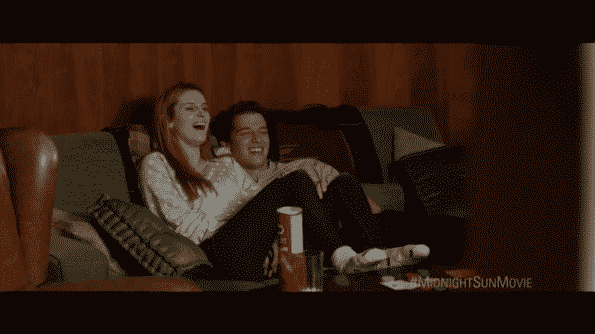 There is something adorable about Charlie and Katie even with how corny their relationship is. To the point that finding out this is a remake of a Japanese movie, not a YA novel adaptation may surprise you. After all, it has a girl with this illness that has kept her sheltered and from living life, this boy who she has watched for a while suddenly makes a move and she becomes a babbling mess and, pretty much I just described Fault In Our Stars and Everything, Everything just by saying that. Yet, strangely, in that familiarity, you find yourself quickly settling for what you know is going to happen. That there will be the eventual heartbreak in the form of either death or a miracle.
But, even with knowing what will come, you may still find yourself crying when that moment hits. Just because Thorne and Schwarzenegger do have just enough chemistry for you to fall for them as a couple.
On The Fence
The Corniness Will Make Your Eyes Roll
While the relationship between Katie and Charlie is cute, as well as Katie and her dad Jack, at the same time it isn't romantic and heartwarming. What we get is this corny romance that doesn't really have any inspiring moments. Everything is so basic that it doesn't even seem like it deserves the grandiose nature of seeing it on a big screen. It's something which deserves a FreeForm or Lifetime original movie premiere.
The Music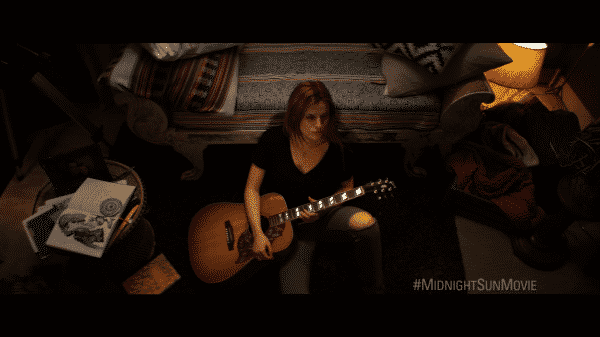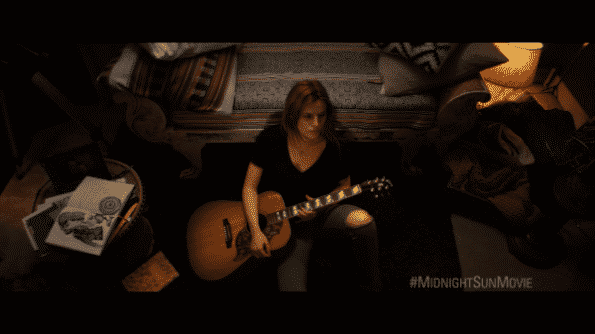 While, like many (former) Disney starlets, singing has been a part of Thorne's career, it hasn't necessarily led to her being considered a triple threat. Her voice can carry a tune but it isn't necessarily remarkable. But, while the first one or two songs maybe a bit meh to you, "Dear Charlie" just might be what triggers your tears.
Overall: Mixed (Divisive)
Like with most of Thorne's productions, Midnight Sun isn't made for stanch scrutiny. Without giving some leeway to the writing and acting, you're not going to enjoy yourself. Then with the added musical element, it creates almost the perfect storm for critical zingers from the politically correct and outright insults from those who have nothing to lose by trashing this movie.
Yet, for those a bit sappy and just enjoy a romance movie which doesn't require much in the way of critical thinking, is predictable but still can make you swoon a little bit, you'll enjoy Midnight Sun. For all others, I don't foresee you having a good time.
---
Follow Wherever I Look on Twitter or Like us on Facebook.