Hubie Halloween (2020) – Review/Summary (with Spoilers)
As with most of Adam Sandler's Netflix releases, "Hubie Halloween" will be a welcome addition to Sandler's fans, and all others will question why "" got cancelled and this funded?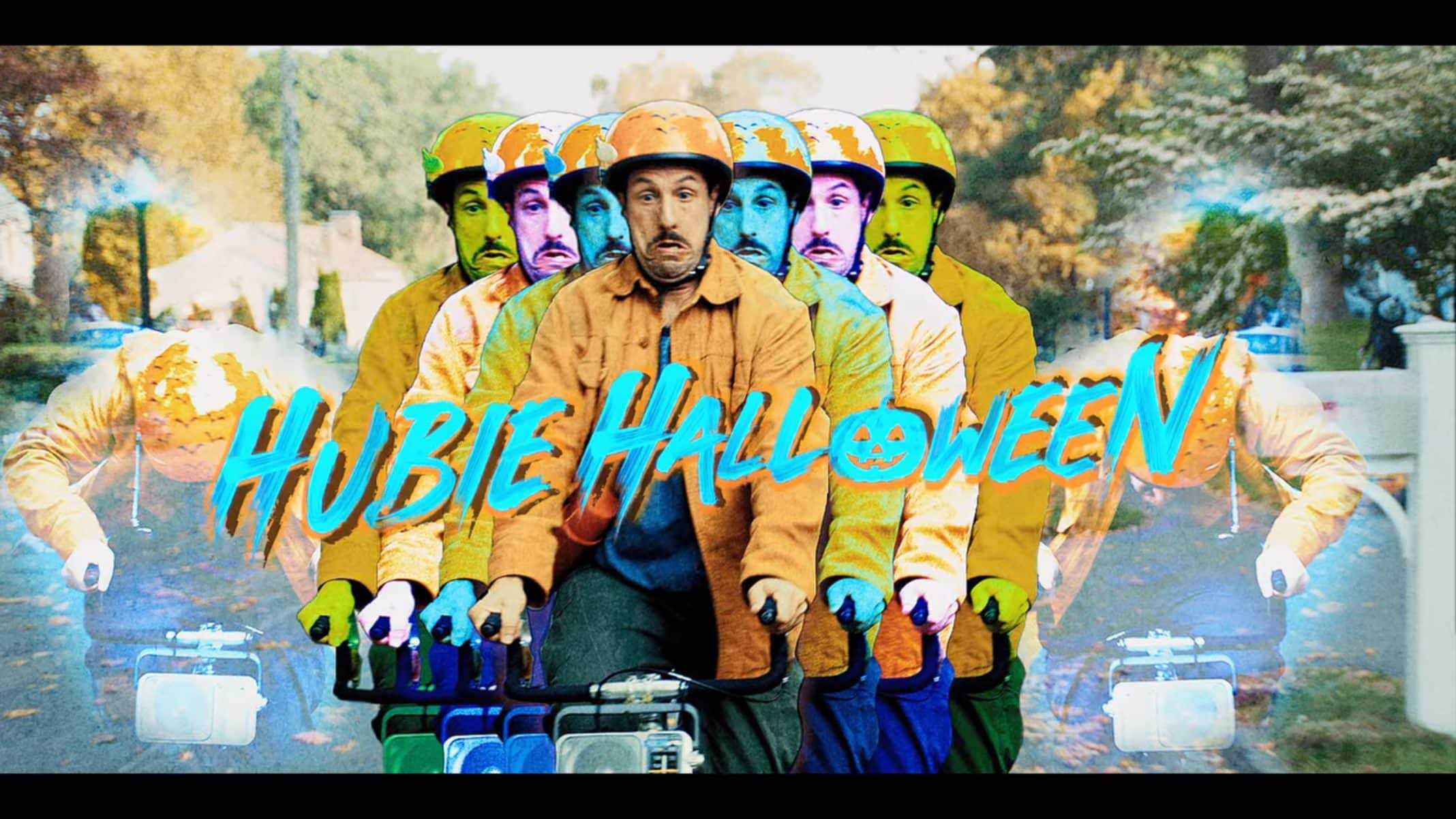 As with most of Adam Sandler's Netflix releases, "Hubie Halloween" will be a welcome addition to Sandler's fans, and all others will question why "" got cancelled and this funded?
---
Director(s)
Steve Brill
Screenplay By
Tim Herlihy, Adam Sandler
Date Released (Netflix)
10/7/2020
Genre(s)
Comedy, Horror, Holiday
Duration
1 Hour, 43 Minutes
Rating
PG-13
Noted Cast
Hubie
Adam Sandler
Hubie's Mom
June Squibb
Violet
Julie Bowen
Tommy
Noah Schnapp
Megan
Paris Berelc
Mr. Lambert
Steve Buscemi
Richie Hartman
Rob Schneider
This content contains pertinent spoilers.
Plot Summary
For generations, Hubie DuBois' family has lived in Salem, Massachusetts, and has advocated for the protection of people. In fact, one of his ancestors shamed locals for the witch trials. However, in modern times, what the family faces isn't a witch hunt but people who don't appreciate Hubie – since he is often a snitch.
Because of this, since he was a kid, he has been bullied in various ways. Be it stuff being thrown at him, being pranked, and honestly, there are very few people who are actually nice to him beyond his mother and his elementary school crush Violet. However, this Halloween, with a mental patient on the loose and people disappearing, alongside a dead pig, the brave, courteous, and selfless Hubie DuBois is needed more than ever.
Character Guide
Hubie DuBois (Adam Sandler)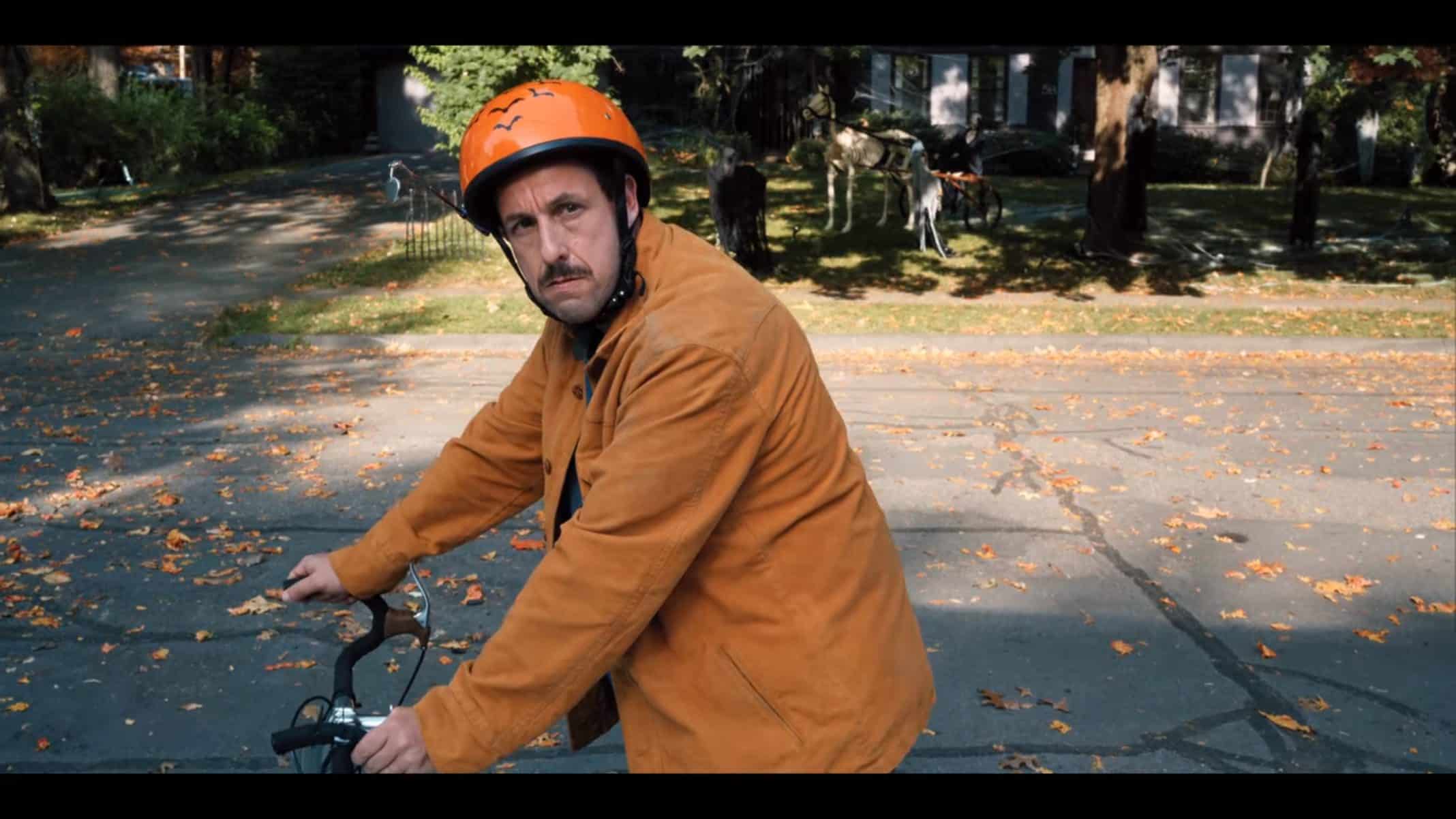 Hubie, since he was a kid, has been the butt of people's jokes. From being called "Pubie," amongst other names, he has always been made fun of with the only crime he has ever committed is trying to steer people towards doing the right thing.
Hubie's Mom (June Squibb)
Like her son, Hubie's Mom is simple, but with a kind heart. She doesn't understand what certain phrases and words mean, but if you ever needed a hand or friendly smile, she'd offer it to you. However, unlike her son, she isn't a pushover and if there is one single thing she'd wish she instilled more into Hubie is the ability to fight back. Even if just verbally.
Violet Valentine (Julie Bowen)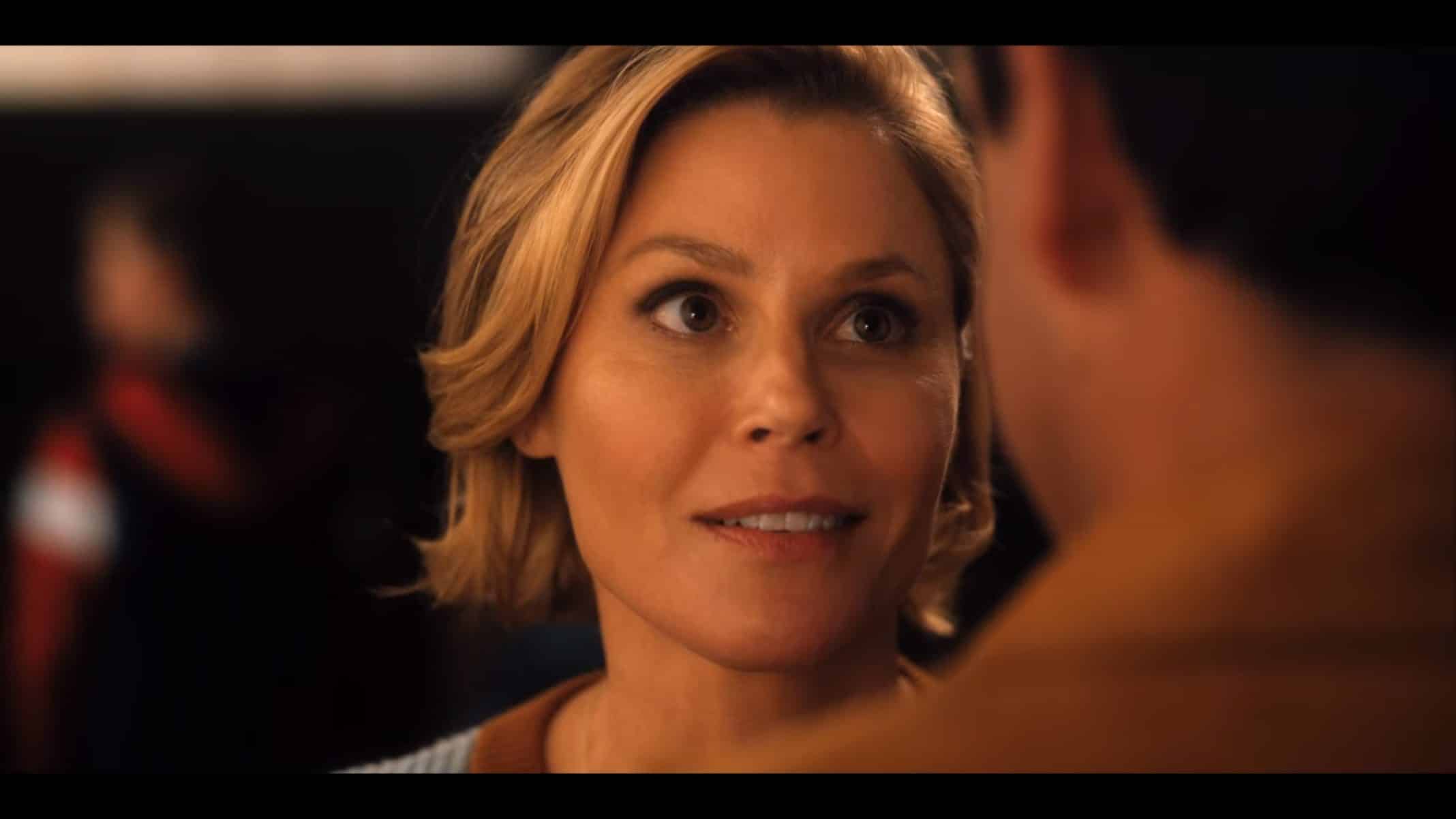 Violet has been Hubie's crush since the 2nd grade, but since he is so shy, he never asked her out and didn't talk to her much. But, so it seems, Violet isn't the mean girl who Hubie sees with rose-colored glasses. She fosters three kids, works at the diner, and is nice to everyone there, and while she has her struggles, debt being a big one, she rarely takes out her issues on other people.
Tommy (Noah Schnapp)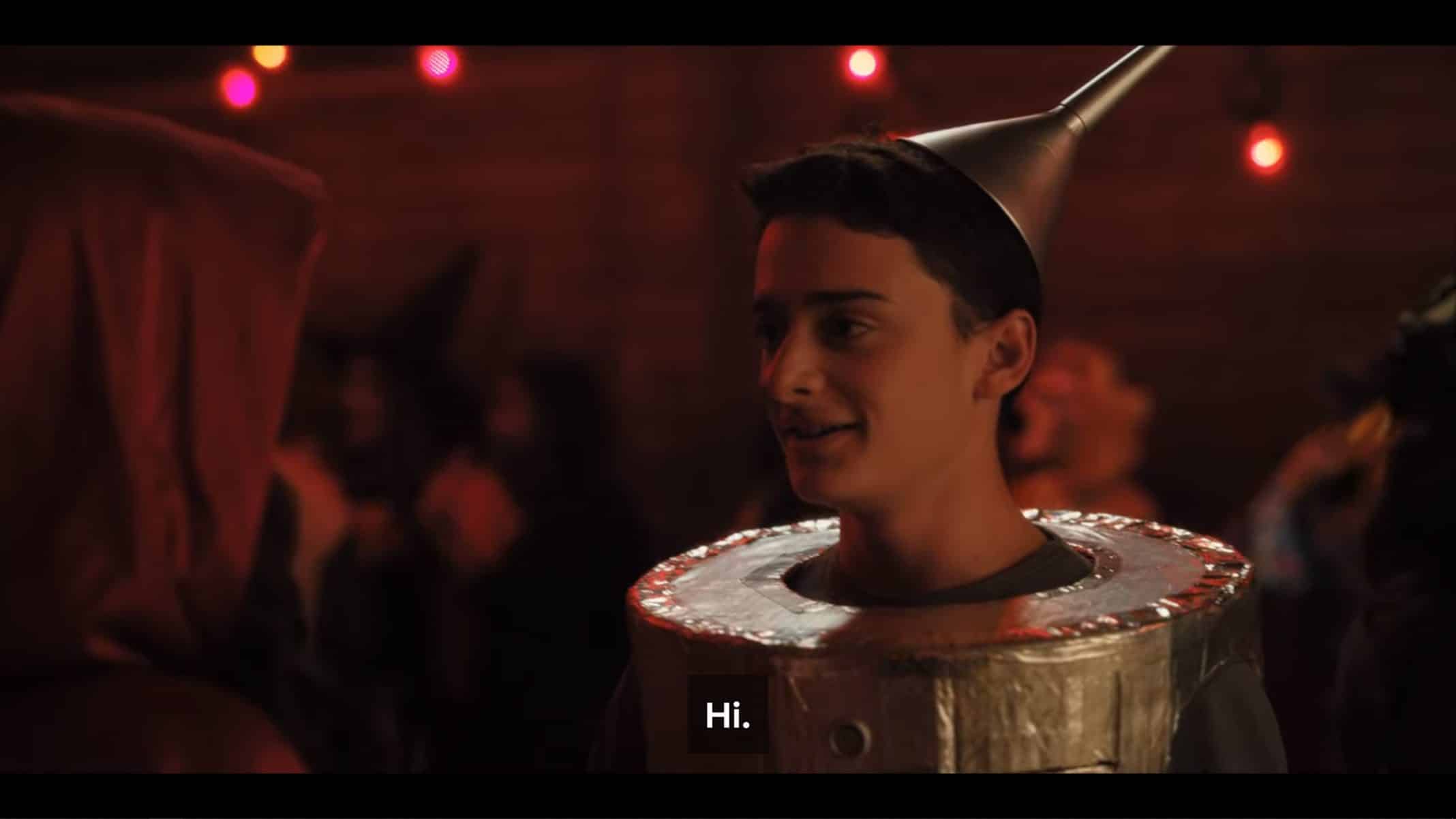 Tommy is Violet's oldest boy, who is a freshman and is ready and trying to date. Which can be a struggle when you're nice but get bullied. However, don't see him as akin to Hubie since Tommy has one bully compared to Hubie, who has damn near the whole town.
Megan (Paris Berelc)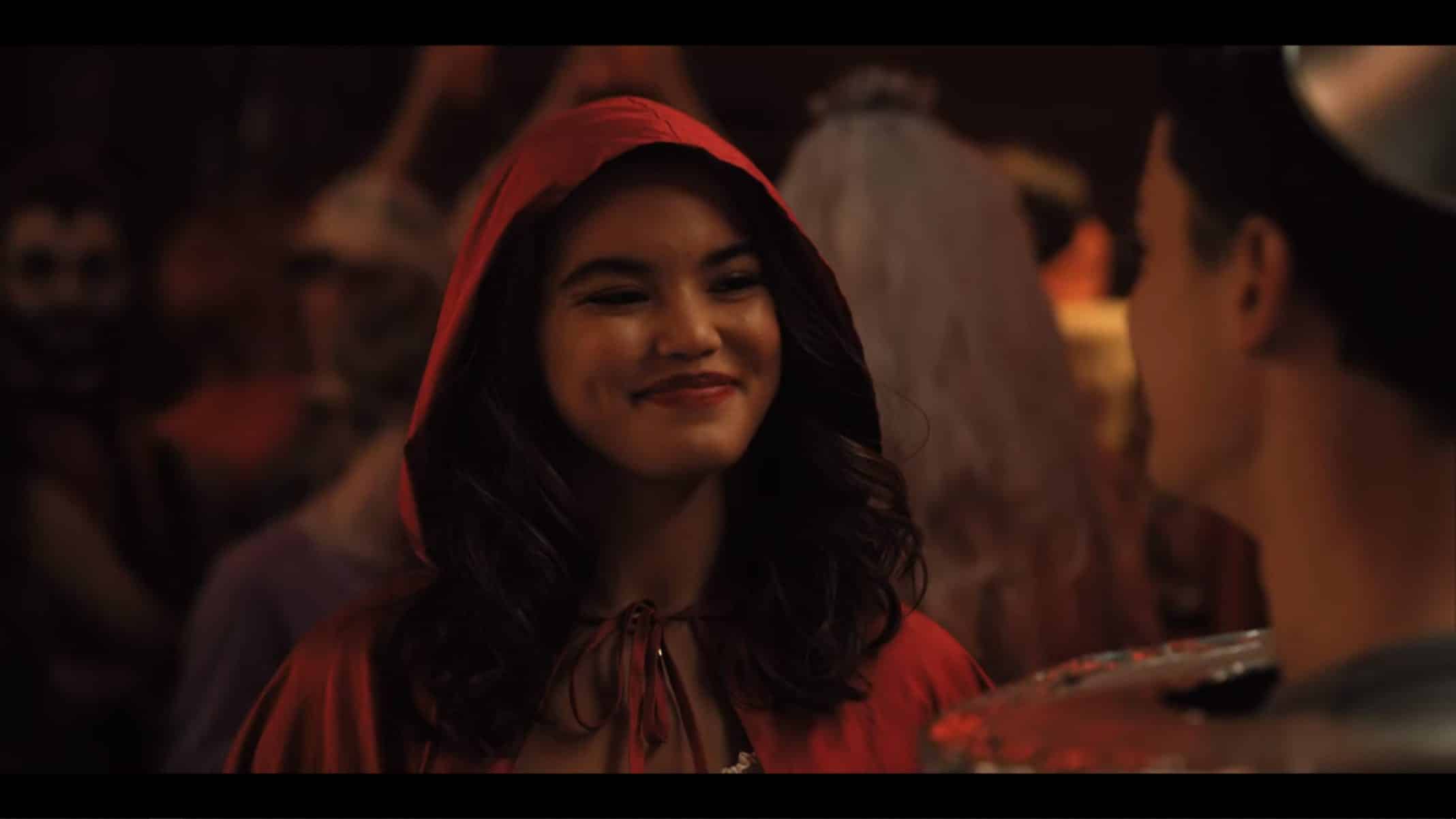 Megan is Tommy's crush who is older, yet sweet on him. Also, she is nice like Violet but has a weird side to her.
Mr. Lambert (Steve Buscemi)
Hubie's new next-door neighbor who seems nice, but also weirds him out a bit. Especially since he comes off especially secretive.
Richie Hartman (Rob Schneider)
Richie is one of Hubie's childhood friends who has long been locked away in a mental hospital for reasons not revealed.
Review
---
Community Rating:
---
Highlights
You May Feel Weirdly Invested In Hubie
While Sandler usually plays what feels like characters cut for time on SNL, Hubie feels special. Maybe because, even with him being a bit weird and different, Hubie doesn't seem like the butt of a joke. It's not like "Little Nicky" or many other of Sandler's characters, which often pushes the idea he, as one of the writers, and lead actor, is being mean to the character, and those similar to them, as everyone else. Rather, Hubie just seems simple.
Yet, not simple in the form of having a disability. You can see Hubie having an emotional intelligence and even social intelligence as well. Plus, while it is part of the gag, considering his thermostat was built by him and does so much, clearly, he is a handyman. But what may really get to you is that Hubie sort of has a quiet sadness to him, but still some form of hope.
I think the best way to put it is Hubie seems like that kid who got bullied and rather than explode one day and get revenge, he sees each day as a new one. One in which you'll hopefully see his value, and even if you don't become his friend, you'll at least be cordial.
Even If Sandler's Style Of Comedy Isn't Your Favorite, You'll Laugh
Generally speaking, most of the comedy under the Happy Madison brand we see as immature, over the top, and gratuitous. Yet, "Hubie Halloween" makes us realize that Sandler's style of comedy is perfect for a holiday movie. After all, holidays share the same adjectives. So between the reveal of Shaq's character and a handful of moments which dance on the line between cringe-worthy and shame-inducing funny, you're going to laugh.
On The Fence
It Overstays Its Welcome
Let's be real here – "Hubie Halloween" didn't need to be the length of your average movie. At about an hour in, you'll be calling for it to wrap up since nearly every gag will feel tired, and you just want to know who is snatching people up since you're invested. But the longer you wait for answers, the more you are wondering if you should just stop watching and have someone spoil the ending for you, as we do below.
Overall
If you are a fan of Sandler, add this to your watch list and enjoy yourself. However, if you are not? This will just be another production from Netflix which will frustrate you as your favorite series gets the axe. For, as shown by Sandler's past films, he isn't necessarily trying to win new fans or convert old haters. "Hubie Halloween," like nearly every Sandler movie, is just about people who get his style of comedy and who enjoy seeing him work with his friends.
Ending Explained (Spoilers)
How Does "Hubie Halloween" End?
Despite the assumption Mr. Lambert could have been killing people, or the escaped mental patient Richie Hartman, they're innocent. If anything, the roommates at Westford State Mental Hospital are just weird. Mr. Lambert thinks he is a werewolf, and Richie just likes to pee in random places. The true criminal here is Hubie's mom, who was sick and tired of people bullying her son. Especially since he doesn't do anything to anyone.
Heck, even though we note he is a snitch above, it's not like he is a tattletale. He snitches on things like a store selling expired food, and outside of that, he'll talk to you directly. To prove this, he goes to a Halloween party, and rather than call the cops, he pours out drinks and warns kids. Another example is, Violet has three foster children, and the oldest, Tommy, snuck out to see a girl Megan, and Hubie doesn't tell on him. He gives him a pass but does tell him to make sure to go home for the sake of his two younger sisters.
Hence why Hubie's mom was ready to burn four people who all took out their own insecurities on Hubie. Yet, being who he is, he saves them and, luckily for Hubie, also gets his crush, Violet, to marry him. Oh, and on top of that, a year later, it is revealed Hubie has become the mayor of Salem.
Does "Hubie Halloween" Have Sequel Potential?
Considering Hubie noted he was Jewish, strike out a Christmas movie. However, Hubie could return for Thanksgiving, New Years, and considering Hubie noted he was a virgin, there could be a movie about him having his first child.
Question(s) Left Unanswered
How did Momma DuBois move all those people, tie them up, and do what she did considering she is a little old lady?
---
Follow, Like, and Subscribe
Community Rating: 0.00% (0) - No Community Ratings Submitted (Add Yours Below)