ExPatriot seems like an NBC mid-season replacement you didn't know existed.
---
Community Rating: 0.00% (0) - No Community Ratings Submitted.
---
---
Director(s)
Conor Allyn
Screenplay By
Jake Allyn and Conor Allyn
Date Released
2017
Genre(s)
Action, Thriller
Noted Actors
Riley
Valene Kane
Estelle
Marcela Mar
Bill
Charlie Weber
Carlito
Andres Ogilvie
Fernando
Mario Espitia
Summary
Riley, a CIA analyst turned whistleblower, finds herself relocating to Columbia after her revealing a CIA surveillance program leads to a terror attack. Now, with the help of the journalist who helped her story gain media attention, Estelle, she is trying to become accustomed to living in Columbia doing a low wage job. However, upon her ex-boyfriend and co-worker offering her a way to get a presidential pardon, with the only thing required of her is helping the CIA take down these two brothers, Carlito and Fernando, it seems she may get to return home.
Though, of course, nothing like this could ever be too easy.
Collected Quote(s) or .Gifs
Heroes don't exist, just martyrs.
Highlights
It Seems Like A Fan Made Supercut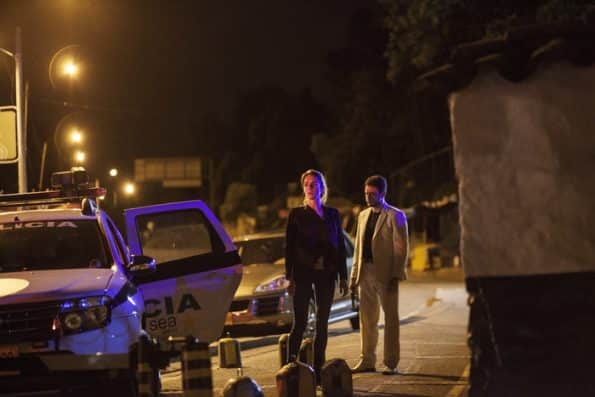 For those who watch crime dramas, and are fairly frequent viewers of NBC's offerings, you may feel like you're watching a one season show of theirs. One in which a fan, to push for a proper ending, if not a second season, is trying to build hype by showing how cool the show is. Mostly by showing a woman use her wits more than her sexuality to handle situations. That's on top of having villains who definitely aren't saints. Rather, between the elder brother Carlito, and younger brother Fernando, you can kind of understand they are only doing what they know how to do to survive.
And of course, there are twist and turns, as well as deaths, but to find out who these situations apply to, you have to watch the movie.
On The Fence
Due To The Small Cast, It Can Feel Fairly Predictable
When you have a cast of less than 7 people with significant talking roles, and considering the situation we start off with, it begins to get easy to predict what is coming. After all, Riley's ex tracks her down and wants her to help confiscate millions of dollars and he has only one person on his team helping with this? It isn't fully clear how long Riley was a CIA analyst, but I'm pretty sure that joint task forces like this wouldn't be so lean.
And with that in mind, it pretty much makes it clear what is going to happen. The only question is, when will your prediction come true?
You'll Wish It Would Slow Down A Bit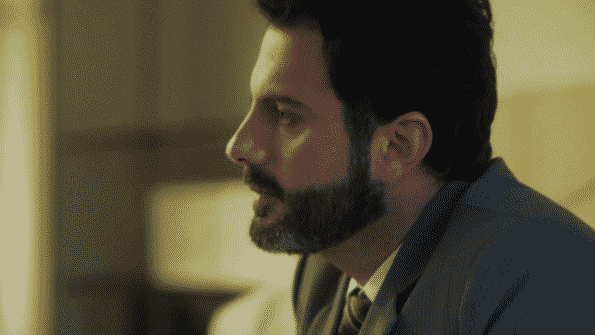 One of the reasons I say this seems like a fan's supercut is because it seems like any and all fat has been left on the editing room floor. Whether it is Riley's relationship with Bill or how she found and learned to trust Estelle, it does really feel like between a third or fourth of the movie should have been dedicated to that. So that we could further understand Bill's hurt after Riley did what she did as well as why Riley would trust Estelle in particular with this information. Not to forget, just build up, in a better way, why Riley thought she had to tell the media something which would thoroughly destroy her life.
But it isn't just Riley's relationships that this pacing messes with. There are times you feel like, between Riley, Carlito, and Fernando, there could have been some nuance given to the characters if we just focused on how they felt or coped. Such as how Fernando used religion to cope with his sins and tried to maintain his connection with God. In the pursuit of learning more towards being an action thriller than a dramatic thriller, this is lost in the process.
Overall: Mixed (Divisive)
There is a certain element of ExPatriot which lends you to believe that this could have been stretched out into a show. One with a cult following that could keep it alive for at least one or two seasons, depending on the network. But as a film, as much as you have to admire how there is an attempt to complicate how you view the characters, it is all so rushed that you don't have any real time to analyze how you feel.
Leading to why this is being labeled mixed. ExPatriot has an interesting premise but with the focus being gearing this as an action/thriller, it loses all the depth it could have had. We don't get to experience Riley's guilt about being part of why a terrorist attack happened. When it comes to Estelle and Jamie, Riley's relationship with them doesn't feel as significant as it needs to for the second half of the film Then, when it comes to Fernando, Carlito, and Bill, while their motives are clear, and you get why they do the things they do, because the film has a thriller pace, it takes away from you truly getting to analyze their complexities and how Riley brings that out of each of them.
---
Follow Wherever I Look on Twitter or Like us on Facebook.