Below Deck Deceit (2023) Movie Review (with Spoilers)
In "Below Deck Deceit," a seemingly relaxing yacht vacation unveils a web of deception, old connections surfacing, and the perils of fame.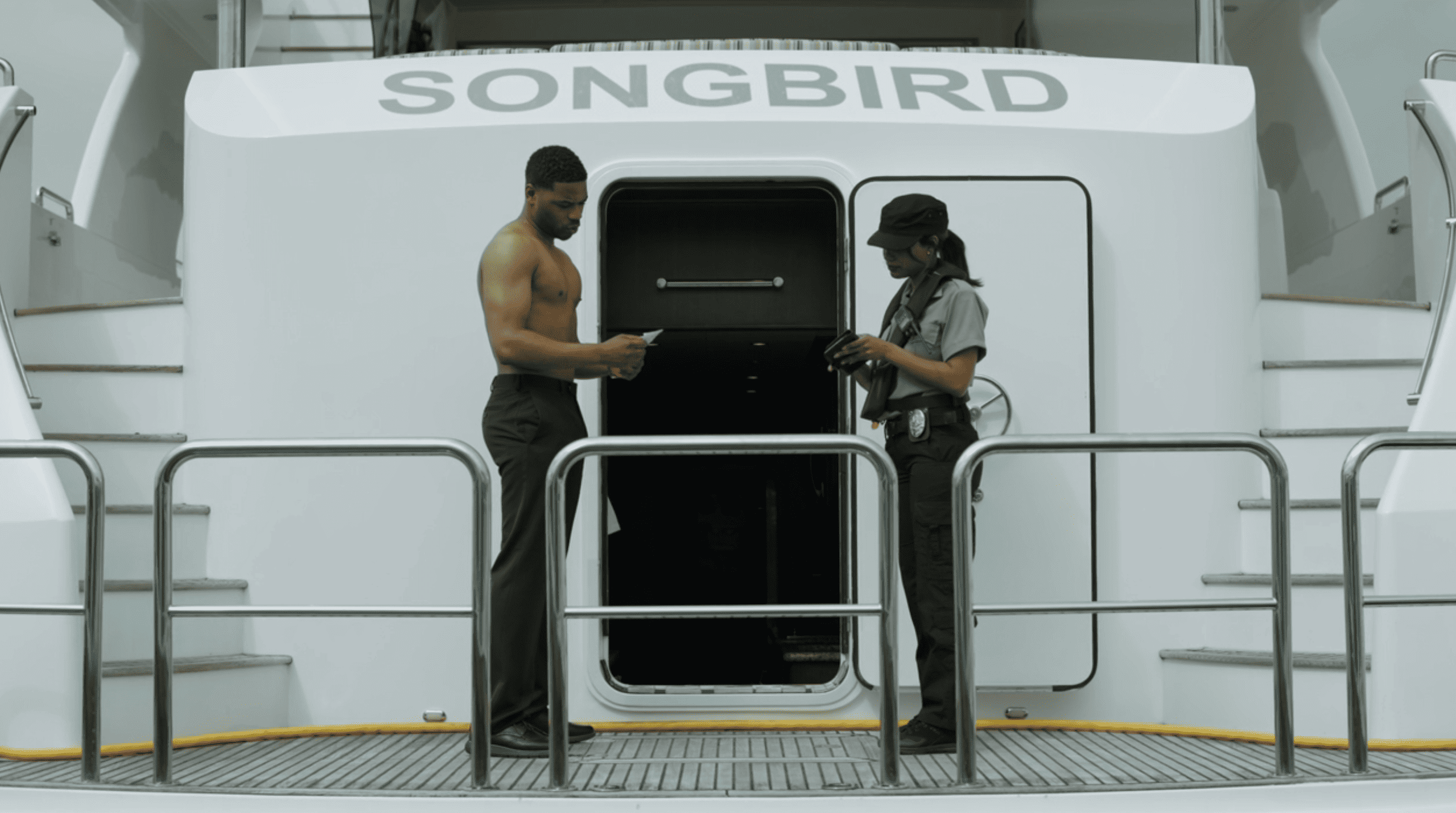 General
Director(s)
Jodi Binstock
Screenplay By
Jodi Binstock
Based On
N/A
Date Released (Tubi
August 11, 2023
Genre(s)
Drama, Mystery
Film Length
1 Hour 33 Minutes
Content Rating
Rated R
Noted Characters and Cast
Sadie Woodford
Mea Wilkerson
Captain Jimmy
Jason Faunt
Reaghan
Shellie Sterling
Kyle
Freddie L. Flemming
Kara
Sara Jane Morris
Robbie
Paul Toweh
Bill
Charles Mesure
Film Recap
The captain gathers the charter group to delineate roles based on individual strengths and weaknesses. This strategic meeting was in anticipation of serving high-profile guests, including pop star Sadie Woodford, weary from the pressures of fame. A yachting trip arranged by her PR manager, intended to be a break for Sadie, her son, and his actor boyfriend, takes a dark twist when a mysterious death occurs. Amidst the chaos, Reaghan, a crew member romantically linked with the bosun, Kyle, spearheads a gripping search.
Things To Note
Why Is "Below Deck Deceit" Rated R
Dialog: N/A
Violence: blood, blunt force
Sexual Content: N/A
Miscellaneous: malicious and intentional poisoning
Characters
Sadie Woodford
With a hit song titled "S.O.S," Sadie seeks an escape from the perils of her overwhelming fame.
Captain Jimmy
He's a dashing figure with past ties to the entertainment world. He takes his high-profile clientele quite seriously, but not without some questionable dealings.
Reaghan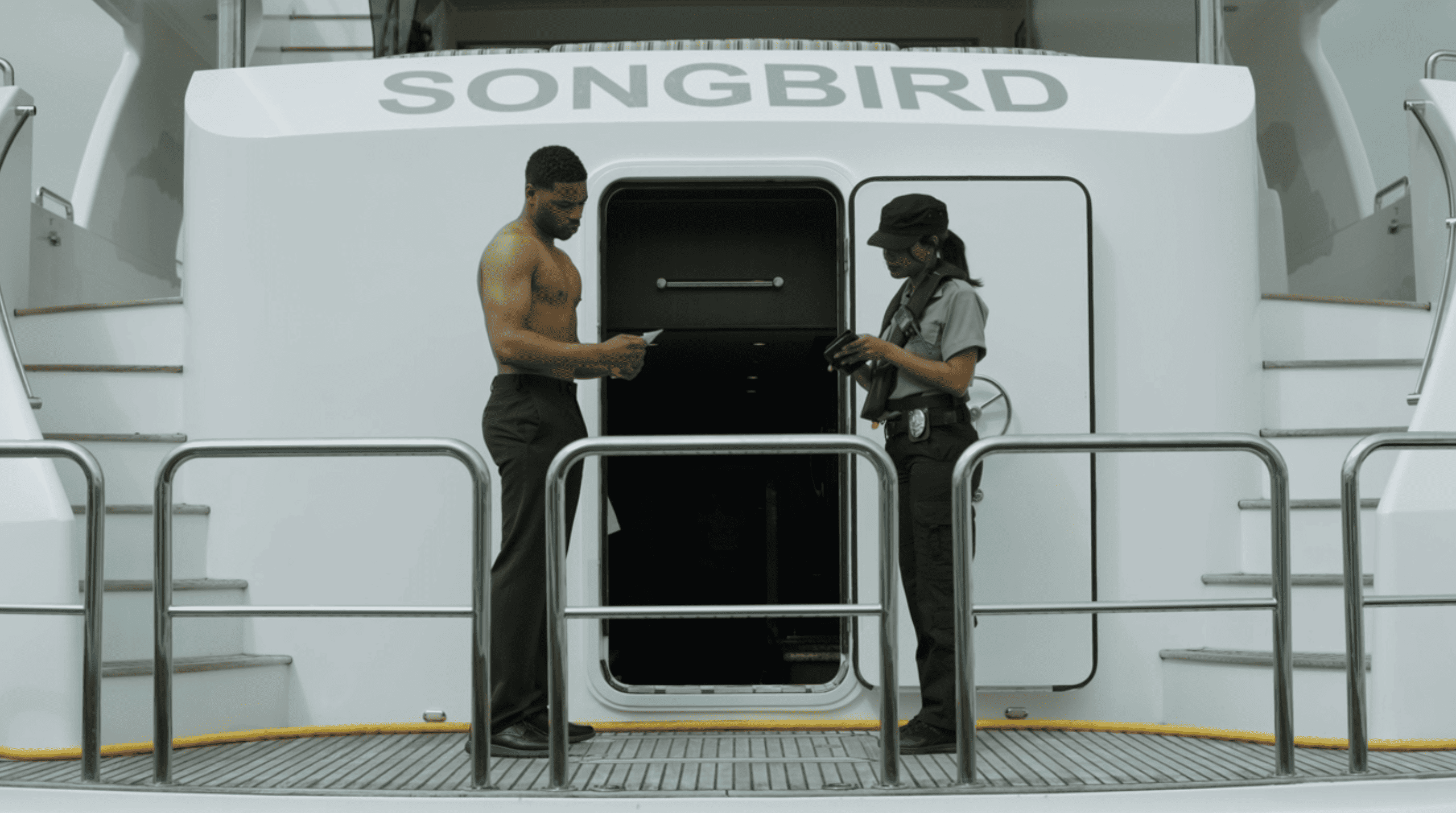 She's an inquisitive spirit, relentless in her pursuit of the truth, earning her the moniker "Officer Snoops" by film's end.
Kyle
Kara's son and Robbie's significant other, Kyle often finds himself caught between love and family expectations.
Kara
A fiercely protective "momager," she's driven by her vision of a future in the spotlight for her son Christopher.
Robbie
A close friend of Sadie, Robbie balances his love for Christopher with his penchant for drink.
Bill
Bill's protective instinct towards Sadie stems from his bond with her father. However, his character faces a harrowing downfall following Sadie's mysterious disappearance.
Review
---
Community Rating:
---
Highlights
Rejecting Constraints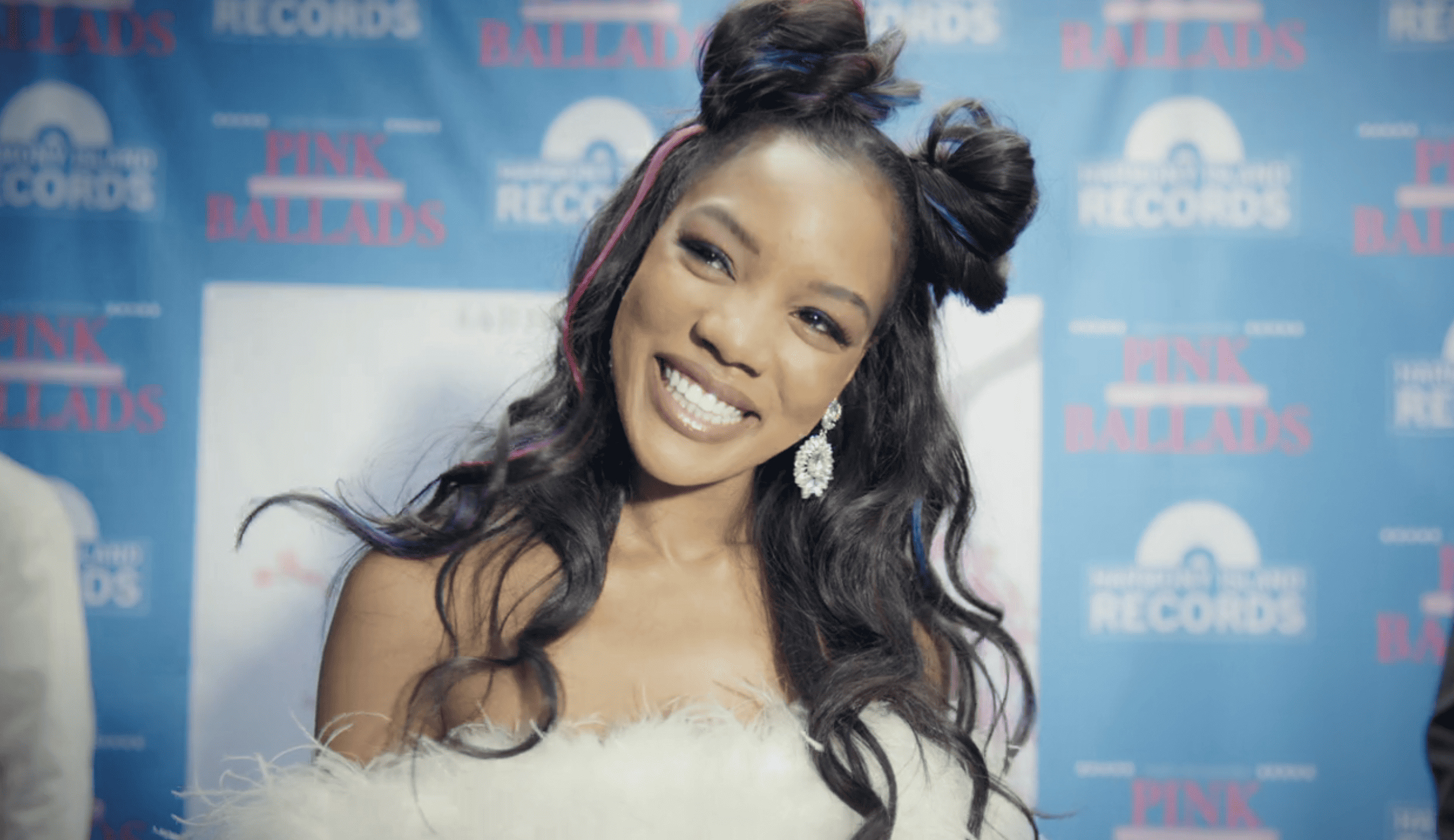 Tired of her PR-driven life, Sadie yearns for authentic freedom, even at the cost of disappointing her fans. Her courage to prioritize her well-being and happiness, even in the face of adversity, resonates deeply.
In the movie, certain characters, like Kara, deliberately impose constraints. While she portrays the vacation as an escape from work-related stress, by the end of "Below Deck Deceit," it's evident to the audience that her mind is consumed solely by work.
Unlikely Encounters
Her Jewels and All
A tearful restroom encounter leads to Reaghan unknowingly comforting a deeply distraught superstar, resulting in a surprise gift of a stunning tennis bracelet. This initial meet is hat prompts the audience's interest in the dynamic between boat staff Reaghan and the idol Sadie Woodford. Raving about her viral single while discussing the high client profile with Captain Jimmy, Reaghan gets a close look into the dangerous life of a star who everyone wants a piece of.
Old Time Friend
Upon boarding with her crew, Sadie's PR manager, Kara, identified a client to be the captain. As they reconnected, it was revealed to both the audience and the yacht's crew that the captain had once been an actor.
Beyond his evident charisma and striking features, what's truly unexpected is his past affiliation with the entertainment industry. However, the relevance of these ties fades when he accepts a bribe from Kara's son and client, Christopher. The unfolding events cast doubt on the trustworthiness of those in the industry. Considering Sadie's situation, it seems few can be trusted.
On-The-Fence
Paparazzi Dilemma
After bribing the captain and altering the coordinates, Christopher masterfully diverts the paparazzi expected at their docking site. Although he convinced the captain to falsely report their location—clearly illegal—it at least shields Sadie from her biggest dread.
Following a light-hearted round of "Kiss, Marry, Kill", Christopher playfully tries to influence Sadie's decision with a promise of peace ashore. However, this move complicates matters when Sadie mysteriously disappears from the boat.
While Christopher's intention to spare her from the pressures of fame seems noble, his brash maneuver ends up compromising Sadie's safety, even though he remained unaware of his mother's sinister plans.
Lowlights
The Selfish Murderer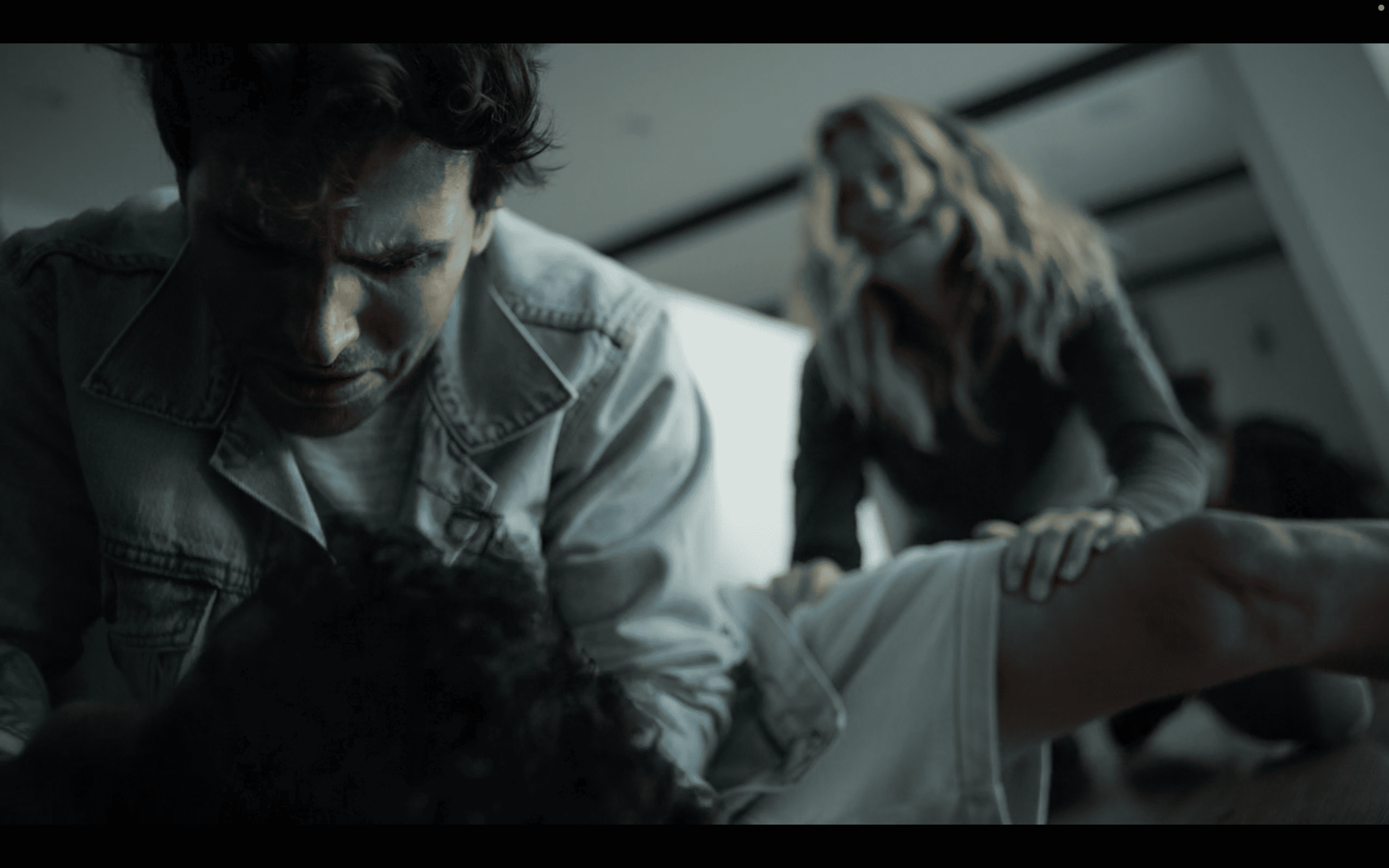 What are Kara's true intentions behind organizing the yacht trip for Sadie?
Perhaps, at first, it was for R&R alongside convincing. Then things turned dark when Kara's plan continued to fail even after killing Sadie's lawyer.
What is the name of the boat the crew sails?
The Songbird
How does Christopher's relationship with Sadie and his mother's schemes intersect in the storyline?
Christopher's connection with Sadie primarily serves as a buffer, aiming to protect her from the harsh realities of fame. However, unbeknownst to him, his mother Kara's ambitious plots push the boundaries, ensnaring everyone on board. While Christopher's intentions might appear genuine, his actions, often influenced by Kara's machinations, inadvertently escalate the suspense and danger aboard the yacht.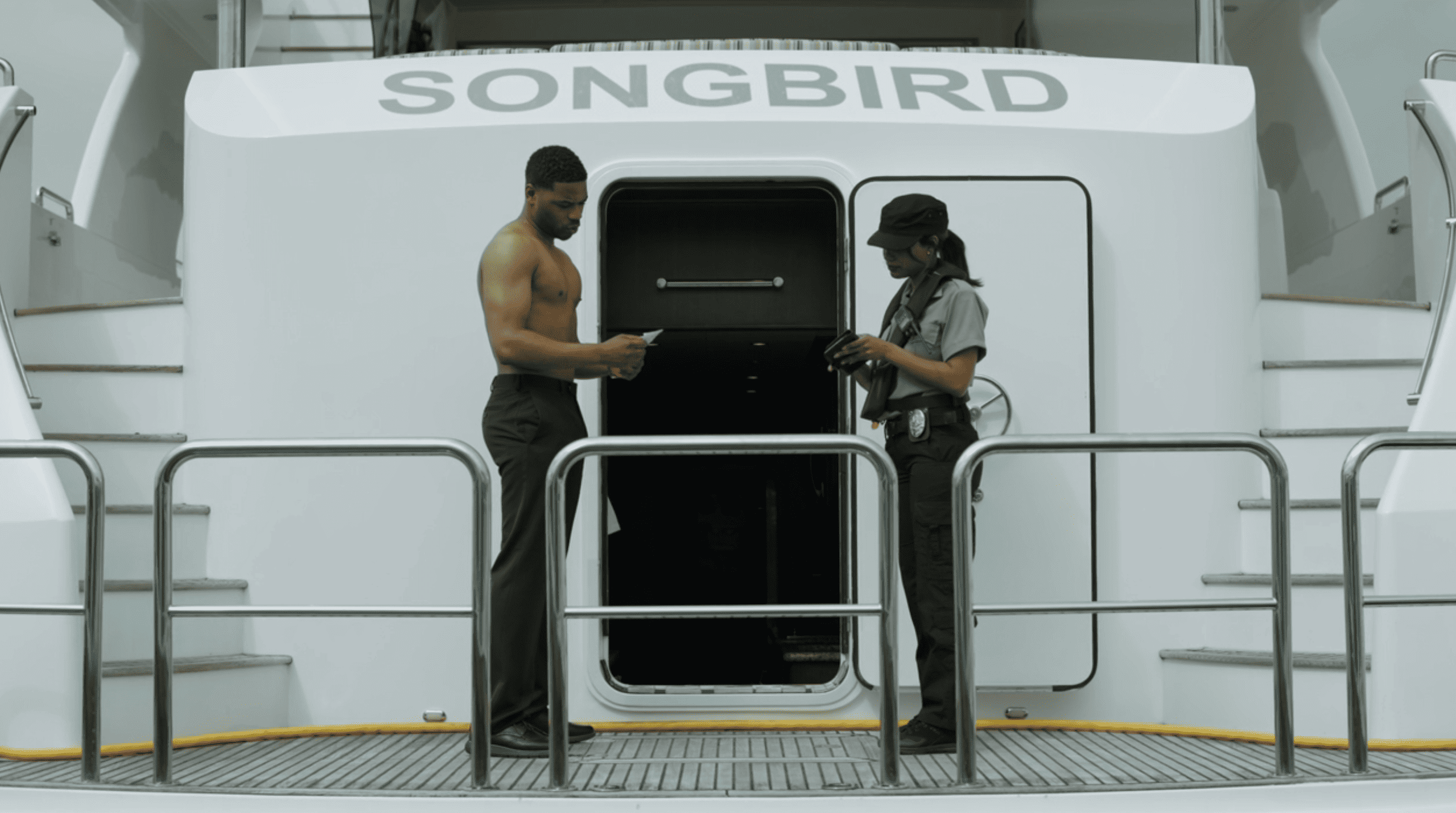 Below Deck Deceit (2023) Movie Review (with Spoilers)
Overall
"Below Deck Deceit" takes viewers on a suspenseful voyage where the elite and their handlers seek escape but find intrigue. As Sadie, a pop icon, attempts to evade the spotlight, the yacht's crew, especially Captain Jimmy with his entertainment background, gets tangled in a narrative of bribery, romance, and betrayal. With unexpected twists, including Kara's ulterior motives and Sadie's mysterious disappearance, the film questions the authenticity and trustworthiness of those in the glamorous industry.
Highlights
Unlikely Encounters
Paparazzi Dilemma
Disputable
The Selfish Murderer
---
Follow, Like, and Subscribe
Community Rating: 0.00% (0) - No Community Ratings Submitted (Add Yours Below)
Plot and Dialog -

0/100

Character Development and Performances -

0/100

Pacing -

0/100

Value For Intended Audience -

0/100