A Wesley Christmas (2022) – Review/ Summary (with Spoilers)
"A Wesley Christmas," like past BET movies, has an unexpected heart amongst your usual holiday storylines.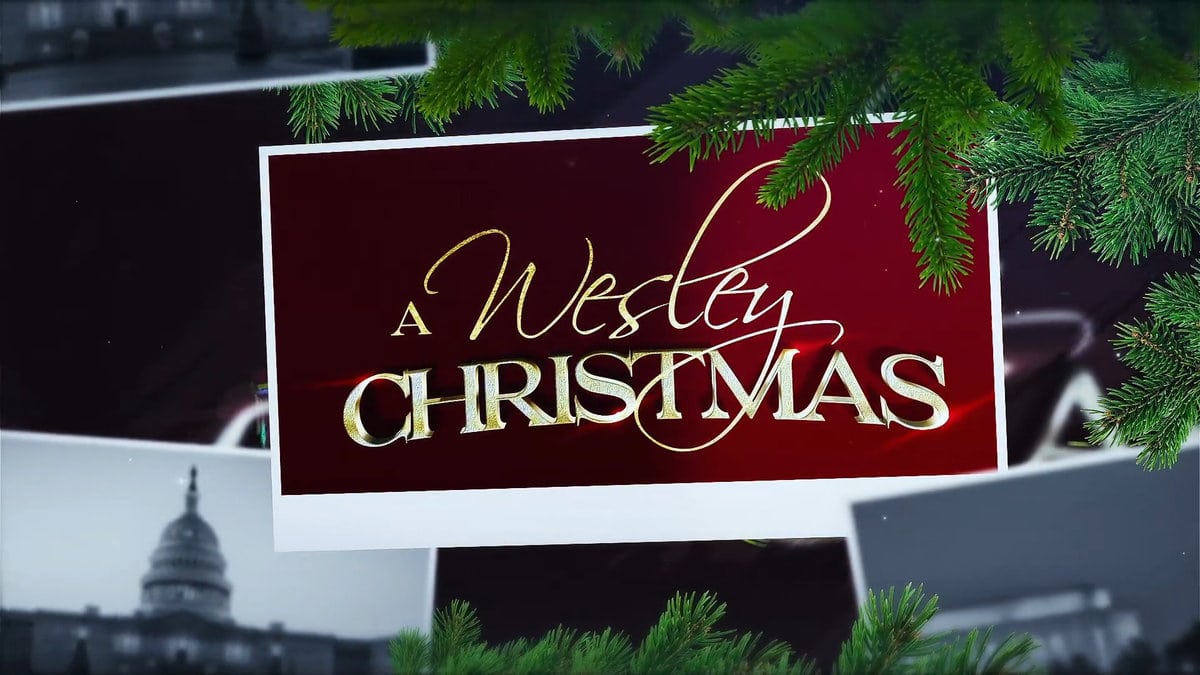 "A Wesley Christmas," like past BET movies, has an unexpected heart amongst your usual holiday storylines.
Director(s)
Patricia Cuffie-Jones
Screenplay By
Bree West
Based On
N/A
Date Released (BET Plus)
11/3/2022
Genre(s)
Comedy, Romance, Holiday
Duration
1 Hour 38 Minutes
Content Rating
Rated TV-14
Noted Cast
Bryan
Dorien Wilson
Sylvia
Jasmine Guy
Gloria
Rolonda Rochelle
Jerome
Red Grant
Todd
Terayle Hill
Chris
Kevin Savage
Cydney
Loren Lott
Ryan
Judi Johnson
Marcus
TC Carson
This content contains pertinent spoilers. Also, images and text in this post may contain affiliate links which, if a purchase is made from those sites, we may earn money or products from the company.
Film Summary
In the Wesley family, all the kids and their partners come to Bryan and Sylvia's home for Christmas, alongside Sylvia's sister Gloria and brother Jerome. But this Christmas is a little complicated and dramatic. Bryan is hiding something, which makes it appear he is cheating. Todd and Chris, Sylvia and Bryan's sons, are at each other's throats over a $500,000 investment Chris made. Also, like Jerome, Bryan and Sylvia's daughter, Cydney, still hasn't settled down yet, which makes one of her roster crashing Christmas a joy for Sylvia but a pain in the neck for Cydney. Add in Todd's troublesome wife, Cydney's best friend Ryan, dealing with holiday blues, and a Vietnam veteran named Marcus, who isn't handling his PTSD well, and you got one high-energy Christmas.
Things To Note
Why Is "A Wesley Christmas" Rated TV-14
Dialog: The occasional curse word, but no F-bombs or S-words. More like ass.
Violence: N/A
Sexual Content: Implied sex, but under the covers
Miscellaneous: Drinking
Character Descriptions
Please Note: This character guide is not an exhaustive list of every cast member, and character descriptions may contain what can be considered spoilers.
Bryan
Bryan is a retired pediatrician who only really does the hoopla of Christmas because it makes his wife happy.
You May Also Know The Actor From Being: Professor Oglevee in "The Parkers"
Sylvia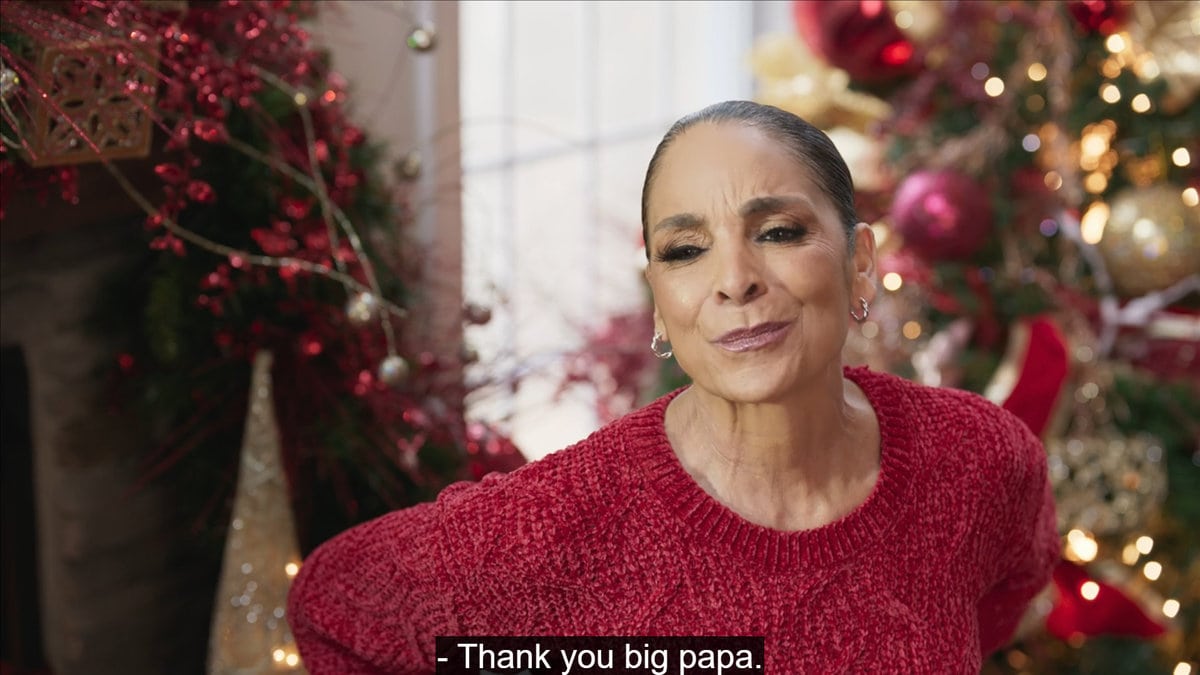 Sylvia is the matriarch of the Wesley family who loves all her family coming together, including her eccentric siblings.
You May Also Know The Actor From Being: Sawyer in "Cat's Don't Dance," Whitley in "A Different World," Patricia in "Harlem," and Grace Caldwell in "The Quad"
Gloria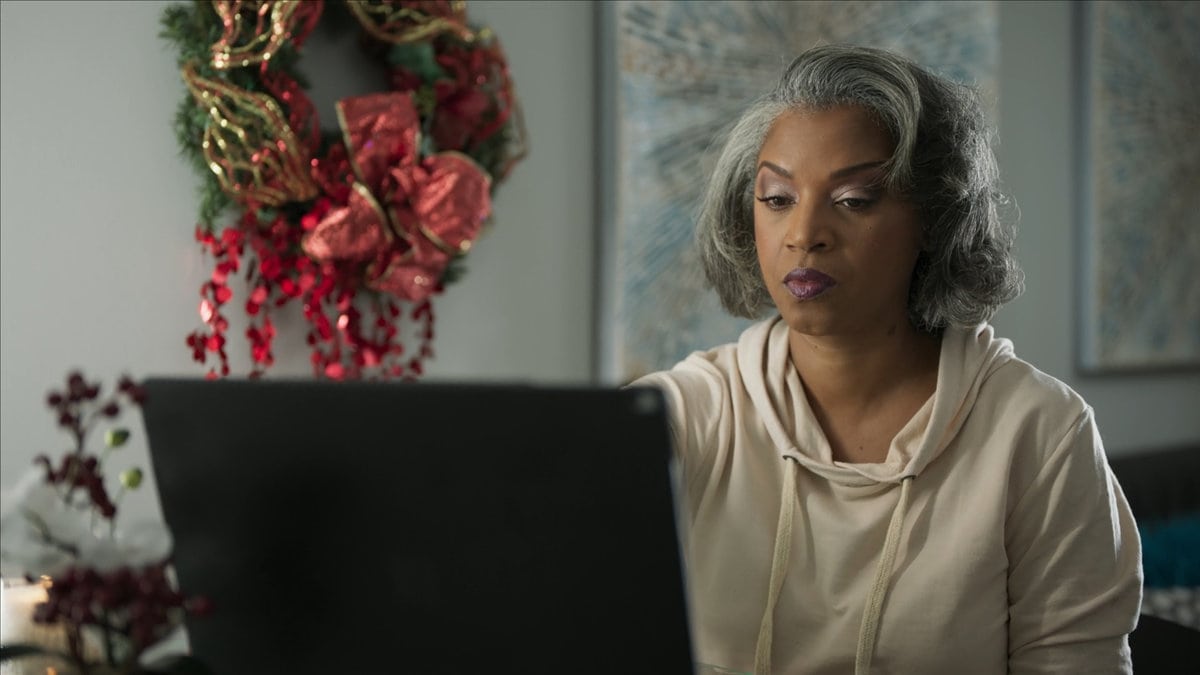 A widow, but at the point she wouldn't mind dating again, Gloria can nearly always be found with a drink but, let it be clear, she can hold her liquor.
Jerome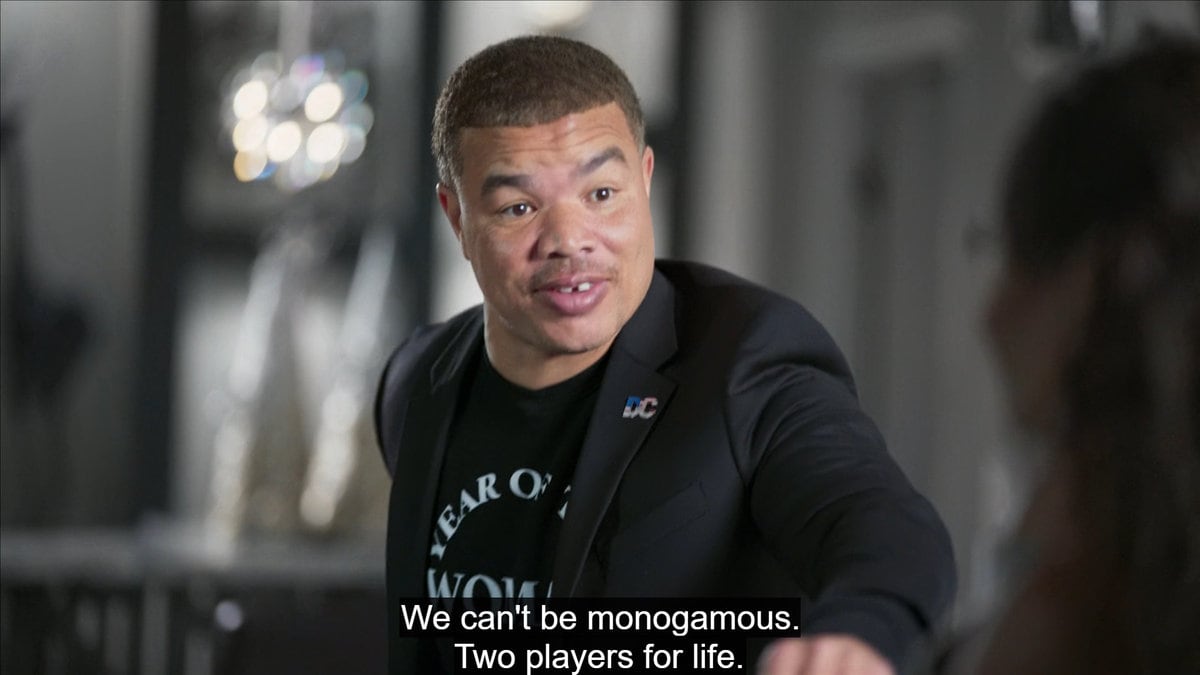 Jerome is a man who can always be found with someone new on his arm that usually has a botched plastic surgery job, potentially by him.
You May Also Know The Actor From Being: Harold in "First Sunday"
Todd
Todd is the youngest son of Sylvia and Bryan and also the one who is considered a bit of a work in progress. For if it isn't his wife, who most aren't fond of, it is his business decision which have, thus far, not worked out well.
You May Also Know The Actor From Being: Will in "Block Party," George Sams in "Judas and the Black Messiah," and Trey in "Cobra Kai"
Chris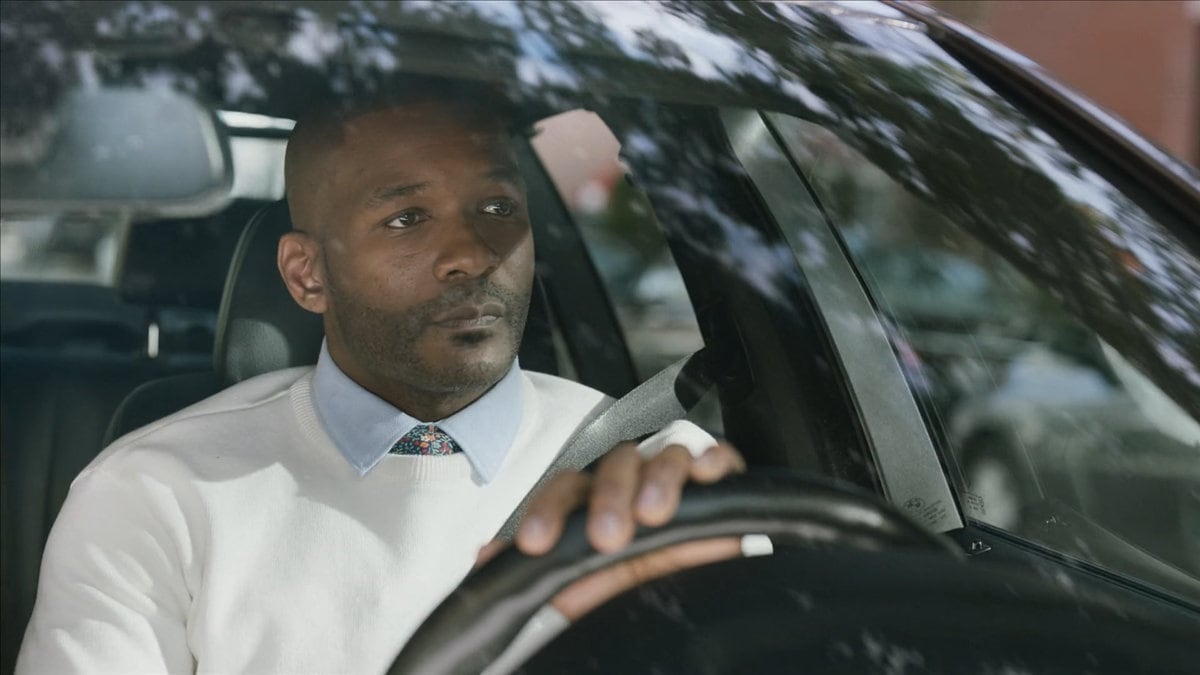 Chris is seen as the successful one of the kids. He has a new wife, twins who are on their way to college, and the patience to get into business with Todd, despite Todd not delivering thus far.
You May Also Know The Actor From Being: Andre in "Single Black Female" and Terrence in "The Quad"
Cydney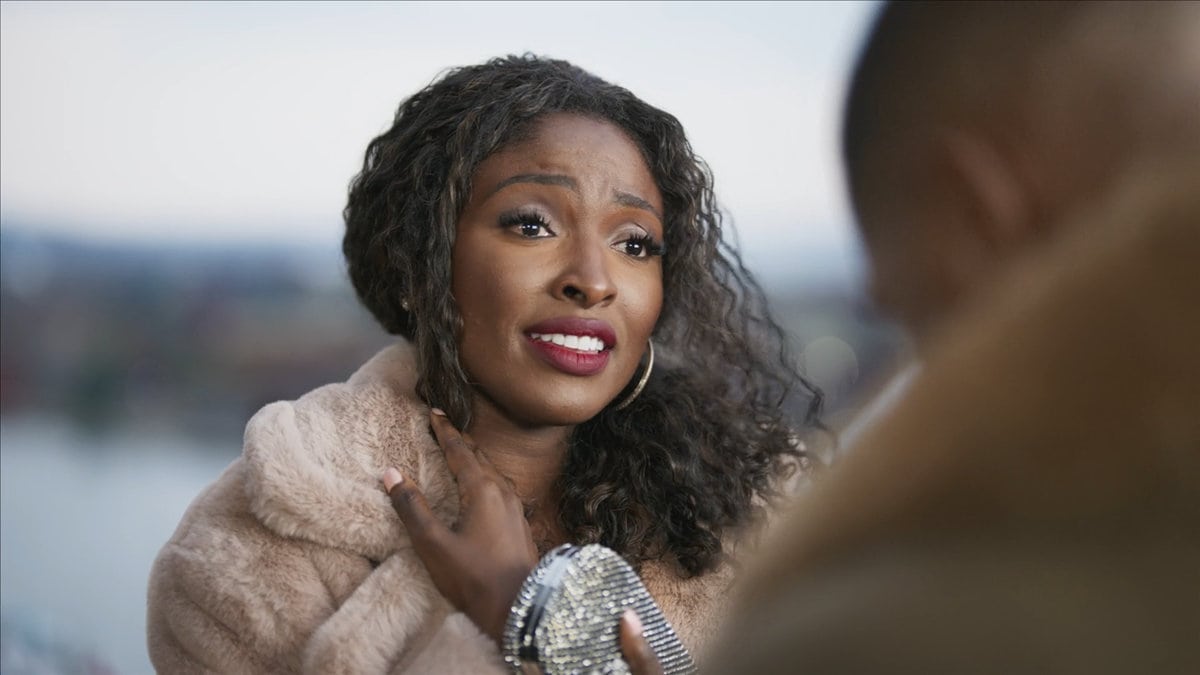 Cydney lives in New York, and Sylvia has long wondered when is she going to settle down? But being that Cydney has at least 3 men for different needs, it seems she has yet to find the one who can give her all she needs.
You May Also Know The Actor From Being: Rika in "Cherish The Day" and Ana in "The Young and the Restless"
Ryan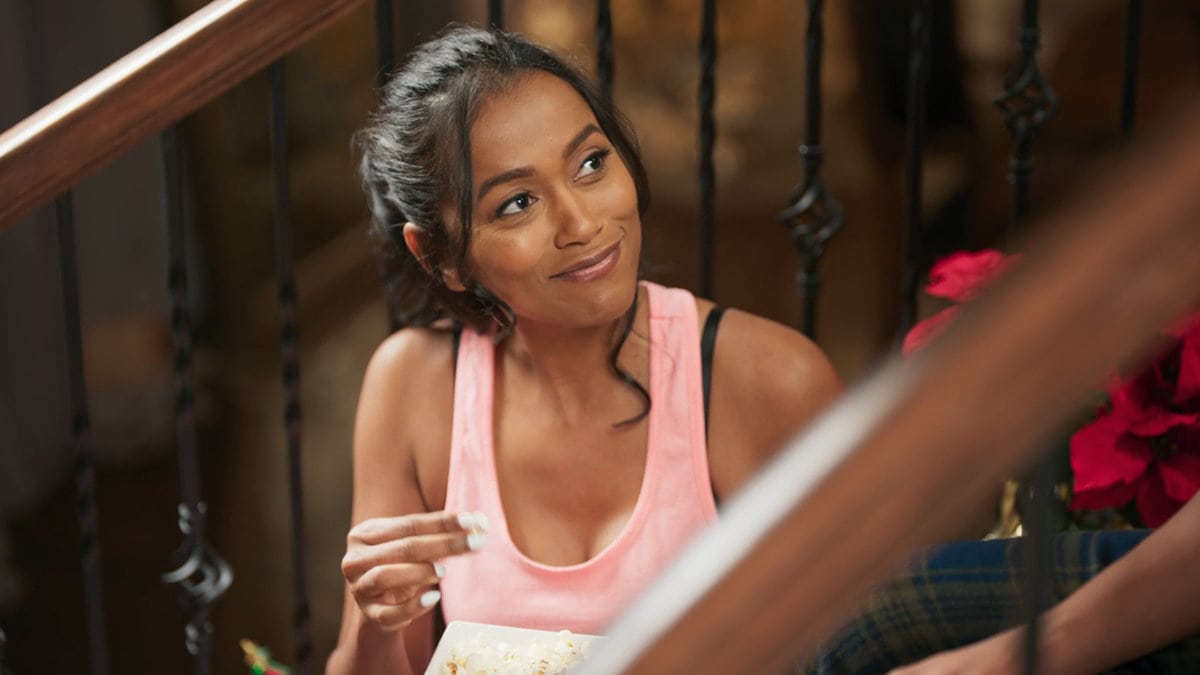 Ryan is Cydney's roommate and best friend who struggles in dating.
You May Also Know The Actor From Being: Robin in "Double Cross"
Marcus
Marcus is a Vietnam veteran who lives in a trailer and isn't doing so well at the moment.
You May Also Know The Actor From Being: Mace Windu in "Star Wars: The Clone Wars," Kratos in "God of War," and Kyle in "Living Single"
Review
---
Community Rating:
---
Our Rating: Positive (Worth Seeing)
Highlights
Marcus' Storyline
For most of the movie, Marcus fits the stereotypical depiction of a veteran with PTSD considering his aloof nature, the shakes, and him coming off as very eccentric. But, when he has a sit-down conversation with Gloria, all the tropes are set aside, and we're given a real story, and TC Carson is allowed to truly perform. He is allowed to properly build on the heart-wrenching story that likely isn't traumatic as a war but has weighed on him for years. And with Gloria's husband also a veteran of Vietnam, you see Marcus getting someone who is willing to see beyond the shakes and what can be seen as eccentricities and see the human once more.
Granted, only after Chris' kids gave him a makeover, but something is better than nothing.
Cydney Open For Fun But Not Looking For Love
Cydney is treated not as the absolute female lead, for "A Wesley Christmas" more so operates as an ensemble, but what we appreciate about her is that she isn't looking for love. Unlike most holiday, though mainly Christmas, movies, she isn't longing for a guy to come into her life and make it feel complete. Also, she is dating multiple people, with all knowing what's up, and while they want something more, she doesn't.
This, to me, was a rare and beautiful depiction of a woman happy without having to be someone's beau during the holidays. Even though you can see, as she loses one on the bench, another one might be taking his place.
Todd's Arc
Todd is painted to be the child who struggles to find his footing, especially while living in Chris' shadow. You can see that struggle in his marriage, in his relationship, business, and personal with Chris, and it makes him meeting Ryan and the potential for something new cute. For it isn't about potential with Ryan as much as just finding a good guy.
Now, is Todd married like the last guy she was messing around with? Yeah. But at least Todd has a real good chance at getting divorced.
On The Fence
Bryan's Surprise
It hangs over the movie for quite a while that Bryan is up to something. It isn't clear what, but all signs point to him cheating. In some ways, you can't imagine that happening, for this isn't a Tyler Perry production. But, when it is revealed what Bryan was doing, while there is some relief, at the same time, you'll think they could have come up with something better.
[ninja_tables id="46802″]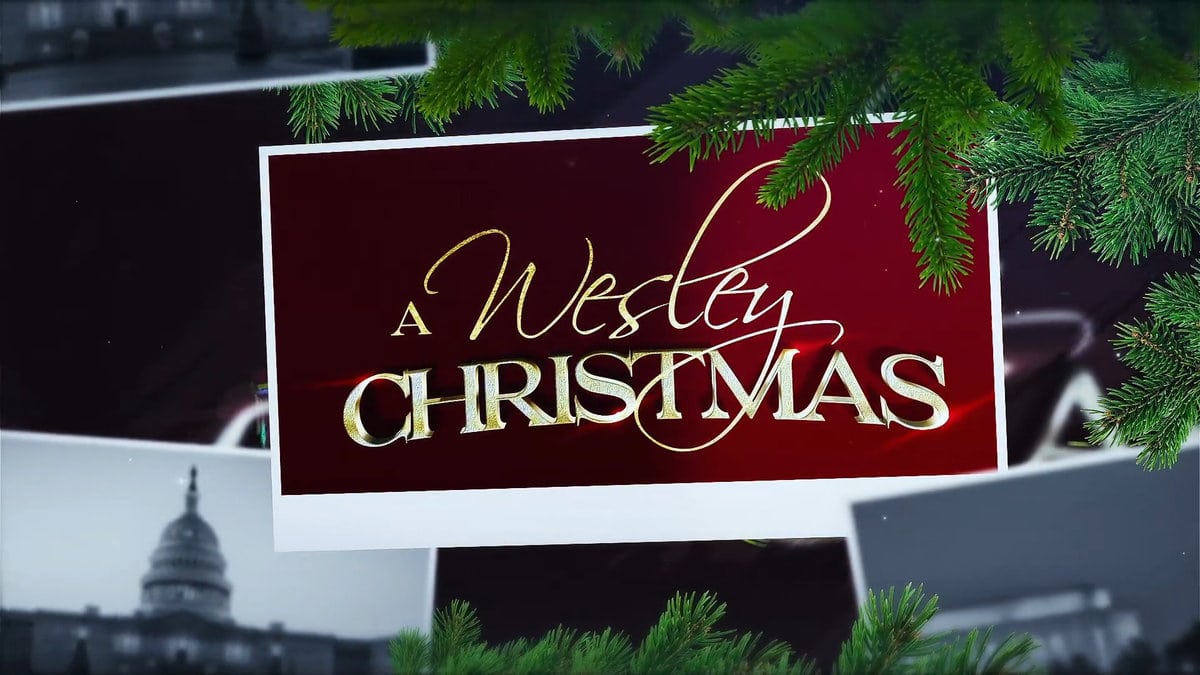 A Wesley Christmas (2022) – Review/ Summary (with Spoilers)
Overall
While "A Wesley Christmas" won't be something you put into your yearly rotation of Christmas movies, it is a decent watch in terms of something new to watch to get you in the spirit.
Highlights
Todd's Arc
Cydney Open For Fun But Not Looking For Love
Marcus' Storyline
Disputable
Bryan's Surprise
---
Follow, Like, and Subscribe
Community Rating: 0.00% (0) - No Community Ratings Submitted (Add Yours Below)